Top 4 Exciting Attractions at KLCC for the Whole Family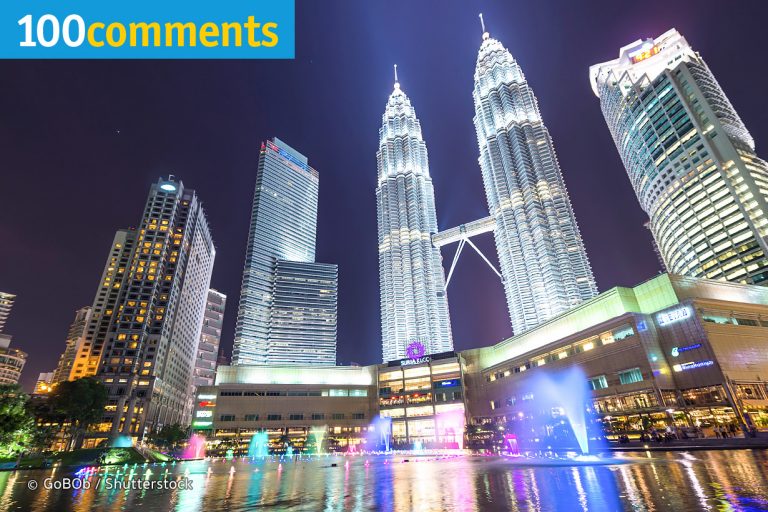 A bustling metropolis where millions of people from a dizzying array of cultures live, work, and play, Kuala Lumpur is home to countless must-see landmarks and unstoppable experiences. Those who're new to the city should definitely take the chance to visit the KL City Center district (also commonly known as KLCC). Conveniently located in the heart of the city, KLCC is hard to miss – the iconic Petronas Twin Towers can be seen from miles around.
If you're not a local, the sheer amount of things to see and do can seem somewhat overwhelming. Those who're traveling with their families (especially if you're bringing small children) may want to plan their schedule ahead of time. To help you out, we've put together a list of the top 5 most exciting attractions at KLCC that the whole family can enjoy.
Petronas Twin Towers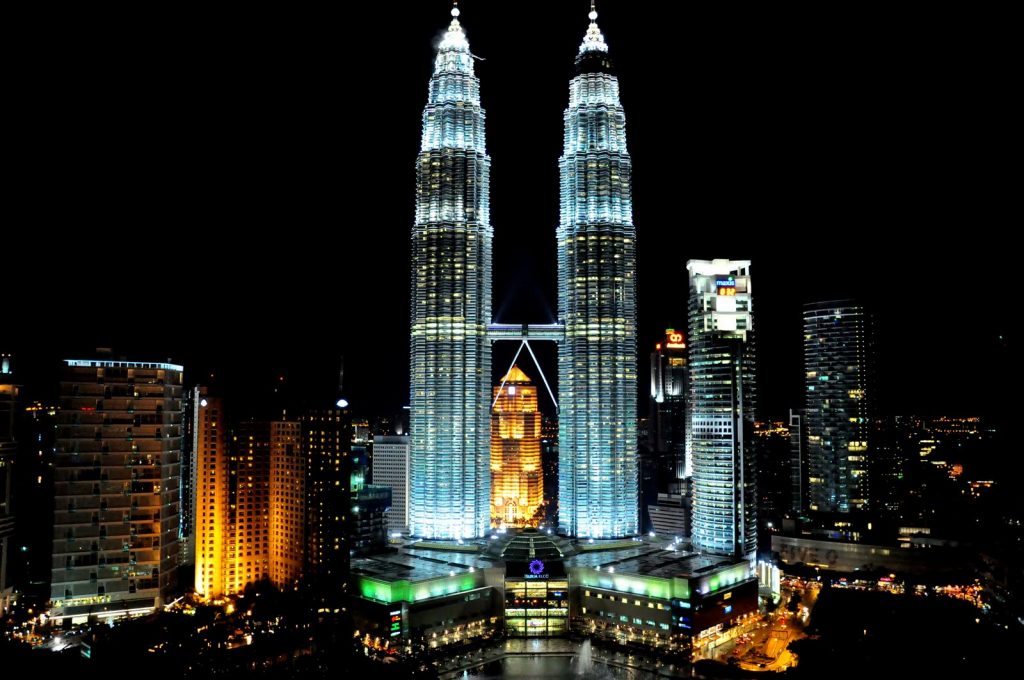 When they were opened in 1999, the Petronas Twin Towers were officially the tallest buildings in the world. While that title has since gone to the Burj Khalifa in Dubai, the 452 meter towers are still considered the world's tallest twin structures and their iconic design can be seen from miles around. These 88-story buildings are mostly filled with offices and corporate headquarters, but the double decker Sky Bridge on the 41st and 42nd floors are open to the public and provides an amazing view of the city skyline.
If you're interested in checking out the view, please note that you'll need a pass to enter the bridge. While the cost isn't too pricey (especially if you're a MyKad holder), only a limited number of tickets are issued each day. To avoid long queues, make sure to come in early or purchase an online ticket ahead of time.
Opening Hours:
Visiting Days: Tuesdays to Sundays
(CLOSED every Monday)
(CLOSED on Hari Raya Aidilfitri & Aidiladha)
Visiting Hours: 9.00 am – 9.00 pm
(CLOSED between 1.00 pm – 2.30 pm on Fridays)
Last admission: 8.30pm
Website: https://www.petronastwintowers.com.my/
Contact Number: +603 2331 8080
Aquaria KLCC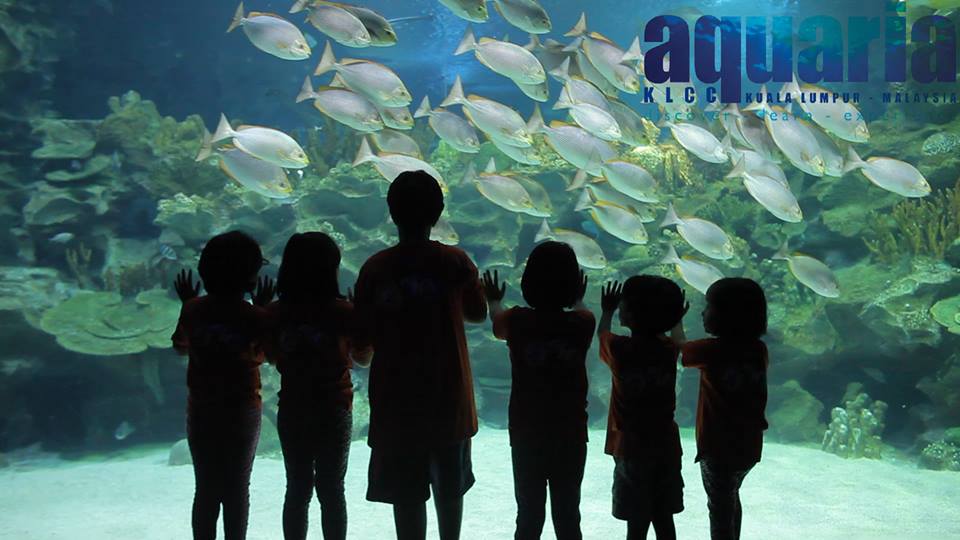 A massive oceanarium located right beneath the KL Convention Center, Aquaria KLCC is a world-class aquarium that showcases marine life and animals from all around the world. Built within walking distance of the famous Petronas Twin Towers, Aquaria KLCC contains over 5,000 different exhibits of aquatic and land-bound creatures over a sprawling 60,000 square-foot space.
This family-friendly facility is designed to take you on a journey of discovery that will simply take your breath away. The layout of this aquarium leads you through a series of different watery landscapes – from the highlands and flooded jungles of Malaysia down to the Amazon basin, coral reefs and the open ocean.
Highlights include the 90-metre transparent tunnel with a moving walkway to take you past Sand Tiger sharks, Giant Stingrays, Marine turtles and countless other fishes. They also have interactive feeding shows scheduled throughout the day around entire the aquarium facility where you can watch the staff's well trained divers feed the fish and sharks underwater.
If you're interested, you might even be able to join them! Try checking out Aquaria KLCC's Dive With Sharks or Cage Rage packages to get up-close and personal with the ferocious exhibits. Parents can also check out their signature Sleep with Sharks package – designed for kids between 6-13 years old, it offers your children a rare opportunity to stay in the aquarium overnight and see what the sharks and other nocturnal marine critters get up to at night.
Opening Hours:
Open daily from 10.00am – 8.00pm. Last admission 7.00pm.
(Including Weekends and Public Holidays)
Website: http://aquariaklcc.com/
Contact Number: +603 2333 1888
Petrosains Discovery Center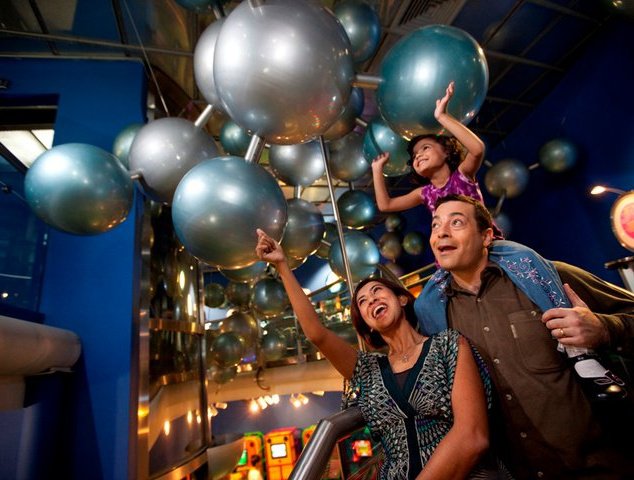 Located on the fourth floor of the Petronas Twin Towers, Petrosains Discovery Center is a 7, 000 square meter interactive science discovery center dedicated to the field of petroleum science. They aim to present science and technology in a fun and entertaining way, providing a rich and stimulating environment aimed to enhance your child's science literacy and passion for learning.
Arranged in an easy-to-navigate 'museum-style' concept, Petrosains is divided into 11 main interactive sections with themes that include that everything from space age exhibits to fossils. The main sections can be visited in any order, allowing you to go at your own pace and head straight for the things you know your kids will enjoy. The interactive feature of Petrosains' exhibits, combined with a touch of theatrical and futuristic elements offer visitors a more constructive learning experience.
It's easy to see why the Petrosains Discovery Center is so popular – its interactive exhibits strive to present informaiton in a fun and entertaining manner. In addition, Petrosains contains two IMAX 3D cinemas and an iWerks theater inside. If you're planning to visit, note that weekends tend to be very crowded. If you're not a fan of waiting in line, try coming during weekdays – especially in the late afternoons when the school excursions are over.
Opening Hours:
Tuesday – Friday 9.30am – 5.30pm, Saturday & Sunday 9.30am – 6.30pm
Website: http://www.petrosains.com.my/
Contact Number: 03-2331 8181
KLCC Park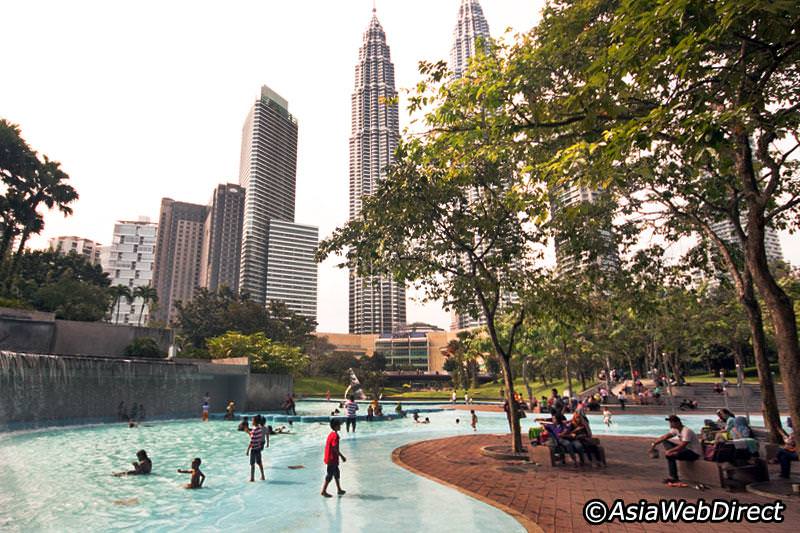 The KLCC Park is a 50-acre garden area set just outside Suria KLCC. Originally designed as a green area for the Petronas Twin Towers and the surrounding areas, this park has become extremely attractive to tourists and local family groups.
The KLCC Park's most well known feature is Lake Symphony – a big, artificial lake with water fountains that can shoot water up to 89 meters in the air. The daily water shows (at noon and in the evenings) must be seen to be believed. Apart from that, plenty of kids love to visit KLCC Park because it has a large public swimming pool and a two-acre children's playground where they can run around to their hearts content.
Older visitors, on the other hand, might be more interested in the park itself. The KLCC Park was designed by the late Roberto Burle Marx, a famous Brazilian architect. He aimed to "leave the world a little more sensitive and a little more educated to the importance of nature" by integrating both natural and man-made elements. The result is a breath of fresh air – a green oasis of calm in the heart of a bustling city. If you're visiting Kuala Lumpur for the first time, this park is well worth a visit.
Opening Times: 7am-10pm daily
Website: https://www.suriaklcc.com.my/attractions/klcc-park/
Contact Number: 018-379 5279
Need More?
These are just a few of the many exciting activities available to you at KLCC. If you're interested in finding out more, simply head on over to Suria KLCC's website at https://www.suriaklcc.com.my/.