Top 3 Reasons To Choose FeedMyGuest For Your Next Catering Event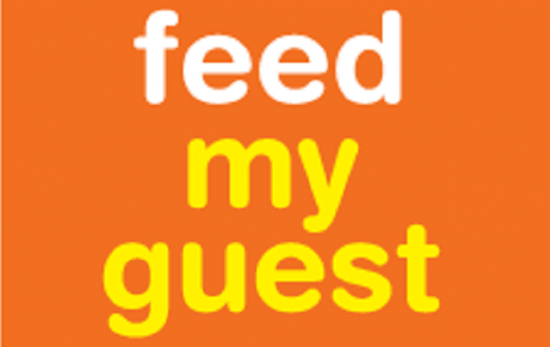 Are you planning for a birthday party? Or perhaps a wedding dinner? Or even a formal corporate function?
No matter the occasion, finding a good caterer can make or break an event. A good caterer can have your guests raving for months afterwards, while poor or mediocre food service can cause the whole thing to fall flat instead.
Unfortunately, anyone trying to find a caterer will quickly realize that there are hundreds of options out there. And unless you've worked with them before, it can be difficult to judge whether or not a particular caterer will make a good impression at your event.
That's where FeedMyGuest.com comes in. Described as "Malaysia's top catering site", FeedMyGuest.com is a website that serves to connect customers with caterers from all across Malaysia. Whether you're planning a private birthday party or a big wedding reception, they are sure to help you find the perfect caterer for your event.
Not convinced? Here are the top 3 reasons to choose FeedMyGuest.com the next time you're planning an event.
1) 24/7 Convenience
First of all, with FeedMyGuest.com, there's no need to worry about registrations or membership fees. Simply fill in a catering request form about your event and contact details and FeedMyGuest will do the rest. It's that easy!
After you've submitted the form, you'll receive quotes and responses from suitable caterers within 2 business days. Simply look through the quotes and menus you've received and select whichever caterer you like best. If you're not happy with the options, you can modify your order or simply submit a new form requesting a wider range of caterers.
All in all, FeedMyGuest's service is quick, easy, and best of all, completely FREE!
2) Wide Variety of Catering Menus
Second of all, using FeedMyGuest means that you don't have to worry about not finding the right caterer. With over 200+ caterers and 3, 000 catering menus to choose from, you're simply spoiled for choice!
In FeedMyGuest's caterer listing you can find everything from budget local food deliveries to massive buffet spreads all the way up to high class private Western dinners. You can search for caterers based on various requirements such as budget, number of guests, cuisine, specialty and dietary preferences.
No matter what your event, budget, or food preferences are like, you can rest assured knowing that FeedMyGuest is sure to have the perfect caterer for you.
3) Excellent Customer Service
Finally, if you're not used to using FeedMyGuest, you can ask for help with filling out or modifying your order. FeedMyGuest.com has a robust customer service system which strives to ensure that each and every individual customer is satisfied. They respond quickly to any inquiries and are easily contactable via phone, email, and WhatsApp.
In addition, FeedMyGuest's customer service representatives do their best to ensure that every customer is matched with the best caterer for their event. More importantly, if you're unsure about what kind of caterer you want, simply let them know and they'll provide you with a list of catering companies that fit your budget.
Need More?
If you're ever in need of catering assistance, simply pay a visit to FeedMyGuest.com today and you'll find all the tools and services you need to get the perfect caterer.