Top 3 Most Fun Family Activities around the Curve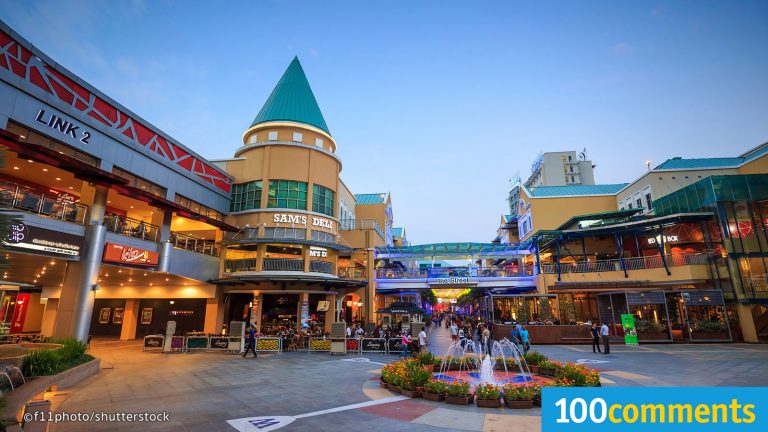 Located in Mutiara Damansara, the Curve is one of the hottest hangouts in Petaling Jaya. As one of the country's first pedestrian malls, the Curve has over 250 shops under its roof with plenty of conveniently placed overhead bridges and underground pathways connecting to other nearby malls such as Ikano Power Center and Ikea.
The Curve stands out from the rest of the competition thanks to its pedestrian friendly design and quirky weekly flea markets. Housed under circus-style tents, the bazaar is set up in the Street area – a wide, open air pathway between a row of restaurants offering food from all across the world. Its cousin mall, eCurve is located on the opposite end of the Street.
If you're thinking of taking your family for a day out, you'll find plenty of things to see and do around here. From the ever-famous Kidzania edutainment park to the pulse poundingly high tech laser tag arena, there are more then enough options around here to keep you and your kids going all day long! Listed below are just a few of the family friendly attractions available at the Curve shopping center.
Kidzania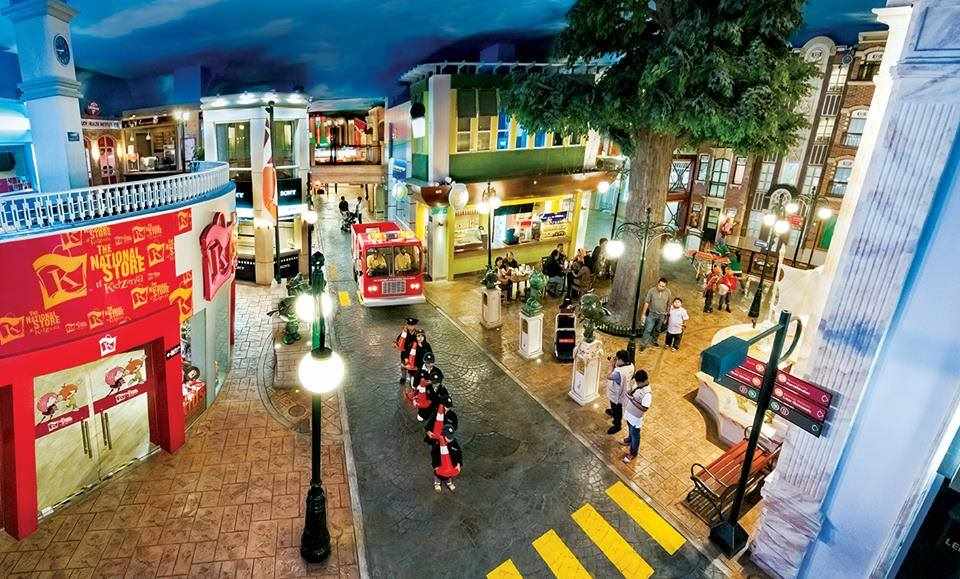 Kidzania is a 80,000 square foot indoor theme park with a unique concept. Instead of roller coaster rides or arcade games, Kidzania's edutainment center focuses on showing and encouraging kids to 'work' in professional jobs. The entire theme park is designed to look like a child sized miniature city complete with teeny tiny roads, cars, and office buildings.
After going through the AirAsia airport-style entrance, your children can take part in over 90 different types of grown up jobs at more then 40 different office buildings. Your children might stop by the New Straits Times Press building to become a journalist, don a pilot's uniform at the AirAsia flight simulator, or even perform surgery as a doctor at the hospital. The possibilities are simply endless, and with a such wide variety of stops such as an Actor's Academy, C.S.I Lab, Courthouse, Fashion Boutique, etc., there's a little something for every child here.
Every job they complete earns them KidZos – Kidzania's version of currency. At the end of the day, the kids can choose to either store their KidZos in a bank account for their next visit or redeem them straight away to purchase things from the shops inside Kidzania. It's a great way to teach children about the value of money and the importance of hard work.
Parents should note that only adults with a kid are allowed to enter Kidzania, and that only children can enter the 'office' buildings. You can watch your child through the windows or relax at the parents lounge while the play. The exception is at the Broadcasting Zone, where you can watch your kids 'deliver' today's headlines, man the prompter, and more.
When it comes to your child's safety, you can rest assured as the on-site supervisors (or "Zupervisors", as they're called here) are 100% professional and trained to handle kids. Apart from that, every child who enters Kidzania is given an electronic tracking bracelet so that you'll always know where they are. For an exciting, fun filled trip that your kids won't forget, check out Kidzania today!
Opening Hours:
Sunday – Friday: 10am-5pm
Saturdays, Public Holidays, and School Holidays: 10am-7pm
Monday: Closed (except during school or public holidays)
Website: https://www.kidzania.com.my/
Contact Number: 1300 88 KIDZ (5439) / +603 2203 9666 outside Malaysia
Royale Ice Skating Rink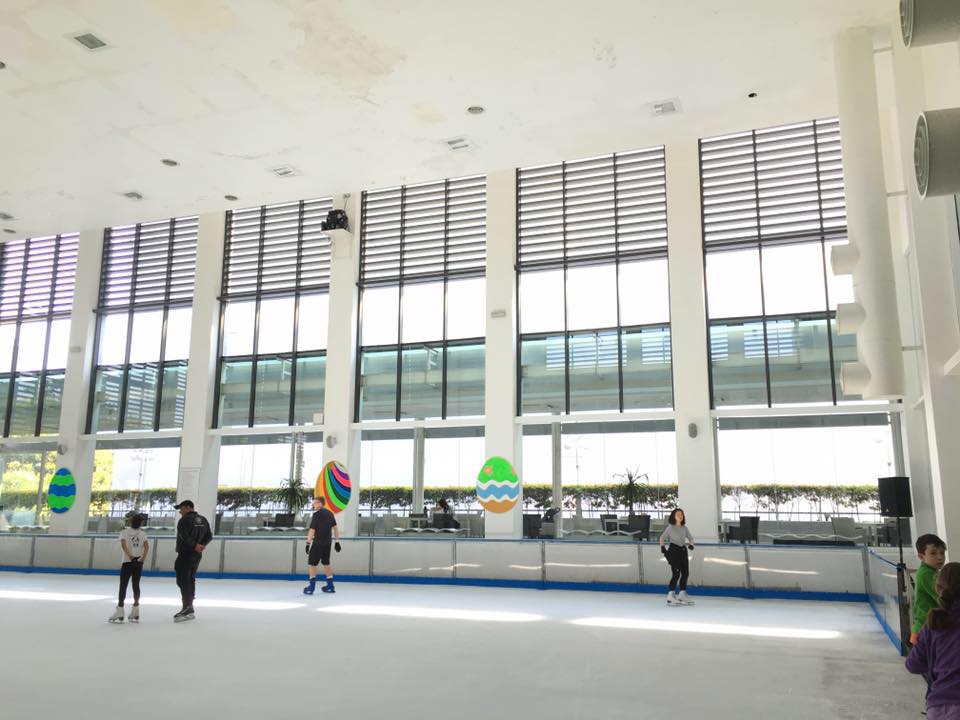 Just 10 minutes walk away from Kidzania, the Royale Ice Skating Rink is one of only four ice skating rings in Malaysia. Created on the first level of the Royale Chulan Damansara hotel, this ice skating rink is open to the public, allowing you to enjoy the ice at any time of the year.
About half the size of the Sunway Pyramid rink, the Royale Ice Skating Rink offers a variety of "How to Skate" lessons all year round for visitors of all ages and abilities. Beginners can even hire a cute penguin or dolphin aid to keep themselves from falling while they learn!
For those who haven't gone skating before, please note that you'll want to have gloves, socks, and warm clothing as it can get quite cold. The ticketing counter sells gloves and socks that you can use, but if you have some at home you can bring those along instead. There are lockers available if you need a place to keep your things. The ice is also resurfaced daily at 1pm, 3pm, 5pm and 7pm and that each resurfacing takes around 30 minutes each.
While the minimum age for skaters is 5 years old, there's a playroom available for younger kids to play in while their parents or older siblings skate on the rink. If you're feeling tired or hungry, simply stop by the nearby Penguin Cafe or Skater Cafe for a nice warm snack.
Opening Hours: 10am-10pm
Website: https://www.facebook.com/RoyaleIceSkatingRink/
Contact Number: 03-7959 9000
Laser Warzone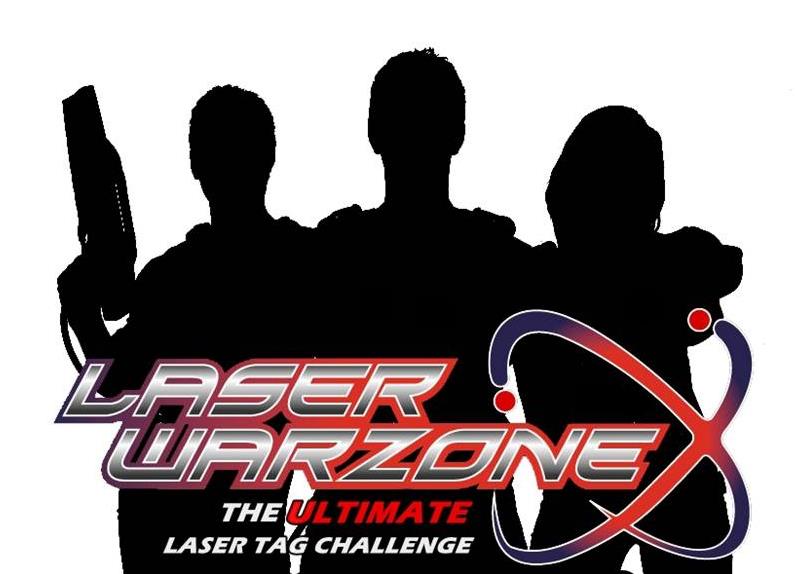 A Multi-Interactive Laser Tag Arena with the most advance laser tag system in Malaysia, Laser Warzone was born from the collective brainchild of several veteran Laser Tag marshal and owners. Fueled by their past experiences, they were driven to create a Gaming Experience like none other.
With their large and wide 4000sq feet multi-interactive arena, VIP function rooms and veteran Marshals, Laser Warzone has the capacity to take on any challenging corporate team building event, extreme birthday parties and massive world class gaming tournaments.
Laser Tag uses advanced modern technology to create an exciting live battlefield game similar to paintball, only without the stinging pellets, messy paint stains or scorching hot outdoor battlefields. Instead, players don special vests, wield laser guns and shoot it out in an air-conditioned and glow-in-the-dark arena filled with obstacles and hiding places.
The vest has sensors on the chest, back and shoulders, and you can score hits by shooting your lasers at these points on your opponent's body. If you get hit, the vest will vibrate softly, signalling that you'll have to sit out a penalty zone. After a set amount of time, you can rejoin the battle once again. All hits, scores and stats are tracked in real time and displayed on small screens on the guns, as well as through monitors carrying live feeds of the battle. At the end of the battle, the points are tallied and the team with the most points wins.
The perfect game for large groups, Laser Tag has a number of packages available for birthday parties, corporate events, and other special events. Bring your kids away from their video game battles and into a real life one instead!
Opening Hours: 10am-10pm
Website: http://laserwarzone.wixsite.com/laserwarzone
Contact Number: 03 – 7733 1335
Need More?
The attractions above are but a handful of the amazing activities available around the Curve shopping center. For more information on these and other family friendly activities around the Curve, simply check out their website at http://www.thecurve.com.my/.