Top 3 Fun Family Attractions at the Starling Mall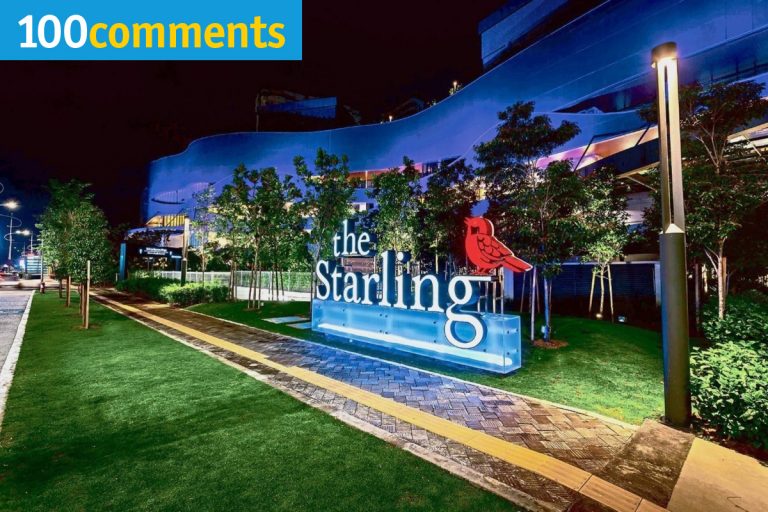 Also known as 'the mall in the park', the Starling is one of the newer shopping malls in the Klang Valley area. This medium-sized eco and lifestyle mall stands out from the crowd due to its unique nature inspired design. The Starling was made with a lot of nature and bird themes, including a lush rooftop park, inspired nature-complementing signage, cute little bird statues hanging from the ceiling, and plenty of bright, fresh colors both inside and outside the mall.
The Starling represents a space for you to get in touch with your inner self, to interact, engage and connect with another, and with Mother Nature. Unlike many other malls, it feels bright and open, with plenty of natural light and space for your kids to run around and play. Based in the Damansara Uptown area, there are plenty of amazing restaurants both inside and around the Starling where you can take your family out to lunch or dinner. However, while the food scene is definitely not to be missed, there are also plenty of other attractions for kids and parents alike!
Listed below are the top 3 family friendly attractions in the Starling Mall.
Kiddomo Universe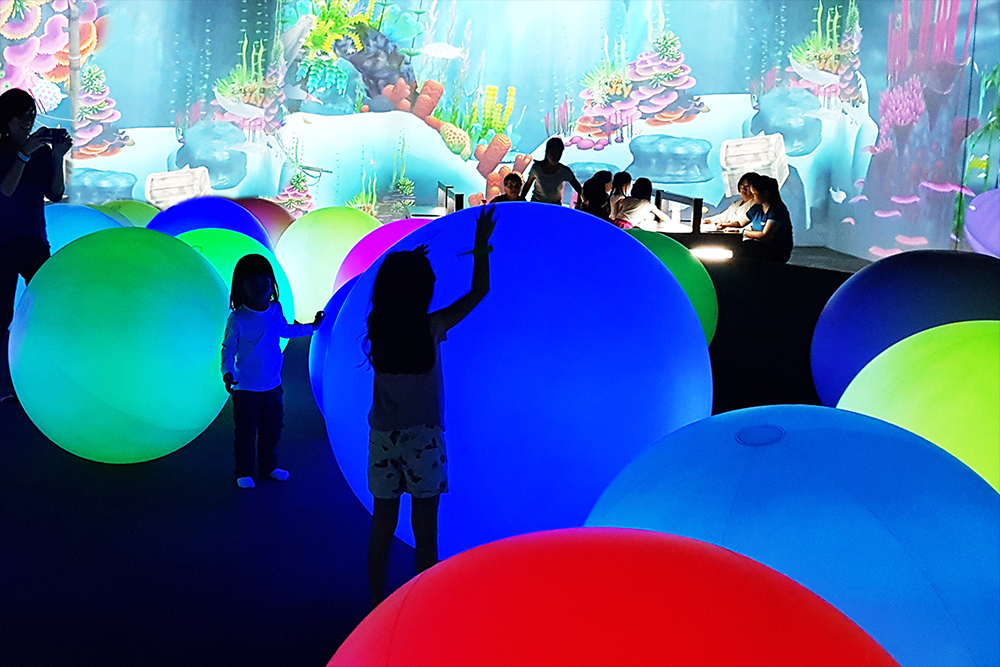 Experience the future of playtime with Kiddomo. The first playland of its kind in Malaysia, Kiddomo Universe is an innovative educational playland where your child can excite all their senses and exercise their creative imagination in a brand new way! This fresh experience is made possible by their unique approach that combines classical play with the best cutting edge technology.
A high-tech theme park of tomorrow, Kiddomo Universe provides activities, play zone areas, educational games and more all under one roof. Kiddomo Universe is divided into two main sections: Hikari (the active zone) and Yume (the dream zone). Each section contains a variety of fun and exciting activities that are bound to keep your child asking for more.
Your journey begins at the ticket counter, where all paying guests receive a smartband – a silicon, wristband like device that acts as an ID tag within Kiddomo. The first stop is called the Selfie World, where you and your kids will create a digital avatar to follow your journey throughout the day. Once you scan the smartband at the sensor, you simply need to take a selfie and choose a costume for your character to wear.
One of the big highlights of Kiddomo Universe is Toon Planet, a place where you can turn 2D drawings to life! It's a dark room with an animated cityscape projected onto the walls. You're given a picture of a vehicle (car, rocket, hot air balloon, etc.) to be colored in however you like. Once you're done, simply scan the picture using your smartband and you'll be able to see a 3D copy appear on the walls! You can color in and scan as many vehicles as you want and even print them out as a paper 3D model to bring home.
Of course, this isn't the only attraction to be found in Kiddomo Universe. There's the Dino Discovery – a playground with big ballpit filled with thousands of soft green and yellow balls. Hidden in the pit are several big dinosaur 'eggs' that the kids can find.
There are also many other activities like the Musical Maestro (where you can control an orchestra via your on-screen avatar), Fantasy Space (a large circular area filled with giant rubber balls which light up and change colors as you move them), and Magic Academy (where you slay an evil dragon with a magical wand). Parents may also be pleased to know that there is a baby gym area specifically for toddlers as well as a cafe area where you can rest and enjoy a snack or two.
Opening Hours: 10am-10pm daily
Website: http://www.kiddomo.com/index.html
Contact Number: +6012-7027-969
Dreamworld Playland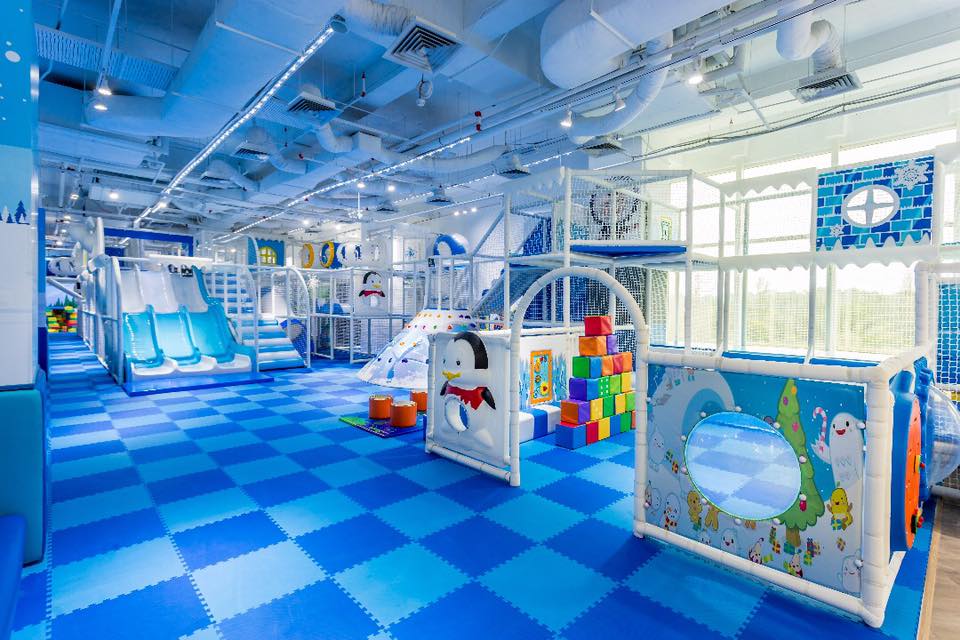 Designed to bring indoor play to toddlers and children up to the age of 12 in a fun, healthy and safe environment, Dreamworld Playland is an indoor play center with a unique winter wonderland theme. With a big three-level jungle gym area containing slides and obstacles to climb and play around, Dreamworld Playland will keep your kids occupied for hours.
It was developed as an adult-accompanied space where children can learn through play, exploration, seeing and thinking. The combination of education and entertainment has a profound effect in the development of a child's motor, social and interaction skills. There's plenty of climbing and exploring to do, and your kids will have plenty of space to burn their energy while they're here.
Dreamworld Playland takes your child's health and safety seriously. Before entry, children need to have their temperature taken at the entrance to ensure that everyone is healthy before they go in. In addition, there are usually staff members watching the entrance and exit to make sure that nobody is coming in or out without their knowledge.
Parents can also rest assured that they can come in free of charge. Every adult also receives a free bottle of water upon entry. Apart from that, there's a selection of drinks and snacks that you can buy if the kids get peckish.
Opening Hours: 10am-10pm daily
Website: https://www.facebook.com/dreamworldplayland/
Contact Number: 012-702 9509
MBO Cinema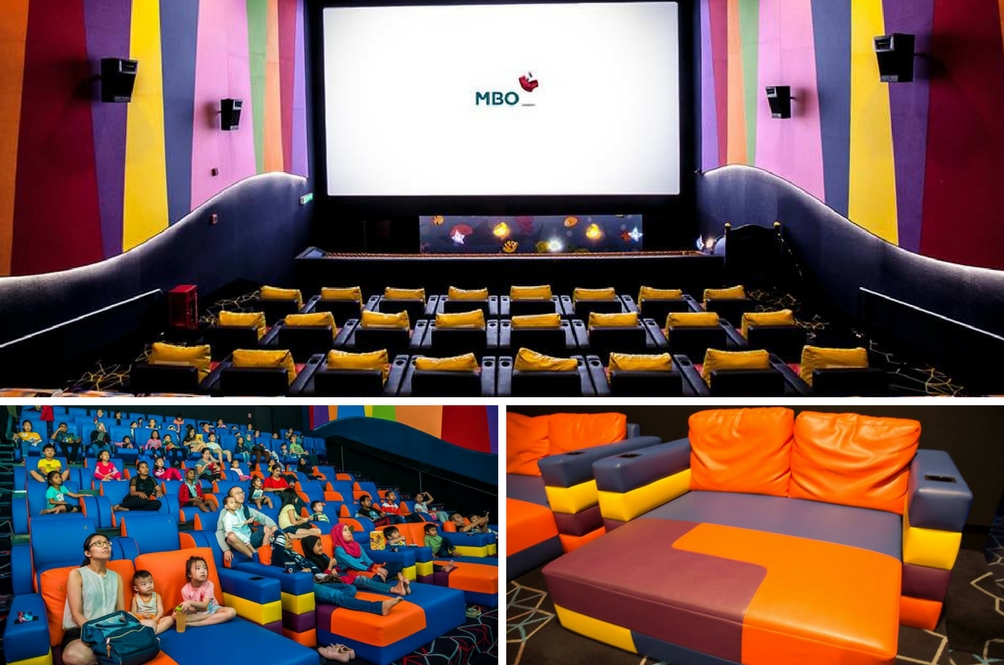 MBO Cinemas isn't like many ordinary movie theaters. In fact, MBO Starling recently unveiled their newest attraction – 10 specially designed new halls equipped with some of the latest movie viewing technology to give you a cinema experience unlike any other.
Apart from the standard big screen and Premier halls, MBO also revealed two more innovative new designs. The MX4D seats contain cutting edge technology to provide you with an unforgettable 4D movie experience. Each seat uses built in effects such as the rumbler, shaker, water blast, seat popper, back poker, leg ticklers and air blast to make your movies come to life. The theater hall is also equipped with special effects like air blast, wind, neck tickler, scent, strobe and fog to ensure that you're fully immersed into the movie environment.
Parents may also be interested in the new MBO Kecil hall. The first dedicated movie hall for children, MBO Kecil comes equipped with 3 types of seats (twin sofa beds, standard and bean seats) to provide an unforgettable movie-going experience for your little ones. Generous space in between rows and strategically placed lights keep the place safe for the kids to play. A built-in playground – complete with a slide – sits at the foot of the row of seats to keep restlessness at bay and the audio in the hall is deliberately set softer than regular cinemas so that parents and kids can hear each other without needing to yell. There is also a Diaper Changing facility right outside the hall in case of any emergencies.
Opening Hours: 10am-2am
Website: https://www.mbocinemas.com/ | http://www.starlingmbo.com/
Contact Number: +603 7664 2808
Need More?
These are but a few of the many exciting attractions available to you at the Starling Mall. Find out more today by checking out their website https://www.thestarling.com.my/.