Top 3 Fun Attractions for Kids at Bangsar Shopping Center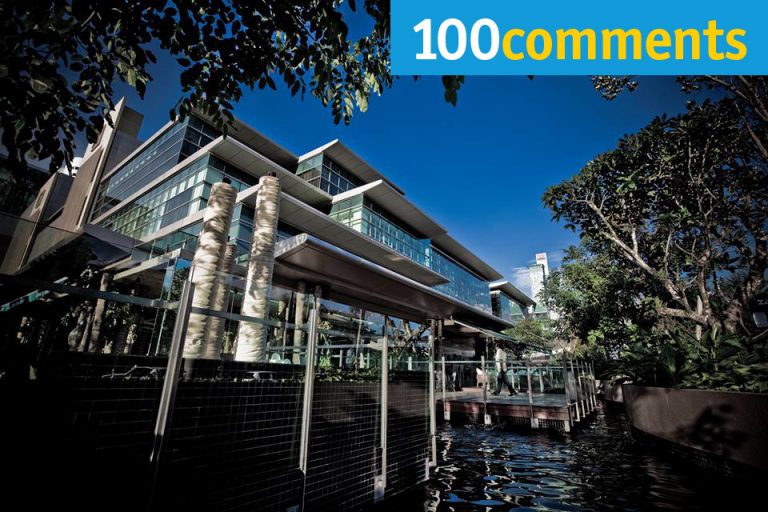 A relatively quiet mall set in the affluent Bangsar neighborhood, Bangsar Shopping Center often inspires descriptions such as "high class", "exclusive", and "fashionable". Yet beneath the upmarket clothing stores and haute cuisine cafes is a converging point that serves as the pulse for Bangsar's vibrant community. Bangsar Shopping Center continuously strives to reinvent itself, expanding and adding new tenants to ensure that its visitors are always spoiled for choice.
One of the most elaborately decorated malls in Malaysia, Bangsar Shopping Center embraces the many holidays in this multi-cultural nation by filling out the mall with bright, glamorous decor. To celebrate Chinese New Year, giant red lanterns are set up all over the complex. During Deepavali, you can find ornate peacock feathers. On Hari Raya, visitors can enjoy the sight of artsy green lamps along the sidewalks. And as part of the Christmas celebrations, Bangsar Shopping Center is filled to the brim with minituarized Santa workshops, giant candy canes, and other holiday decor.
Apart from that, the shopping center frequently holds events such as fun filled Artisan Bazaars and Luxury Car Showcases and roadshows to mark the mall's guiding mission – to provide a place where the community meets and where shoppers can call a "home away from home". While many of the stores here do focus on adults, parents may be surprised to find that there are many attractions here to keep your little ones occupied all day. Simply look below for a list of the best kid attractions in Bangsar Shopping Center.
Z Fencing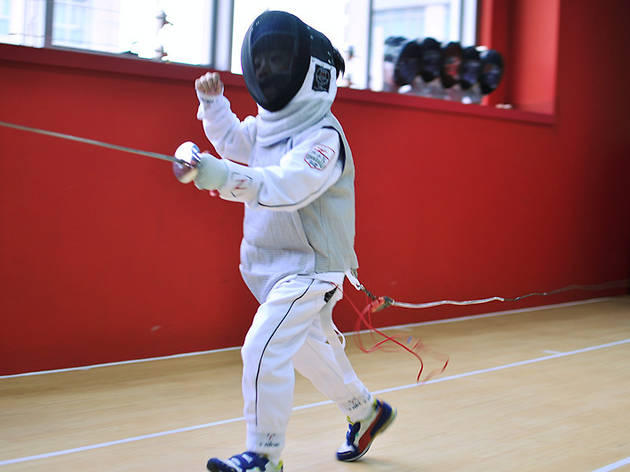 The first of its kind in Malaysia, Z Fencing provides a safe and fun introduction to the noble art of fencing. Established by a former fencing Olympian, Z Fencing provides beginner programs that cater to children from as young as 4 years old.
Located on the fourth floor of Bangsar Shopping Center, this full fledge fencing salle (a fencing hall or club) contains up to date facilities such as three full length fencing strips, electronic scoring equipment, and retail offerings based on the traditional fencing weapons (foil, epee, and saber).
For safety purposes, each student is electronically wired to ensure that they 'poke' their opponent in the right spot. In addition to the beginner classes, your kids can also sign up for private classes for a more personalized type of training session. With its modern facilities and internationally qualified staff, Z Fencing prides itself on providing top quality teaching to students of all ages.
Opening Hours: 13:00 – 20:00 daily
Website: http://www.zfencing.com/ | https://www.zfencing.com.my/
Contact Number: +603 2092 2510
Jungle Gym Playland

Jungle Gym Playland Bangsar is an indoor amusement play land where kids can learn and have fun in a safe and secure environment. Modeled after a natural jungle environment Jungle Gym Playland contains all sorts of cool features such as a Ball Pit, Slides, Crawling Tunnels, Trampoline, Air Guns, Activity Boards, and many more. If your kids need a break, they can even try out some arts and crafts activities; learning how to make things such as photo frames and bookmarks that can be taken home as souvenirs.
But that's not all! While the play facilities are suitable for children below 12 years old, older kids can also join in the fun at the in-line skating rink. Your older kids can learn to rollerblade and show off all their cool tricks. There's even coaching sessions available for beginners.
Jungle Gym may be fun, but they also take their safety seriously. All of the play facilities were created to match international safety standards, and there is an adjoining washroom within the playland itself. Parents can have peace of mind knowing that their kids can go to the toilet on their own without having to leave the premises.
Speaking of parents, they can rest assured knowing that comfort is also a priority for Jungle Gym. The air conditioned indoor environment keeps everyone feeling nice and cool. Parents can relax and keep an eye on their kids from the Jungle Cafe. When it's time to eat, you can enjoy some delicious, home cooked Western dishes made using only the freshest ingredients.
In addition, Jungle Gym is the perfect place to hold your child's birthday party. Whether your little one is a princess, pirate, knight, or fairy, Jungle Gym has a range of exciting themes and cool birthday packages to suit every occasion and budget. Just don't forget to bring your socks!
Opening Hours: 10am-9pm daily
Website: http://www.junglegym.my/
Contact Number: +012-3911 529 / 603-2282 2643
City Golf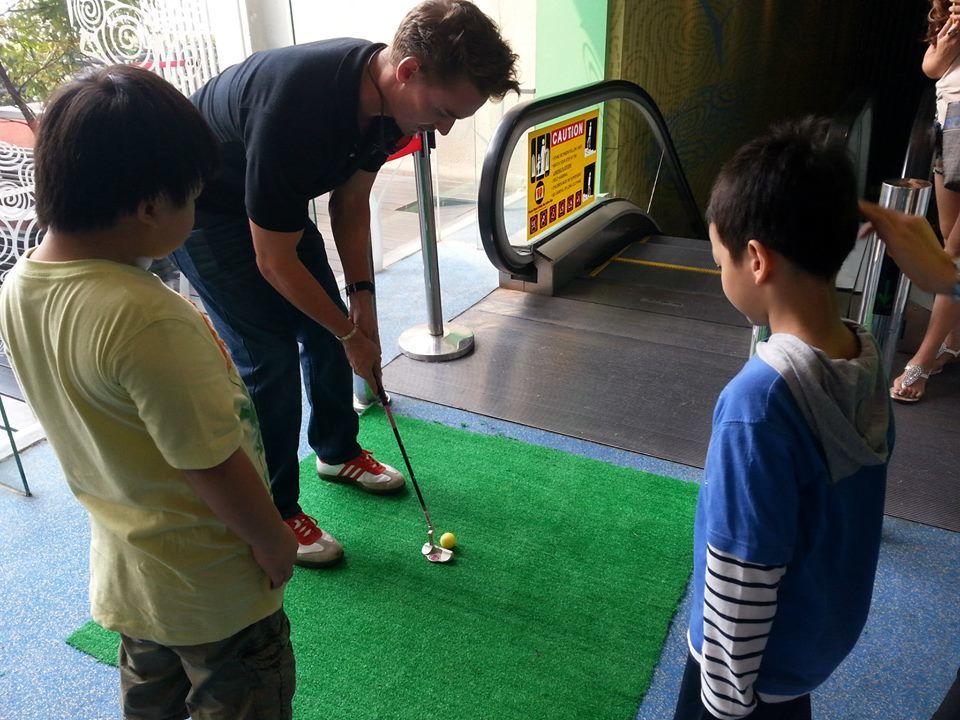 Combining world class golf with a relaxed lounge setting, City Golf provides the perfect place for your little ones to pick up the sport. This facility contains no less then four Full Swing Golf Simulators capable of recreating famous golf courses from all over the world. Their high tech simulated courses are available to new beginners and seasoned veterans alike, with a special teaching academy to provide personal, group, and junior based lessons.
Able to host up to twenty four golfers at a time, City Golf is an ideal and extremely cost effective way to introduce the sport to people who may have never tried it before. No need to drive all the way out to the country side to play a round – located conveniently on the fourth level of Bangsar Shopping Center, City Golf gives everyone a chance to try out the game in air conditioned indoor comfort.
Their professional team of staff and instructors can set up many different game formats for you and your family to enjoy. Whether it's a High Stakes Skin game to a Ryder Cup Style Strokeplay tournament, they've got it all!
City Golf's high tech golf simulators use infrared beams to track every shot that's hit on their high impact HD screens. The launch angle, speed, and exact angle of deviation are all calculated in an instant so that the computer can reproduce your ball's flight perfectly on screen. They also use real golf balls rather then substandard driving range balls to ensure maximum accuracy.
Their professional instructors use advanced video analysis to help you study and improve your swing, making sure that not a moment of class time is wasted. In fact, City Golf has one of the fastest rates of learning among junior and beginner golfers – beginners can learn enough to play on an actual course within three short lessons. Whether you're interested in a one-off game or a full training course package, City Golf is there to ensure that your game gets better every time you visit.
Opening Hours: 11am-8pm daily
Website: http://www.citygolf.com.my/
Contact Number: +60 3-2282 0011
Need More?
The attractions above are only a sample of what's waiting for you over in Bangsar Shopping Center. To learn more about these and other family friendly facilities, check out their official website at http://www.bsc.com.my/default.aspx.