Top 10 Hari Raya Open House Caterers in KL & Selangor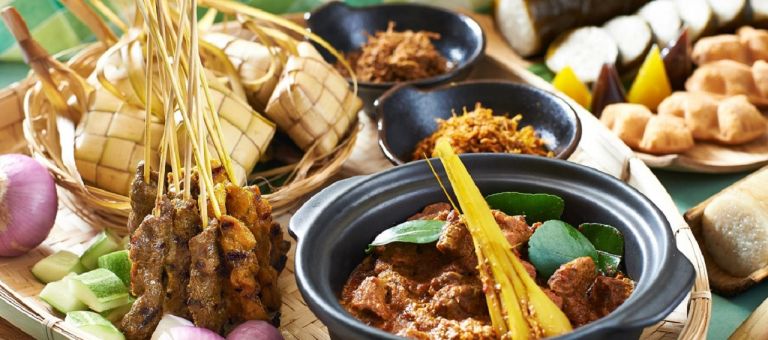 As Ramadhan has just begun, people are looking forward the Hari Raya celebration especially Raya open house where people visit their relatives or friends in their houses and eat good Raya food. If you planning to have a Raya open house and have no idea in choosing a caterer, here we list out our top 10 Hari Raya open house caterers in KL and Selangor from FeedMyGuest. Find and order the best food catering service for your Raya open house from FeedMyGuest top caterers.
Chefonthego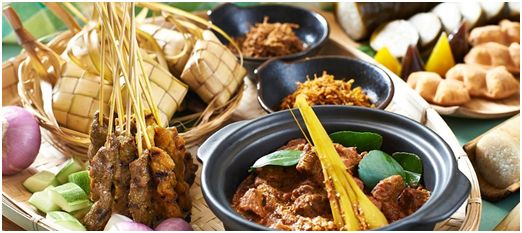 Chefonthego started as a small family business under a different name 'Coronarreina Enterprise' since 2016. The company changed their name to Chefonthego catering and expand their services to cater many occasions such as birthday parties, seminars and many more. They specialize in various types of cuisine such as local dishes Western, Malay, Chinese and Indian. For this year Raya, Chefonthego offers Hari Raya buffet packages at affordable prices. The prices started as low as RM20/pax for a minimum order of 40 pax. The menu include Nasi Briyani, ketupat, lemang and you can also add on one whole roasted lamb for RM1300 per unit.
Profile page: https://www.feedmyguest.com/caterer/chefonthego
Elite Catering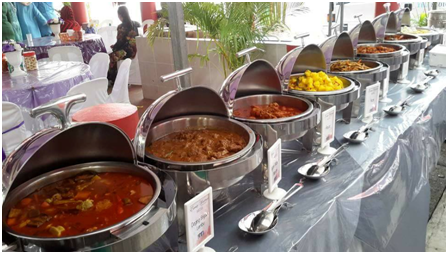 Elite Catering & Events is a full-service catering and event planning company which also provides rental equipment and food delivery service. They have talented and devoted chefs from Europe and Malaysia. Elite provides a wide range of appetizers, meals & desserts from Western, Asian, local & Fusion. For Raya they offers complete Raya Buffet Set for big pax which includes the rice and noodle station, meat and seafood, side dish station, vege station, dessert buffet and drink counter. They also have other set for small pax like Deluxe Raya buffet, Luxury Raya buffet, Premium Raya buffet and Superior Raya buffet. Other than that, they also open order for kuih raya and cookies.
Profile page: https://www.feedmyguest.com/caterer/elitecatering
Go Cater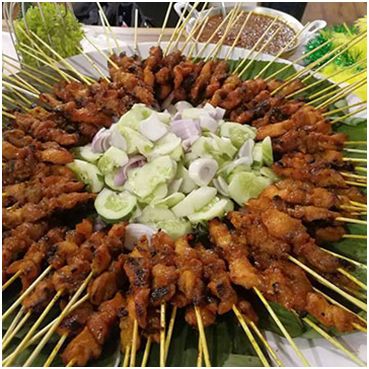 Go Cater offers unforgettable personal or corporate events with beautiful decorations buffet line at the best value. They provide delicious, quality food using halal ingredients and decorations with a professional approach to the clients. Go Cater offers 3 sets of Hari Raya menu with minimum order of 50 pax. The menu items include main dishes such as rice, chicken, fish, vegetables, savoury local cakes, and beverages.
Profile page:  https://www.feedmyguest.com/caterer/gocater
The House of Taste

The House of Taste is a Halal Certified caterer that serves delicious Asian, Western and fusion delights. They aim to be the top caterer in Malaysia in 5 years' time, delivering one stop catering service with best food safety, quality and value. The House of taste offers 5 Raya menus from RM30 to RM80 per pax which include appetisers, main course, dessert, hot dessert and beverage.  They also provide fritter stall and shaved ice ABC.
Profile page: https://www.feedmyguest.com/caterer/thehouseoftaste
Tasty Touch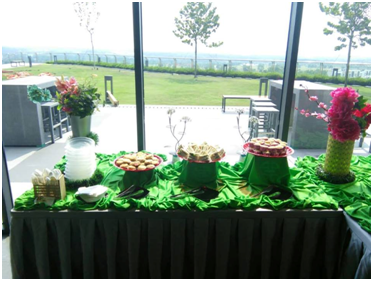 Tasty Touch Catering Services is an exclusive catering service provider in the Klang Valley and is widely demanded by customers across the city. They offer the most affordable finger food and fusion dishes, and even offers a wide variety of meals, especially meals for Hari Raya open house. Besides that, they offer Hari Raya promotion which you can customize with your own menu by changing, swapping, or adding between menu or from the Ala-carte menu.
Profile page:  https://www.feedmyguest.com/caterer/tastytouch
The Perfect Match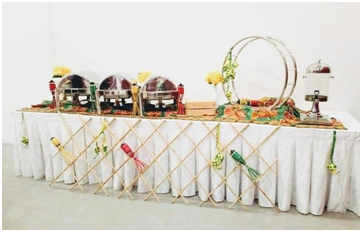 The Perfect Match Catering services was voted as 'Malaysia's Top 10 Food Caterer' and they focused on the quality and presentation of food. They strive to provide the best service to their customers. They have a variety of Ramadhan Raya menu package with a minimum order of 80 pax. The menu include main dishes such as rice and noodles and it is also possible to add on satay with a minimum order of 200 sticks.
Profile page: https://www.feedmyguest.com/caterer/perfectmatchcatering
Joe Roast Lamb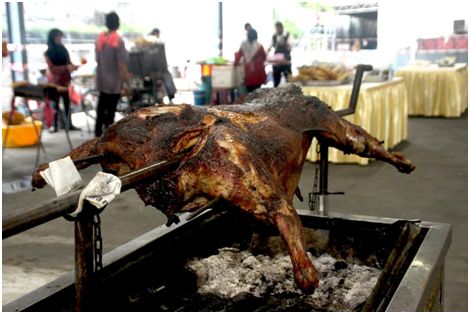 Joe Roast Lamb & Catering which is located in Petaling Jaya has 6 years' experience specialize in Roasted lamb, Grill and BBQ. They also provide catering services for Malay, Oriental and Western food. They serve roasted lamb especially for aqiqah ceremony and the lamb package includes blackpepper sauce, thousand island, mint sauce, garlic bread and mix salad. The lamb is marinated with a special recipe overnight to make a very juicy and tender taste and will be roasted for a fresh, tender and hot taste. For Hari Raya open house there are 3 packages offer which are the economy, medium and royal. The roast lamb is a must to order for Raya because it is the best selling menu which will make customers satisfied.
Profile page: https://www.feedmyguest.com/caterer/joeroastlambcatering
Mix Mix Catering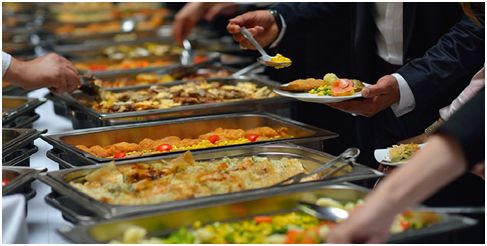 Mix Mix Catering Sdn Bhd (formerly known as Mix Mix Catering Services) was established in 1994. They cater for various occasions such as wedding/pre-wedding dinner, birthdays and even for festive season like Hari Raya. They focus on Halal food in which all the raw materials are supplied by Halal Certified suppliers. For Raya they offer buffet services and also stall party for a variety of Raya food.
Profile page: https://www.feedmyguest.com/caterer/mixmixcatering
Nurul Izzah Catering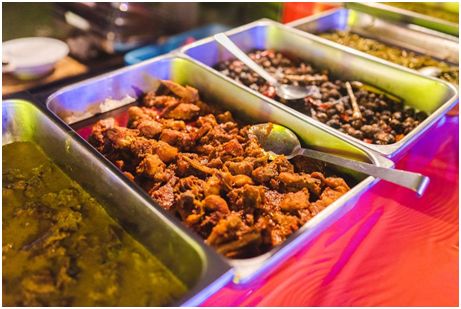 Nurul Izzah Catering is a family-owned company with the main business activity of providing catering services. Since they were established in 2003 in Selangor, they had catered for varieties of events including public and private functions as well as corporate events. Nurul Izzah Catering has become the preferred choice of caterer among the market. They often receive good reviews from their customers because of the excellent service and delicious food.  For Raya buffet they provide 2 menus with a minimum pax of 100.
Profile page: https://www.feedmyguest.com/caterer/nurulizzahcatering
D'Johan Delicacies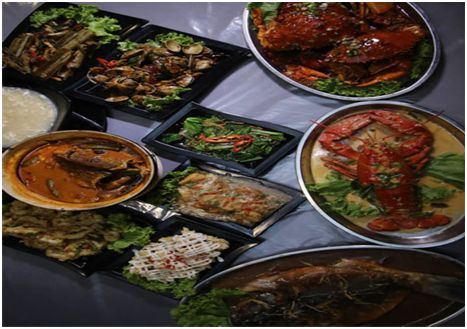 D'Johan Delicacies cater delicious Asian, Chinese Muslim, Malay, Seafood and Western dishes that are served by a chef with more than 20 years of experience. Their restaurant is located in Kajang near the Tesco supermarket. The most popular menu is the fresh seafood from Sabah. The food is prepared with the upmost care and standard and the price is affordable for the quality of food. On top of that, they provide catering services for events and private functions. They have Eid Mubarak buffet menu for RM30 per pax which include Nasi Minyak, chicken rendang, and Nasi Impit, while the other menu is Eid Mubarak Menu Ceria for RM20 per pax.
Profile page: https://www.feedmyguest.com/caterer/djohandelicaciescatering
You can make up your mind now and choose from the list of the top 10 Hari Raya open house caterers in Kuala Lumpur and Selangor from FeedMyGuest. For more details for the Raya packages menu you can visit their profile page in the link provided. Place an order now for your upcoming Hari Raya open house before the caterer got fully booked. Have a great Raya celebration!