Top 10 Corporate Caterers in KL & PJ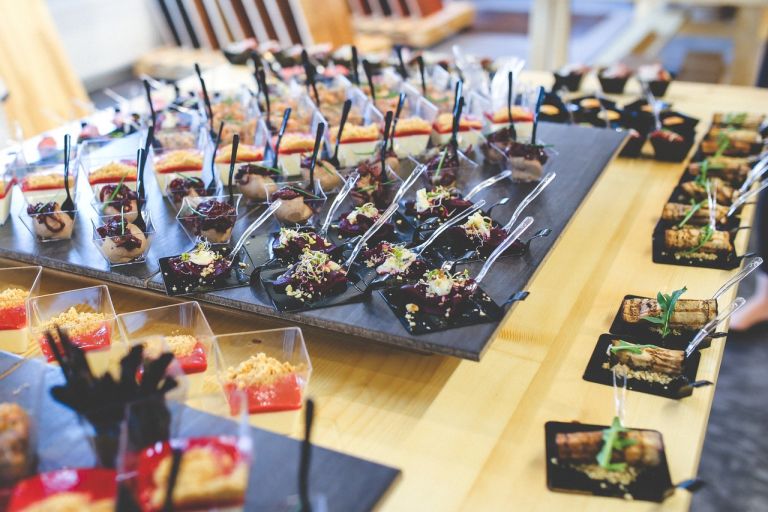 Regardless of whether your catering needs are for private parties, corporate meetings or business events, look no further, as we have you secured with this delicious list of catering food providers that will take great consideration of your visitors' desires and cravings. Voted by the public, we present to you the Top 10 Corporate Caterers in KL & PJ that you should engage for your event.
Chefonthego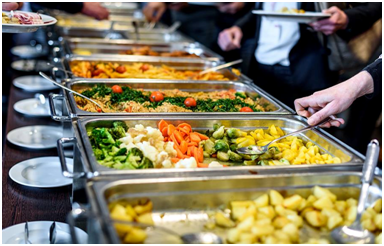 Based in the Klang Valley, Chefonthego Catering are specializing in various types of cuisines such as local dishes Western, Malay, Chinese and Indian. Their main objective is to prioritize our food and service quality to our customers. Chefonthego Catering provides a platform for customer needs ranging from private to corporate events. Chefonthego Catering has been voted as the number 1 catering service choice in the top ten by the public.
Profile page: https://www.feedmyguest.com/caterer/chefonthego
Lynn's Catering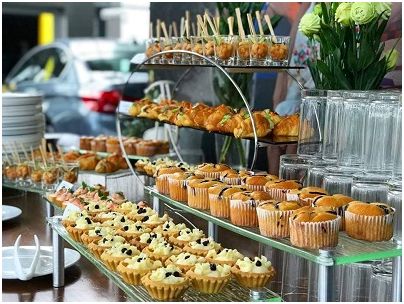 Lynn's offers a wide variety of catering services for corporate events, business meetings and high tea sessions in KL and Selangor areas. Why Lynn's Catering? Only because they have More than 10 years of buffet handling experience, JAKIM certified ingredients, Customized menu and they stand for correct portions, quality food produced in a clean environment, timely delivery and good service
Profile page: https://www.feedmyguest.com/caterer/lynnsrestaurantcafe
Mix Mix Catering
Mix Mix Catering Services founder Madam Fanny Tin, specialized in catering services serving over 500,000 customers in 15 years throughout the Klang Valley since it has been established. They focus on Halal food, which Halal Certified suppliers supply all the raw materials. They provide canopies, tables, and chairs as well. In addition, they provide decoration for indoor and outdoor corporate events. Their menu has more than 100 items, so the company is sure you will find everything you need to delight your guests.
Profile page: https://www.feedmyguest.com/caterer/mixmixcatering
Nilai Masyhur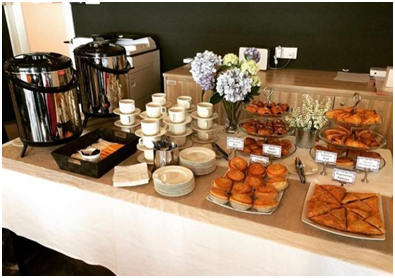 Nilai Masyhur provides delicious freshly baked pastries. They also provide an assortment of sweet and savory pastries that go perfectly with any coffee and tea. They'll make a great indulgent – whether your guests are hungry or just a little peckish. The company provides catering for office meetings, cocktail launches, seminars, and any corporate business occasion.
Profile page: https://www.feedmyguest.com/caterer/nilaimasyhursdnbhd
Niza's Creations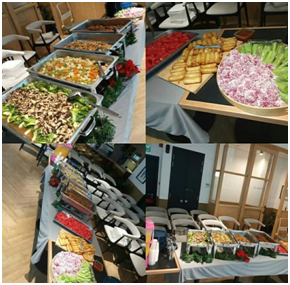 Looking for an ambitious caterer for your seminars & business trainings? Look no further, Niza's Creation provides Western, French, Mediterranean, Spanish, Malay, and Indian. They likewise give Cakes, Cupcakes, Cookies, Cakepops, Pastries, and Brownies. They will be more than happy to work with you in providing venue layouts and designing for events such as business events, corporate functions.
Profile page: https://www.feedmyguest.com/caterer/nizacreations
The House of Taste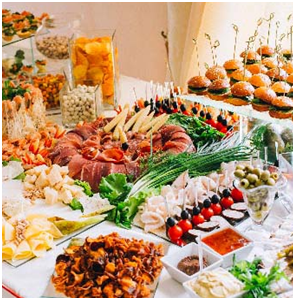 When you need world-class pastry for your business, The House of Taste is your choice! They are the Home of the Great Taste Makers and they always striving to connect humanity through food. The company is passionate about food. They work towards only serving their customers with the freshest of ingredients while maintaining high quality & hygiene standards.
Profile page: https://www.feedmyguest.com/caterer/thehouseoftaste
The Perfect Match Catering Services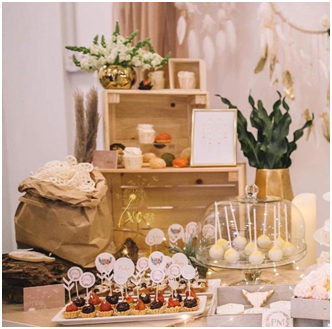 Lead by Chef Leong with more than 20 years of experience in the F&B field, The Perfect Match Catering caters for your corporate meetings, and business events. The Perfect Match Catering Services could be your ideal decision for catering with its reasonable costs. They provide catering services all around the Klang Valley.
Profile page: https://www.feedmyguest.com/caterer/perfectmatchcatering
Best Chef Catering services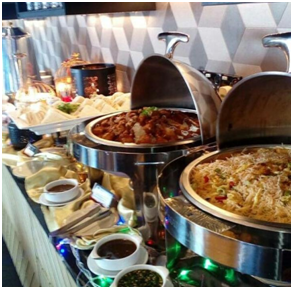 With vast experience in the Food and Beverage industry, Best Chef Catering Services has served high profiled corporate clients such as Ritz-Carlton Hotel, Berjaya Times Square, and much more. Best Chef Catering Services customizes recipes to meet our client's expectations. They are able to create and modify food recipes from various international cuisines. Best Chef Catering Services' menu items are fully certified Halal by the Department of Islamic Development of Malaysia (JAKIM). This ensures that Muslims can safely consume their items and ingredients from their kitchen.
Profile page: https://www.feedmyguest.com/caterer/bestchef
Besta Corporation Sdn Bhd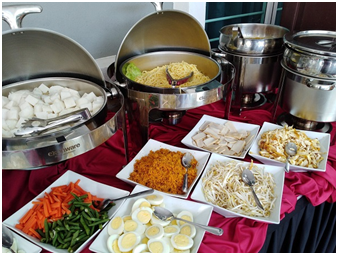 According to the team Besta Catering, they are now the leader in the patient meal services with clients spanning all over Malaysia, Government and private sectors alike. They are expanding into the catering market share with a mission to provide customers with the finest and tasty food catering.
Profile page: https://www.feedmyguest.com/caterer/bestacorporationsdnbhd
Elite Halal Food Catering
Elite Halal Food Catering Services individual team members has a unique and varied skill-set which allows the company to create effective solutions for a variety of clients Elite provides a wide range of appetizers, meals & desserts from Western, Asian, Local & Fusion. At Elite they count on talented and devoted chefs from Europe and Malaysia to provide to our dear guests a wide range of delicious and creative meals.
Profile page: https://www.feedmyguest.com/caterer/elitecatering
The compilation of this list was made based on the public vote at FeedMyGuest.com