Top 10 Best Wedding Photographers in KL and Selangor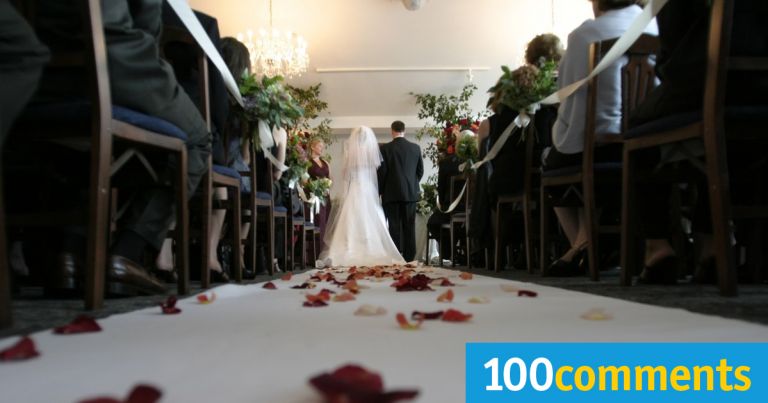 Planning out a wedding can be an arduous task. You need to prepare the budgets, the seating, the caterers, and a thousand other little things to ensure that your wedding event goes smoothly.
However, one thing that you definitely shouldn't skimp out on is the wedding photographer. The photographer plays an important role at any wedding ceremony – a bad shutterbug could ruin the whole event, while a good one will provide you with quality wedding photography and capture moments that you may have otherwise missed or forgotten.
Every wedding photographer has their own unique style and talent, so it's important to pick the one that suits your particular wedding the best. To help you out, we've scoured the web to find some of the top 10 best wedding photographers and photography studios operating in KL and Selangor. This list will help you save some valuable time during your planning process, allowing you to spend more time on some of the other aspects of your lucky day.
Anna-Rina Photography
Operating since 2007, Anna-Rina Photography is widely considered to be one of the top choices when it comes to wedding photographers in Malaysia. Her photos style excels when it comes to capturing fun yet relaxed moments, taking the time to record the moments that might not be seen in many usual studios. For example, capturing the true loved shared between a newly married couple by stealing them away from the busy excitement of the reception for a quiet shoot in a peaceful setting.
Website: http://www.anna-rina.com/
Facebook: https://www.facebook.com/annarinaphotography
Instagram: https://web.stagram.com/annarinaphoto
Keda.Z Photography
The founder and principle of Keda.z Photography Gallery, Keda Feng was originally from Johor Bahru. Since their start in 2009, Keda.z has received numerous awards from all across the world. In fact, he became the most awarded wedding and portrait photographer in Malaysia after a short period of only two years.
As a rising star in the photography scene, Keda has been invited to speak at a number of events and competitions including the Wedding & Portrait Photographers of Philippines (WPPP) convention and print competition. Keda.z offers a range of sold out seminars, master-class and workshops worldwide to an ever growing fan base eager to learn from him and be inspired by his success and attitude.
Keda.z is known for his distinctive image processing style and fine art Photoshop skill. Continuously demanding high quality results, he constantly strives to explore different perceptions and styles. Keda.z believes that every couple is special, which is why he always tells them to "Enjoy Your Life, Create Your Style". Through his photos, Keda.z tries to convey the couple's true meaning of love and their love story.
Website: https://kedaz.zenfolio.com/
Facebook: https://www.facebook.com/kedaz.photography/
Instagram: https://www.instagram.com/kedaz/
KenChan Production
Ken Chan believes that marriage is more than a journey of life. It is a promise, a vow, and a lifetime commitment for him to give his very best to the person he loves and wishes to walk this journey with.
With this concept in mind, Ken made it his duty and mission to offer his best solution to his clients who came to him for their wedding photos and videos. Ken Chan Production is the few wedding cinematography studios in Malaysia that do not require for you to post for the shots where you can enjoy every moment of the wedding video production to the max. Be surprised by the candid shots that were taken when you are not aware and be touched by the chemistry in the air blending with the beautiful scenery filmed by Ken and his team. If you are looking for someone to film your big day without having worry about the details, Ken is the one you need to call.
As one of the leaders in the wedding photography industry, Ken Chan believes that each and every one of his photos should capture a heart warming moment. As Ken says: "I treat every assignment as the wedding of my friend and acquaintance, making sure that everything is perfect. Nothing means more to the bride and groom than their big day. Hence, it is important to record down every moment with special care and extensive creativity, when needed". Whether you're looking for a photographer, a videographer, or both, Ken Chan is a great choice for your wedding event!
Website: http://www.kenchanproduction.com/
Facebook: https://www.facebook.com/kenchanproduction/
3box Studio
With over five years' experience in advertising production, 3box Studio promises an interesting interpretation on wedding photography and videography. Highly skilled and with a capability for special effects, they will definitely be able to deliver the kind of styled shoot atmosphere that you want.
3box Studio stands out from the crowd due to the way that they work to ensure that every shoot is special. They strive to capture the one-of-a-kind characteristics unique to each wedding celebration, using special effects, filters, and treatments to their photos to create one of a kind results that can't be matched anywhere else.
Facebook: https://www.facebook.com/threeboxstudio/
Instagram: https://www.instagram.com/threebox_studio/
NDrew Photography
A wedding and portrait photographer specializing in destination pre wedding, actual day ceremony and portraiture. NDrew's images are described as photo journalistic and natural due to his flair for capturing beautiful candid moments of couples in love.
Ndrew believes that each wedding day is a milestone filled with unique and significant moments. His goal to capture those moments and tell a story that's cherished for a lifetime. Making use of the full spectrum of emotions present on the big day, his photos capture the true love shared by the lucky couple.
Website: http://www.ndrewphotography.com/
Facebook: https://www.facebook.com/PhotobyNDrew
Instagram: https://www.instagram.com/ndrewphotography/
Plotz Studio
Based in KL and Kota Kinabalu, Plotz Studio's main photographers Mark and Tony have been shooting wedding photos since 2008. Describing themselves as "visual storytellers", they are willing to travel across the world to capture the moments of a couple's special day.
Plotz Studio is known for their distinctive photography style which involves simplistic expression, allowing you to find the beauty in the most minute of details.
Website: http://www.plotzstudio.com/
Facebook: https://www.facebook.com/Plotzstudio/
Instagram: https://www.instagram.com/plotzstudio/
Kres Bridal Image Connoisseur
Are you in love with high brow fashion? Kres Bridal Image Connoisseur is the only establishment in Malaysia that captures the essence of weddings in high fashion inspired photography.
They focus on the pre-wedding studio shoots, allowing you to take breath-takingly beautiful bridal portraits or engagement photos at their Malaysian studio. Inspired by their passion for fashion, Kres Bridal Image Connoisseur's team of photographers utilize their rich backgrounds in high end fashion and make up to turn your photos into works of art.
Even the most basic photo shoot can feel like a fashion spread when Kres Bridal Image Connoisseur is behind the lens. Book a session with them and get in touch with your inner fashionista today!
Website: http://www.kresbic.com/
Facebook: https://www.facebook.com/KresBIC/
Instagram: https://www.instagram.com/kresbridal/?hl=en
Daren Chong Photography
One of Malaysia Top International Lifestyle Wedding Photographer, Daren Chong does Wedding DAy, Pre Wedding, and Portraiture pictures around the world. Through his lenses, Daren unfolds the story of each loving couple in frames of smiles, laughter, tears and gazes of affection – all captured in timeless photos.
The secret to seizing these magical moments simply lies in his easy-going personality that helps put wedding couples at ease, and leaving them to do what they do best – loving each other. Having an expressive mind and a keen eye for details, Daren always challenges himself to explore new angles and adapts styles to match differing tastes of each couple.
Possessing a strong technical expertise and experienced photography style, Daren Chong tries to capture those special moments between the lucky couple. He handles every wedding assignment personally, keeping a special eye out for the perfect photo moment.
Website: http://www.darenchong.com/
Facebook: https://www.facebook.com/darenchongphotography/
Instagram: https://www.instagram.com/darenchong/
BY Weddings
A Malaysian based Award Winning Wedding Photographer, head photographer Benson Yin has done work in Overseas Destination Prewedding, Engagement, and Actual Day Wedding photography and cinematography since 2010. Consistently delivering top notch work, BY Weddings promises to provide a friendly and comfortable shooting atmosphere.
The BY Weddings photography team has won numerous awards in the industry including in PPAC 2017 and PPAC 2016. They are known for being friendly, approachable, and having an amazing eye for creative and beautiful photos.
Website: http://bensonyin.com/main/
Facebook: https://www.facebook.com/byweddings/
N3 Production
Delivering the best Cinematic Wedding Videos in KL and Selangor, the N3 Production team are trained and experienced enough to handle any and all of your event photography and videography needs.
This award winning company is well known for adding their own unique touch to every shoot, and many past clients say that the end product helped them to relieve every moment as if they were back there. N3 Productions offers a number of discounts and package deals, making them perfect for weddings on any budget.
Website: http://www.n3production.com/videoworks/
Facebook: https://www.facebook.com/N3productionMalaysia/
Instagram: https://www.instagram.com/n3production/