Top 10 Best Laundry Service Providers in KL and Selangor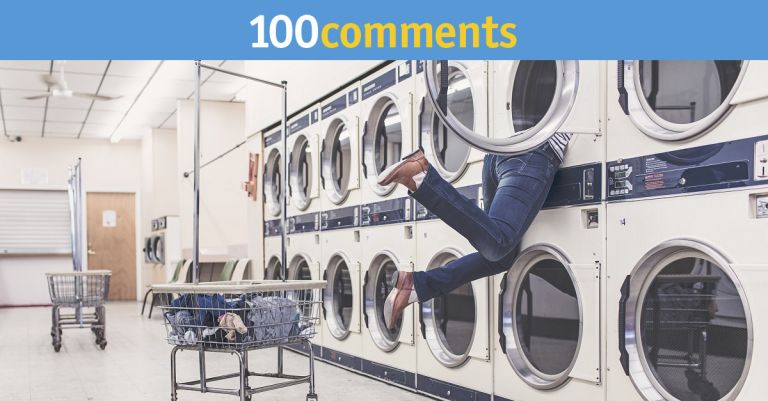 Are your dirty clothes starting to pile up? Washing and drying your clothes can be a tedious task, especially if you have to do it for the whole family. Even if you have a washing machine of your own, it can be hard to find time to clean your clothes properly.
Fortunately, there are plenty of laundry services around who can help ease your burden. To help you out, we've put together a list of the top 10 best laundry service providers in KL and Selangor.
Mama Wosh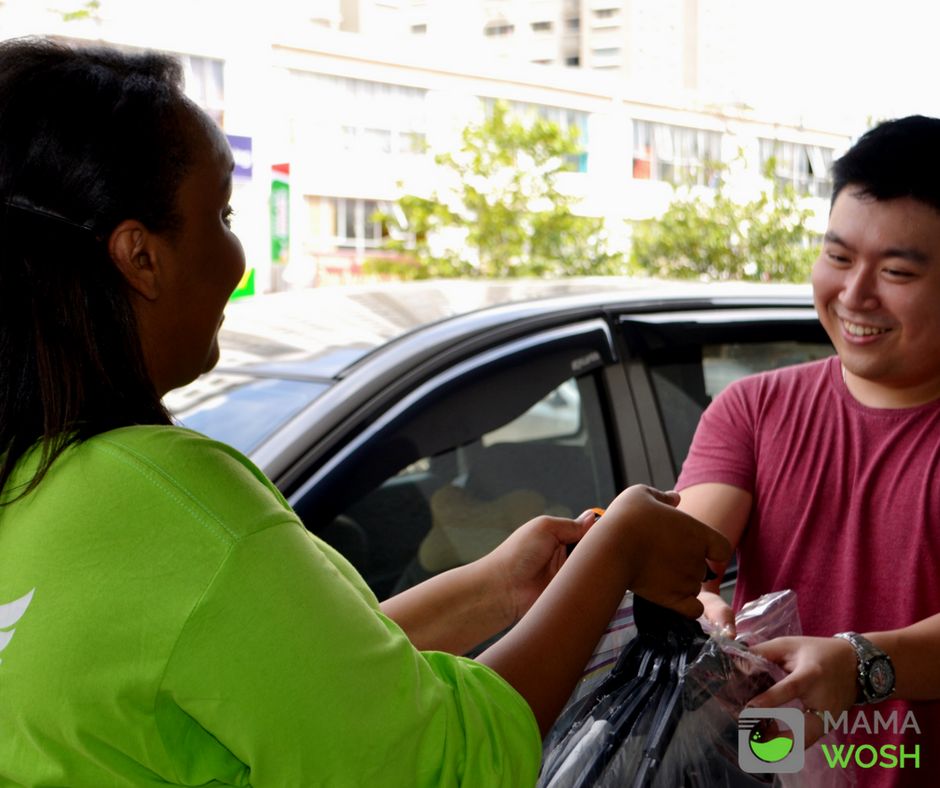 Mama Wosh and her laundry angels are a crazy & passionate group of individuals who love everything that is clean & good smelling. Whether it's clothes, shoes, bags, towels, linen, curtains or carpets, they can clean it all.
Established in 2015, Mama Wosh is currently one of the most popular laundry and dry cleaning providers in Malaysia. With an ever growing base of thousands of customers, you know that you can always trust Mama Wosh to get the job done.
Mama Wosh is focused on providing the most convenient service possible. They offer free pick ups and delivery 7 days a week within the Klang Valley area. Once your items are nice and clean you can arrange for them to be delivered at a time and place of your convenience.
Contact Number: +60 17 370 1074
Address: No 8, First Avenue, Bandar Utama, 47800 Petaling Jaya, Selangor
Website: http://www.mamawosh.com/
Pressto

With more than 700 outlets in over 22 countries Pressto is by far the world's largest dry cleaning service chain. Established in Malaysia in 2006, Pressto currently offers high quality dry cleaning and laundry services through its 10 Klang Valley outlets.
Pressto uses a unique "In-Store Boutique" cleaning concept, meaning that all the machines and cleaning processes happen inside their store itself. This allows them to process faster and provide the finishing touch to the garments according to their customer's preference. Their hygienic dry cleaning process protects your garments from stains or musty smell, while the special bio-degradable detergents they use help to protect the environment while ensuring that your clothes feel softer and more comfortable than ever before.
Pressto also offers pick up and delivery services, allowing you to save on time and money at no extra charge. Some of their collection centers even offer an Express Service which lets you collect your clean clothes on the very same day.
Contact Number: +010-203 8325
Address: No. 174-3-4, Jalan Sungai Besi, 57100 Kuala Lumpur.
Website: http://www.presstoasia.com.my/
Mr Clean Laundry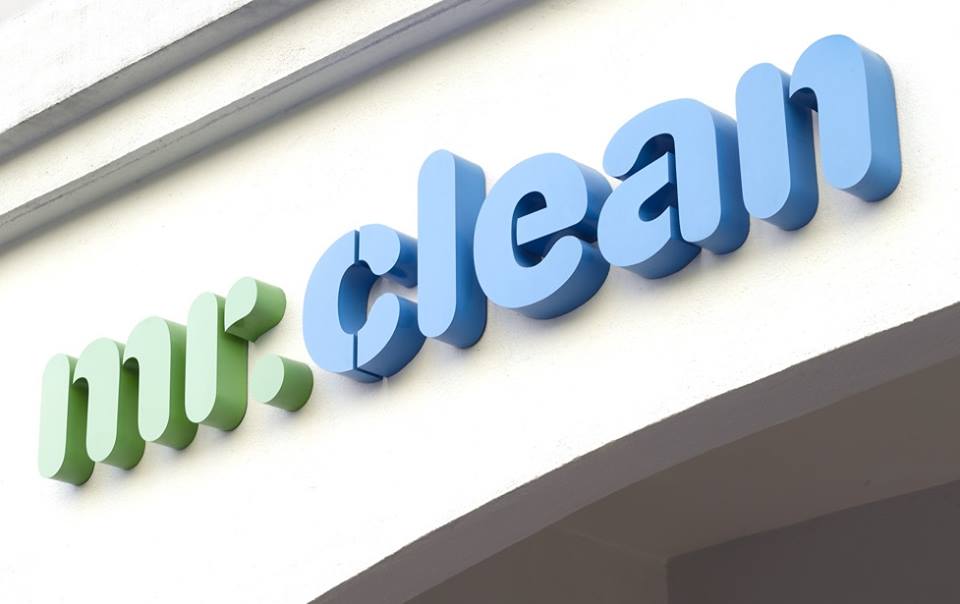 Established since 1993, Mr Clean Laundry has over 25 years of solid experience in the laundry business. Officially registered as a professional member of the Drycleaning & Laundry Institute (DLI), Mr Clean's team of laundry experts are trained up to international standards.
Being a modest master of its trade, Mr.Clean is determined to offer a whole new experience in laundry services, changing the public perception of conventional 'dobi' stores to a laundry care centre of modern lifestyle. Mr Clean is dedicated to serving as a one stop clothing care specialist. They offer the full range of laundry services from professional dry cleaning to special fabrics cleaning treatments.
Contact Number: 603 9282 5745
Address: No.19-2, Jalan 5/76B, Desa Pandan, 55100 Kuala Lumpur, Malaysia
Website: http://www.mrclean.com.my/
Fresh Press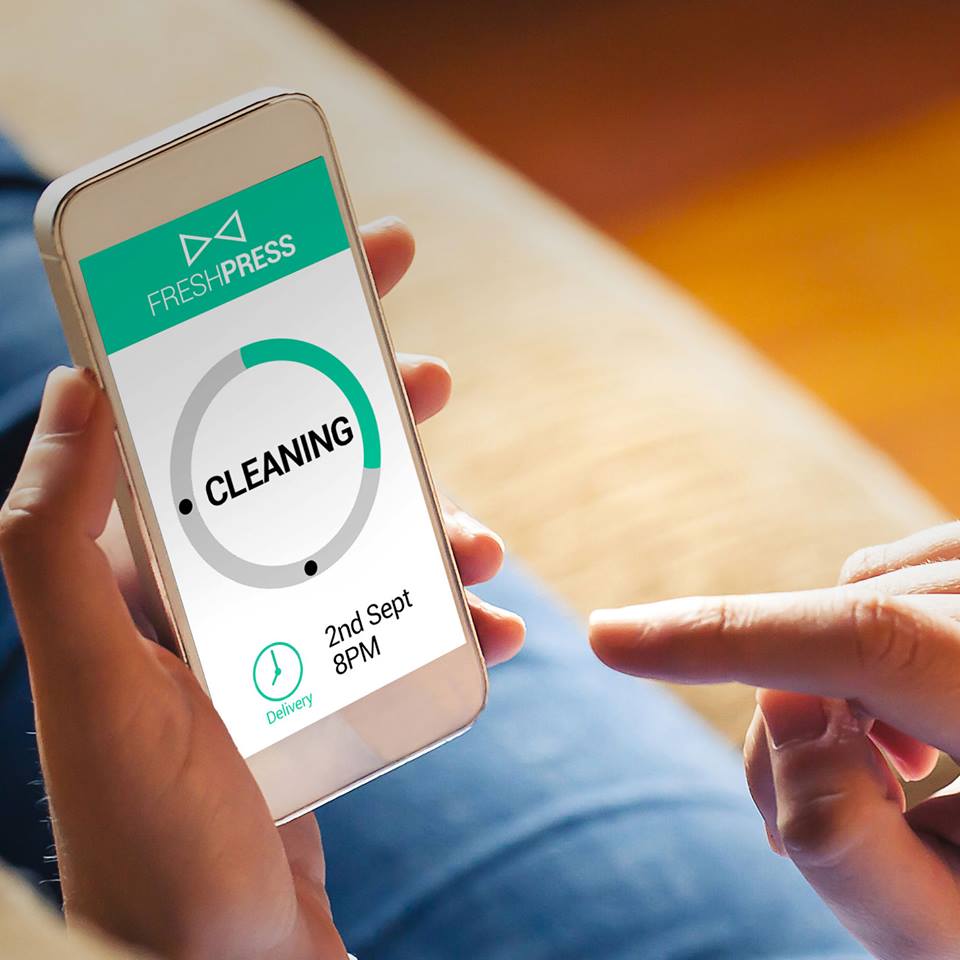 Laundry cleaning just got a whole lot more high tech. Based in the heart of Kuala Lumpur, Fresh Press is an online dry cleaning and laundry service that lets you get your laundry cleaned at the touch of a button. Fresh Press's professional cleaners can collect, clean, and deliver your dirty laundry in as little as 24 hours (48 hours for dry cleaning), making it perfect for anyone with a busy schedule.
All you have to do is check out their website or mobile app, select the appropriate location, and click "Order Now". After that, simply wait for their professional Fresh Press Valets to come and pick up your dirty clothes.
Contact Number: +61 7 0081 5125
Address: 1-1, Tower 3 Horizon, Avenue 3, Bangsar South City, Jalan Kerinchi, Kuala Lumpur, Malaysia
Website: http://www.freshpress.my/
Mr. White Dry Cleaning & Laundry Service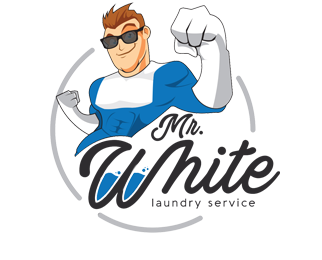 'You are what you wear', they say. Dressing up neat and tidy is not a luxury anymore but a basic need if you are going to win the day with confidence. With the help of the laundry heroes behind Mr. White, this has become easier than ever before.
An app based Premium Laundry Service, Mr. White makes your dry cleaning look like child's play with its super powers of hassle free technology in the front end and the state-of-art cleaning experts in the back end. All you have to do is install the app on your mobile device and place a laundry request with your location. With their eco-friendly detergents and processes, Mr. White makes sure that your laundry clothes are delivered to your doorstep crisp and clean within 48 hours.
Contact Number: +603 7499 7245
Address: No. 3, Jalan PJU 1a/14, Taman Perindustrian Jaya, Ara Damansara, Petaling Jaya, Selangor Darul Ehsan 47301
Website: http://www.mrwhite.my/
Washhouse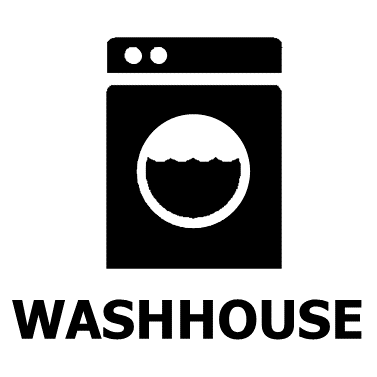 Washhouse is a full-service laundry (Wash, Dry, Fold, and Iron) dedicated to consistently providing high customer satisfaction by furnishing a clean, enjoyable atmosphere at a competitive price/value relationship. Dedicated to provide the best possible services at affordable prices, Washhouse offers pickup and delivery services for prices that are as low as your local dobis.
Washhouse tends to work fast – delivering your clean clothes back to you as fast as the next business day. However, for those in a real hurry, they also offer an express service for extra speedy cleaning. Washhouse is open 7 days a week and even during certain public holidays, ensuring that you can always sit back, relax, and rely on them to take care of your clothing.
Contact Number: +60111 017 5667
Address: Kolej Kediaman Keempat, Universiti Malaya, Kuala Lumpur, Malaysia
Website: https://www.washhouse.my/kl
Drop & Wash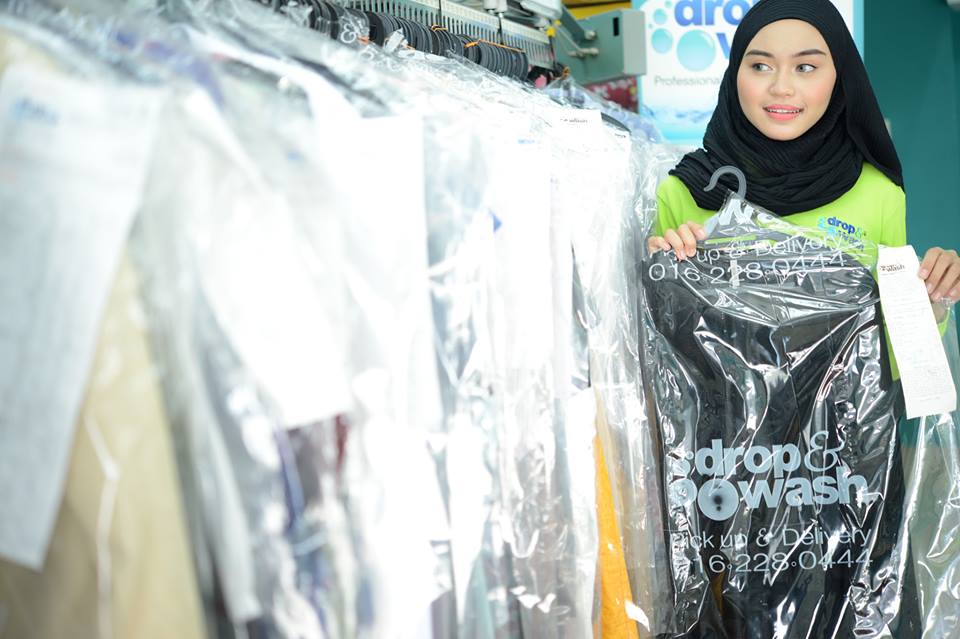 Offering a new environmentally friendly alternative to traditional dry cleaning, Drop & Wash is a pioneer company with outlets based in the Klang Valley and UK. They use the innovative and revolutionary Lagoon® Woolmark Approved Wet Cleaning System by Electrolux – a water based ecological wet cleaning technology that uses no harsh detergents or toxic chemicals.
Rated Top 10 at the 2016 Global Best Practice Award for Professional Textile Care Brand, Drop & Wash is a company that never compromises their service quality. As a result, your garments will return softer, cleaner, fresher, and brighter than ever before! Drop & Wash even uses a Syariah-Compliant Wet Cleaning Method so their Muslim customers can enjoy peace of mind.
Contact Number: +6016-228 0444
Address: 23-29 Blok C PKNS Flat Jalan Tun Razak 50400 Kuala Lumpur Malaysia.
Website: https://dropandwash.com/
Rainbow Laundry Service

Feeling stressed out about your dirty clothes? Don't worry, Rainbow Laundry Service's highly trained staff are always on hand to assist you with your laundry needs. Try out their service today to enjoy free collection and delivery 7 days a week.
With their "100% Happiness Guaranteed" motto, Rainbow Laundry Service offers high quality dry cleaning and laundry services as well as free collection and delivery to your doorstep, at home, or even at the office. With over six years of experience, they provide laundry, ironing, and dry cleaning services throughout Kuala Lumpur and Selangor.
Contact Number: 012-6351130
Address: 34-1, Jalan Puteri 7/10, Bandar Puteri Puchong, 47100 Puchong, Selangor.
Website: http://rainbowlaundry.com.my/
Jeeves Malaysia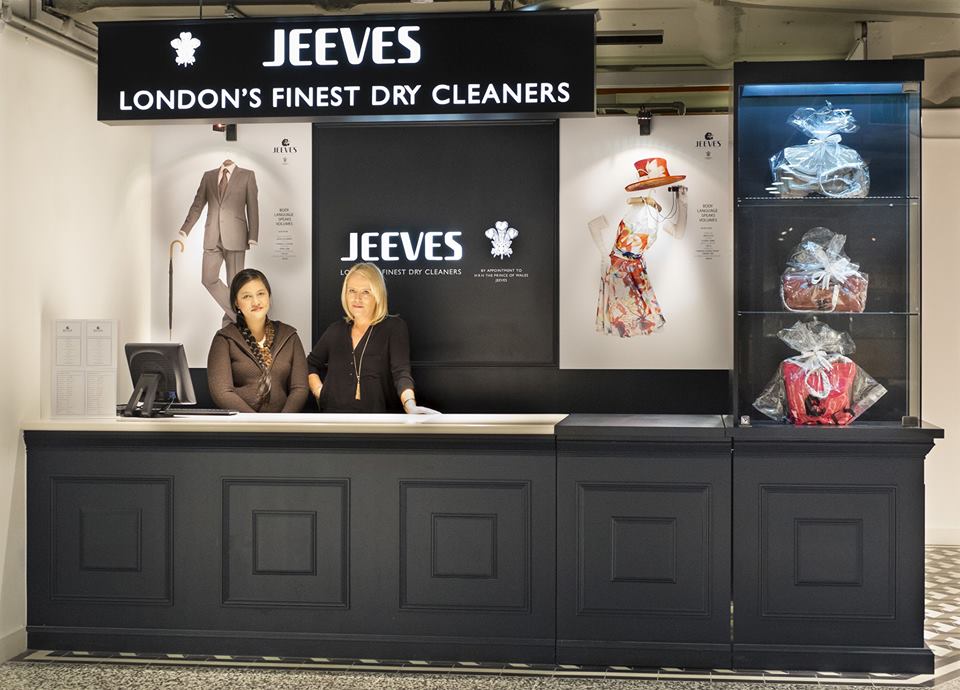 Named after the legendary P.G. Wodehouse character and quintessential "gentleman's personal gentleman", Jeeves was founded in 1969 as a boutique dry cleaners focused on high-quality clothes and fabric care and discreet and attentive service.
Carrying on a most venerable tradition, Jeeves offers gentlemen and ladies an unmatched personal valeting service. Jeeves in Malaysia draws upon the 40 years of experience gained in London catering to royalty, haute couture houses and stylish individuals who value and appreciate their quality garments. Their key employees are trained at the Jeeves facility in London to ensure that they are skilled and knowledgeable about garment cleaning. Jeeves Malaysia also receives regular visits from headquarters management to ensure that quality and standards are upheld.
If quality is your top concern, Jeeves is the dry cleaning company for you. At our centralized processing facility in Kuala Lumpur, Jeeves only employs the most modern technologies. In addition, techniques such as the GreenEarth Silicone Dry Cleaning are used to ensure that your clothes feel softer and more comfortable than ever before. Stains are removed using ultrasonic waves, with more aggressive treatments offered for the most stubborn stains. Aside from normal clothing, Jeeves also offers cleaning services for suede, leather, and even handbags.
Contact Number: 03-7785 3884
Address: Lot UG73A, Level UG, Publika Shopping Gallery, Jalan Dutamas 1, Hartamas 50480 Kuala Lumpur.
Website: http://www.jeevesmalaysia.com/
Washville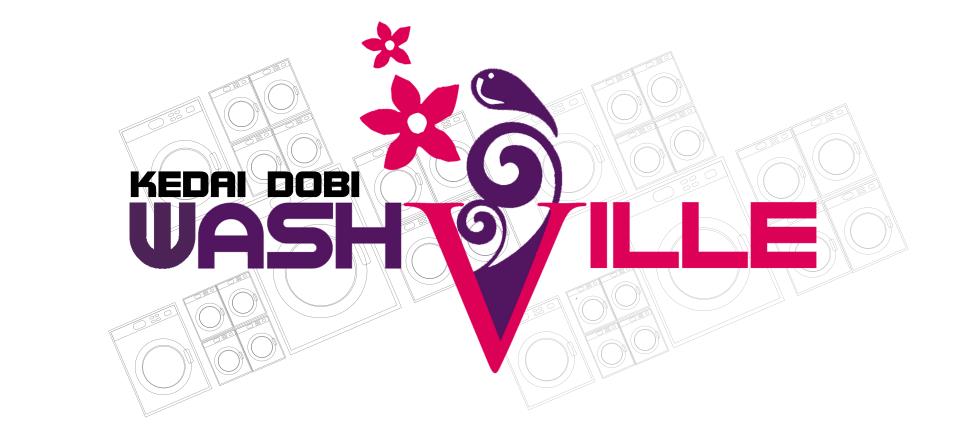 The official laundry for big companies such as NTV7 and 8TV, Washville Laundry are experts when it comes to providing your favorite garments with the care they deserve.
Established in 2011, Washville Laundry offers normal washing, dry and fold, ironing, handwash, and even household item washing. You can even enjoy a 20% discount if you send in 5 or more items to be dry cleaned.
Contact Number: 03-7499 1153
Address: 50-G, Jalan PJU 5/20D, The Strand, Kota Damansara Petaling Jaya, Malaysia 47810
Website: https://washvillelaundry.com/