Top 10 Best House Moving Services in KL and Selangor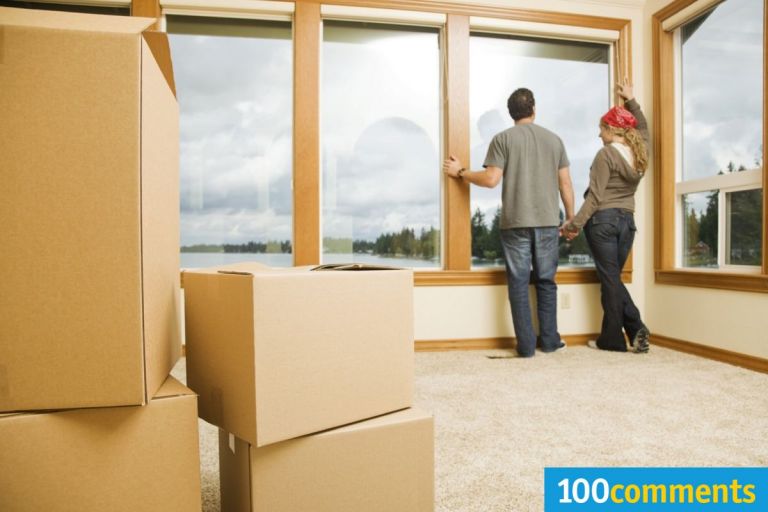 Everyone likes the idea of moving to a bigger and better home, but the actual act of house moving can be surprisingly stressful. You need to have a good grasp of time management, attention to detail, and organization skills in order to ensure that everything goes off smoothly. After all, nobody wants to start unpacking only to realize that they've left something behind at their old place.
Fortunately, there are plenty of house moving services available to make sure that your moving experience goes as smoothly as possible. To help you out, we've put together a list of the top 10 professional house moving services in Malaysia below. These experienced experts are sure to help you save on time, money, and stress during this busy time of your life.
KL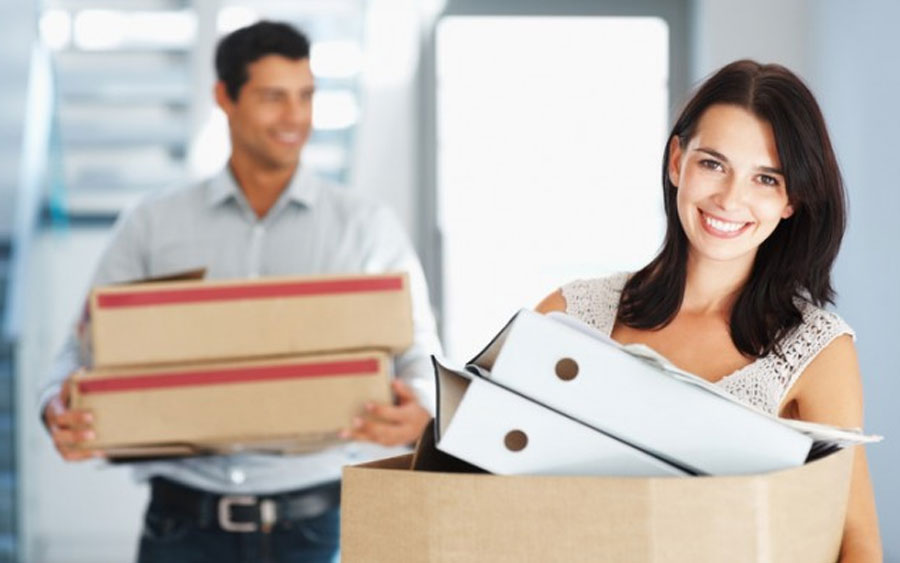 Allied Pickfords
For almost 400 years, Allied Pickfords has been synonymous with high quality home moving. From the packhorses of the early seventeenth century, to the most advanced shipping and transportation methods of today, with over 600 locations in more than 40 countries Allied Pickfords has grown to become one of the largest and most respected providers of moving services, handling over 50,000 international moves every year.
First established in 1989, Allied Pickfords' Malaysia is supported by 31 employees. As part of their commitment to workforce diversity, our Malaysia office employees 7 different nationalities. In addition, they have a corporate commitment to community giving, part of which includes generous contributions to organizations like ABWM, MANZA, IBU, AAM, all Loyal societies.
What people like:
Expertly trained professional packers
Premium quality packing materials supplied
Fast and efficient packers
Saves you valuable time and energy
Competitive prices
Contact Number: 03-6253 6553
Address: No 10, Jalan 3/32A, Batu 6 ½ , Off Jalan Kepong, Kuala Lumpur, Malaysia
Website: https://www.alliedpickfords.com.my/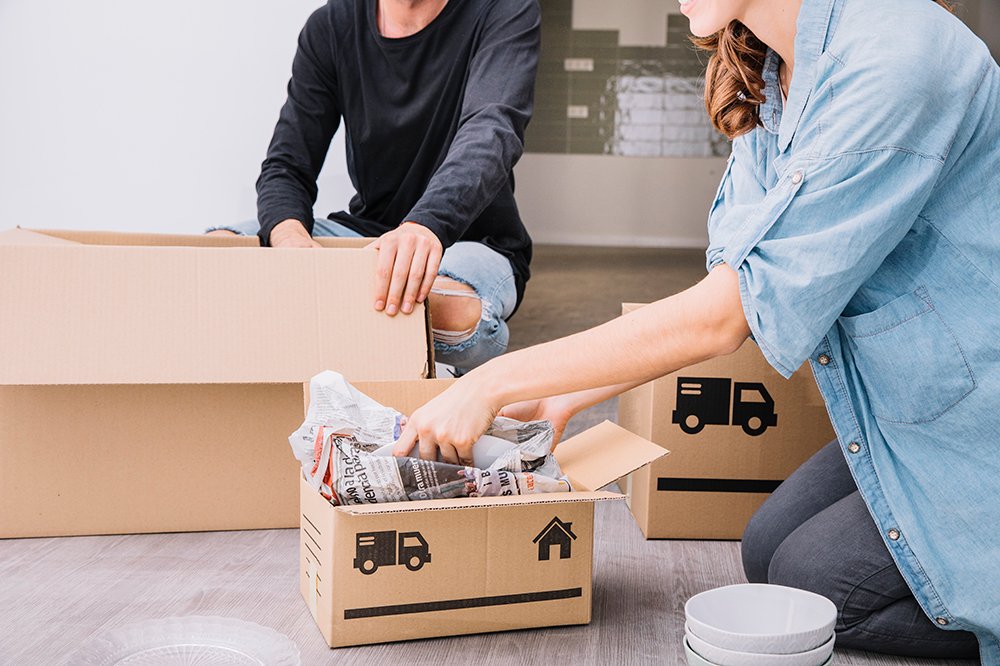 RS Speedy Logistic Services
Does moving into a new house sound like a stressful and heavy task to you? Have no worries because RS Speedy Logistic Services is a team of professional house movers dedicated to providing you with a pleasant smooth moving experience. Whether you are moving to a landed property or high rise condominium, they are trained to provide you with the most reliable and efficient service.
With years of experience in the residential and commercial moving business, RS Speedy Logistic Services have the expertise to move various different types of household items, from delicate fragile valuables to large bulky cabinets. The security and care of your household items are their top priority as they understand that these items in your home are precious to you.
What people like:
Transparent Pricing – We offer accurate and transparent prices for your move. Rates to suit every budget. No surprises and no additional hidden costs.
Preferred Schedule – Select the best time and day for your move at your convenience, even over the weekends or on a Public Holiday.
Trained Movers – Our team of expert movers have undergone background check and are well-trained to handle all moving-related tasks.
FREE Site Survey – We provide the option of a FREE site survey so we can tailor the best moving solution to suit your moving needs.
Contact Number: 013-342-3846
Address: Block E7, Unit 205, Jalan 1A/27A, Wangsamaju Sek 1, 53300 Kuala Lumpur
Website: https://mover2u.com/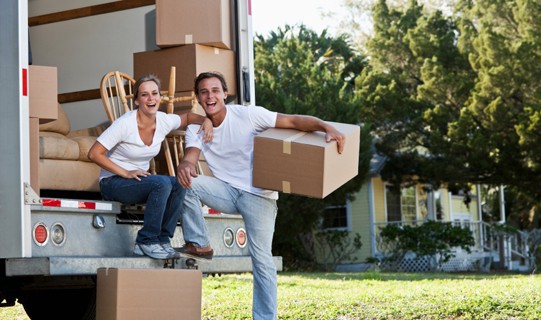 R7 Movers
Moving is made simple with R7 Movers.
A company of professional house and office movers based in Kuala Lumpur, R7 Movers is dedicated to providing a wide range of relocation services both locally and Internationally. They harness their many years of experience and expertise to simplify that moving experience for you.
As one of the pioneers in the professional moving industry in Malaysia, R7 Movers strives to provide value-for-money services with utmost priority given to customer satisfaction. Since their incorporation in 2007, R7 Movers have continuously re-invented the way their business runs to ensure that their clients get the best out of every dollar spent. Their trusted clienteles range from multinational corporate organizations to ever encouraging personal clients such as yourself, meaning that their professional teams have experience with a wide variety of moving situations.
What people like:
Moving Made Simple – We are harnessing our experience and expertise to simplify that moving burden for you
Hassle Free – We make hassle-free moving experience affordable and reachable to all walks of life
Affordable Prices – We are correcting the misconception that comfort comes with a huge price tag
Helping Our Society – We contribute towards socio-economic and well-being of our society and nation at large
Contact Number: +603 7773 1711
Address: 3.02D (East Wing), Menara BRDB Bangsar, 285 Jalan Maarof, Bukit Bandaraya, 59000 Kuala Lumpur, Malaysia
Website: http://r7movers.com.my/
EAZY Mover
A trusted transportation company, Eazy Mover is an efficient and proficient moving company that offers full range of relocation, disposal, packing and transportation services. They provide intelligence and manpower services to ensure entire relocation process is smooth and free of hurdles.
Their many years of experience has given Eazy Mover the confidence to ensure that your relocation is a stress-free, smooth, secure and enjoyable process. Their team is known for their professionalism, meticulous strategy and reliability, doing their best to ensure that every of client's move is a success story.
Eazy Mover's coverage area includes more than 1000 destination in Malaysia (Kuala Lumpur, Selangor, Penang, Melaka, Johor, Perak, Kedah, Kelantan, Pahang, Terengganu and Negeri Sembilan). In addition to their standard services, Eazy Mover also provides extensive services including assemble/dissemble of air-conditional units, cabinet, wardrobe, bed frame and ornaments. No matter how bulky the items are, EAZY Mover has experienced workers who can carry out the task quickly and professionally.
What people like:
Reliability – Transportation Co compatibly performs according to its specifications and responsibilities which is based on its mission.
Safety – Our Company is committed to client satisfaction, reliability and safety! We are responsible for service we provide.
Transparency – We follow transparency methods which allow our clients to rely on our service and provide safe and secure
Contact Number: +6 012 6611049
Address: 2-1-2, JLN 7/40, Taman Pusat Kepong, Kuala Lumpur 52100, Malaysia
Website: https://eazymover2u.com/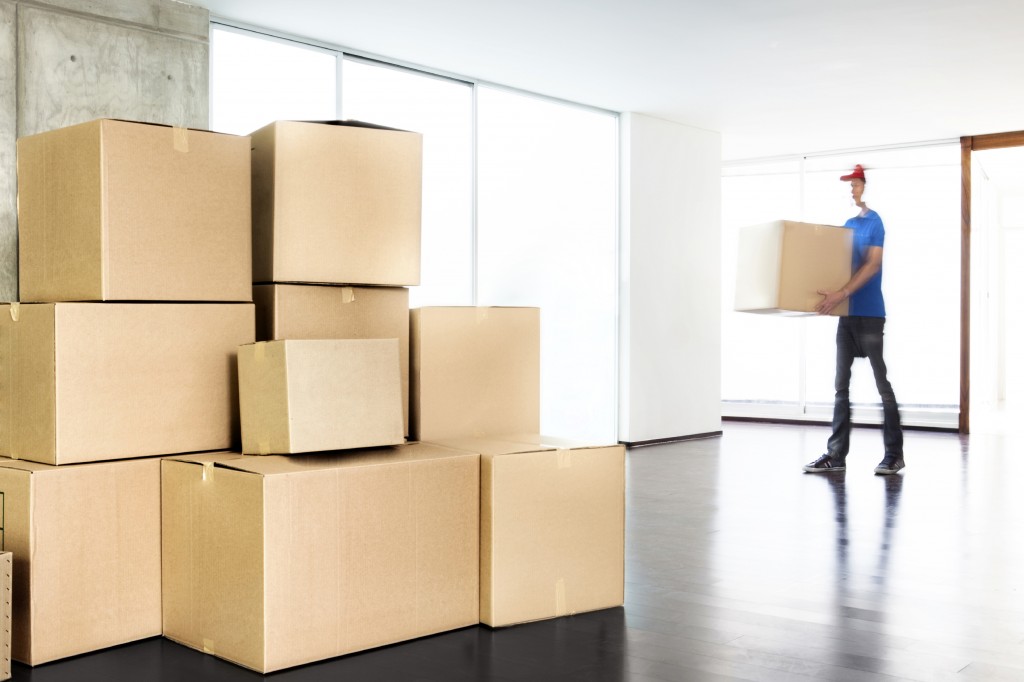 GPS Home Movers
Moving is an important event in your life, and GPS Home Movers will ensure your move will be as smooth and enjoyable as possible. As the biggest independent owner-operated removal group in Malaysia, and with a passion for quality service, GPS Home Movers has the resources and the professionalism to tailor the move to your individual needs.
By hiring GPS Home Movers, you'll find a team that's friendly, approachable, and enthusiastic about exceeding your expectations. Operating since 1991, GPS Home Movers views itself as a people-based business and focuses on delivering quality, cost-effective solutions to each and every one of their clients.
No matter where you're moving from or to, GPS Home Movers will be there to support you at every step.
What people like:
Fast and Efficient
Always Extra Careful
Satisfaction Guaranteed
Anywhere you want
Contact Number: +6017 888 9509
Address: Suite 192-4A Wisma Sri Krishna, Jalan Tun Sambanthan, 50470 Brickfields, Kuala Lumpur.
Website: https://homemovers.com.my/
Mont Kiara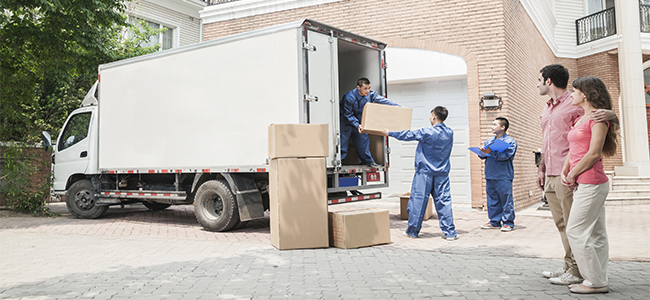 Yes Movers Malaysia
Moving to a new place can become a stressful experience if you don't plan and organize things well and this is why Yes Movers is here to make the process less stressful for you.
From planning, organizing to the actual day of moving, their professional house movers will take care of everything. They are experts in this field and you can rest assured that you're receiving the best quality of services. Yes Movers Malaysia carries a wide range of moving services catered to all kinds of residential and commercial moves.
As a team of professional, experienced, licensed and insured home movers, Yes Movers can assure you that you will only receive the most reasonable house moving price. In fact, their award-winning team includes International movers who have chosen to settle in Malaysia.
Yes Movers Malaysia is definitely the smart choice for all your moving needs, so contact them today to discuss your needs with one of their knowledgeable local movers.
What people like:
Move Consultants – our upfront customer-oriented consultants; we call them our front-liners. All the enquiries and questions in moving procedures are professionally handled by these people. They are well-trained and have a wide experience in moving and logistics procedures. Knowledgeable and were proven very efficient and effective solution-provider by our clients.
Lifters/Movers – these team were consists of strong and physically-fit men in the industry. Physique is their foundation but these men were truly lived by the code of 'TLC' . They carry out your valuables with proper care like it was their own and load/unload them properly to ensure all belongings- fragile or not are transported and delivered in perfect shape.
Expert Packers – we know the hardship our client deals in packing their things especially those items that needs to be cushioned like glasses, vases and other breakable items. We have our expert packers to help you on this meticulous job. Our expert packers were careful and excellent in finding ways to get the job done perfectly. They come prepared and carried out handful of needed supplies and materials needed for packing, so worry-no more.
Truck Load Drivers – shipping and the transportation of your goods and valuables is the most crucial part in moving. But our trusted and experienced truck load drivers will ensure you that all your belongings were safely and properly loaded, placed intact and will be carefully loaded to specific loading vans or trucks of your choice and will be safely driven out to your new address. These men have undergone intensive training making them licensed and fully certified commercial truck load drivers.
Contact Number: 010-402 4247
Address: B-5-8, Plaza Mont Kiara, Jalan Kiara, Wilayah Persekutuan, Mont Kiara, 50480 Kuala Lumpur, Federal Territory of Kuala Lumpur
Website: https://www.movers.com.my/
Crown Movers Malaysia
Having to move from one location to another can be a stressful experience. Crown Movers Malaysia helps take away the hassle out of the moving process and provide you with the best time tested and affordable relocation services.
Crown Movers Malaysia is Professional Movers and Removal Company for Moving House, Office ansd Storage Solutions in Kuala Lumpur and all major cities across the nation. Whether you're planning to move from Penang to Johor or KL to Kuching, Crown Movers Malaysia is ready and waiting to serve.
In addition, you can receive free consultation if you are planning to move anytime soon, saving you from worrying about unnecessary costs and bad planning.
What people like:
We are organized – Our professional movers treat your belongings with the utmost care.
We work nation-wide – We cover moves across the whole of Malaysia and we know all places well.
Extra carefully – Your move is our top priority and we make sure everything goes in its proper place.
Fast and efficient – We get the job done perfectly and efficiently, so you can settle in fast.
Contact Number: 013 669 9508
Address: B-5-8 Plaza Mount Kiara, Mount Kiara, 50480 Kuala Lumpur, Malaysia.
Website: http://crownmovers.com.my/
Puchong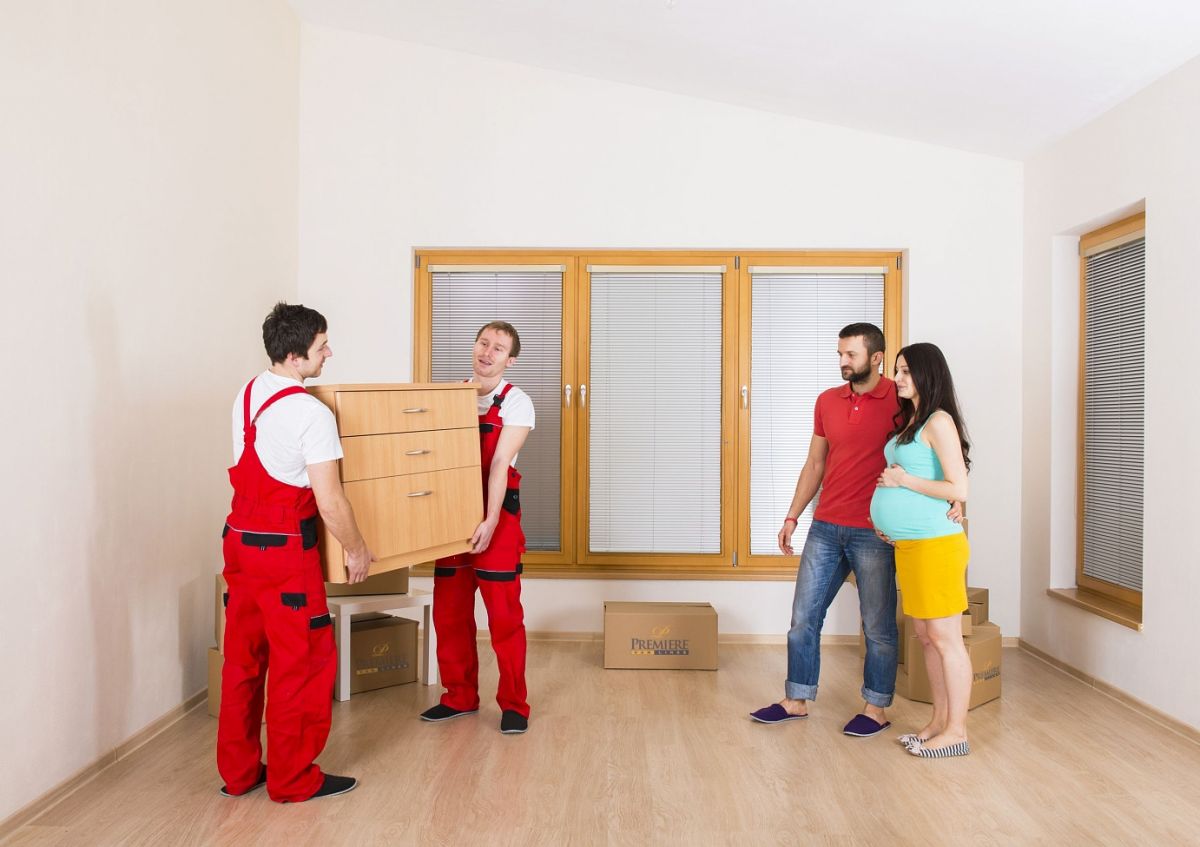 TheLorry
Despite its simple name, TheLorry is a fast and easy lorry rental ("lori sewa"), van and 4×4 booking platform. They provide services such as lorry transport, professional house moving, furniture disposal and office moving.
TheLorry works with reputable and experienced drivers to ensure that your goods will be transported safely and securely to your final destination. They also offer TheLorry Prime – a premium all-in-one moving service for those who prefer to sit back and relax while the movers handle all the hard work.
Try it out now to experience a new and fresh way to book cargo transportation in Malaysia!
What people like:
Extensive Driver Network – With over 4,500 lorries and vans under our network, we are able to match a suitable driver based on your logistics requirements. Save time and get guaranteed drivers when you make a booking 48 hours in advance.
Instant And Guaranteed Quotation – With TheLorry, you can get instant quotation in under 30 seconds! Rest assured, the price that you see on our platform is the price that you will pay. Extra charges only applicable if a second trip is needed.
Safety And Security – We are obsessed with ensuring your goods are delivered safely and securely. Our drivers go through a thorough background check to ensure they have proper licenses and expertise to handle your goods, professionally.
Super Friendly Customer Service – At TheLorry, we will do our best to provide a professional, trusted and reliable service to all our customers. Our "Customers First" policy means we will accommodate to any requests and resolve any issues you may have.
Contact Number: +6016-2992189
Address: 12, Jalan MJ 14, Taman Industri Meranti Jaya, 47120 Puchong, Selangor
Website: https://thelorry.com/
Shah Alam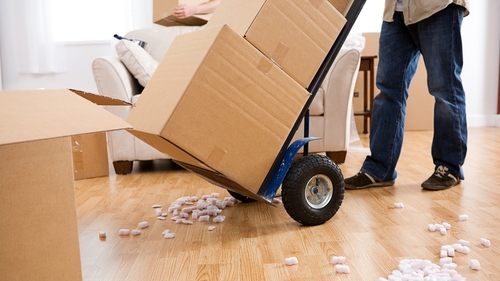 AK Movers
Welcome to AKMOVERS – Your preferred one-stop professional packing and moving company for homes and offices.
AKMOVERS is based on Shah Alam and operates in KL and Selangor region. They specialized in high quality packing and moving services. AKMOVERS caters to a variety of customer needs by offering different packages such as Partial Service Movers, Full Service Movers, Platinum Service Movers, House Cleaning, Air conditioning dismantle & installation, and other related services.
No matter the job, you can rest assured that AKMOVERS will be there from start to finish.
What people like:
7 years of experience – AKMOVERS are here to help you make your move efficient and stress-free. We have many years of experience as movers Malaysia and movers international.
30 qualified team & staff – AKMOVERS is committed to making your next moving experience a great one! With a professional, affordable moving service, with great customer service, our friendly movers Malaysia crew can help you move with ease.
5042 houses moved – AKMOVERS been choose by Malaysian as trusted movers malaysia to relocated more than hundreds house including Malaysia's celebrity house.
7497 happy clients – AKMOVERS has more than hundreds existing customers which love our services & made us their Number # 1 movers Malaysia.
Contact Number: 019-5181744
Address: 26B, Jalan Kristal J7/J, 40000 Shah Alam, Selangor.
Website: https://www.myakmovers.com/
Subang Jaya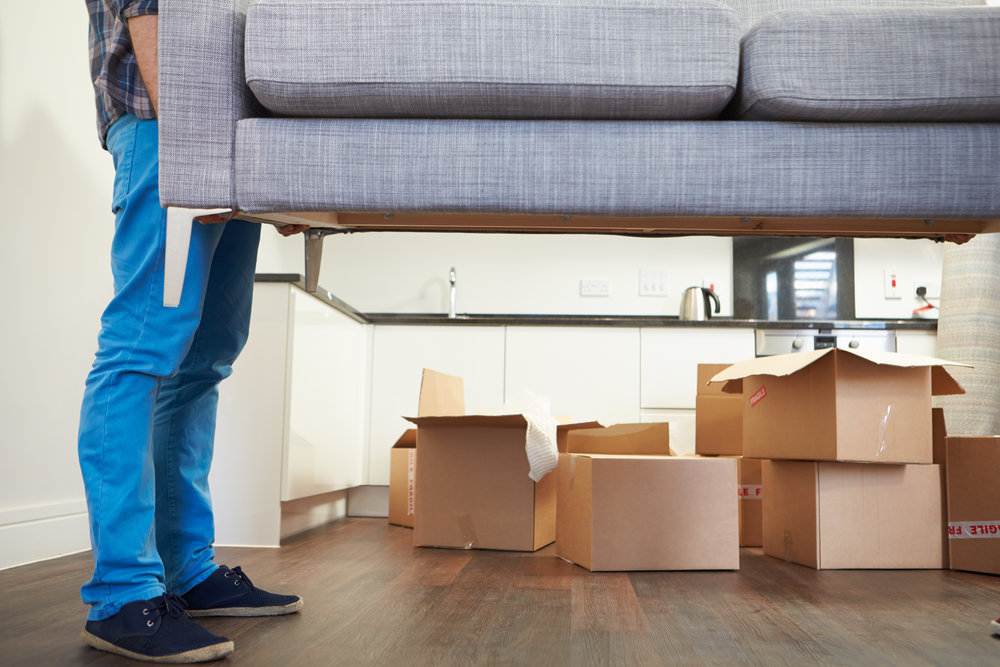 Happy Movers
Welcome To Happy Movers, Your Professional Movers that provide Happy Moving Experience to you .
Started in 1998, Happy Movers is a local and independent Moving Company in Klang Valley that's dedicated to ensuring that your moving experience is as smooth and enjoyable as possible. Their well-trained and professional crew has the experience, the equipment, and the knowledge to move anything and everything from the smallest items to the bulkiest of furniture.
What people like:
Enjoyable Moving Experience – Our friendly, professional, and highly motivated team members are dedicated to ensuring that your moving experience is as smooth as possible
Hand Picked Staff – We know each and every individual working under us. Our employees undergo background checks and drug screenings to make sure that they're all of the finest quality
Peace of Mind – We understand that what we do is more than just get your belongings from Point A to Point B. Our true value comes from making sure that your belongings always arrive at their destination safe and sound and on time
Contact Number: +603 8020 6389
Address: P-03-07 Impian Meridian, Jalan Subang 1, USJ 1, 47600 Subang Jaya Selangor.
Website: http://www.happymovers.com.my/template.asp?menuid=2