Top 10 Best Fruit Juices to Quench Your Thirst
The next time you feel thirsty, don't reach for a can of coke. Soft drinks like Coca-Cola are packed with sugar and other artificial chemicals which are bad for your health. Instead, why not try a fruit juice? They're tasty, refreshing, and full of nutrients to help keep your body going. If you don't have time to make your own juices at home, have a look at the top 10 best fruit juices listed below.
NESTLÉ BLISS® Yogurt Drink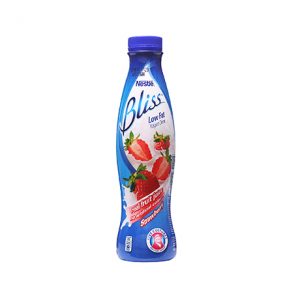 NESTLÉ BLISS® is the number one yogurt drink brand in Malaysia, loved by consumers for its digestive health properties and great taste. NESTLÉ BLISS® Yogurt Drinks are made with real fruit juice with no artificial colouring and live cultures to give consumers the pleasure of taste and nutrition while helping to smooth out your system.
Live Cultures (Lactobacillus acidophilus, Bifidobacterium lactis & Streptococcus Thermophillus) are good bacteria that help maintain a good intestinal environment and subsequently improve digestion and absorption of vital nutrients from foods.
NESTLÉ BLISS® comes in a variety of flavors, including Strawberry, Mango, Mixed Berries, and Tropical & Mixed Fruits.
Marigold Peel Fresh (Orange)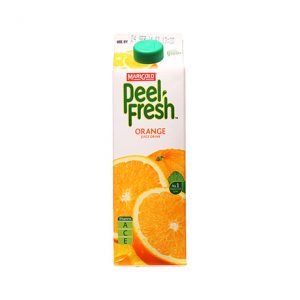 MARIGOLD PEEL FRESH is a long-standing home-grown brand which has been delighting Malaysians of all ages for over 30 years. Packed with the juicy goodness of Vitamins A, C and E, MARIGOLD PEEL FRESH refreshes and provides a quick boost of nutrition to Malaysians every day.
Truly the nation's drink of choice, MARIGOLD PEEL FRESH is Malaysia's No. 1 Pasteurised Fruit Juice and has won the Reader's Digest Trusted Brand Award in the Beverage – Non-Alcoholic category for 11 years in a row & also garnered second Platinum award in 2017.
There's a MARIGOLD PEEL FRESH juice available for every lifestyle. While the classic MARIGOLD PEEL FRESH remains a quintessential choice amongst discerning juice lovers, the more health conscious may prefer to enjoy MARIGOLD PEEL FRESH No Sugar Added, which features the same great fruity taste but without any added sugar.
Tropicana Twister Fruit Pulp (Orange)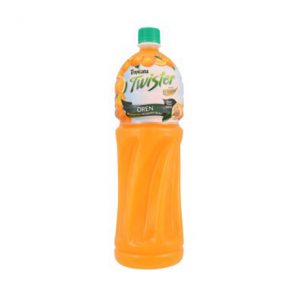 Tropicana Twister is a range of refreshing and delicious fruit drinks. All of our fruit juices are made with real fruit juice that comes close to the real fruit experience, offering all the refreshing and revitalising goodness of real fruits. Every bottle is bursting with great taste, real pulp/ fruit bits and added vitamins for your enjoyment . Over the years, our expertise in offering you the best fruit juice experience has successfully established Tropicana as The World's No.1 Juice Brand.
Our flagship product, Tropicana Twister Orange Juicy Burst, has real orange sacs that you can see and bite, giving you 3x more juice than the current orange juice. It's a whole new orange juice experience that is even closer to having the actual fruit, with the sensation of little juice-filled orange sacs bursting with each mouthful.
Enjoy the revitalising goodness of real fruit juice with Tropicana Twister!
Sunkist Juice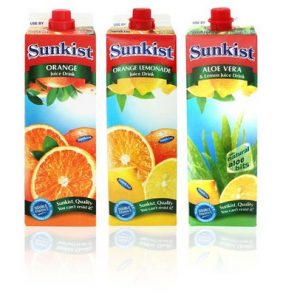 Sunkist Juice, the expert in orange-based juices, captures the goodness of Sunkist Oranges in one pack. Only the best Sunkist oranges go into making Sunkist Juice so you're guaranteed a fresh drink bursting with healthy, wholesome qualities.
Sunkist juices are high in vitamins available in Orange, Apple, Orange + Lemon,Orange 100% and Orange NFC. They are high in Vitamin C, rich in fibre and a healthier alternative to carbonated, alcoholic or caffeinated beverages. Sunkist juices are also available in trendy single serve handy packs.
F&N FRUIT TREE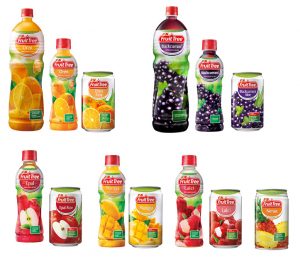 F&N Fruit Tree juice drink is packed with wholesome natural goodness of fruits. The deliciously refreshing F&N Fruit Tree bottle juice drink is made from real fruit juice with juicy fresh orange pulp and is packed with vitamins A, C and E. These vitamins and anti-oxidant properties are truly beneficial for one's health and body, keeping you nourished with natural vitamins and minerals. F&N Fruit Tree Bottle juice drink offers orange, blackcurrant, apple, lychee and mango flavours.
F&N Fruit tree also has a can range to offer; made with real fruit juice and contains surprising bits of nata de coco and crunchy aloe vera. Available in 6 flavours – lychee NDCC, mango NDCC, orange aloe, apple aloe, blackcurrant aloe and pineapple.
Minute Maid® Pulp Free Orange Juice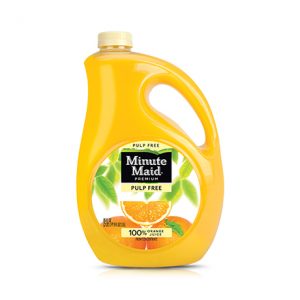 Prefer a pulp-less glass of orange juice? Minute Maid Pulp Free Orange Juice has you covered. You get a smooth, great-tasting, 100% orange juice, minus the orange bits.
Minute Maid orange juices and orange juice blends start with the goodness of perfectly ripe, fresh oranges for delicious taste, and they're a good source of Vitamin C, Folate and Potassium. That way you can always feel good about what's in your glass, down to every last delicious drop.
Pokka Banana Milk Drink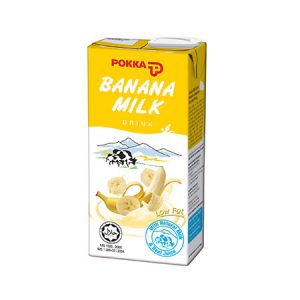 What's yellow on the outside and deliciously white on the inside? The banana! POKKA Banana Milk combines that unforgettable flavor of banana with the smooth tender profile of milk, creating a drink with freshly rounded taste. It's creamy, delicious and energizing, just the right fit for banana lovers out there.
Smoothly blended for a silky taste, Pokka Banana Milk contains real natural milk source of European origin mixed  with real banana fruits to create a drink that's both healthy and delicious. Also coming in Melon Milk, Mango Milk, and Cookies and Cream Milk, Pokka Milk drinks are free from preservatives and remain perfect for the whole family.
Minute Maid® Cranberry Apple Raspberry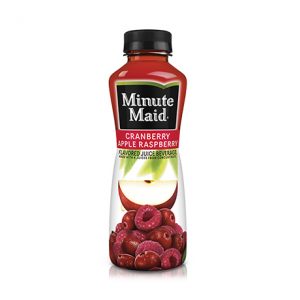 Made with real fruit juice, Minute Maid Cranberry Apple Raspberry gives you the refreshing tartness of cranberries blended with the sweetness of apples, raspberries and pears. The perfect way to start your day, Minute Maid Cranberry Apple Raspberry lets you enjoy a circus of delicious flavor made from fresh, natural fruits. A blend of pear, cranberry, apple and raspberry juices from concentrate and other ingredients.
Hung Fook Tong American Ginseng With Honey Drink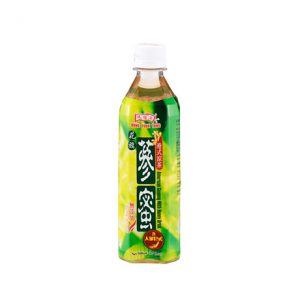 Making use of traditional ingredients, the Hung Fook Tong American Ginseng with Honey drink packs a stimulating energy boost as it quenches thirst and strengthens the immune system.
Used in many herbal medicines and brews, American Ginseng contains a variety of amino acids and vitamins which help re-energize and keep you focused on your work.
This drink helps to clear body heat, moisten your throat, and contains oxygen-boosting saponin that fights off fatigue.
MARIGOLD UHT 100% Juice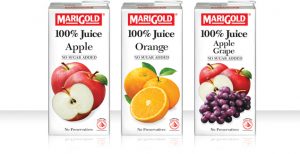 A fun juice box brimming with refreshing fruitiness.
Enjoy the delicious thirst-quenching fruity goodness of MARIGOLD UHT 100% Juice Drinks. It's enriched with Vitamin C and contains absolutely NO PRESERVATIVES. Treat yourself to this amazing fruity delight by grabbing a pack of refreshing goodness today. No matter the flavour, each gulp of MARIGOLD UHT Fruit Drink will leave you wanting more.