Top 10 Best Flower Delivery Services in KL and Selangor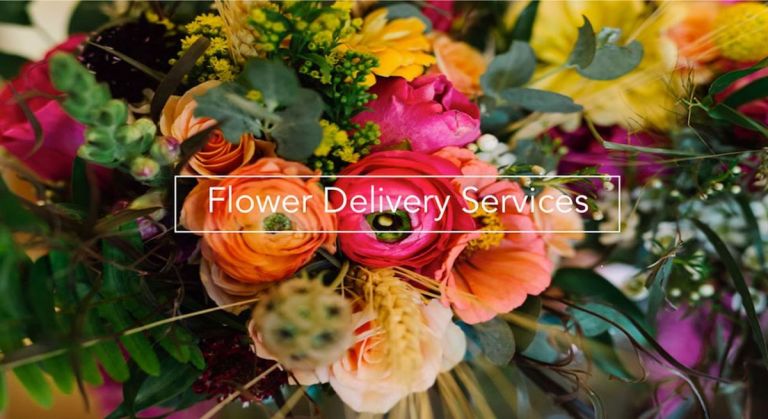 Whether you're planning decorations for a fancy party or setting up a surprise dinner for someone you love, flowers are a great way to add beauty and elegance to any occasion. Flowers can also be used to convey a deep meaning and send a message to the recipient. Whether you want to say Happy Birthday, I Love You, Happy Anniversary, I'm Sorry, or even just I'm Thinking of You, arranging a flower delivery from a reliable florist can send your loved ones a message that they won't forget.
No matter the reason or season, flowers never really go out of style. Which is why we've put together a list of some of the best florists and flower delivery services in KL and Selangor so that you can find the perfect design to fit your floral needs and express the message in your heart.
Kuala Lumpur
Ferns N Petals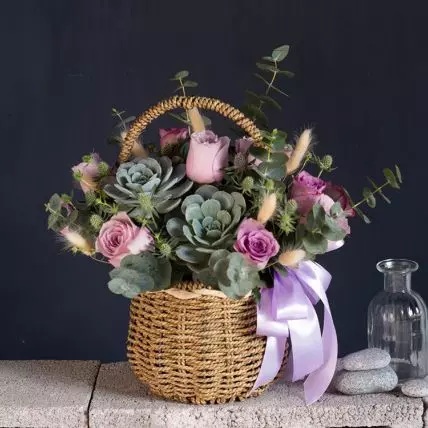 Ferns N Petals is an online flower and gift shop in Malaysia that offers a gorgeous variety of blooms delivered across Malaysia. Founded in Delhi in 1994, the global brand today boasts 300+ outlets in 93 cities in India and delivers across 70+ countries worldwide. The company has expanded their business to other South Asian and Middle East countries such as Malaysia, Singapore, UAE, Qatar and Saudi Arabia to name a few. Whether you are looking for a floral gift to send to your loved ones or you are looking for the perfect way to say "I am sorry", Ferns N Petals has everything you need. They are the go-to website for all your floral needs with their attractive prices and a vast variety of highly personalised arrangements.
What people like:
Flowers & gifts for all occasions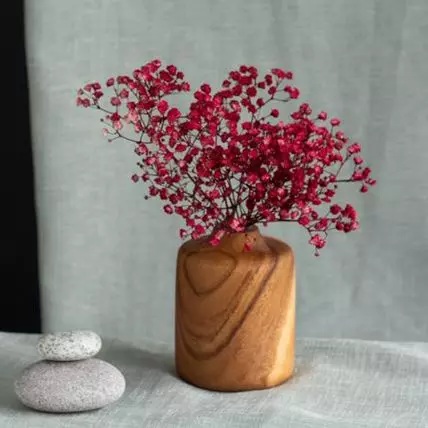 Now you can order flowers and gifts that are perfect for every occasion with a single click. You can choose the delivery time slot that suits your recipient's convenience. With their wide selection of premium flowers, cakes, and other gifts, they make it easy to find the perfect way to brighten someone's day. Simply select a delivery time slot that suits your recipient's convenience, and they will take care of the rest!
Global presence, extensive experience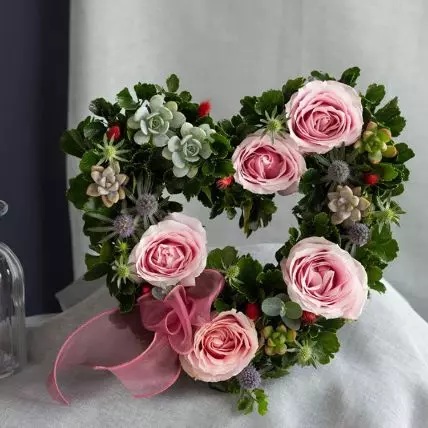 With close to three decades of expertise in floral and gift delivery worldwide, Ferns N Petals has your every gifting need covered. Their professional florists have years of experience, so expect nothing less than the best when it comes to bespoke floral arrangements that will inspire you and your recipient. At Ferns N Petals, they know what it means to give and receive that special bouquet.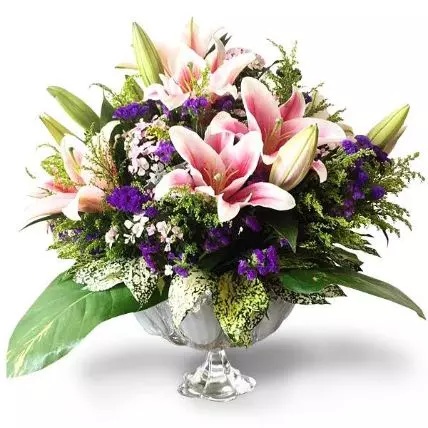 If you're running late and you haven't gotten your loved one a birthday gift yet, you can always rely on Ferns N Petals' same-day delivery floral and gift range! It really comes in handy as you don't have to worry about forgetting and making sure someone special doesn't go without a gift. Get your favourite flowers arranged in a stunning bouquet with a design of your choice and have it delivered to your friends and family anywhere in Malaysia in a few hours. Sending a bouquet has never been easier!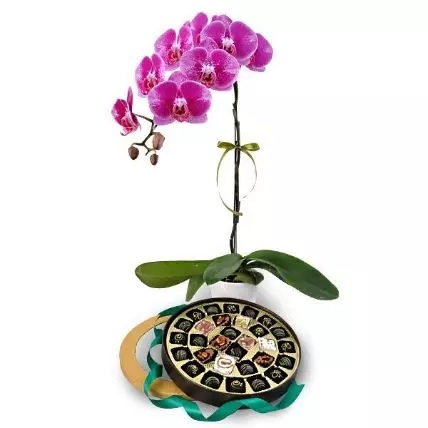 Ferns N Petals has so many ways to show you care. They have a wide range of combo gifts to choose from, including flowers for anniversaries, chocolates for birthdays, and perfumes for your best friend or your mum on her birthday and more! From gorgeous red roses in a dramatic big vase to something simple but just as loving – purple orchids in a white pot which exude elegance, you can show your thoughtfulness on any budget. Surprise your loved ones with gifts that let them know that they're on your mind. Go ahead, send a gift to your loved ones!
Contact Number: +60 392121588
Website: https://my.fnp.com/
Kuala Lumpur Florist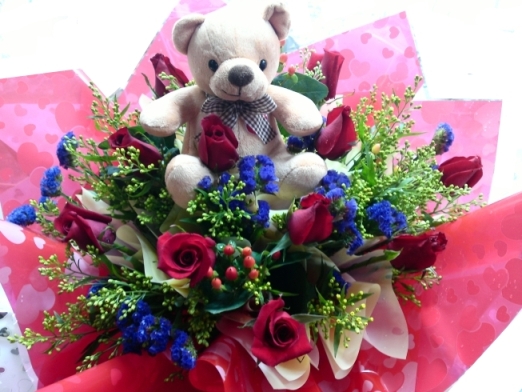 Kuala Lumpur KL florist is one of the best online fresh flowers delivery provider in Malaysia in terms of the price and services. We are committed and are always ready to provide fresh flowers at very special prices. With direct support and commitment from local florists and fresh flower suppliers, we are capable of delivering flowers around KL, Petaling Jaya and Selangor in fresh condition within a short time. We provide simple online florist portal selling fresh flowers that is easy to navigate and simple to shop. We also offer our customers hassle free online purchase with secure online transactions through Paypal.
What people like:
Best Prices – Kuala Lumpur florist provides the best price for fresh flowers bouquets selling online. Customers can compare the price with other online flowers shops in KL and Petaling Jaya PJ and we are assure that customers will come back here to shop.
Fresh Flowers – Our florist shop is located at the center of fresh flowers distribution near to Petaling Street, in the heart of Kuala Lumpur. This is the place where they distribute fresh flowers from Cameron Highland to throughout Peninsular Malaysia. Therefore our customers will only get fresh flowers every time they make their order.
Simple and Easy Payment Methods – Our online florist site is simple, easy to navigate, and we have the best payment method through Paypal. It is the most secure payment gateway and many customers like it because of the Buyer Protection policy provided by paypal.
Contact Number: 011-3069 4263
Address: Lot C26 Merdeka Square, Dataran Underground (1.37 mi), Kuala Lumpur, Malaysia 50000
Website: http://www.floristhut.com/
BloomThis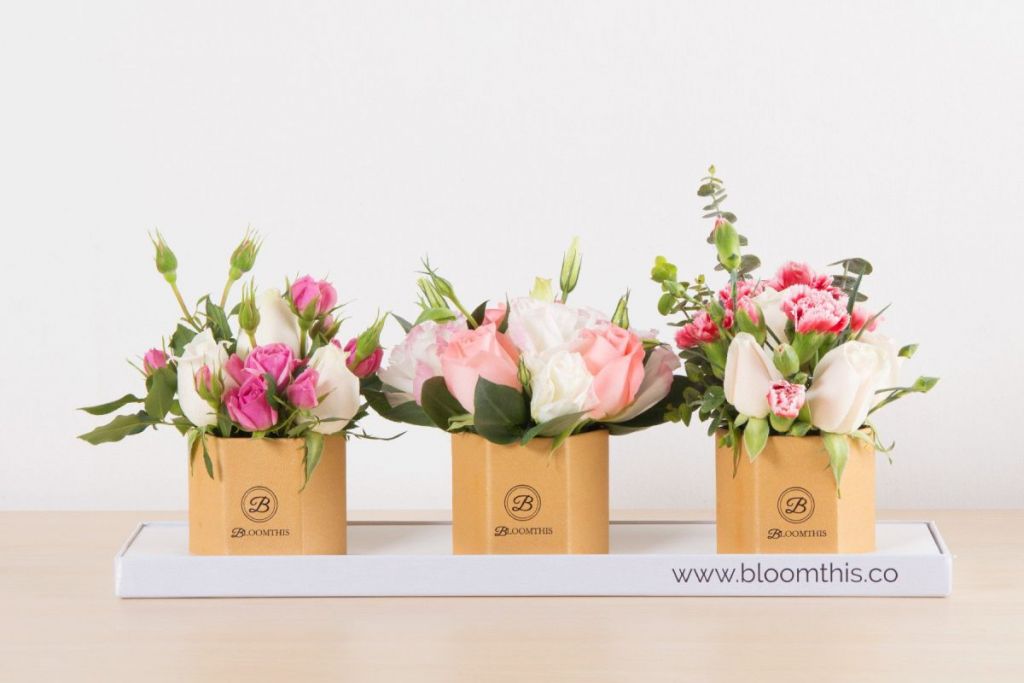 Malaysia's most stylish online florist, BloomThis, is all about creating moments of happiness. A gorgeously arranged bunch on a table immediately brightens the entire place; the smell of a blossoming flower brightens of our day; a handcrafted bouquet lifts our spirits.
All our flowers are cut with care and packed by hand in premium wraps and bespoke luxury gift boxes. At the forefront of floral design, our floral stylists create exciting and elegant arrangements that are not only beautiful but long-lasting.
We have free same-day delivery services across the Klang Valley, Penang and Singapore. With a customer rating of 4.6/5 and over 30,000 flowers delivered, create your next moment with BloomThis.
What people like:
Designer Flowers – handcrafted fresh by our master florist every day
Free Shipping
Same Day Delivery
Secure Checkout
Contact Number: 1-700-81-5780
Address: A-G-02, Glomac Damansara, Jalan Damansara, 60000 Kuala Lumpur.
Website: https://bloomthis.co/
Flower Chimp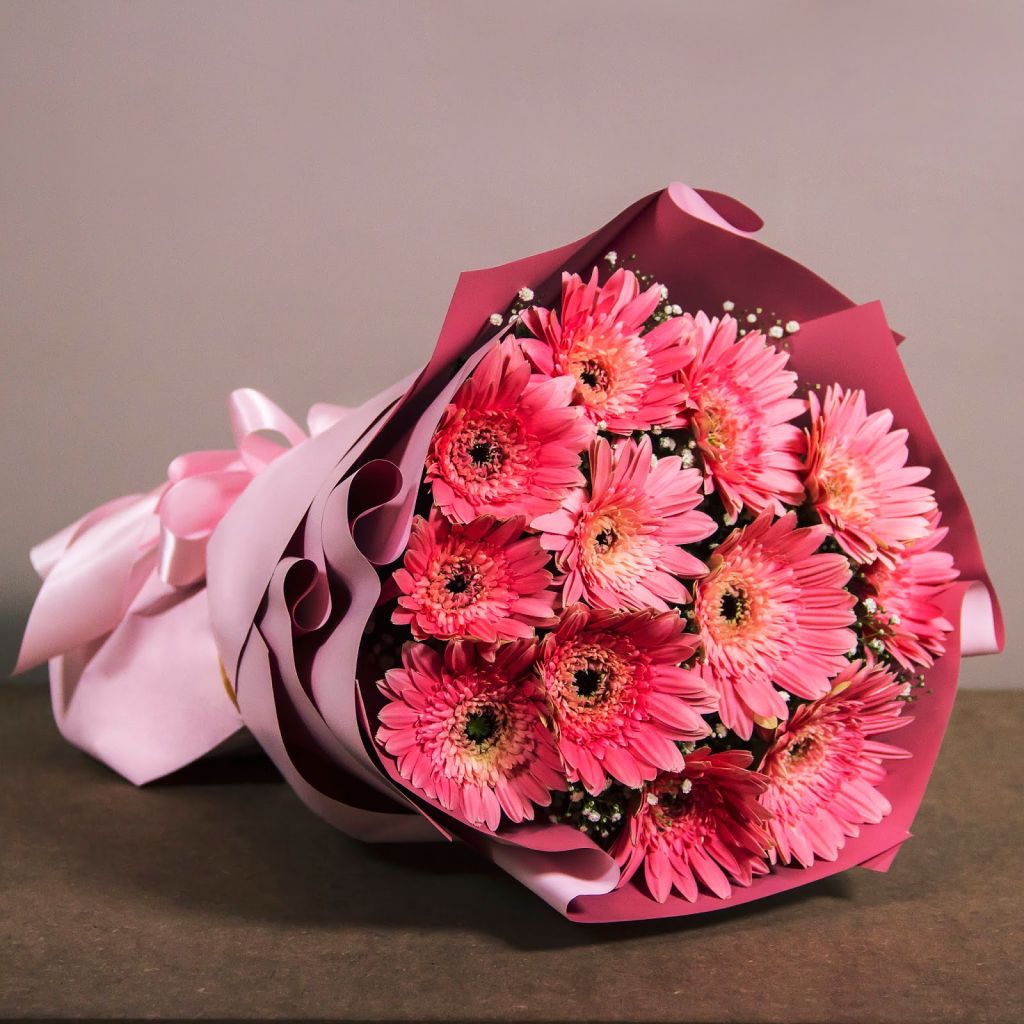 The name Flower Chimp is synonymous with the language and sentiments that only flowers can express. Florist shops collaborating with Flower Chimp are known for their dedication and goodwill. Flower Chimp is not only the online flower brand – but it strives to be the most sophisticated one with the greatest value delivered with every single order.
One of the greatest ways to express a personal feeling is to say it with flowers.
It is almost a hundred years ago that this expression and personal notice left the sender and their florist in burdensome situations because of various transportation difficulties. Nowadays, Flower Chimp can overcome these difficulties by empowering selected florists across Malaysia to cover the entire nation with its flower bouquets.
For several years, we are based in the Mont Kiara, Kuala Lumpur, but our orders are placed from people across the world to be delivered to their loved ones in Malaysia. Our integrity is supported by the "Flower Chimp Guarantee" which guarantees the unique freshness, superior flower quality and competitive value of every single order.
What people like:
Online Florist in Malaysia – Flower Chimp is the Expert in nationwide Flower Delivery in Malaysia. We fulfill your flower bouquet orders across the whole country to cities such as KL, PJ & Penang and even Melaka. Same Day flower delivery is available for orders placed before 1:00pm and there is no shipping fee on all product in our flower shop. You can even select the time slot which is best suited for your recipient to receive the flowers. Quality is guaranteed through our local florists with decades of experience.
Top Rated Flower Delivery Across the Country – We carry bouquets and arrangements for all occasions such as birthdays, anniversaries, romantic events, valentines day, mother's day, CNY, Christmas and many more. We also carry the widest assortment in terms of flower types available in Malaysia. Shop Roses, Orchids, Lilies, Carnations, Tulips, flower bouquets and many more. On top of that we also provide a wide range of funeral flowers If you have a special arrangement in mind do not hesitate to contact us and our florist will do her best to cater to your wish. All our flowers are sourced from top rated local florists and stay fresh for at least 7 days.
Free Delivery on All Orders – Place your order online through our website. It takes online minutes until we process you order and your flower delivery will be on it's way to the lucky recipient. Just select your favorite arrangement, put it in the shopping cart, key in the address, pay and it will be delivered for FREE.
Contact Number: 03-6411 7235
Address: Solaris Dutamas, Kuala Lumpur, Federal Territory of Kuala Lumpur
Website: https://www.flowerchimp.com/
50gram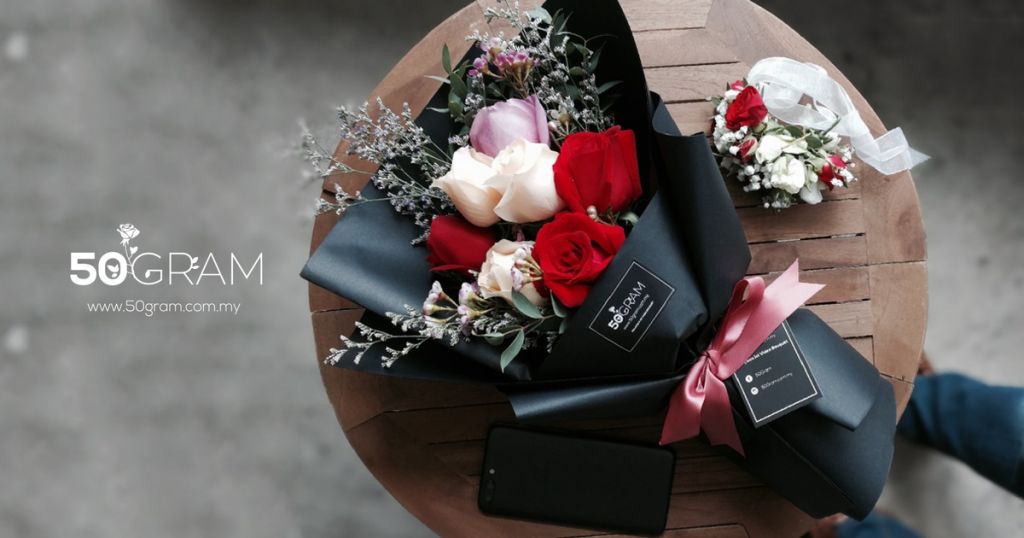 50Gram – the first online florist shop that offers complementary video messages on behalf of you.
At 50Gram Florist, our mission is to delivery flower bouquets on behalf of you to your loved ones, whether for men or for women, on every flower gifting occasions available such as Valentine's day, Birthday, Mother's Day, Christmas, Anniversaries, Graduation and other amazing surprises that you had planned for them.
During these occasions, we design special flower bouquets specifically for each and every one of them, creating a sense of uniqueness while keeping the flowers at an affordable price. In order to create better moments for every wedding and marriage occasions, we had launched premium wedding bouquets too! We deliver fresh flower bouquets to areas in Kuala Lumpur, Petaling Jaya as well as Penang, whether on the same day or for other days through pre-ordering.
What people like:
Malaysia's First – Malaysia's First Video Bouquet, We brought new invention in to the industry . The first one who bring interactive experience. Our Bouquet comes together with a video , retrievable by scanning the QR code generated by us.
Fastest Growing – Swiftly, we've reached 100 thousand devotees and we are still growing rapidly, outperforming the other online florists. We will continue to evolve with innovatory to stay fast growing.
Trusted by Many Brands – Throughout the years, we have been highly collaborative with over 60 brands to bring great values to our customers. As of now, 50gram holds the highest number of collaboration nationwide.
Contact Number: 018 – 2618 219
Address: 18-03A & 18-06, Menara K1, Lorong 3/137C, Bedford Business Park, Old Klang Road, 58200 Kuala Lumpur, Malaysia.
Website: https://50gram.com.my/
Pure Seed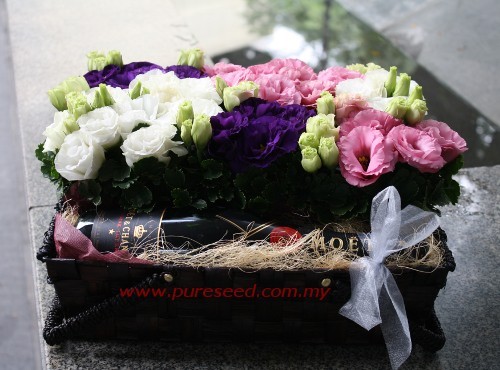 Pure Seed opened its doors and creates its first floral background since 1998. Since then, we have become one of the leading online florists in the country, creating floral works of art that have touched the lives os people across the nation and been a part of momentous occasions over the years.
Our floral designers are inspired by nature, events and our very own clients, making each creation distinct and meaningful. Their professional expertise and artistic sensitivity has time and again resulted in breathtakingly beautiful creations. We continue to explore and evolve, to provide fresh, creative designs and memorable customer experiences for our discerning clients.
What people like:
Pure Seed Gift Voucher
Pure Reward Loyalty Points
Same Day Delivery
Get Rewarded for New Sign Ups
Dedicated Customer Service
Contact Number: +603 2026 2328
Address: Suite 3.2, Level 3, Menara IMC, No 8, Jalan Sultan Ismail, 50250,Kuala Lumpur. (Letter Box 11)
Website: https://www.pureseed.com.my/
Petaling Jaya
Happy Bunch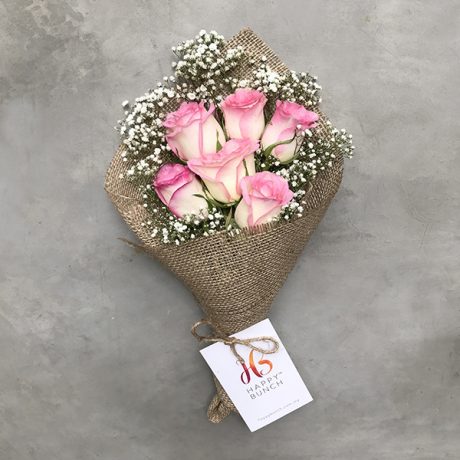 Happy Bunch is all about sharing happiness for any reason, or for no reason at all. We make it simple for you to send fresh flowers to people who matter (or yourself!) – for moments big or small – when words alone can't say enough.
Our fuss-free bunches are designed to bring out the natural beauty of flowers and foliage. They are wrapped in eco-friendly burlap with no tacky add-ons. There is one new arrangement every day at one price which you can easily view and order online. A few clicks are all it takes, and yes, we do offer free delivery. All of which keeps it simple, affordable and convenient for you.
What people like:
AFFORDABLE – From just RM43, sending flowers has never been more affordable and effortless
ONE DAILY BUNCH – Be surprised with a new arrangement every day, for any occasion or just-because!
FREE DELIVERY – Enjoy free deliveries to selected areas in Klang Valley on the same day
Contact Number: N/A
Address: L-G-07 & L-01-07, NZX Commercial Centre, Jalan PJU 1A/41B, Ara Jaya, 47301 PJ, Selangor
Website: https://www.happybunch.com.my/
Bloom2U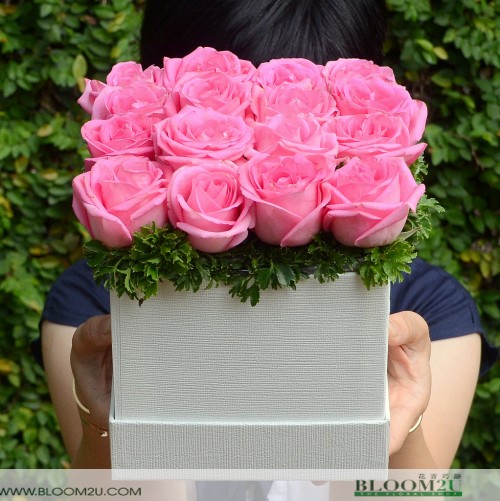 BLOOM2U FLORAL SDN BHD is a Malaysia established company. We have 4 outlets currently located at Empire Shopping Gallery (Subang Jaya), Damansara Uptown 3 (Damansara Utama) and Dataran Prima (Petaling Jaya). We offer variety of products from fresh flowers, crunchy ideas for events decoration, live artificial flowers to unique home deco items. We specialize in IDEAS to make your life beautiful. We love it when you challenge our creativity.
Besides Bloom2u.com, we have also created "the gathering place" where you can blog your ideas with us. Please swarm us with your beautiful photos. The scope covers anything within lifestyle creativity. We do believe creativity is meant to be shared and appreciate together. For a start, we are posting our projects there. Please feel free to comment and feedback. We are also active in Facebook and Twitter to discuss and interact with our friends. (We called our customers our friends. It's a relationship.)
What people like:
B uild Strong and Truthful Relationships – We always think win-win. We build strong and truthful relationships with our stakeholders.
L eading The Way – We live outside the box. We strive to lead by thinking differently and proactively.
O bjectives Focused – We begin with the end in mind. We set clear objective to achieve greatness.
O rganize With Priority – We will not hesitate to drop things that are not our priorities. We organize ourselves by putting first things first.
M oving Forward – We continuously sharpen our saw. We always move forward.
2 Heads Are Better Than One – We combine the strengths of people through positive teamwork. We value synergism and believe 2 heads are better than one.
U nderstanding Others – We actively listen to and appreciate each others. We seek first to understand then to be understood.
Contact Number: +603-7887-6262
Address: 33-1, Jalan PJU 1/41, Dataran Prima, 47301 Petaling Jaya, Selangor.
Website: https://www.bloom2u.com/
Bangsar
FarEastFlora.com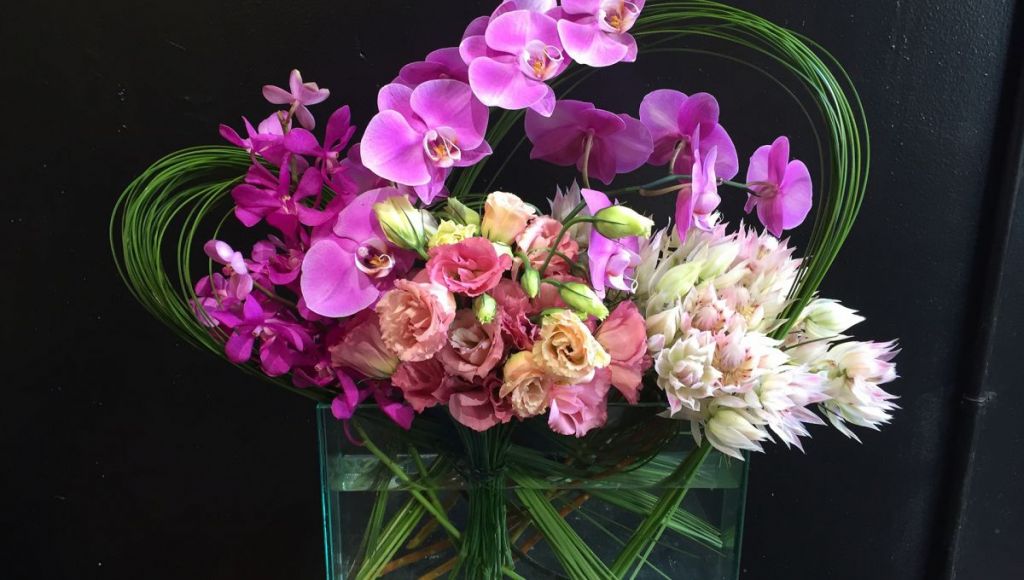 FarEastFlora.com is a local florist that provides same day flower and gift delivery services in Malaysia. Be spoiled for choice with over 1,000 flower and gift options that are available all day, every day. With our hassle-free return guarantee, reliable and affordable same day flower delivery within Kuala Lumpur, shopping with us is easy!
At FarEastFlora.com, we strongly believe that our flowers and gifts add a touch of finesse to any occasion or celebration. So whether its birthday flowers, congratulation flowers, or customized wedding flowers, we have them all.
What people like:
Number 1 Online Florist in Malaysia – As best flower delivery Malaysia, Be spoiled for choice with our wide range of over 1,000 flowers and hamper options available on our website. And if you can't find something you fancy, our friendly customer service team is just a call or email away to assist you with customization.
Our Flower and Gift Delivery Promises – With our reliable same day delivery service, urgent deliveries for an anniversary or birthday that you've just remembered, will no longer pose as a problem! We deliver to Klang Valley and Other states which includes Penang, Perak, Johor, Melaka, Serawak, Sabah and more. we'd always get your surprise delivered – Sundays and Public Holidays too!
Only The Freshest Flowers – FarEastFlora.com has been Malaysia's leading online florist and that's because Malaysians trust us to deliver quality flowers and beautiful gifts. To ensure that you and your recipients receive only the best flowers, we only source directly from reputable farms. Our quality blooms like roses, lilies, gerberas, orchids, and hydrangeas are flown in daily to ensure freshness. When placed in the trustworthy hands of our skillful florists, they transform into stunning floral arrangements that inject life to any room and delight all who lay eyes on them.
Contact Number: +603 2284 7808
Address: No 16, Jalan Liku Off Jalan Riong, 59100 Bangsar, Kuala Lumpur
Website: https://www.fareastflora.com.my/
Setapak
Bloom.com.my
We are Malaysia Online Flower Shop (Online Florist) based in Kuala Lumpur that provides online ordering and delivery service for flowers and gifts. At Bloom.com.my, you may find our wide range of product selection for all occasion such as Birthday, Valentine's Day, Mother's Day, Father's Day, Christmas and Anniversary Day.
At Bloom.com.my, you may experience hassle free on your floral and gifting needs. Just browse through our products and purchase online, we will help you to do the rest. We have a team of delivery staff to ensure your order will be deliver to your recipient. Our delivery coverage all the states in Malaysia (Home, Office, Shop, Hospital…).
We committed to provide high quality product and service for our entire customer. Your opinion and feedback are welcome.
What people like:
Years of experience – With more than a decade of experience, we have plenty of experience in the flower delivery business.Experiences play an important role not only in ensuring the freshness of the flowers, but also how the florist maintains a good service level, including their flower delivery service.
Wide variety of products and services – As an experienced online florist that passionately delivers your love and concern, Bloom's products include fresh flowers for hand bouquets, flower baskets, graduation bouquets, hampers, gift boxes, chocolates, fruits, soft toys, and many more that are suitable for any special occasion. Other than that, our valued customers can choose from our extensive non-flower items, which do wonders in accompany the flowers and gifts, such as balloons and cakes.
Gifts for every occasion – No matter what the occasion — farewell, graduation, birthday, romance, opening ceremony, get well soon, Valentine's Day — we have everything you need to impress the recipient and create the most memorable moments. From a wide variety of themes and selections that you can choose from, customers can also ask for customization according to their liking and preference.
Free delivery service across KL and Selangor – Our flower and gift delivery service, which include same day delivery, morning delivery, public holiday delivery, night delivery are made available to cater for different needs of our valued customers. Living up to our commitment in delivering your love and concern, night delivery is available every night on working days except the night prior a public holiday. Delivery on public holidays can also be arranged with advance order and payment, to ensure the highest level of customer satisfaction.
Express delivery – Aimed at providing speedy flower and gift sending for emergency needs, just in case you forget the special occasion for that special someone. With this, your recipient will receive their flowers and gifts in just 3 hours.
Contact Number: +6017-332 5285
Address: G-0-5, PV8 Platinum Hill Condominium, No. 5, Jalan Melati Utama, Taman Melati Utama, 53100 Setapak, Kuala Lumpur, Malaysia.
Website: https://www.bloom.com.my/