Top 10 Best Childcare Centres in Klang Valley Revealed!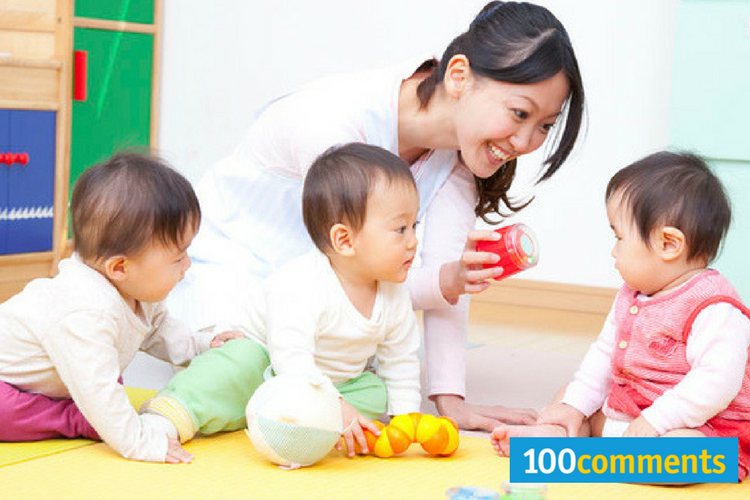 Some people say that in-home care is best for babies, and childcare centres are best for toddlers. Other people say that family day care is the ideal place. So what do you think? Are you thinking about sending your child to a child care centre? For modern and busy parents, it is almost impossible to care your kids as you need to work. If you think of sending your kids to child care centres, here's a list of Top 10 Best Child Care Centres in Klang Valley.
1. Hansel & Gretel Child Development Centre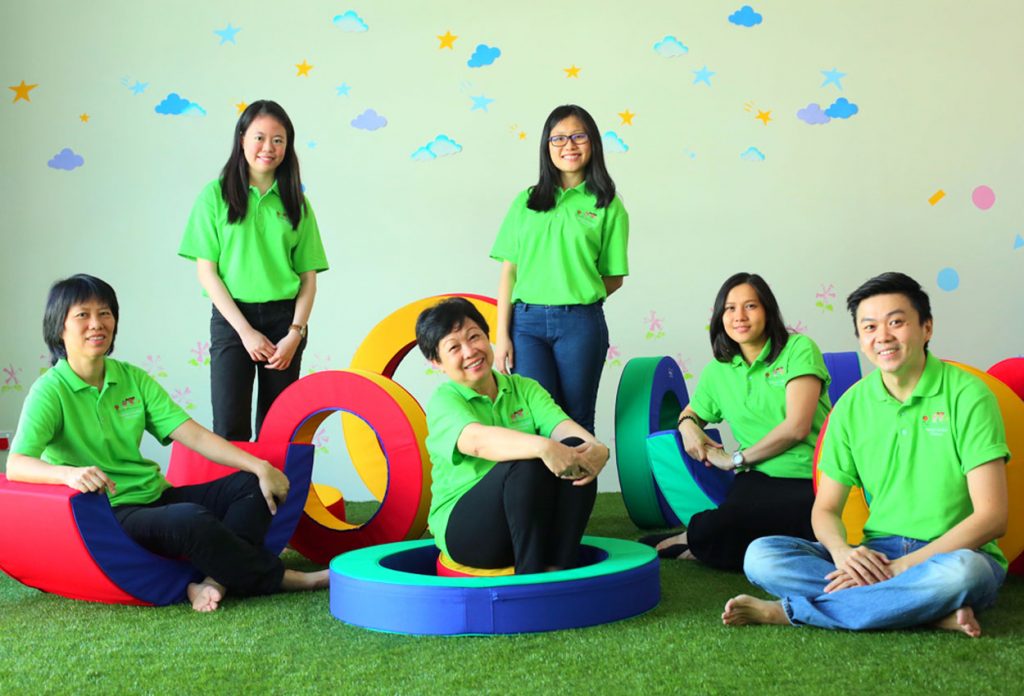 Hansel & Gretel Child Development Centre is a child-centred programme serving young children from 18 months to six years old. They strongly believe that every child is special. Hence, each child's unique learning styles are respected in their centre. Equipped with a team of qualified, experienced and caring teachers, their centre is secured by 24 hours CCTV surveillance camera and alarm system. Safety gates are installed too. At Hansel & Gretel, you don't have to worry about the meals. Serving nutritious meals with balanced nutrition is their priority. Their menu is carefully planned by a qualified nutritionist.
Address: No Unit 8-2, Jalan Radin Bagus, Sri Petaling, 57000 Kuala Lumpur, Wilayah Persekutuan Kuala Lumpur
2. Little Play House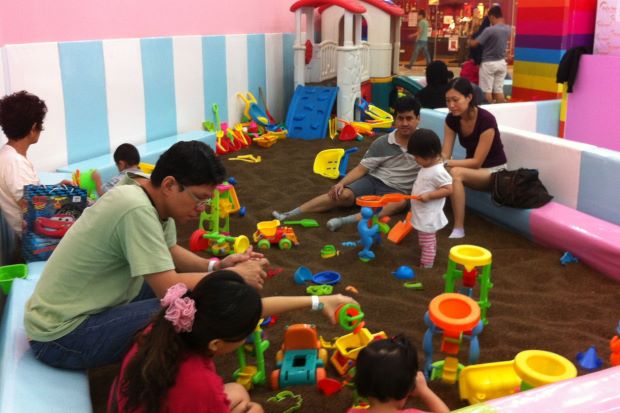 Little Play House offers 4 major focuses in training the kids which are social and emotional development, speech enhancement and phonics, developing motor skills and movement as well as logical thinking and math. They aim to develop a mindset characterised by curiosity and the quest for knowledge. They support any institution that offers a unique and engaging environment. Founded by a team of experienced educators who sought to establish a citadel of learning where young children can have an appropriate head start in their educational lives, Little Play House is a great place for your kids.
Address: Level 4, Menara Shell, KL Sentral
17, Jalan Yap Kwan Seng, KLCC.
3. Choo Choo Train Child Care & Early Education Centre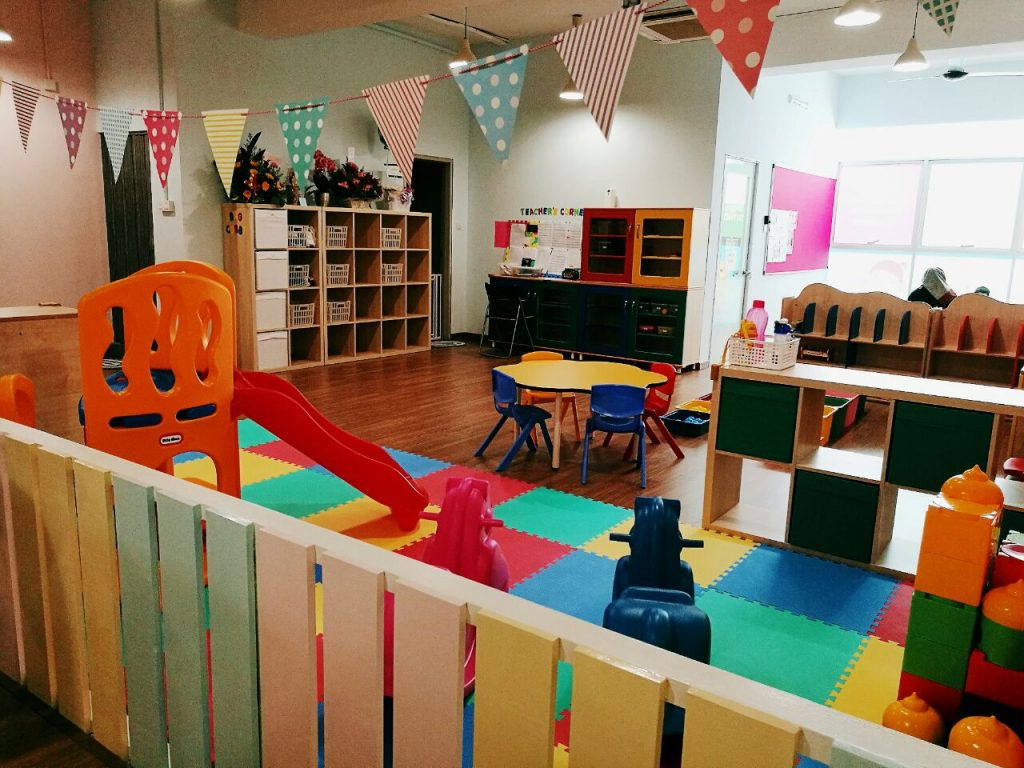 In creating a literature-rich environment for kids, Choo Choo Train Child Care & Early Education Centre cultivate the love for books, reading and language through listening, speaking, reading and writing. Your kids also can learn through play within a safe, warm and stimulating child-centred environment. Their programme is specialised on self-confidence, socialisation, intellectual development, language use and physical development in a quality age stage atmosphere created by caring, interested and enthusiastic caregivers and fosters.
Address: No 29, Lorong PJU 7/8F, Mutiara Homes, Mutiara Damansara, 47810 Petaling Jaya.
C-02-05, Pacific Place, Jalan PJU 1A/4, Ara Damansara, 47301 Petaling Jaya, Selangor.
4. Lil Footprints Infant & Childcare Centre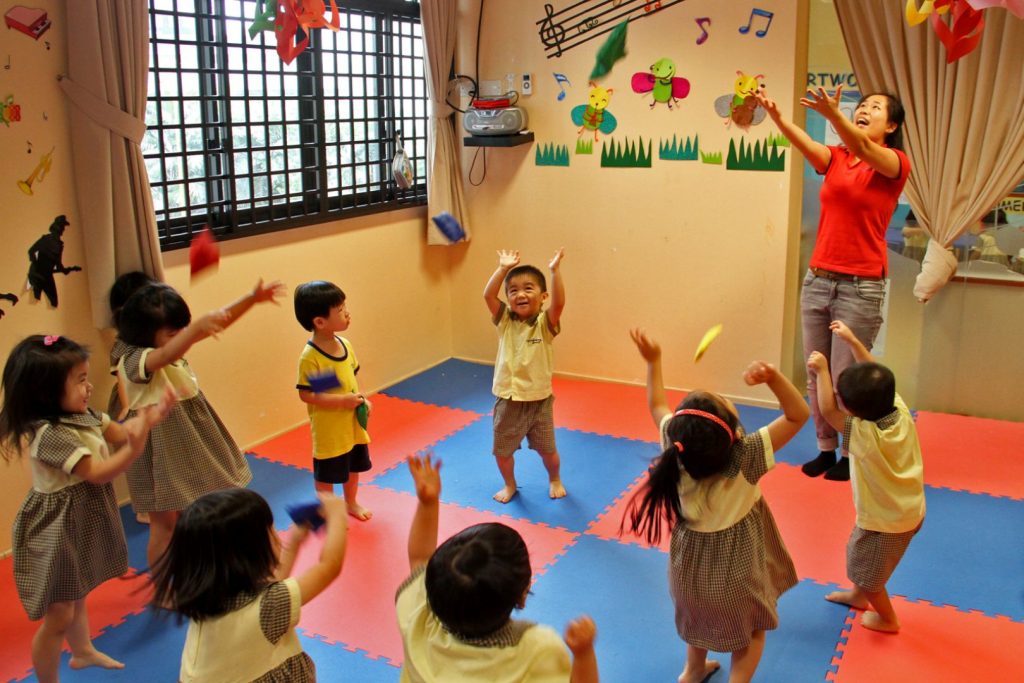 The place where children of different nationalities and cultures meet to explore and discover the world around them. Lil Footprints Infant & Childcare Centre value the uniqueness of each child and understand that children have their own traits that shape their personalities. They aspire not only to lay the groundwork for life-long learning but also to mould the emotional well-being of young children. Your kids will be treated with full of love and tender and nutritious meals are met too. Only at Lil Footprints Infant & Childcare Centre.
Address: L4-A, Level 4, The Weld, No. 76, Jalan Raja Chulan, 50200 Kuala Lumpur, Malaysia.
5. Baby Atelier Nursery & Pre-School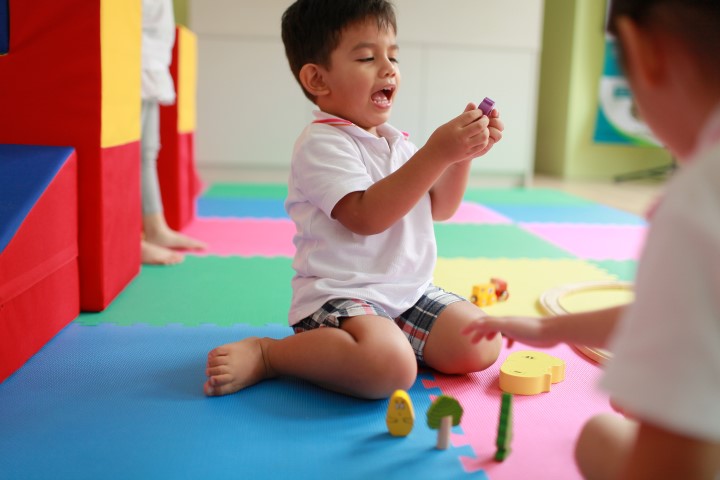 Founded in 2014, Baby Atelier Nursery & Pre-School was founded in 2014. It provides children with the essential skills they need to thrive. They are passionate about keeping the joy of childhood alive, to inspire a love for a life-long learning. A good foundation in education and instilling the right moral values are key in ensuring that your child develops to become a confident, capable and highly responsible individual. Nestled within the affluent community of Taman Desa, Baby Atelier Nursery & Pre-School strive to provide a safe and nurturing environment for your child while you focus on your professional work.
Address: Level LG, Wisma Miramas, Taman Desa Business Park, No. 1, Jalan 2/109E, Jalan Klang Lama, 58100 Kuala Lumpur.
6. Cutie Cottage
Specialised in providing child care services to parents with young babies, Cutie Cottage serves professional childcare services by staff that are professionally trained. They use England curriculum for under 6 years old when designing the program. Besides providing a safe, clean and comfortable environment, they have various interactive programs in providing the right stimulating environment in their first three years. Cutie Cottage programs are designed based on latest researches to unlock and nurture the future Einstein. Located at three locations around Klang Valley for you to choose.
Address: Uptown 2, Jalan SS21/37, Damansara Uptown, Petaling Jaya.
1 First Avenue, Bandar Utama, Petaling Jaya. BU4, Bandar Utama, Petaling Jaya.
Dataran Cascades, Kota Damansara, Petaling Jaya 7.
7. Taska Newlife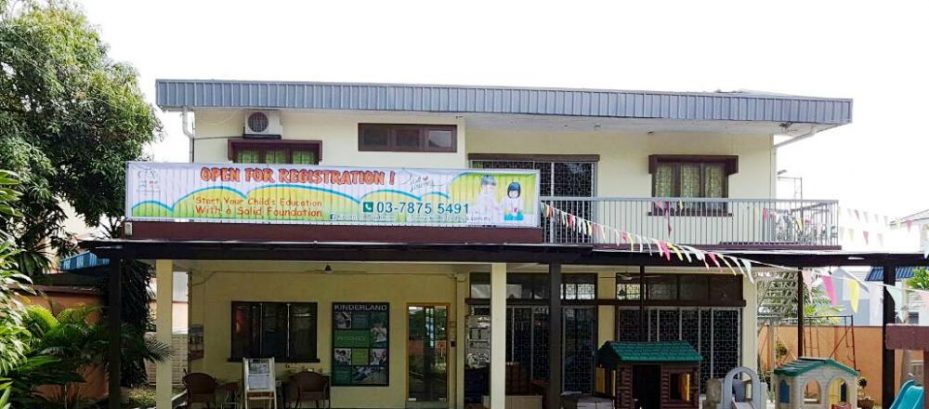 A registered and licensed childcare centre, Taska Newlife provides full-day and also half-day care services in a clean air-conditioned environment. Taska Newlife is an established childcare centre in Section 14, Petaling Jaya. With 25 years of experience, their teachers and staff are dedicated in nurturing the young minds of our future.
Address: Jalan 14/29, Seksyen 14, 46100 Petaling Jaya, Selangor
8. Little Legends Child Care Centre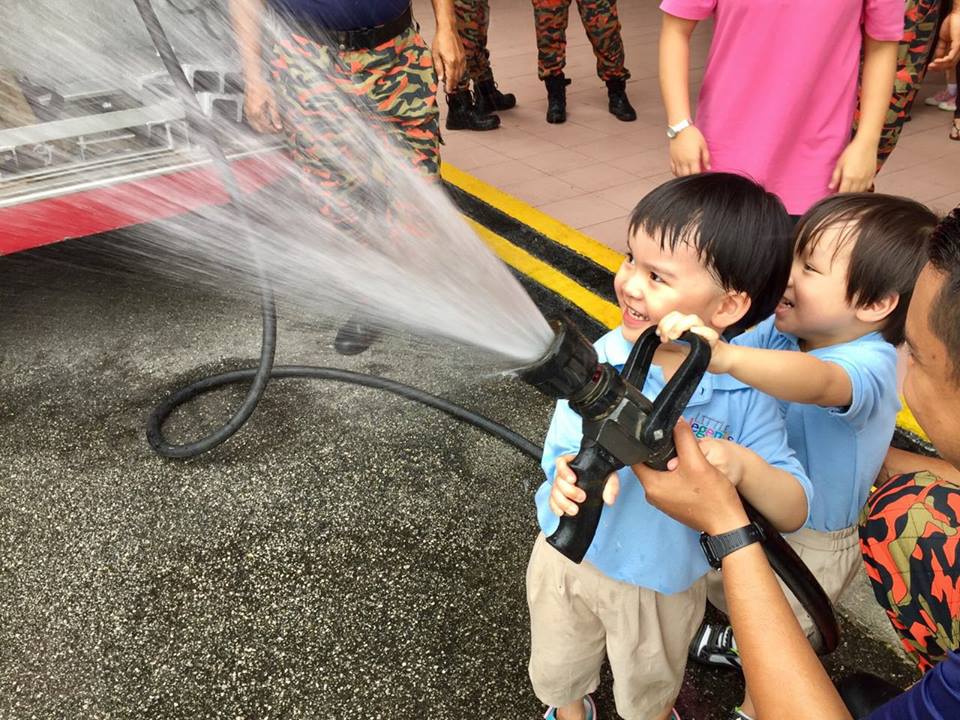 We at Little Legends child Care Center believe that learning should be fun in order to be successful. When children are provided with a safe environment and given the opportunity to learn through self-initiated and teacher directed activities in small and large groups, they learn through experimentation, inquiry and exploration by actively discovering concepts at their own pace. Little Legends Child Care Centre programs support the child's intellectual, social, emotional and physical growth and encourage the continued growth and education of families and staff.
Address: 125, Jalan SS19/4, 47500 Subang Jaya, Selangor Darul Ehsan, Malaysia.
9. R.E.A.L Kid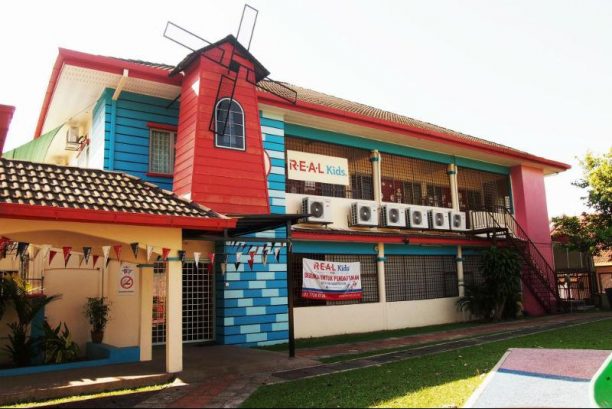 Founded back in 1986, R.E.A.L Kids is the country's largest owner-operated kindergarten chain with more than 30 centres and 5,000 students nationwide. Their comprehensive programmes comprising a host of enrichment lessons and extracurricular activities complement our fully developed and holistic curriculum in preparation for both national and international syllabi. R.E.A.L stands for 'Results Enhancing through Active Learning' is an educational philosophy that guides and inspires all thoughts, ideas and endeavours. At R.E.A.L, they celebrate uniqueness and the talents that each child brings to the world by developing a way of learning which comes most natural to them.
Address: G-11, G-12, G-13 Residensi PV 21, No.6 Jalan Usahawan 2, off Jalan Genting Klang, 53200 Setapak, Kuala Lumpur.
No. 58, Jalan Datuk Sulaiman 3, Taman Tun Dr Ismail, 60000 Kuala Lumpur.
Lot 3516, Jalan Wangsa Melawati 4, Wangsa Melawati, 53300 Kuala Lumpur
10. Kinderland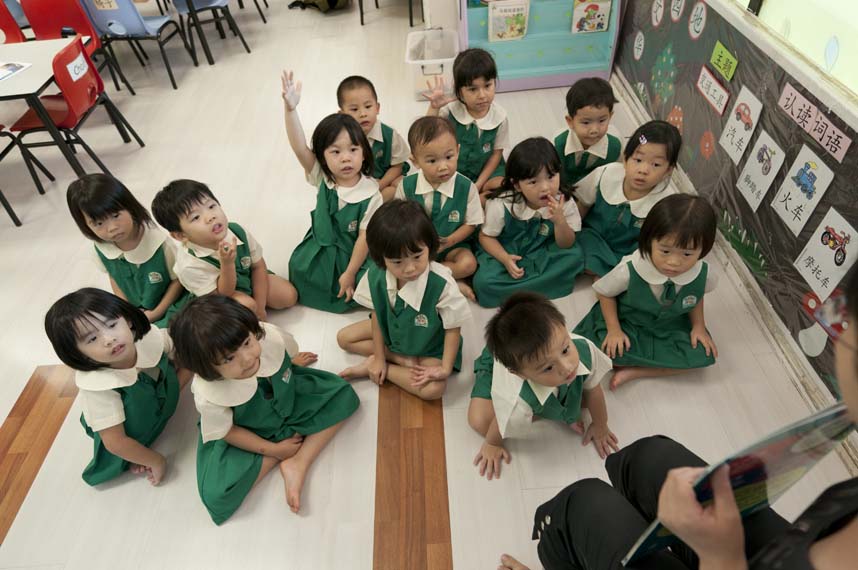 Over 17 centres located in Klang Valley, Kinderland Child Care programme provides a comprehensive preschool curriculum. The teachers will guide your kids through the daily routines of meals and baths with the aim of developing their confidence and independence. With a full or half day programme, children at this age will have greater access and more opportunities to a specially-designed, integrated and holistic approach to learning. Equipped with qualified caregivers to care your kids while you are working. Here are some Kinderland centres around Kuala Lumpur for you to check.
Address: No.1, Jalan PJU 1A/32B, Ara Damansara, 47301, Petaling Jaya, Selangor.
No.33, Jalan Terasek 1, Bangsar Baru, 59100 KL.