Top 10 Best Car Rental Services in KL and Selangor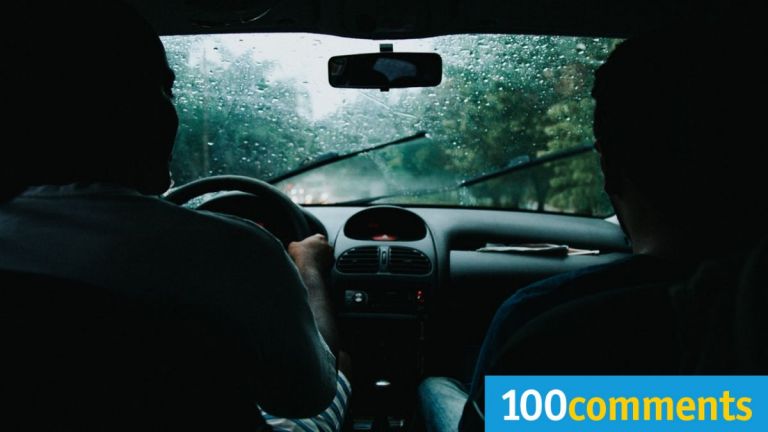 Most Malaysians agree that having a car is essential to getting around. Though ride sharing apps such as Grabcar have made transportation easier than ever before, the fact remains that sometimes it can be a little expensive or unreliable.
Fortunately, renting a car in Malaysia is fairly easy since there are a large number of car renting companies, especially in the Klang Valley region. To help you find a trustworthy and reliable car, we've put together a list of the top 10 car rental service providers in KL and Selangor. Whether you're a visitor just looking to get around or a local professional looking for a long term option, you're sure to find the perfect option below.
KL
NEXX Car Rental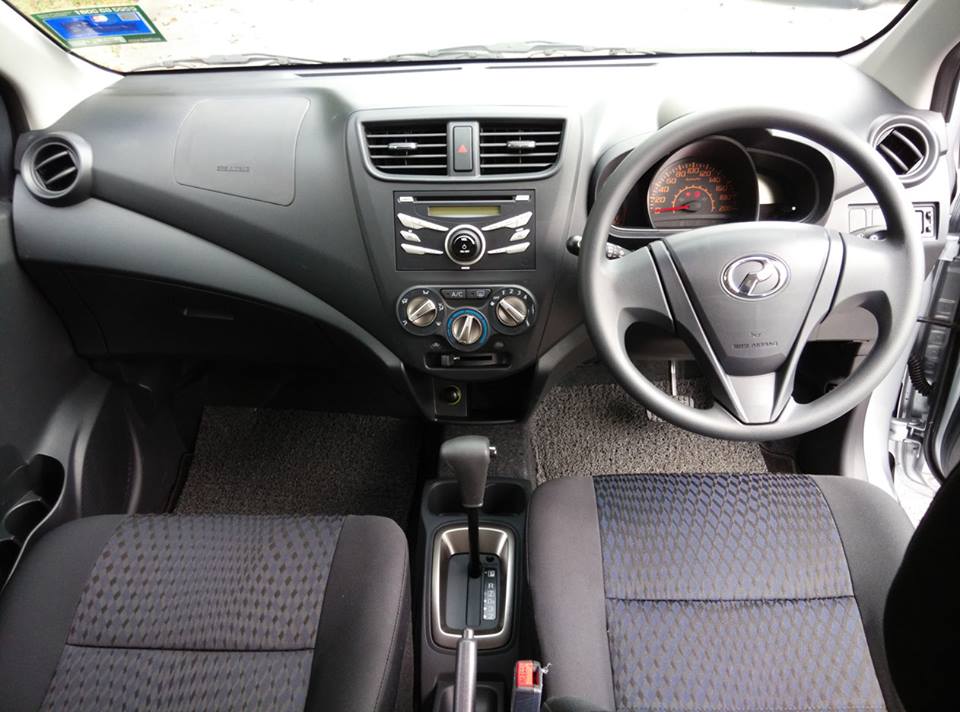 NEXX Car Rental is one of the best Kuala Lumpur car rental provider to international & local travelers visiting Malaysia. They offer best car rental rates and a fuss-free customer experience at the most popular travel destinations in Kuala Lumpur.
Get yourselves one of the cheapest and most affordable Car Rental in Kuala Lumpur from as low as RM100/day! They charge one of the lowest door-to-door car rental delivery fees across Kuala Lumpur, KLIA and KLIA 2, bringing you the convenience right in front of your doorstep.
What people like:
Free Delivery
Best Rates
Low Deposits
Fast Booking
Clean Vehicles
Stay and Drive in KL with the NEXX Private Suite!
Contact Number: +6010-562-1195
Address: 726, Off Jalan Ipoh Batu 4 1/2, 51200 Kuala Lumpur Malaysia.
Website: https://www.nexxcarrental.com/
Luxury Car Rentals Kuala Lumpur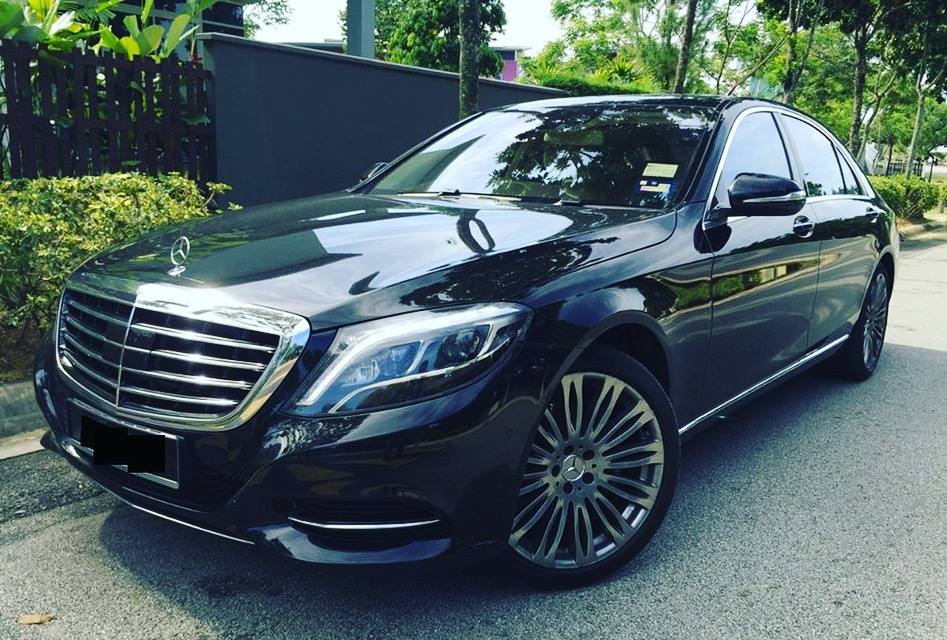 Luxury Car Rentals Kuala Lumpur understands that in this day and age, the people of Kuala Lumpur, Malaysia want the absolute best, without compromise. That's why they are dedicated to delivering the finest luxury cars with quality service. At Luxury Car Rentals Kuala Lumpur, the willingness to take that extra step sets them apart from their competitors. With a team of friendly, experienced and reliable chauffeurs, high-class luxury cars, devotion to detail and excellence in customer service, Luxury Car Rentals Kuala Lumpur knows how to make any occasion unique and special.
What people like:
High Quality Of Service – Our cars are precisely sustained and have been kept in pristine condition. All vehicles can be viewed in our gallery
Always Willing To Go The Extra Mile – If you are looking for a car that is not in our gallery, send us an email of the vehicle(s) you are after, and we are certain that we will be able to fulfill your request
Perfect For Events – We offer the best luxury wedding packages. Whatever, wherever and whenever your event is, you can always rely on Luxury Car Rental Kuala Lumpur's chauffeured service to get you there
VIP Treatment – Luxury Car Rentals Kuala Lumpur offers connoisseur journeys – exclusive and discreet experiences utilising our fleet of chauffeured luxury long wheel base vehicles. Upon your request, we can provide fully qualified bodyguards to ensure your personal safety as well as peace of mind while you travel with us
Long Term Leasing Options – Are you looking to lease or hire cars for an extended period of time? We offer leasing packages that cover weekly and monthly tenures as well
Contact Number: Suite 10, F139, 285, Jalan Maarof, Bukit Bandaraya, 59000 Bangsar, Wilayah Persekutuan Kuala Lumpur
Address: +6012 211 6007
Website: https://www.luxurycarrentalkl.com/
KLCarRental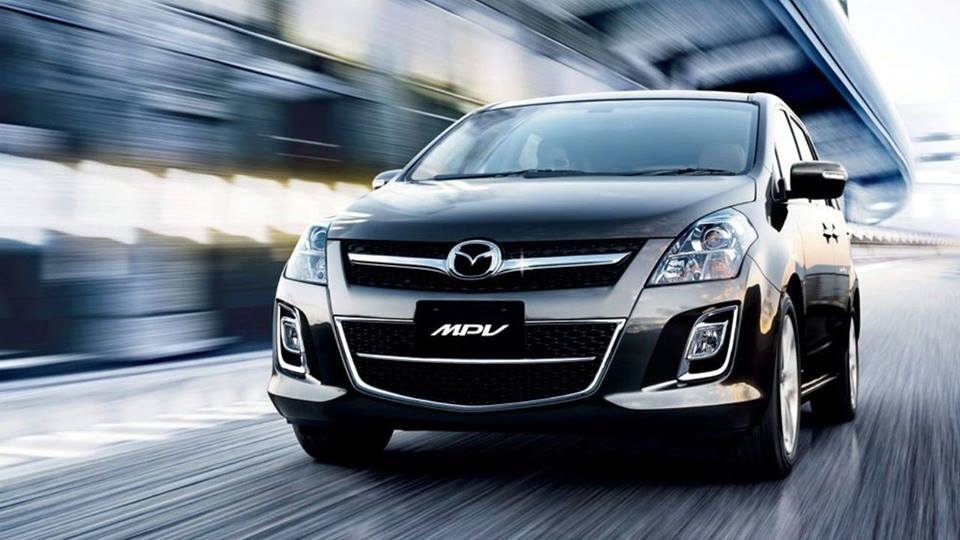 KLCarRental is one of the best car rental companies in KL for travelers. Whether you're an overseas tourist or a local Malaysian, they've got cars that you'll surely love to drive.
KLCarRental has only the best cars available for rent. Their fleet receives regular cleaning and maintenance, ensuring that every drive is a pleasure. You can even arrange for your rental car to be delivered to some of the most popular tourist spots in Kuala Lumpur. Don't wait – check out KLCarRental today to enjoy the best bargain rental cars around!
What people like:
High Quality Service – One of the best car rental services in terms of customer handling, vehicle quality, and staff professionalism
Budget Friendly – Enjoy awesome car rental discounts in Kuala Lumpur today!
Convenience – With free Delivery Pick Up & Drop Off Points all across KL city
Contact Number: +6010-562-1195
Address: 726, Off Jalan Ipoh Batu 4 1/2, 51200 Kuala Lumpur Malaysia.
Website: https://www.kualalumpurcarrental.my/
Big Thumb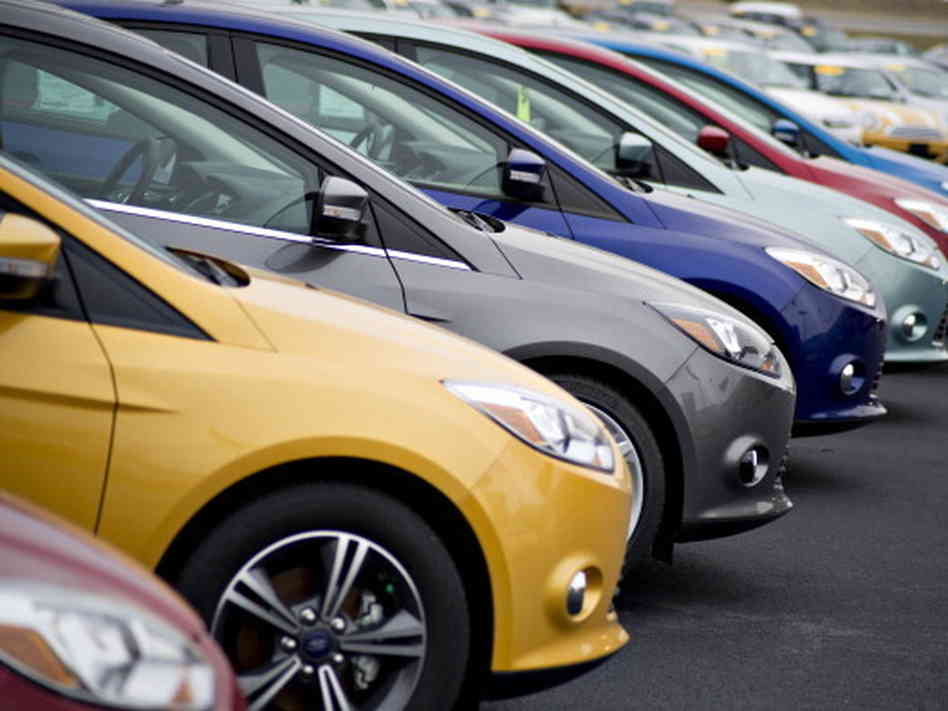 Going around a large metropolitan area like Kuala Lumpur might be such a time-consuming task if you commute or walk around. There are so many attractions, sights, and experiences that it would be tiring to hop from one place to the next.
Big Thumb provides car rental services in Kuala Lumpur, KLIA & KLIA2 airport will give you an easier time when you explore KL. They have budget cars that you can rent so you can have more money in your pockets to spend more on the whole experience. This also means you get to avoid those overcharging cabs and the hassles of public commuting.
Their online booking system makes it easier for you to schedule your rentals even before you arrive in KL. You can simply click on the online booking form, select option, select the car you want, and submit.
What people like:
Direct Booking System – Booking directly with us means being the first ones to avail special discounts and rates. Contrary to other car rental providers, we don't have any third party partners that will only incur additional cost. All transactions are made directly to us.
Budget Rental Rate – We do not top up our rates with commission and extra expenses. This is how we are able to provide you with the most affordable rental rates in the city.
Years of Experience – We pride ourselves in our years of servicing happy clients since 2011. Despite that, we also continue improve our services and upgrade our car models year after year to meet our clients's expectations.
Local Brand But 5 Star Services – We don't have a popular name like Avis, Hertz, or Europe Car. But what sets us apart is the premium we put on customer service. Apart from providing you quality cars, we also cater to your special requests that can make your trip with us memorable.
Free Pick-Up – We can pick you up at the most convenient destination for you. Choose from these major pick-up and drop off points: Penang Airport, Sungai Nibong Bas Terminal, and Queensbay Mall.
Well Kept Car Models – Majority of our cars are not less than four years, assuring you that you will always get new cars from us. Aside from that, all our units are also cleaned and maintained regularly to ensure your utmost comfort and safety.
Contact Number: +6013-231 6681
Address: No. 08 – 01, Jalan 4/76C, Desa Pandan, 55100 Wilayah Persekutuan Kuala Lumpur, Kuala Lumpur, Malaysia
Website: https://www.i1rentcar.com/kuala_lumpur/
Galaxy Asia Car Rental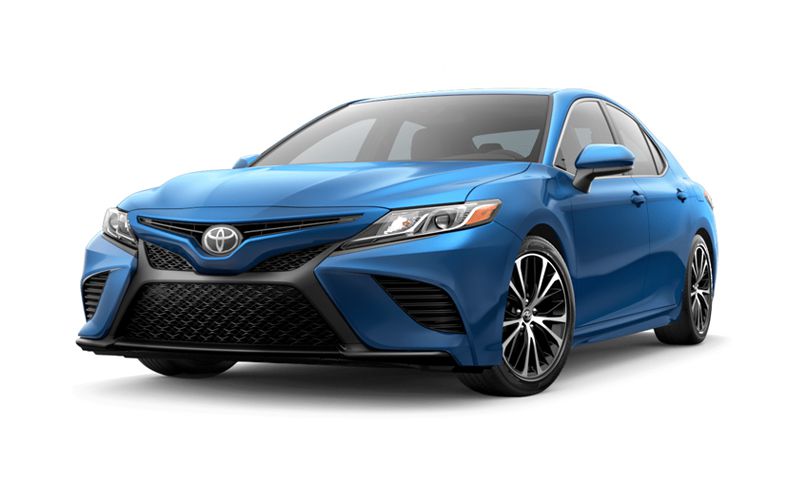 Galaxy Asia Car Rental Holdings Sdn Bhd is a growth-oriented car rental company dedicated to efficiently serving value-conscious customers for all of their car rental occasions. Galaxy Asia Car Rental grew by providing airport travelers with a convenient selection of vehicles to suit their needs. As airline passenger numbers grew, they showed their dedication to their customers' changing needs by offering a wide variety of vehicles and services.
What people like:
Self-Drive Car Rental – We provide rental for daily, weekly and monthly basis to both corporate and leisure travelers. In order to suit the varied needs of our customers, we offer a wide range of vehicles to choose from Galaxy Asia Car Rental Holdings SDN BHD are located strategically at major cities in Malaysia for the conveniences of our customers.
Auto Leasing – Our fleet of lease vehicles is more than 100 units and is still growing rapidly. We offer any vehicle models of your choice for minimum lease tenure of 2 years at a reasonable rate. Our clientele are benefiting in respect of Financial Ratio Improvement, Company Taxation Savings, Cash Flow Improvement, Financial Improvement, 24-hours Emergency Assistance (in the event of breakdown or involved in accident), hassle free on vehicle maintenance and more. It is an ideal means of fleet management at effective cost and top efficiency.
Loyalty – Be responsive to the changing demands of our customers and excel in providing quality products and services. Is crucial because we are one team sharing one vision
Contact Number: +6012-3680 117
Address: No,117,Jalan 3/93.Taman Miharja,55200 Kuala Lumpur
Website: https://rentalscarasia.com/
Mayflower Car Rental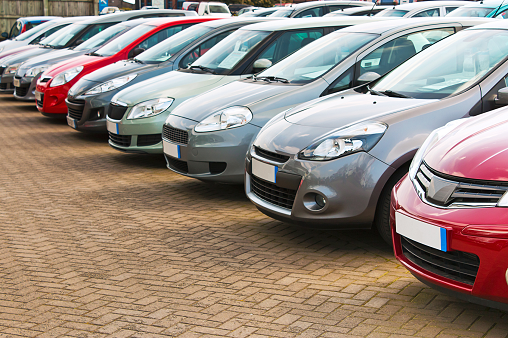 Mayflower today is a total travel service specialist and transportation solutions provider in Malaysia, offering a diverse range of products and services for individuals and corporations on leisure and business travel.
The proud owners of over 3000 vehicles, Mayflower Car Rental has every type of vehicle from luxurious air-conditioned coaches to tour vans, cars and limousines. With a nationwide network of offices and staff strength of over 500, they are able to provide competitive rates and a consistently high level of services to clients all across the Klang Valley.
What people like:
Multiple award winning company.
Customer service oriented.
Nationwide network of branches at convenient locations.
Dedicated 24 hours Emergency Assistance .
Have among the youngest fleet of vehicles in the nation.
Contact Number: +603-6253 1888
Address: Mayflower Car Rental HQ, 18, Jalan Segambut Pusat, 51200 Kuala Lumpur
Website: http://www.mayflowercarrental.com.my/
Shah Alam
Salam Car Rental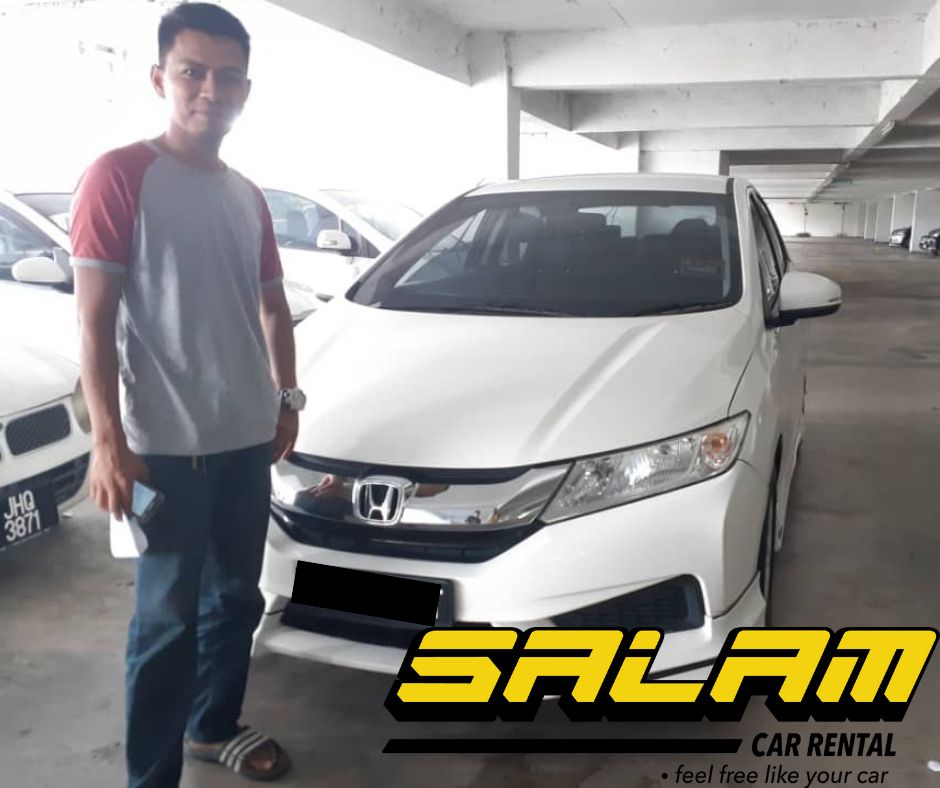 Based in Shah Alam, Selangor, Salam Car Rental takes pride in delivering quality, affordable Car Rental while providing competitive added-value services to their clients. They strive very hard every moment and go beyond expectations to deliver their valuable Malaysia Car Rental services to their clients.
What people like:
Self-driven road trips in Malaysia
Customer service oriented.
Long-Term Vehicle Leasing
Daily, Weekly, and Monthly Car Rental
Dedicated 24 hours Emergency Assistance.
Contact Number: +6012 340 7730
Address: 40B, JALAN PLUMBUM N7/N, Shah Alam, Malaysia
Website: http://salamcarrental.com.my/
Setia Car Rental
Setia Car Rental is poised to redefine the car rental industry with its unique, bespoke & premium offerings. With a brand new fleet of vehicles in the economy and luxury segments, they have the appropriate vehicles to suit any budget or event. The scope of services includes Car Rentals & Commercial Vehicle Hire for individuals and corporates.
To achieve the utmost customer satisfaction levels, a special emphasis is given to safety & cleanliness, while the charges are highly competitive, making it value for money.
What people like:
Various Type Of Cars – From Local Car to International Brand Car We have. A wide variety of car that will satisfy you.
Tip Top Customer Service – A 24/7 Customer Service. Just call Us and we will answer your call.
Clean & Comfortable – Book Early and your car will be fresh and clean with perfume in the car to lighten up your mood
Contact Number: +6010-844 4814
Address: No 26B, Jalan Kristal J7/J Seksyen 7, 40000, Shah Alam, Selangor, Malaysia
Website: https://www.setiacarrental.com/
Petaling Jaya
klezcar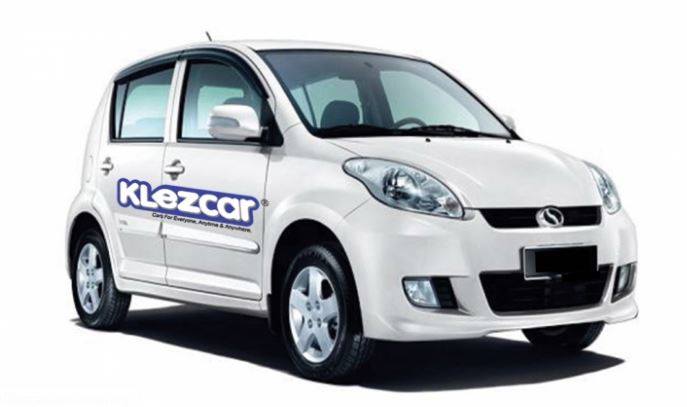 In an environment flooded with reputable competitors, klezcar is quickly expanding their influence throughout the Malaysia with 75 different locations and plans to expand their presence throughout Malaysia. With a fleet of over a thousand cars circulated throughout their locations, klezcar can cater for the need of any client – from the budget car seeker to upscale business folk looking to propel around the area. The cars they offer range from the smallest compact car like Perodua Viva Elite to the Proton Saga FLX and even includes the Toyota Alphard and MPV.
Klezcar stands by it's motto: "Cars for everyone, anytime, and anywhere, no matter who you are" with a decentralized corporate structure that prides itself on easy accessibility and customer service. All 75 branches are available to potential customers as well as long-term partners 24 hours-a-day and 7 days-a-week. If a client for whatever reason is in need of assistance, the owners and their support staff are specialists in dealing with client wishes and providing advice. Klezcar prides themselves on not being too big or too small to accommodate any clients' specific car rental needs and will always go that extra mile to ensure needs are being met and surpassed.
What people like:
Unlimited Kilometers
Full Maintenance And Replacement
24 Hours Breakdown service
Extra Discount for longer rental period
Contact Number: 1300-88-4040
Address: Unit 408 & 409, Blok A, Level 4, Kelana Business Centre, 97, Jalan SS7/2, Kelana Jaya, 47301 Petaling Jaya, Selangor, Malaysia.
Website: https://www.klezcar.com/
Puchong
ARA Car Rental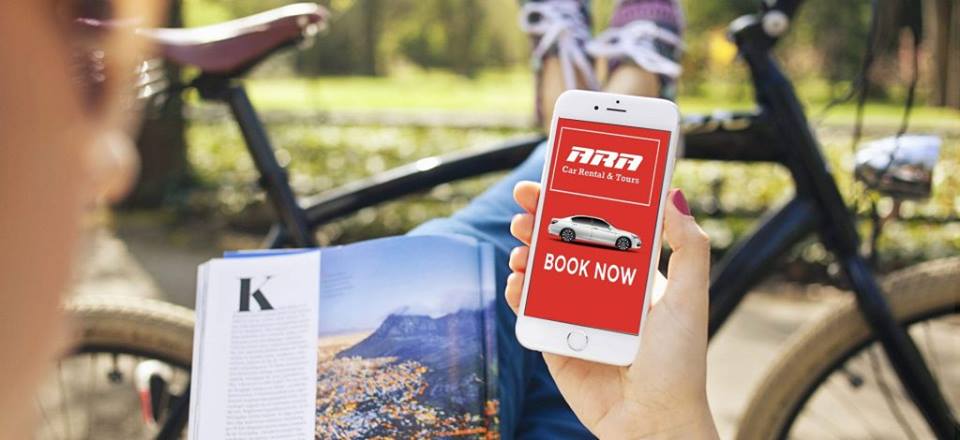 Established in the Klang Valley since 2010, ARA Car Rental is part of a bigger family in Malaysian Car Rental Organisation known as KOPKES (Koperasi Pengusaha Kereta Sewa Malaysia Berhad). Thus, their vehicle can be access and booked NATIONWIDE.
Focusing on providing door-to-door car rental delivery service, ARA Car Rental has proven to deliver the BEST in both Vehicle Quality as well as Responsive Support Team NATIONWIDE. With more than 85% of regular/repeat customers, it's clear that ARA Car Rental provides efficient and trustworthy service.
What people like:
Trusted By Many – One of the most reliable Car Rental Services in KL
Hassle Free Service All Across the Nation – With our Door-To-Door Car Rental Delivery service, you will be hassle free to get your car rental delivered anywhere in Kuala Lumpur, KLIA (Kuala Lumpur Airport) and Selangor. Also with the drop-off option in Penang and JB.
Budget Friendly Prices – Start renting a car today from affordable prices such as RM99/day!
Contact Number: +6 03-8322 6469
Address: GM-3B, Jalan Putra Perdana 5C, Taman Putra Perdana, Puchong
Website: https://www.aracarrental.com.my/