Top 10 Best Bakeries in KL and Selangor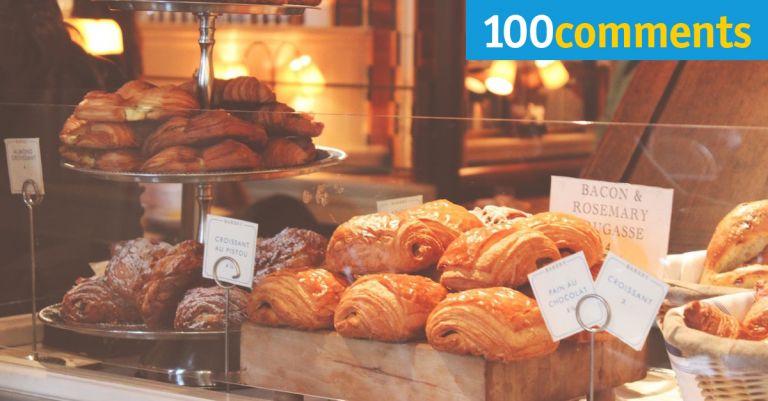 Are you feeling bored with the basic breads at breakfast? Do you have a craving for buttery pastries, elegant cakes and crusty bread-loafs? Are you interested in sampling weird and wonderful creations from all across the world?
If you've said "Yes" to any of the above, you're in luck! Whether you're looking for satisfying sourdough loaves, creative cakes, or traditional pastries, Kuala Lumpur is filled with all sorts of bakeries of every shape and size. We've put together a list of the top 10 best bakeries in KL and Selangor for foodies like you to enjoy.
Der Backmeister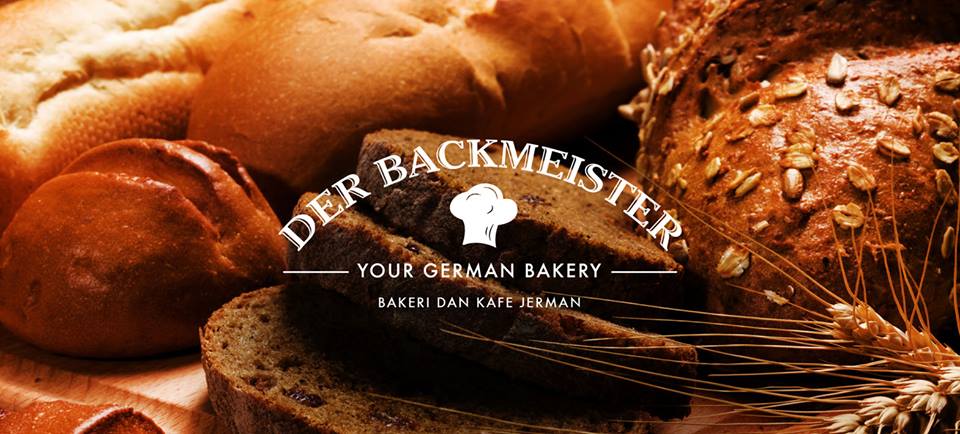 Based in TTDI, Der Backmeister brings local Malaysians a taste of some of the best European style bread around. Run by a pair of Malaysians and Germans, this bakery specializes mainly in German style bakes – specifically dense, crusty bread.
Unlike most Malaysian brands, Der Backmeister uses rye instead of white wheat flour for a lot of their breads. Der Backmeister takes their baking very seriously – they don't use premixes, preservatives, or additives. Instead, they follow traditional recipes, using natural ingredients and quality craftsmanship to produce fresh and healthy breads and pastries.
Contact Number: 03-2856 0613
Address: 40, Persiaran Zaaba, Taman Tun Dr Ismail, 60000 Kuala Lumpur, Wilayah Persekutuan Kuala Lumpur
Website: https://www.derbackmeister.com/
The Bread Shop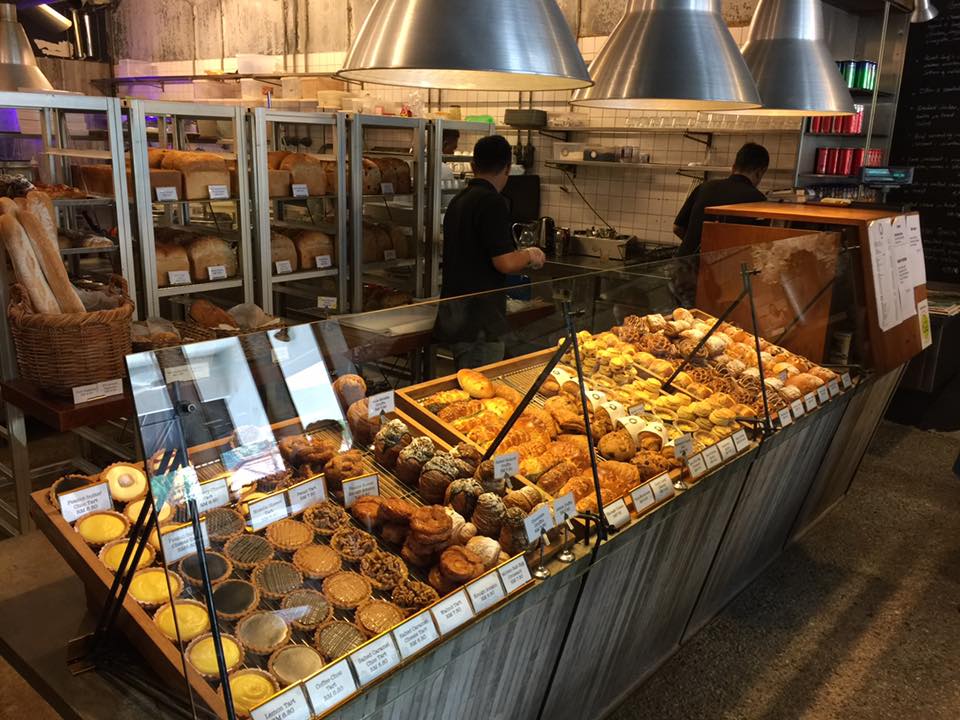 An artisanal bakery in the heart of Bukit Damansara, The Bread Shop's breads and pastries are freshly baked daily using natural ingredients and real butter. One of the big names in the local bread scene, The Bread Shop has been providing customers with a wide variety of pastries and breads that are both delicious and aesthetically pleasing.
At The Bread Shop, pastries are king. Customers are encouraged to mix-and-match different pastries to create their very own high tea meal. There are a wide range of pastries available daily, including treasures such as Banana Butterscotch Danish, Peach Danish, and the ever popular kouignamann – possible the most fatty bakery item after the donut. There's even a peanut butter version available for those who enjoy a truly decadent sweet treat.
The star of the show is undoubtedly the cruffin. A unique dish that's the love child of a croissant and muffin, the cruffin comes in no less than five drool-worthy flavors: chocolate, lemon, salted caramel, cherry, and peanut caramel.
Contact Number: 03-2093 8734
Address: 11 Jalan Setiakasih 5, Bukit Damansara, Kuala Lumpur, Malaysia
Website: https://www.facebook.com/thebreadshopdamansara/
Jaslyn Cakes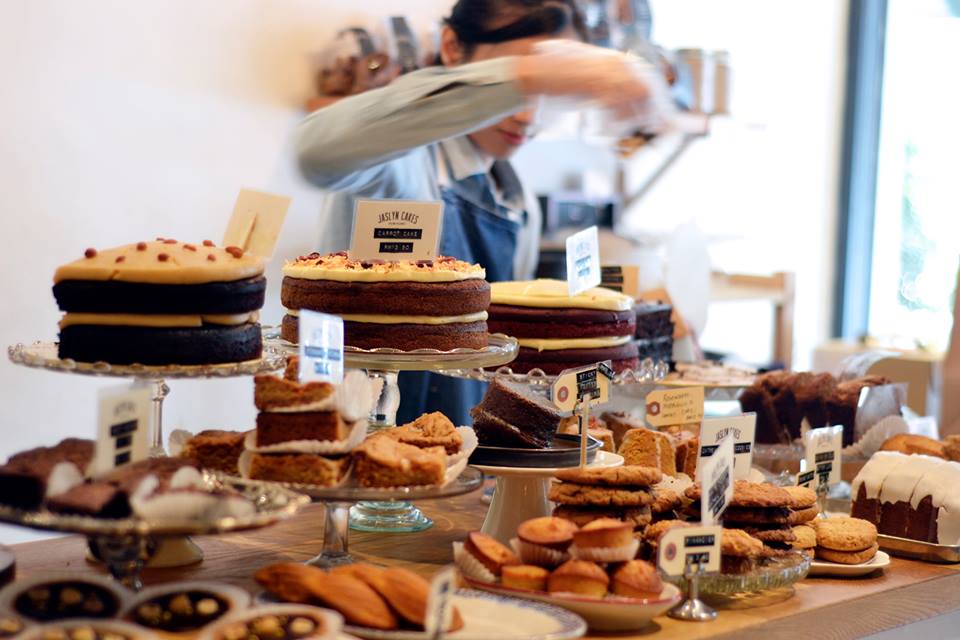 A tiny bake shop in Bangsar selling cakes, organic teas, freshly squeezed juices and pastries, Jaslyn Cakes was founded by Jasyln Rangson back in 2014. Jaslyn believes that natural is best, meaning that her team makes everything in the shop without using any artificial ingredients whatsoever.
Stepping into Jaslyn Cakes, you'll find an adorable little shop filled with rustic and delicious baked goods of all kinds. Jasyln keeps a rotation of baked goods on display everyday, meaning that you can find everything from simple yet hearty loaves of bread made from organic flour and kampung (free-range) eggs to unconventional new options such as mango shortcake, honey whole wheat cake and even banana yogurt loaf.
Contact Number: 03-2202 2868
Address: 7A, Jalan Telawi 2, Bangsar Baru, Bangsar
Website: https://www.facebook.com/jaslyncakes/
Tommy Le Baker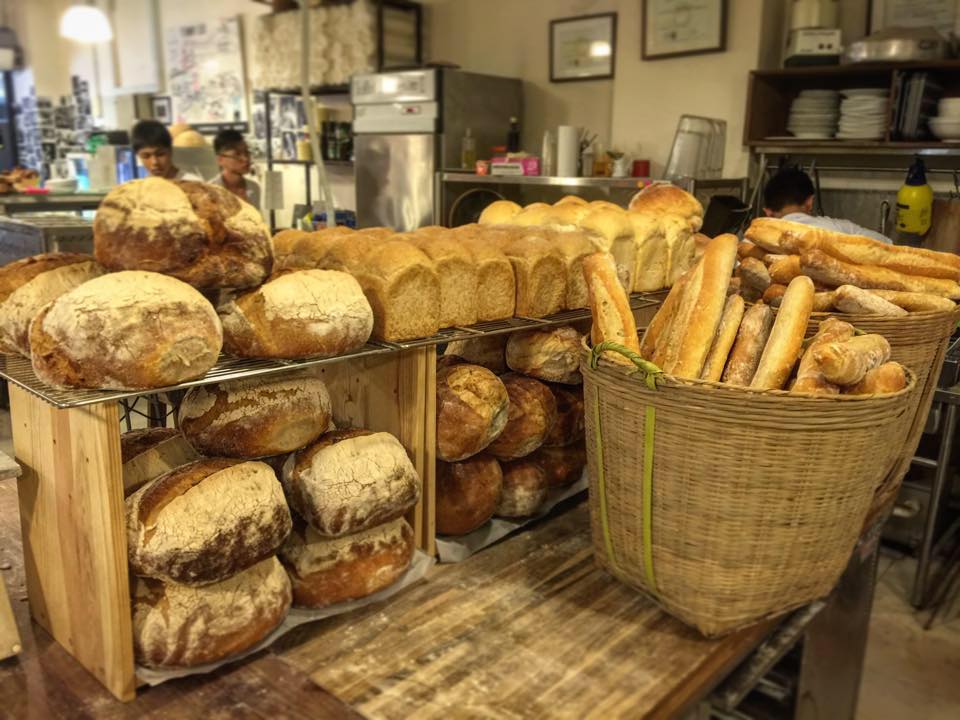 Local foodies no longer have to travel halfway across the world to enjoy authentic French-style breads. Having spent over a decade living in France, Tommy of Tommy Le Baker has plenty of experience when it comes to creating European traditional baked goods.
Unlike most bakeries, you won't find a lot of fancy tarts or buttery croissants here – Tommy Le Baker specializes in high quality sourdough bread that never fails to bring bread aficionados back for more. Having pledged to use 100% natural ingredients, Tommy constantly experiments with flour, salt, and water, creating a variety of simple yet hearty masterpieces that can't be found anywhere else.
Contact Number: 012-207 1588
Address: 82, Jalan Rotan, Kampung Attap, 50460 Kuala Lumpur, Wilayah Persekutuan Kuala Lumpur
Website: https://tommylebaker.wordpress.com/
Bunn Choon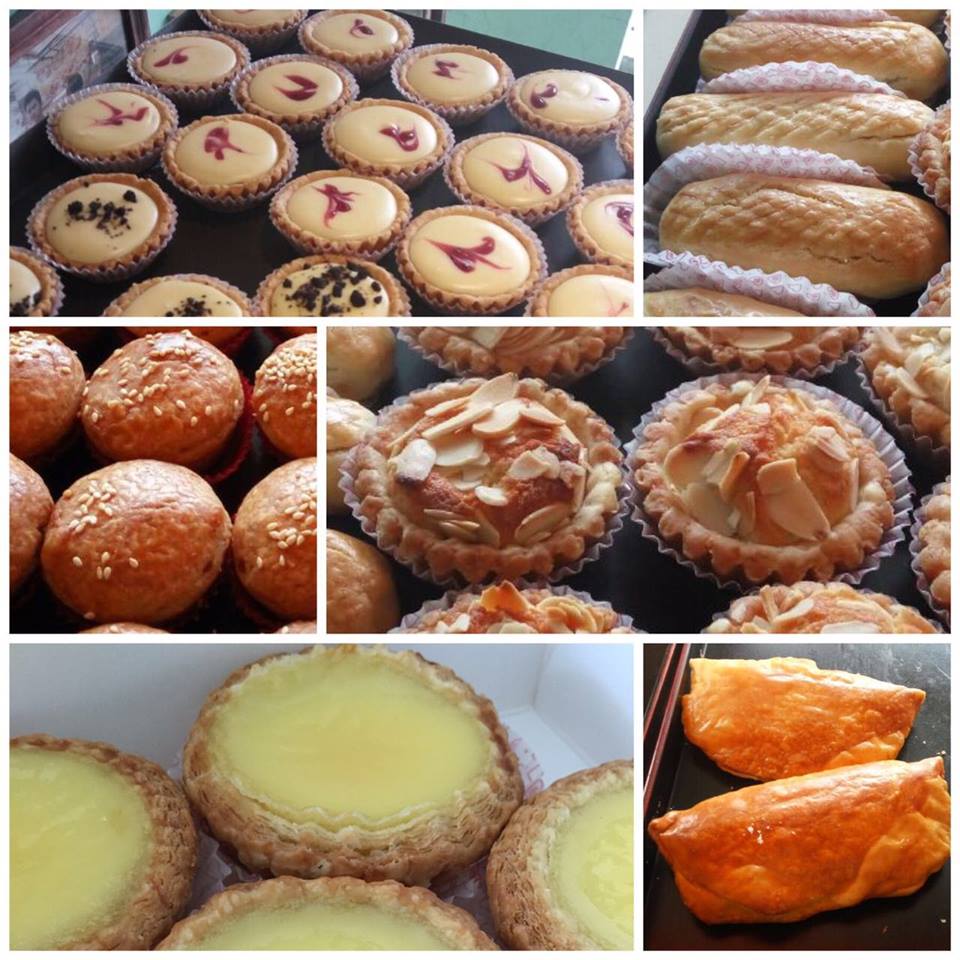 Looking for something with a more local flavor? Bunn Choon is one of the best places in Kuala Lumpur to enjoy traditional Chinese pastries. People line up outside their shop every weekend for a chance to enjoy their amazing egg tarts.
Originally opened at the now-closed Imbi morning market, this little bakery has since moved on to its current location off the busy Petaling Street. Aside from egg tarts, Bunn Choon also offers a number of other traditional Chinese pastries such as salted egg buns, char siew pie, and the ever popular pineapple tarts. Their delicious products are baked around the clock, ensuring that you'll always find a fresh batch ready and waiting for you no matter what time you step in.
Contact Number: 016-228 7625
Address: 153, Jalan Petaling, Kuala Lumpur, Malaysia
Website: https://www.facebook.com/bunnchoonmy/
Tedboy Bakery

In 2012, husband and wife Edward and Patrina decided to start a small humble bakery after the birth of their firstborn, Ted. Having Ted has encouraged them to provide healthy and good food for their family. Hence Tedboy's flagship store was built.
Everything created in this bakery was made with Ted Boy in mind, hence only items of the highest quality are allowed on their shelves. All of the breads and pastries at Tedboy's are made daily in their humble kitchen using simple and healthy ingredients such as eggs, flour, water, and yeast to create wonderful bites of love.
A great place for health-conscious food lovers, Tedboy Bakery offers wholesome baked goods that are strictly free from preservatives. There are plenty of choices on offer; whether you're looking for a quick bite from their delightful mini red buns or prefer chowing down on the densely packed Moist Carrot Cake, there's something here for every member of the family.
Contact Number: 03-7931 7388
Address: 100-G.037, Level G, The School Jaya One No, 72A, Jalan Universiti, Seksyen 13, 46200 Petaling Jaya, Selangor
Website: https://www.tedboy.com/
Souka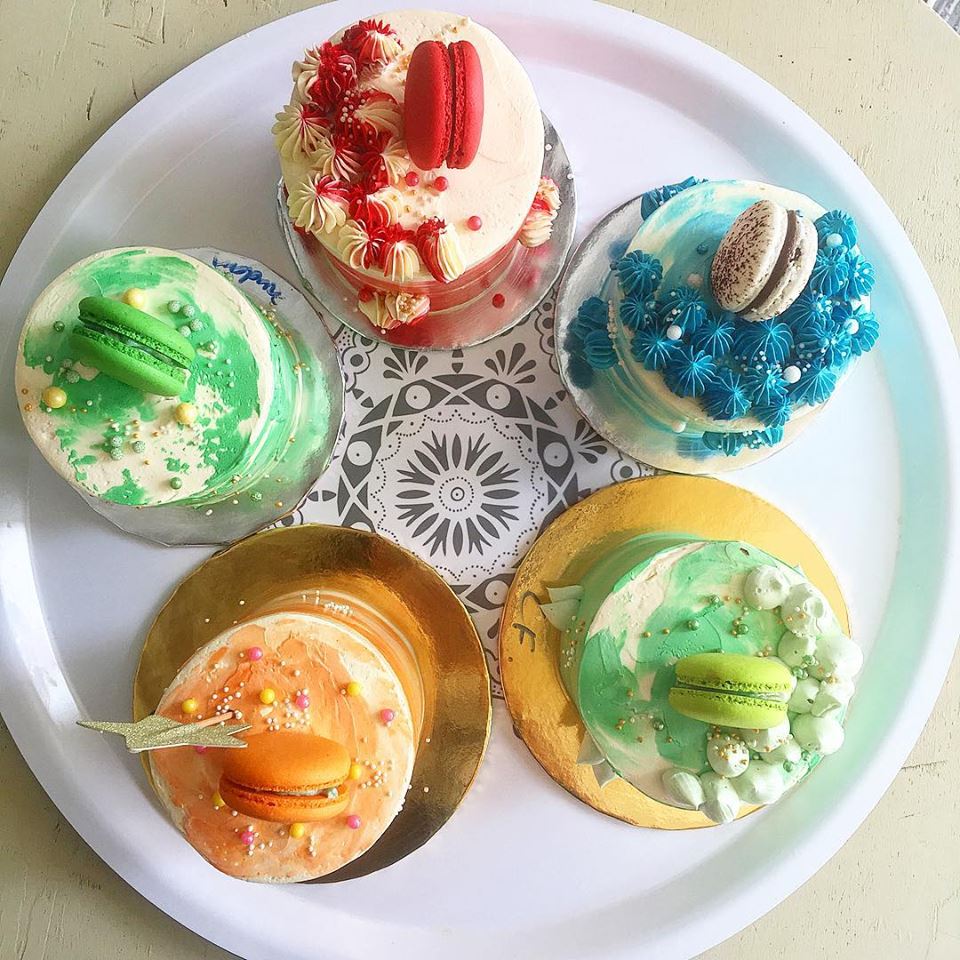 Based in Subang Jaya, Souka is a quirky little cake house which specialises in classic cakes and desserts, elegant wedding cakes and customized birthday cakes.
Led by a husband and wife team, Souka offers a variety of beautiful hand crafted cakes made using high quality 100% halal local and imported ingredients. They also cater for dessert tables, mini desserts, in-house parties and simple party decors.
Contact Number: 03-5613 3532
Address: No. 53 Jalan SS 15/5A, Subang Jaya
Website: http://www.souka.com.my/
Kenny Hills Bakers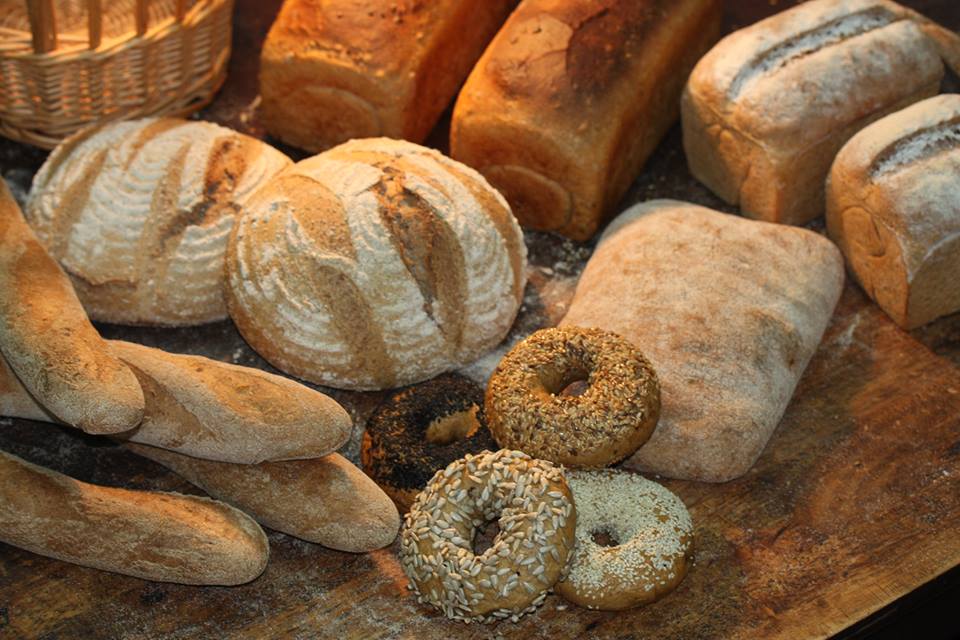 Owned by local filmed-maker Au Tai Hon, the Kenny Hills Bakers are situated in the sleepy neighborhood of TTDI. One of the best places to get breakfast, Kenny Hills Bakers are well known for their spelt sourdough and eight-grain breads – customers adore the dense, almost meaty taste of these hand-crafted delicacies.
Kenny Hills Bakery is dedicated to making fresh breads every day using unbleached flour. This bakery also provides a wide variety of delicious treats such as their signature pecan tart – possibly one of the most gooey, gratifying desserts in all of KL.
Contact Number: 03-6206 4111
Address: Lot I-1A, Taman Tunku, Bukit Tunku, Kuala Lumpur, Malaysia
Website: https://www.facebook.com/kennyhillsbakers/
Levain Boulangerie & Patisserie

In the quiet streets off Jalan Imbi, where colonial-style bungalows dot the landscape, you will find Levain Boulangerie & Patisserie, a warm and lovely French-style bakery and café where you can savor soft, warm and superbly fresh breads and pastries while enjoying a cup of coffee.
At Levain, breads and pastries are baked all day using natural yeast, in a traditional stone oven which imparts a unique flavor and texture to the breads and pastries. With over 60 types of breads and pastries to choose from, even the fussiest eater will be spoiled for choice. And if that's not enough, Levain comes up with an average of 4 new items every month, so you'll always have something new to look forward to. They make their own yeast daily to ensure that all of their breads and pastries come out with a delightfully soft 'melt-in-your-mouth' sensation.
Apart from classics such as the signature Levain Bread, Wholemeal Loaf, and Raisin English Bread, Levain also offers a number of must-try pastries including the Turky Ham Epi Bread, Crab Stick French Bread, and Mocchiri Cheese Bun. They also sell whole cakes and slices with flavors such as Le Sultan Cake, Strawberry Chocolate Cake, and the distinctive Durian Cheesecake.
Contact Number: 03-2142 6611
Address: No. 7, Jalan Delima Off Jalan Imbi, 55100 Kuala Lumpur, Malaysia
Website: http://www.levain.com.my/
Bakery Cafe HACHI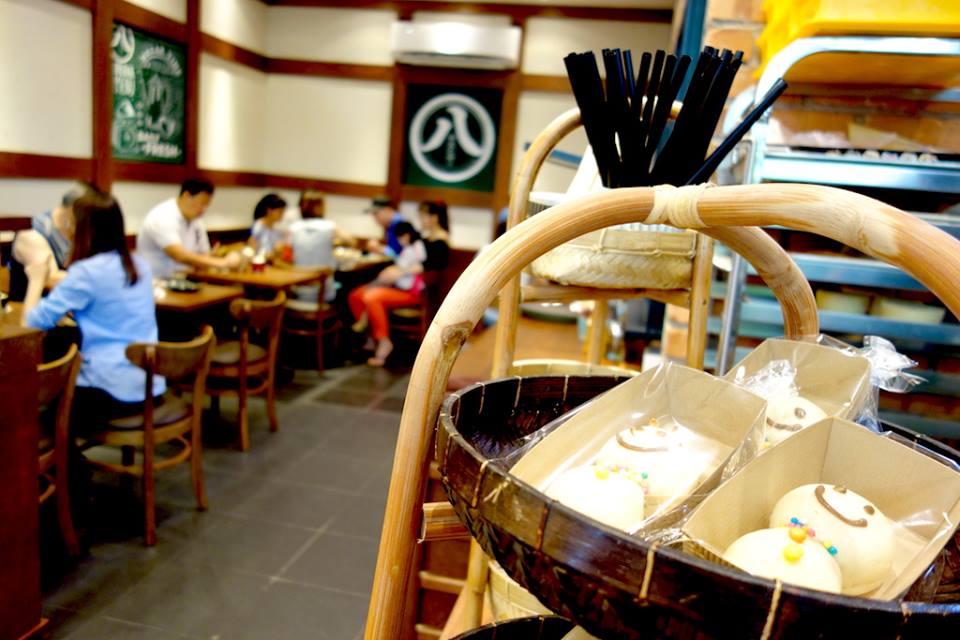 Tired of eating the same old breads day in and day out? Pay a visit to Bakery Cafe HACHI, a Japanese owned bakery that recently opened in Sri Hartamas.
With over 8 years of experience in some of the best Japanese-French bakeries in Asia, Chef Ms Chinami Date is an expert in the field. She uses a special technique to ensure that the signature Hachi Toast Bread has a soft and mochi-like texture. Even after storing it in the freezer and toasting, the bread will remain lovely and soft. It tastes delicious on its own, with cold cuts or cheese, or toasted with butter and jam.
Of course, the Hachi Toast Bread isn't the only thing on offer. Hachi has over 40 types of breads and pastries available – from Japanese classics such as Salty Butter Bun and Melon Pan all the way up to savory meals such as Cheese Toast and Ham and Keema Curry with Cheese.
Contact Number: 03-6206 2668
Address: P-07B , Plaza Ground Floor , Sri Hartamas Shopping Centre , Jalan Sri Hartamas 1 , Mont Kiara, Kuala Lumpur, Malaysia