The Top 10 Best House Cleaning Services in KL and Selangor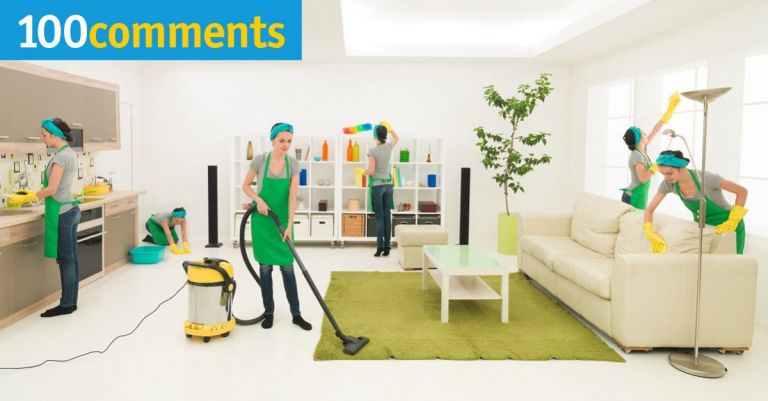 Keeping a house clean and tidy takes a lot more energy than you might expect. How many times have you come back home from an exhausting day at work, only to be surprised to find dust or dirty dishes in the sink?
Though it can seem a little overwhelming, there are actually a lot of options out there that can lighten your workload. Even if you aren't interested in getting a full time house maid, there are a number of house cleaning services available to help you out.
Whether you're planning a thorough spring cleaning or just need someone to dust off the silverware every once in a while, these top 10 best house cleaning services in KL and Selangor have everything you need to keep your house feeling clean and fresh all year round.
KL
Maideasy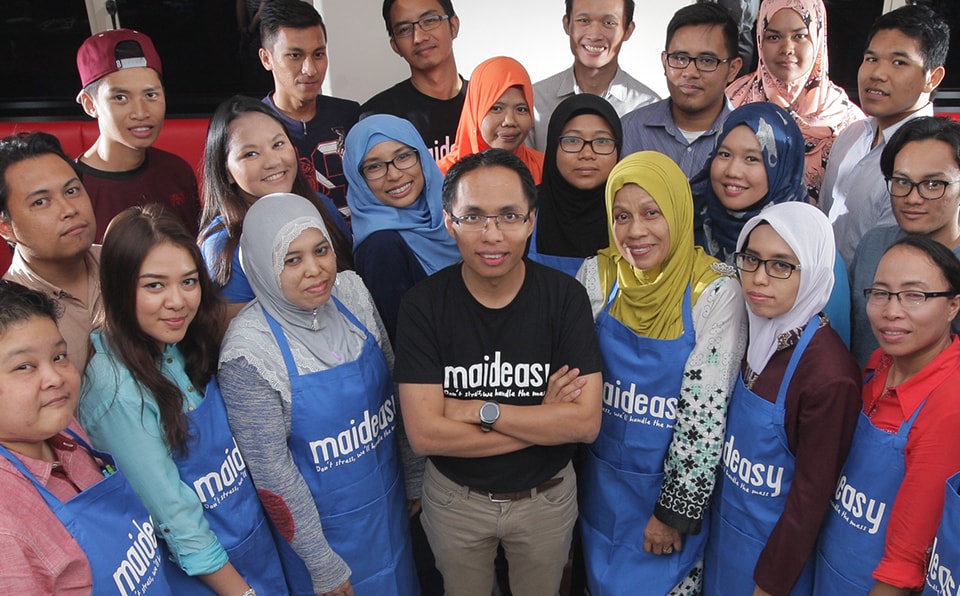 A homegrown local company that seeks to revolutionize the way that Malaysians hire part-time cleaners, Maideasy provides a simple platform that allows homeowners to book part time cleaners in under 60 seconds.
Maideasy is dedicated to helping those who are short on time, providing them with perfect and clean homes. Since their establishment in 2015, Maideasy's coverage area has grown significantly, covering most major districts within the Klang Valley. Whether you're looking for some basic home cleaning, move in/out cleaning, or even an extensive spring cleaning service, Maideasy's dedicated team of cleaners will do their best to leave your home sparkling like brand new!
What people like:
Keeping things convenient – Booking a cleaner is easier than ever before. You can book friendly, fully vetted home cleaners in less than 60 seconds with Maideasy's user-friendly app
100% vetted cleaners – Maideasy only hires trustworthy & reliable local cleaners. They carefully check the background of each and every one of their cleaners for your peace of mind and provide them with training to ensure that you receive the best service possible
Maideasy Guarantee – Your peace of mind is their top priority. If you are not satisfied with the quality of their service, Maideasy will send another crew for free!
Contact Number: 1-700-81-6243
Address: Unit 5-12, Tower A, The Vertical Business Suite, No. 8, Jalan Kerinchi, Bangsar South, 59200, Kuala Lumpur
Website: https://www.maideasy.my/
Kleener Services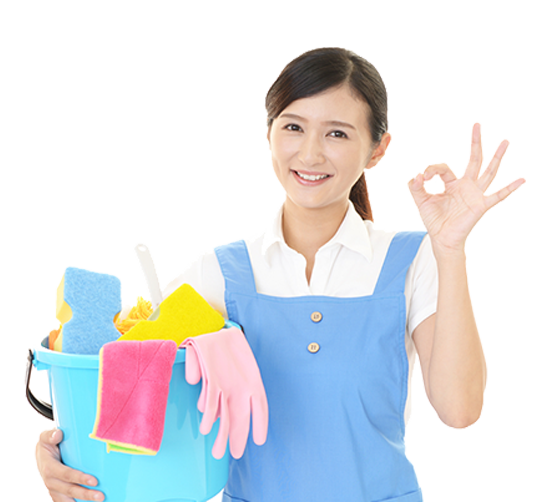 Launched with an aim to provide proper and efficient cleaning services, Kleener Services has progressed by leaps and bounds over the years. To date, the company is rated as one of the largest and most dynamic cleaning contractors in the business, which is reflected in its ability to adapt, overcome, and respond to changes in the industry.
Presently, Kleener Services is a full fledged cleaning and preventative maintenance outfit deploying appropriate technology and manpower in providing these services by achieving a high standard of hygienic environment that meets the industry's most stringent requirements.
What people like:
Wide variety of services – Ranging from daily/weekly/monthly cleaning services, floor maintenance and restoration, carpet shampooing, and facade cleaning.
Technology – Kleener Services deploys a large array of machinery and equipment ranging from simple cleaning tools to high duty, sophisticated automotive machinery specific to individual circumstances prevalent on site. Such assets are reviewed and updated constantly so as to maintain and enhance optimum productivity
Contact Number: 603-2283 5677
Address: 35, Jalan Abdullah, Off Jalan Bangsar, 59000 Kuala Lumpur
Website: http://www.ks.com.my/
Petaling Jaya
Breezy Clean Homes

Your home is your sanctuary. It is a place that you would like to keep clean, cozy, inviting, relaxed…… A place where you look forward to returning to after a hard day's work. Depending on your availability of free time, it may not always be possible to clean the house yourself. Hence, wouldn't it be a big relief to enlist the assistance of professional cleaners?
Breezy Clean Homes has a dedicated team of cleaners with over 30 years of experience in the cleaning industry. Whether you're looking for help through a regular weekly housekeeping service or a single spring cleaning event, Breezy Clean Home is sure to have you covered.
What people like:
Affordability – Our different packages allow you to request our cleaning services according to your immediate needs and pay only for the level of service you want without any unnecessary frills or add-ons.
Accessibility – Apart from our hands-on cleaning team, our service is backed up by our capable call-center to answer any queries you may have regarding our cleaning services and to advise you on tailored cleaning services.
Service Guarantee – We are confident that we can deliver a satisfactory cleaning job.
Contact Number: +6012 281 6132
Address: Block F-05-01,Pacific Place Commercial Centre, Jalan PJU 1A/4, Ara Damansara, 47301 Petaling Jaya, Selangor Darul Ehsan
Website: https://www.breezycleanhomes.com/
Ali Baba Cleaning Services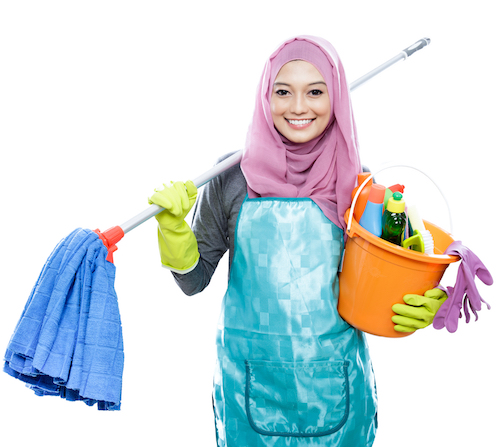 Ali Baba Cleaning Services Sdn Bhd was incorporated on 5th April 2011 to take over and expand the cleaning services business of Cleaning Boy Services, a company established since March,2008.
Initially, the company started only supplying part-time cleaners to homes & offices around Kepong, Sg. Buloh & Kota Damansara areas. Now, Ali Baba Cleaning Services provides both contractual and non-contractual cleaning services to a host of Offices, Banks, Factories, Showrooms, Gymnasiums, etc all around KL and Selangor.
Today, Ali Baba Cleaning Services Sdn Bhd has been established to provide commercial cleaning services such as Carpet & Upholstery Shampooing, Initial Cleaning for newly completed housing projects, Post-renovation / Initial Cleaning for new houses, External High Rise Cleaning for Building s and Showrooms, Maintenance service of shop front , Floors Cleaning & Polishing, Spring Cleaning before Festivals and General Cleaning for Moving –in or Moving –out.
What people like:
Satisfaction Guaranteed
Trusted & Reliable Personnel
Value for Money Service Rendered
Contact Number: 03-6148 4633
Address: C-1-41A, Block C, Jalan PJU 10/10F, Saujana Damansara, Petaling Jaya, 47830 Selangor Darul Ehsan.
Website: https://www.alibabacleaning.com.my/
Ace and Shine Cleaning Services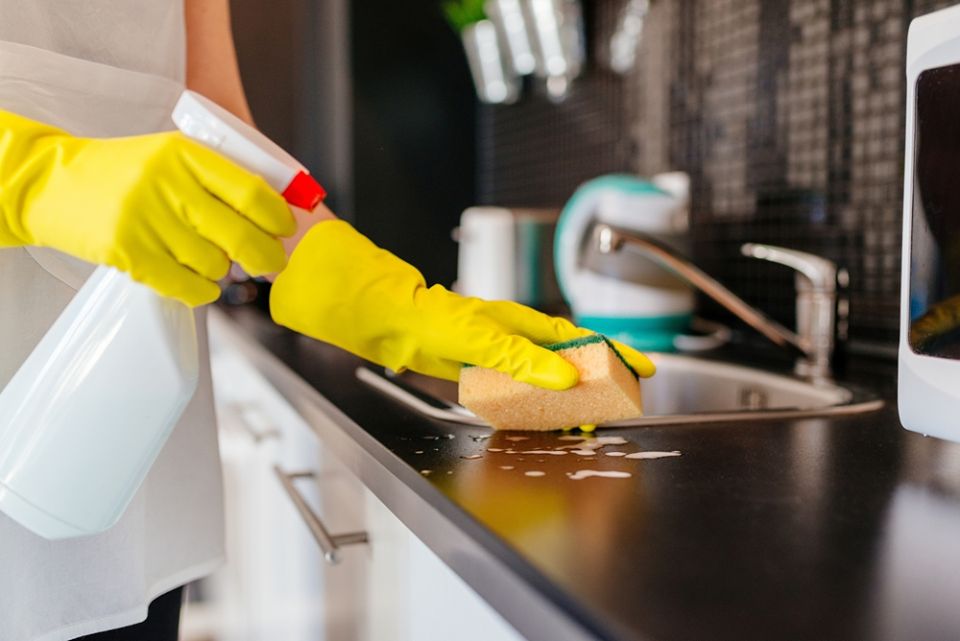 A cleaning services company based in Kuala Lumpur, Malaysia, Ace and Shine Cleaning Services is dedicated to their company's values: Aspired, Committed, and Excellence. With these three ideals in mind, they aim to set a new cleaning services benchmark in Malaysia's cleaning services industry.
Ace and Shine employs modern methods, using proven equipment and materials together with well trained cleaners and maids to deliver the utmost in cleaning services. They strive to build strong and lasting relationships with their clients and are committed to providing every single customer with the personal care they deserve.
What people like:
Well trained cleaners and maids – All our cleaners & maids are hand-picked by the company's top management, and trained in-house professionally.
Satisfaction guaranteed – If for any reason you are not satisfied with our cleaning, let us know within 24-hours, and we will come back and clean the specific area. A professional cleaning isn't complete without your satisfaction.
Extreme flexibility – We offer flexibility in every aspects! It is our pleasure to tailor a customized cleaning package which suits your every needs anytime, anywhere.
No hassles – We will supply all cleaning tools. Just sit back and relax!
Contact Number: 010–799 9987
Address: 38, Jalan SS 2/10, Petaling Jaya, Malaysia
Website: http://www.aceandshine.com/
Le'kas Cleaning Services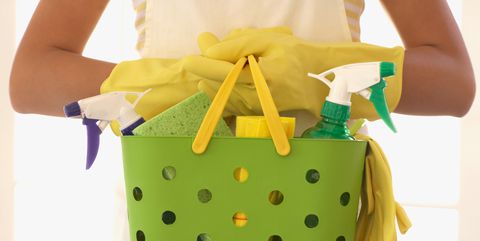 Founded in 2005 under the company name of Le 'Kas Hygen Services, Le 'Kas has grown much bigger over the years. After a decade in the service industry, Le 'Kas Services stands out from the crowd due to their reputation for high quality cleaning services and their utmost attention to detail.
Le 'Kas provides professional cleaning services which covers almost every aspect of hygiene in the modern working environment. They guarantee the highest possible standards of professional cleaning and hygiene management using only environmental friendly detergents.
What people like:
Structured Cleaning Programmes – Our structured cleaning service programmes of work are built to be sympathetic to the existing procedures and routines of each office.
Wide variety of services – Including professional cleaning for offices, retails, and homes; carpet and tile restorations; waste management services; professional car cleaning and polishing; moving in/out packing services; MASS cleaning
High Quality of Service – Le 'Kas provides a worry free, reliable and a seamless cleaning service that ensures a clean and safe working environment that boosts productivity of the staff and captivates their customers.
Contact Number: +6 010-225 6447
Address: 633, Level 6, Block B, Mentari Business Park, Jalan PJS 8/5, Petaling Jaya, Selangor
Website: https://lekasservices.com/
Seri Kembangan
Tidy N Shines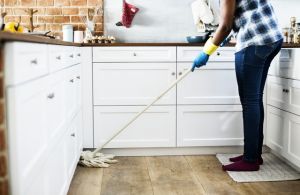 Serving as your total cleaning solutions team, Tidy N Shines provides a number of cleaning service packages suitable for any budget.
Aside from their general Cleaning Maids Services, Tidy N Shines also offers a wide variety of other services including upholstery & carpet cleaning, office cleaning, events & party cleaning, new house cleaning, and painting services. Aside from that, they can customize your plans to fit your personal schedule. Simply inform them about the dates and times you'd prefer to structure a perfect plan that always fits within your price range.
What people like:
Customizable Plans – We are your total cleaning solutions team, and we can customize your plan to fit your schedule. Tell us the dates and times you prefer, structure a plan that fits within your budget and never exceeds it.
Experience and Professionalism – Tidy n' Shines demonstrates a strong commitment to excellence cleaning service. We hope you could provide us opportunity to try our quality service.
Sparkle Aplenty – We are not a franchise and our business is not selling franchises. We are in the cleaning business and our product is professional cleaning service. We do not acquire and assign your business to subcontractors. Our tech and supervisory positions are staffed with quality employees that take pride in their work.
Contact Number: +60 12 2092172
Address: Sri Kembangan, 43300, Serdang, Malaysia.
Website: http://www.tidynshines.com/
Damansara Utama
H20 Cleaning Service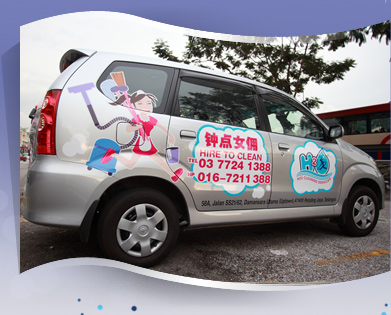 Considered as one of the finest domestic cleaning service agencies in Malaysia, H2O Services was created to cater to Malaysian employers who required privacy and felt tired of a host of problems from full time maids.
H2O provides the highest standard of service to all of their clients. They remain very competitive because they provide all of their clients with quality work to assure maximum satisfaction. Despite having high competition, H2O company has continued to grow over the last few years thanks to their integrity, consistency and a strong effort to appeal clients needs.
What people like:
Only the best cleaners – H2O uses only cleaners who are fit and legal to work in Malaysia according to malaysia law. Each cleaner is personally interviewed to ensure the suitability of the applicant, identity and reference checked before they begin to work. We are strict in this area, both for the protection of our valuable clients, the agency and it is reputation.
Excellent service all year round – Our services are flexible and can be adjusted to individual needs and preferences. Our working hours, 3 shift a day, 7 days a week, 365 days a year and can be varied according to your requirement.
Dedicated to your satisfaction – We make every efforts for each of our valuable clients to feel happy with our services and cleaners. Our valuable cleaners is not a luxury, it is a way to gain more family and leisure time for you.
Contact Number: 03-7724 1388
Address: 78B Jalan SS21 / 62, Damansara Utama (Uptown)
Website: http://www.myh2o.com.my/
Cheras
CA Cleaning Services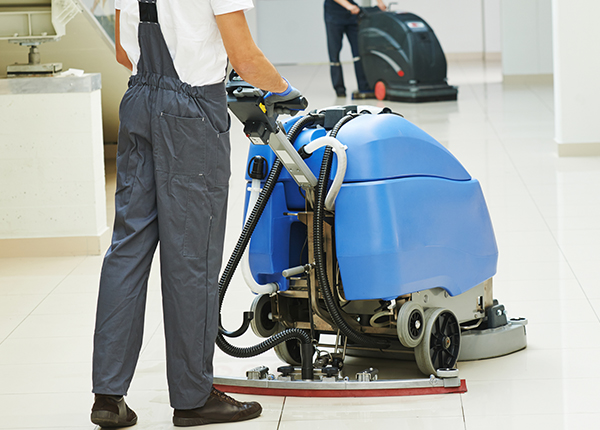 CACS provides professional cleaning services and high quality of services is our priority. For years, they have been providing a wide variety of customers with first – rate service. Their professionally trained staff and environmentally-friendly cleaning techniques have made CACS an example of a homegrown Malaysian success story.
Aside from residential cleaning, CACS also does cleaning services and maintenance for businesses such as shopping malls, hypermarkets, offices, schools, factories and others. Other than that, they also provide Mobile Cleaning Service or also be known as part-time cleaning and focus more for residential / commercial areas in Malaysia.
What people like:
Wide variety of services – CA Cleaning Service Sdn. Bhd. offers a variety of cleaning services, including office cleaning, apartment cleaning, and janitorial services.
Experienced Staff – Our experienced and professional staff are prepared to take care of your commercial cleaning needs in a timely, comprehensive, and discreet manner.
Contact Number: 017 8811 606
Address: No. 2A, Ground Floor, Jalan Desa Cahaya 12, Taman Desa Bukit Cahaya, 56000 Cheras, Kuala Lumpur
Website: http://www.cacleaningservice.com.my/
MJ Cleaning Solutions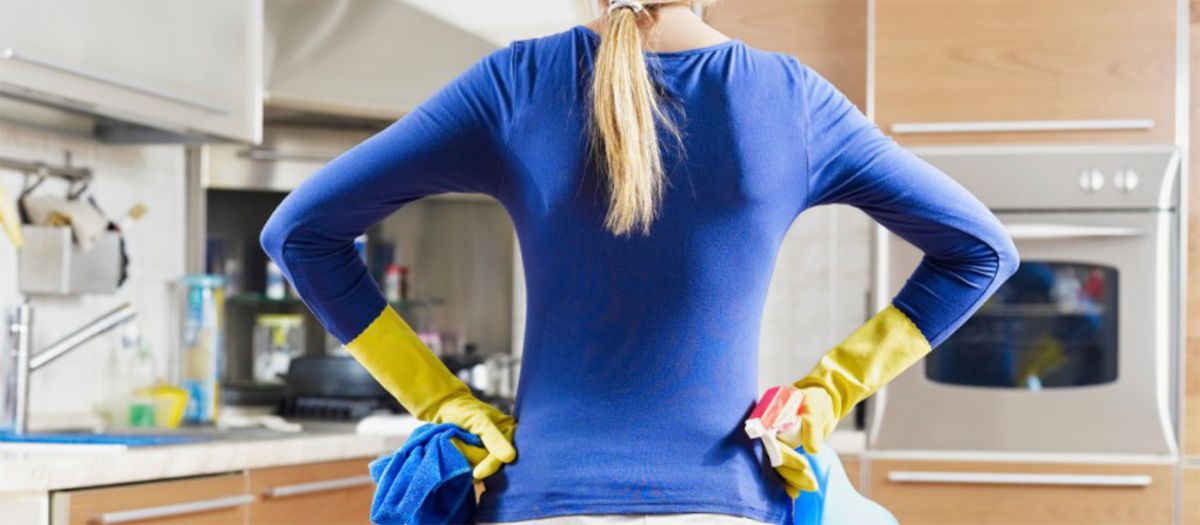 As one of the top cleaning service providers in the Klang Valley, you can count on MJ Cleaning Services to deliver all your cleaning needs. Their dedicated team has a combined experience of more than 10 years and has helped to build their reputation through their reliability, responsibility, and responsiveness.
What people like:
Part-Time Maid – Hourly maid services to residential & commercial customers
Projects – Contractual projects in maintaining the cleanliness and hygiene of premises
Specialist Cleaning – Carpet cleaning, initial cleaning, floor cleaning and etc
Products – Detergents and various cleaning equipments
Contact Number: 03-9130 0503
Address: No. 64-1, Jalan Mutiara Barat 6, Taman Taynton View, Cheras 56000 Kuala Lumpur
Website: http://www.mjcs.my/