The Recommended Moisturising Cleanser for 2021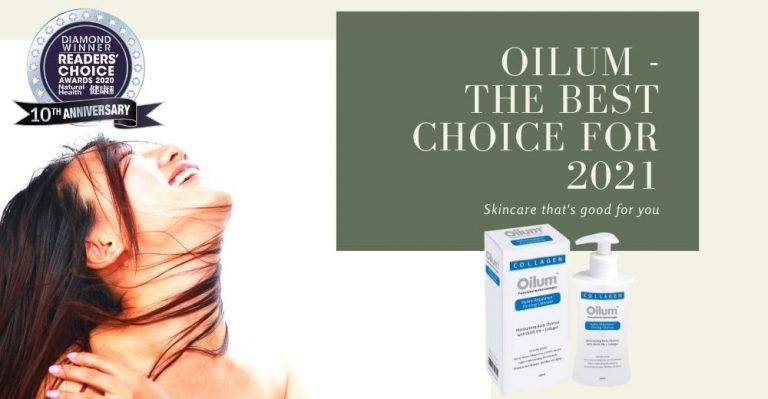 When it comes to facial and body cleansers, it's not about finding the most-trending products; rather, it's more important to eliminate the not-so-good ones and replacing it with better choices for your skin health. This article will help you make better decisions by examining what toxic ingredients that exists in most skincare products to avoid and then suggest a skin-friendly alternative that you can use daily without worry. Let's make 2021 your most beautiful skin year yet!
Toxic Ingredients to Avoid in Facial and Body Cleansers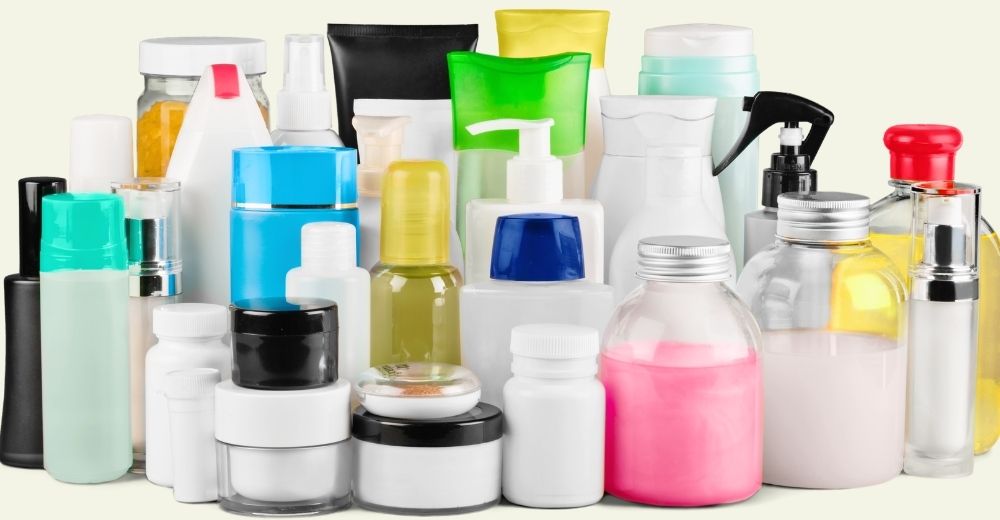 Most toxic ingredients that exists in most skincare products to avoid can be classified into the following five main categories: parabens, sulphates, phthalates, petroleum and synthetic fragrances. Parabens are commonly used preservatives in skin care products. The other four are also commonly found in skincare products. Parabens are used in a variety of products including facial cleansers, body washes and cosmetics because they help preserve these products. Studies have shown that parabens are toxic for humans. It is probable that long-term skin exposure to parabens can cause skin and/or reproductive issues, and there is also evidence to suggest that they can cause cancer.
Oilum's skincare products are free from parabens and other toxic chemicals. This nourishing and gentle skincare range is a great choice for all types of skin including extremely dry ones that are prone to redness, inflammation, itchiness, and skin irritation.
The Recommended Facial and Body Cleanser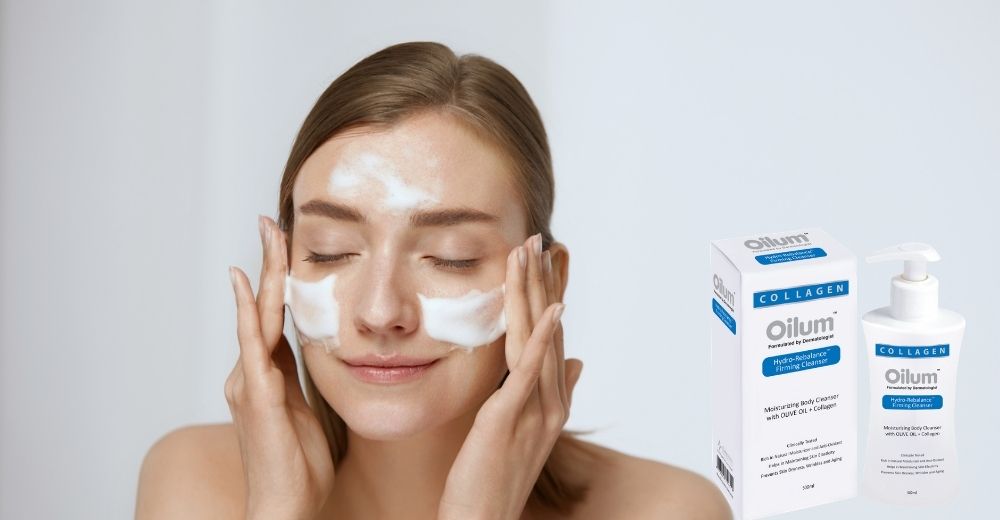 A good cleanser is a must in any skincare regime. The problem is that some cleansers have parabens, sodium lauryl sulphate, benzyl salicylate, formaldehyde-releasing preservatives, and many others. If you see these ingredients in the product labels, it's best to stay away from them as they can actually worsen existing skin conditions.
Oilum Hydro-Rebalance Firming Cleanser removes dirt and other contaminants without stripping your skin of moisture. Developed by dermatologists and clinically tested, it is a multi-award-winning product rich in natural moisturisers and antioxidants that can help you relieve dry skin concerns. This gentle cleanser contains olive oil, a strong antioxidant that is commonly used as a moisturiser to nourish dry skin and rebalance moisture levels within our skin.
Oilum Hydro-Rebalance Firming Cleanser can be used to cleanse the face as well as the body, making it a good and effective multipurpose cleanser.
This paraben-free product also contains collagen, which combines with olive oil to hydrate and boost the elasticity of the skin. This cleanser can help to protect skin from dryness and environmental irritants, resulting in cleaner, and suppler skin. Use it daily to keep your face and body clean and hydrated!
Oilum – The Best Choice for 2021
Oilum Hydro-Rebalance Firming Cleanser is the Diamond Winner of the Natural Health Readers' Choice Awards 2020 for the category Best Moisturising Cleanser (Dry & Wrinkled Skin). This shows that Oilum has been a well-known and trusted brand among Natural Health magazine readers for the past few years.
So now you know what ingredients to avoid when choosing your facial and body cleanser products. Whenever possible, choose products with natural ingredients such as the Oilum skincare range. By using the natural Oilum Hydro-Rebalance Firming Cleanser, you will have all the protection you need to combat skin dryness and look healthy and glowing. Needless to say, your skin will love you for it!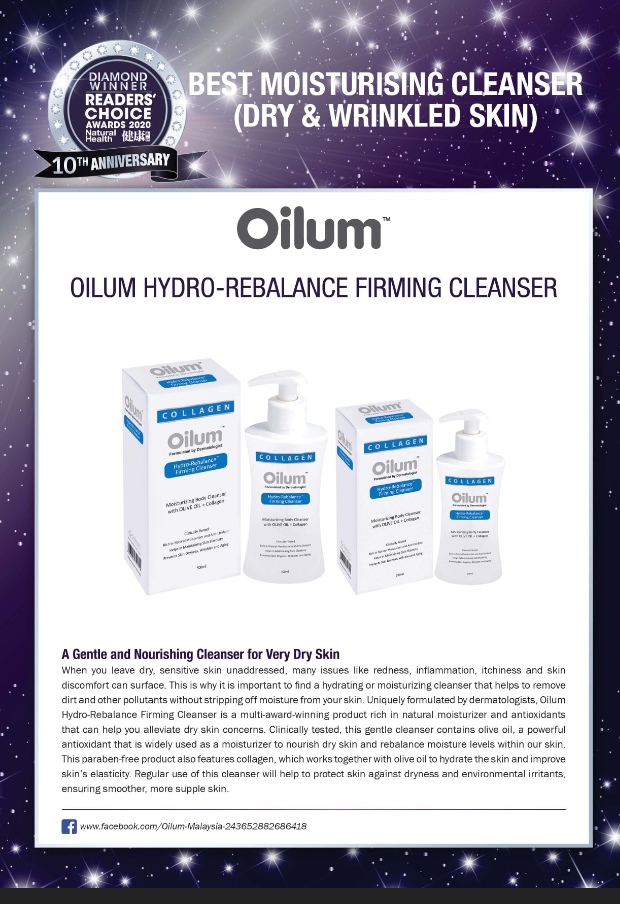 If you love Oilum Hydro-Rebalance Firming Cleanser, leave a review by going here! For more information, visit Oilum's Facebook page.