The Nutrition Advice You Can Count On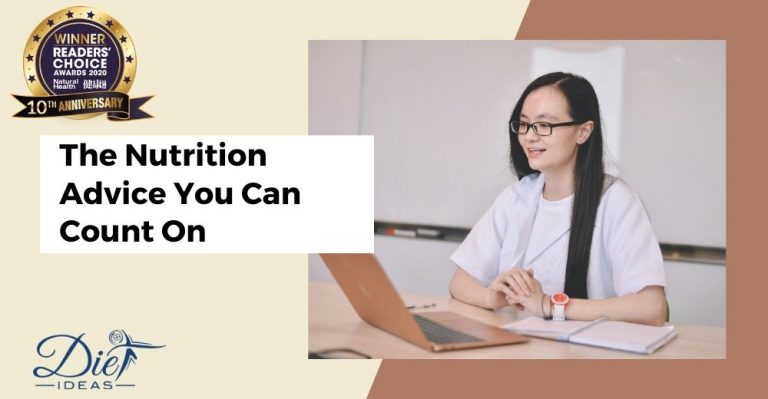 Malaysians are passionate about their food, a little too passionate as some may say. Most of us know that we need to eat better. But we either lack the knowledge or the willpower to implement healthy eating habits in our lives. The good news is, for those who want expert guidance in their journey towards a healthy diet, Diet Ideas is here to help!
Online & Mobile Nutrition Consultation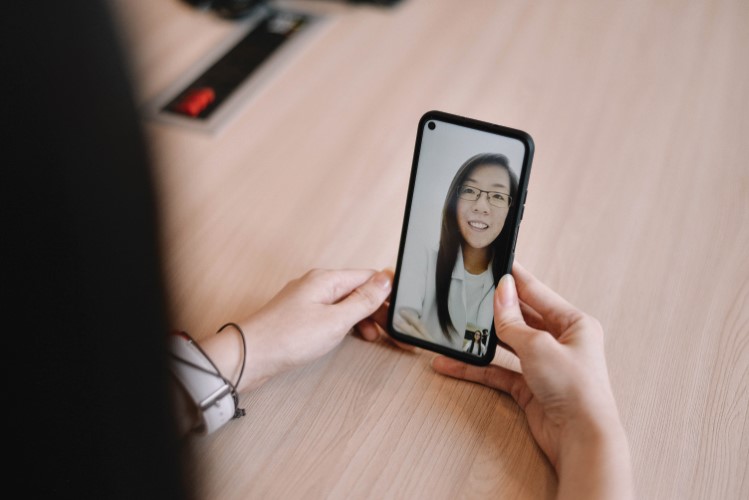 Diet Ideas is Malaysia's first Mobile Dietetics and Nutrition Consultancy Company, offering nutritional assistance and advice via online consultation as well as home and office visits. This means that you can have access to quality nutritional consultation anywhere you are located, which is a great way to keep healthy even during a lockdown or when faced with logistical issues or family and work commitments. If you are pressed for time to go to the hospital or blood testing laboratory for a full blood test, Diet Ideas' Premium Virtual Consultation includes two home or office visits from the phlebotomist (technician trained to draw blood for tests).
Motivation & Accountability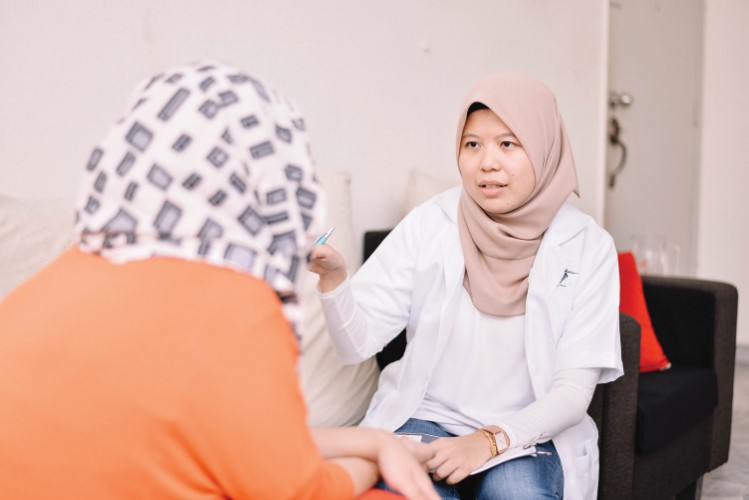 Every dietitian can agree that personal motivation is the root to long-term success in weight management. Regardless of just how good the diet plan is, or the perfectly calculated calories and nutrition it entails, no one can achieve their goals if they don't consistently follow it long enough. Your success depends on how willing and motivated you are to change your diet and fitness routine to meet your weight loss goals.
To ensure accountability and the motivation that comes along with it, you can choose Diet Ideas' packages that include weekly or regular consultation calls to check on your progress and answer any questions you may have. These include a weekly food review to see if you are on track with the customised meal plans and a session with a fitness trainer to complement your healthy eating habits.
Expert Nutrition Advice You Can Trust
The Internet offers a bewildering array of diets and weight loss eating plans, but we would caution taking advice on a customised nutrition plan from unverified sources. Countless diets are created by people who lack qualifications and the necessary hands-on experience of helping people to manage their weight or health issues.
The Diet Ideas team of experienced consultants are equipped with degrees in dietetics, nutrition with wellness and sport science, so you know that you are in very capable hands to come alongside you in your journey to a healthier lifestyle.
Book a Package Today!
If you are seeking for sound nutritional advice within the comforts of your home or office, book an appointment today via Diet Ideas' website and they will get a dietitian to visit you at your convenience. You can choose from a variety of medical nutrition therapy services customised to your unique health conditions. Diet Ideas also offer nutritional assessment, health consultation, and the design of personalised meal plans for their clients.
Diet Ideas has recently won two awards in the Natural Health Readers' Choice Awards 2020 for the categories Mobile Nutrition Therapy Consulting and Online Diet Consulting.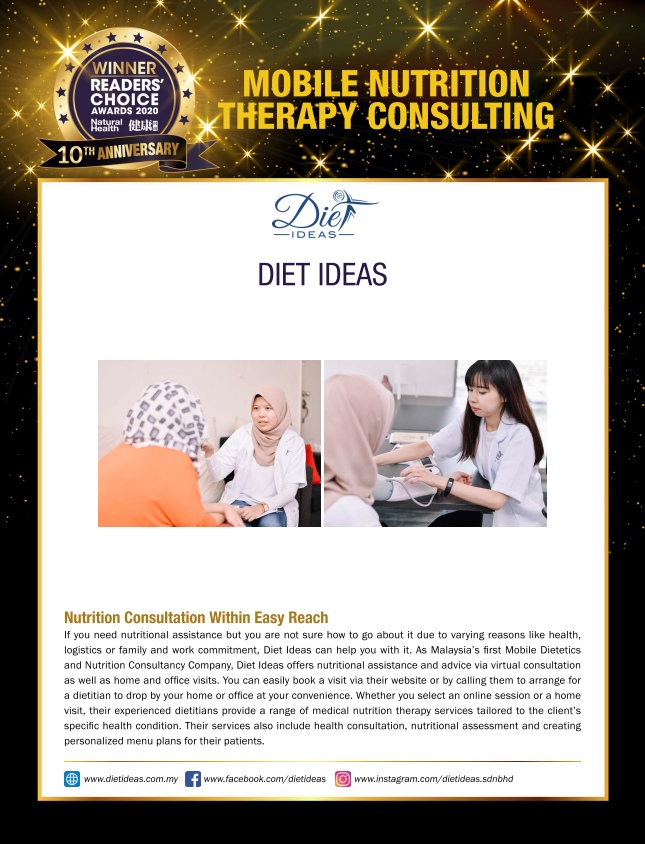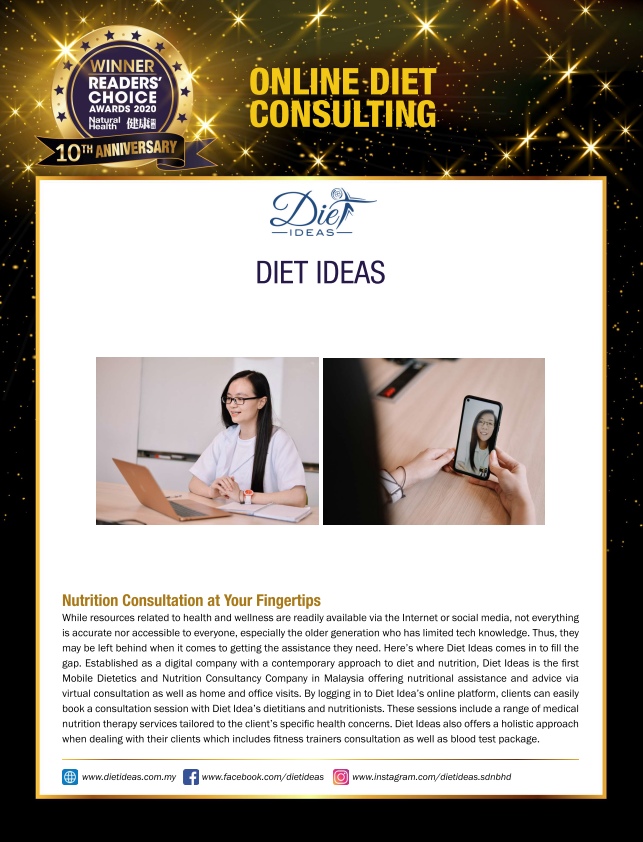 For more info, visit their website, Facebook page and Instagram account.