The New Libresse V-Kebaya Limited Edition Pays Tribute to V-Zone Confidence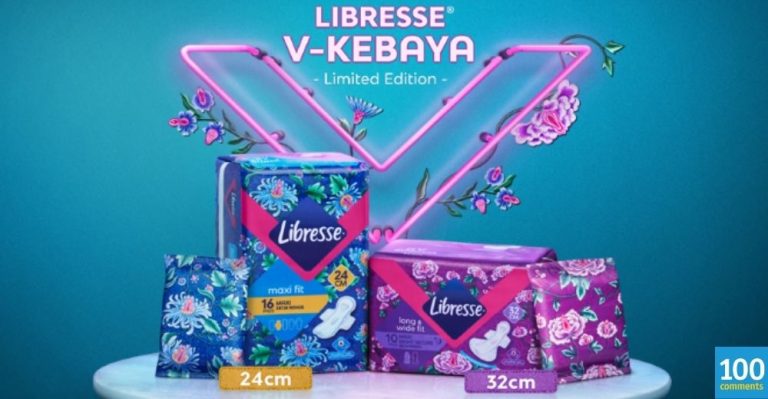 Unique V-Kebaya pack designs, specially created in conjunction with Malaysia Day, to
symbolize the pride of a Malaysian woman who embraces her V-Zone
For Malaysia Day, Libresse, known for its bold, award-winning efforts in V-Zone education and women empowerment, unveils the brand-new Libresse V-Kebaya Limited Edition range which brings to life V-Zone confidence and femininity through a modern interpretation of the Nyonya Kebaya prints. The reimagined Kebaya chrysanthemum and peony designs on the packaging and pads celebrate the confidence of a Malaysian woman who embraces her V-Zone to normalize V-Zone taboos.
"Peranakan or Baba Nyonya is a fusion of Malay and Chinese cultures that gave birth to the Nyonya Kebaya. This fitting, lace-trimmed baju kebaya, which most Malaysians are familiar with, emerged in the 1920s. It's a culturally defining fashion piece which continues to be iconic and well loved by many Malaysian women today, thus the perfect inspiration for our limited-edition range, released in conjunction with Malaysia day to celebrate women's cultural progression in our country," Deenie Ong, Marketing Manager, Feminine Care, Vinda Malaysia.
"At Libresse, we aim to create a world where women can live the life they want by breaking V zone taboos, and that begins with knowing and loving the V-Zone. Knowing your V is knowing that yours is perfect, the way it is. This reimagined V-Kebaya design sends a powerful message that our V-zone is part of who we are as women, and that we should be proud and confident in our own skin."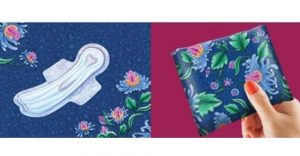 The Libresse V-Kebaya Limited Edition sanitary pads offer the same product features and benefits that Libresse users have come to know and love. These include SecureFit™ designed with wider front, narrower middle and a split rear end to hug women's curves snugly and Deep Flow Channels (DFC) for quick absorption. Together, they work hand-in-hand to deliver an all-around better fit as well as superior absorption for ultimate protection and complete confidence.
"We invite all ladies to join us in celebrating our pride as Malaysian women, in all our different shapes, sizes and cultural diversity, this September. Let's normalise V-Zone taboos in an open, positive and respectful manner by encouraging women to embrace this beautiful part of their body, together,"added Ong.
Follow Vinda's Official Store in Shopee on 8 September (Wednesday), 3pm and Watsons Malaysia's Facebook on 15 September (Wednesday) 12pm to join the Libresse V-Kebaya live sessions with Malaysian personalities Ili Ruzanna and Amanda Andrea, as they share more about the Libresse V Kebaya Limited Edition, the exclusive deals and giveaways.
These limited-edition sanitary pads, priced from RM6.60-RM18.20, are available at retail stores, including pharmacies and supermarkets, nationwide. For a limited time, get an exclusively designed V-Kebaya reusable tote bag with every purchase of Libresse V-Kebaya Unscented Pads Big Value Pack (while stocks last).
For more information, please visit https://www.libresse.com.my/our-world/campaigns/v-kebaya/, or
follow Libresse on social media at www.facebook.com/LibresseMalaysia or IG (@Libresse_My).
Feel free to share your thoughts about Libresse V-Kebaya Limited Edition here!