The Best Nutritious and Tasty Teething Biscuits for Your Baby
Breast milk or formula is the primary source of nourishment for all babies. The vast majority will start eating solid foods by around four to six months old. Not all baby foods are created equal, so the type of solid meals you offer to your child is also crucial. While certain foods that you may offer to your infant have distinct nutritional benefits, it is also important to consider the impact that these foods can have on your baby's newly erupting teeth.
Snacking becomes a natural part of your baby's day as their appetite grows in their journey towards toddlerhood. Growing babies need to eat! Giving your baby BAEBIS as snacks will help with hand-eye coordination while still providing nutritional benefits. BAEBIS rice biscuits are yummy and healthy on-the-go snacks that are ideal for young toddlers.
Around the 6-month mark of your precious little one's growth, they'll begin growing teeth which can be very uncomfortable for them, making parents keen for finding the best biscuits for babies in order to soothe them. One of the major things that found to help are teething biscuits made from baby rice cereal. BAEBIS is a rice biscuit made with brown rice and Calrose rice, with natural fruit puree and concentrate. It is free from artificial flavours and colours, with no added sugar or salt, and is the perfect size for little fingers to pick up. You can be sure that BAEBIS teething biscuits are safe and nourishing for your baby.
Delightful Flavours for Your Little Ones' Tastebuds
BAEBIS comes in a variety of flavours for your babies, namely peach berry, cheese, apple banana and mango avocado. Peaches and berries are high in antioxidants and they also contain fibre, Vitamin A and Vitamin C.  They have a natural sweetness and are unlikely to cause an allergic reaction. BAEBIS have blended pureed peaches and berries into rice puff so your babies can conveniently enjoy the nutritious rice puffs.
Cheese, which contains calcium, protein, and vitamins, can be included in a healthy, balanced diet for new-borns and young children. From the age of six months, babies can eat pasteurised full-fat cheese. The rice puffs have been topped with melted high calcium cheese from BAEBIS.
Apples and bananas are a delightful combination that your babies will enjoy. With these nutritious fruit purees packed into each rice biscuit, BAEBIS is an excellent snack for babies, children, and people of all ages. Parents will be assured that their babies will enjoy its natural pleasant taste.
Mangoes and avocados are naturally high in fibre and nutrition, which babies require for proper digestion and brain development. Avocados are particularly high in growth-promoting B vitamins like folate and B6, as well as vitamin E and zinc, which boost immunological function.
BAEBIS has recently won BabyTalk Readers' Choice Awards 2021 for the Baby Food category.
When purchasing teething cookies for your infant, remember to keep things simple. The biscuit should be composed entirely of real, healthy ingredients and nothing less. Keeping up your child's nutrition with BAEBIS is the key to get them past the difficult stage of teething, enjoy their eating time and to promote healthy growth through proper nutrition. Feel free to leave a review here!
For more information, visit their website,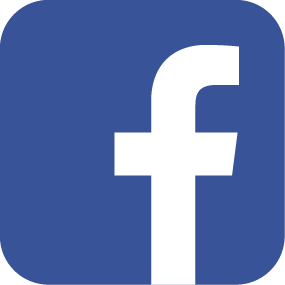 Facebook and
 Instagram page.