The Best Early Childhood Learning Center for Your Children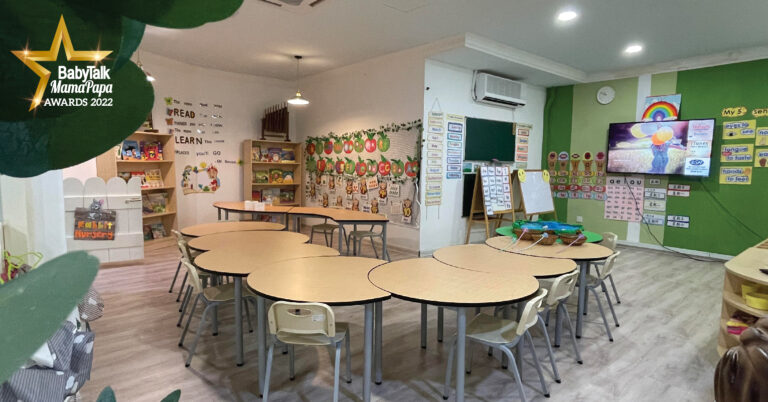 Early childhood education in a reputable centre like Cubs Early Years is important because it teaches children fundamentals that they will carry with them throughout their lives. The skills and knowledge learned during this time provide a strong foundation for future learning. In addition, all its centres encourage your child to develop social skills among friends, develop independence, and learn new routines. It also supports their transition seamlessly to primary school.
Cubs Early Years has over 80 years of combined experience in pre-school education and is proud to offer an integrated approach to learning that helps kids to apply their learning in class to everyday life. With such a well-designed simulated environment, kids can easily adapt to different types of learning approaches—something that is crucial for young learners in today's ever-changing world.
A Wholistic Approach to Child Development
The learning centre draws upon Bronfenbrenner's Bioecological Systems Theory in its approach to child development. This theory views child development as a complex system influenced by relationships and connecting environments. The faculty members understand that the activities their students engage in on a regular basis, including interactions with classmates and instructors inside the classroom, and with friends and family outside the classroom, are crucial to their development. The organisation of the children's classroom also has a strong impact on how the children can engage in activities and interactions. They will be nurtured to understand the actions in one context influences the others. Bronfenbrenner's theory is especially relevant for early childhood educators because it takes into account all of these different factors.
Thus, the faculty members and staff at Cubs Early Years take a lead-by-example approach to instilling character-building values in your child, such as love, care, sharing, respect for self and others, honesty, responsibility, and fairness. The homerooms are great for kids because they only accept a small number of students at a time. This means that each child gets more personal attention and there are fewer distractions.
At Cubs Early Years, every child deserves a strong foundation for their future success. That is why they have a dedicated team to providing an award-winning preschool education programme that gives your child the chance to learn, grow and develop their potential in a safe and nurturing environment.
They believe that every child is unique, so the curriculum is designed to cater to each individual's needs. Whether your child is a natural explorer or a budding artist, they'll have the opportunity to discover their interests and talents while developing essential life skills.
Parents can be assured that Cubs Early Years will help children boost their personal skills and foster confidence in them as they share ideas, explore and express themselves through languages, activities, and play.
Cubs Early Years was recently awarded the BabyTalk MamaPapa Awards 2022 as the Best Early Childhood Learning Centre.
So if you're looking for a preschool that will give your child a head start in life, look no further than Cubs Early Years! For more information, visit their website, Facebook and Instagram pages.