The Best Acne Treatment during the Pandemic & Beyond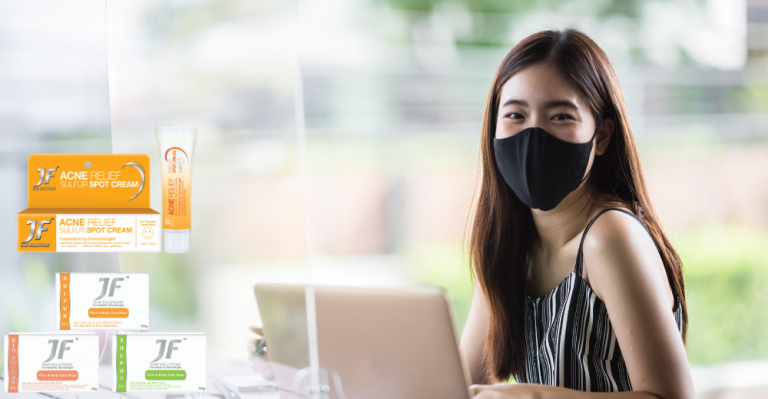 Acne is a common skin condition that affects the face, neck, chest, back, and shoulders. It is estimated that 85 percent of people between the ages of 11 and 30 will experience acne at some point in their lives. Acne occurs when the hair follicles are clogged with dead skin cells and oil from the skin. Bacteria grows in this mixture and causes a pimple to form.
Although acne affects people of all ages, teenagers are at the highest risk of developing it because of hormonal changes. However, because of the pandemic, people who thought they are past the hormonal stage found themselves battling with the dreaded acne issue – again. This is because when you wear face masks regularly, you have a high chance of getting mask acne, a type of breakout that occurs when wearing face masks for long periods of time.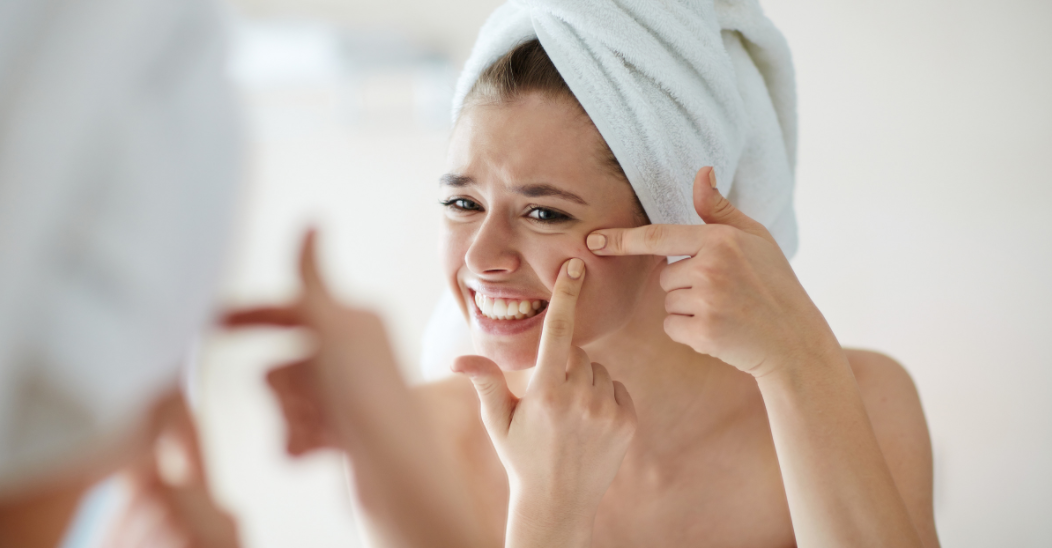 Mask acne, also known as maskne or acne mechanica, is formed when the sweat, heat and friction from the face mask cause facial irritation that leads to acne. Our tropical and humid weather combined with breathing for hours with the mask on makes it a breeding ground for acne, blocked pores and blackheads.
The good news is, there is no need to suffer from mask acne when there are effective options available, like JF Skincare Solutions.
A Natural Spot Treatment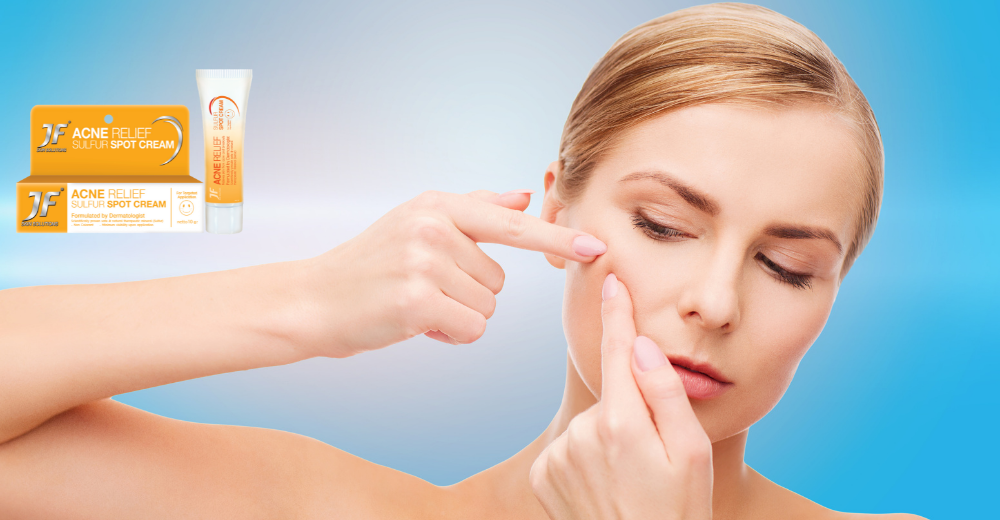 If you find your chin, jaw and lower cheeks are riddled with acne, a spot treatment can help bring relief. JF Acne Relief Sulfur Spot Cream helps to clear clogged pores by getting rid of the buildup of dead skin cells and gunk inside your pores. It also helps control excess oil that causes acne and prevents future breakouts. It is an excellent acne treatment for those who already suffer from blemishes.
JF Acne Relief Sulfur Spot Cream is a better choice for treating acne than other competitors because it uses pharmaceutical grade sulfur that is safer and more natural than many other acne treatments on the market. Its natural formulation derived by dermatologists is so gentle that it will not irritate sensitive, dry skin. The good news is, the cream is virtually invisible when applied to your face, ensuring that it won't call more attention to your blemishes!
An Anti-acne Soap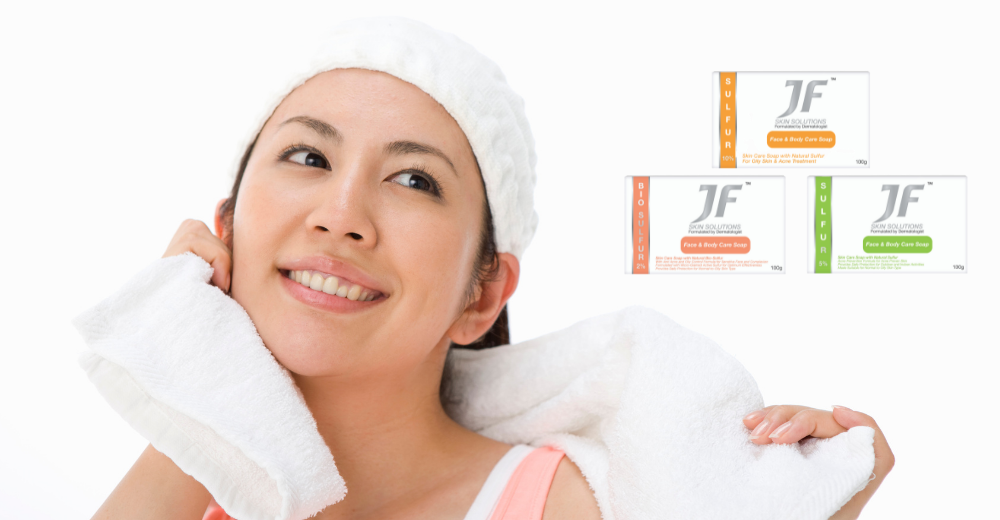 JF Skincare Soap is made from pure pharmaceutical grade sulphur and micro-grained active sulfur, which is a natural, safe and effective ingredient in acne skincare. It is gentler than other ingredients used for the same purpose, such as benzoyl peroxide and salicylic acid that are too drying and can irritate the skin. Sulphur is known to be highly effective at preventing and eradicating acne thanks to its anti-bacterial, anti-fungal and anti-inflammatory properties. It can be used to safely cleanse the skin, block excess oil production, and clear up existing blackheads, clogged pores and blemishes.
Formulated by and recommended by dermatologists, it is designed to meet the needs of patients looking for dermatological remedies for their skin disorders, and it has been clinically proven to be effective in treating acne.
JF Skincare Soap's sulfur content makes it effective in healing all skin types and treat acne-prone skin, especially those riddled with maskne. Use it daily to cleanse your face, chest and back of the body.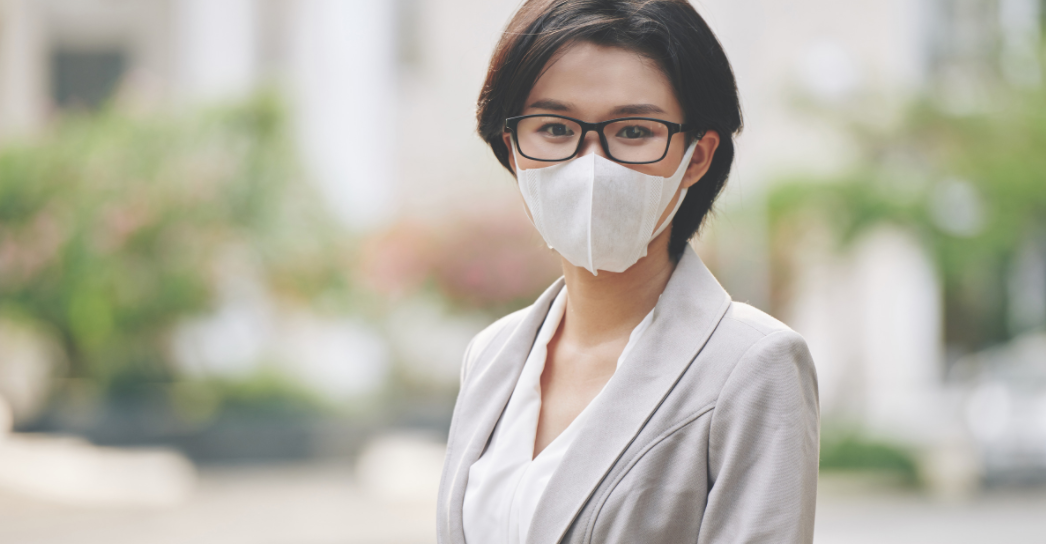 With the pandemic raging in our country, it is important to do everything possible to keep ourselves safe, which means we'll be wearing masks for quite a while longer. While we wait for this stressful period to pass, we must take care of our skin by incorporating good skincare routines into our daily lives. Remember to clean your face daily with JF Skincare Soap, wear clean masks regularly and apply JF Acne Relief Sulfur Spot Cream on your acne to bring relief to it.
With JF Skincare Solutions, you can say goodbye to breakouts and hello to natural, clear-looking skin!
If you love JF Skincare Solutions products, review them at JF Acne Relief Sulfur Spot Cream and JF Skincare Soap! For more information on JF Skin Solutions products, visit the JF Sulfur Malaysia Facebook Page.