Tennis Strikes An Ace!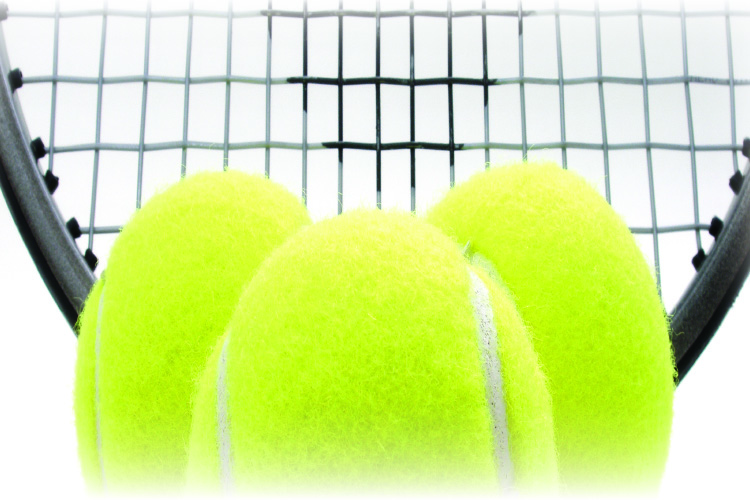 What do Rafael Nadal, Roger Federer, Novak Djokovic and Robin Sterling have in common? And what do Maria Sharapova, Caroline Wozniacki, Dominika Cibulkova, Kim Clijsters have in common? Yes, they are all pin-up boys and girls of tennis.
Tennis has historically been called the sport for a lifetime. But is this true? According to scientists from a variety of disciplines, tennis is still one of the best sports anyone can choose to play.
BACKGROUND
Tennis originated from a 12th century French game called paume (meaning palm); it was a court game where the ball was struck with the hand. Paume evolved into jeu de paume and rackets were used. The game spread and evolved in Europe. In 1873, Major Walter Wingfield invented a game called Sphairistikè (Greek for "playing ball) from which modern outdoor tennis evolved.
WHY PLAY TENNIS?
Tennis can be played as both a sport or as a recreational activity with friends and family. Whether you are five, 25 or 65, you can still learn and play tennis. Tennis is a safe non-contact sport that does not need to rely on expensive equipment. It can be practised alone or played with others and is one of the easiest sports to participate in. Unlike many other sports, tennis is gender neutral and gives equal opportunities for male and female to participate, enjoy and achieve!
TENNIS FOR A STRONGER MIND & BODY
There is no wonder that scientists and physicians world-wide view tennis as the most healthful activity to participate in. Other sports, undoubtedly, provide excellent health benefits, as well as stimulate mental and emotional growth. But no other sport received such acclaim for its great benefits; physically, mentally and emotionally. Here are some benefits to get you started.
PHYSICAL BENEFITS
Increases cardiovascular fitness: It helps in burning fat and improving your cardiovascular fitness and maintaining higher energy levels. Since it is a high intensity sport, it helps your heart to pump the blood more efficiently.
Increases body strength: It is also a very high impact sport which involves a lot of exertion and movement. This increases your hand and leg strength. The high impact nature of the sport results in stronger bones and toned muscles.
Increases general body coordination: It is indeed a sport that involves the entire body coordination. You have to move into position and then adjust your upper body and feet, and transfer body weight to hit the ball successfully. This increases your reflexes and gives you the ability to accelerate quickly.
Increases flexibility: It involves a constant movement which results in making your body more flexible and more stretchable.
Extremely good for weight loss: This sport is perfect for one who is tired to go to the gym and wants to try something different. Men can burn up to 560 calories an hour, and women up to 420 calories an hour.
MENTAL BENEFITS
Develops discipline: You cannot practice tennis once a month; you have to practice regularly. This makes you more disciplined in your approach towards the game.
Plan and implement strategies: Tennis is all about reading the opponent's next move. You will learn how to anticipate an opponent's moves and plan your countermoves. This will help you in your day-to-day life too.
EMOTIONAL BENEFITS
Learn sportsmanship: Tennis teaches you to compete fairly with opponents. It will teach you values such as teamwork, friendship, competitiveness, etc.
Develop social skills: Tennis is a community game. You will meet a lot of people through interaction and communication at the court. This will develop your social skills and increase your confidence.
Accommodate stress effectively: Tennis is a game that will help you fight the physical, mental and emotional stress. The game teaches you how to handle stress effectively. On the other hand, it is also a great stress buster.
TENNIS FACTS:
People who participate in tennis three hours per week (at moderately vigorous intensity) cut their risk of death in half from any cause, according to physician Ralph Paffenbarger of Harvard University School of Public Health.
Tennis players scored higher in vigour, optimism and self-esteem while scoring lower in depression, anger, confusion, anxiety and tension than other athletes or non-athletes, according to Dr. Joan Finn and colleagues in a study done at Southern Connecticut State University.
Since tennis requires alertness and tactical thinking, it may generate new connections between nerves in the brain and thus promote a lifetime of continuing development of the brain, reported scientists at the University of Illinois.
Tennis outperforms golf, inline skating and most other sports in developing positive personality characteristics, according to Dr. Jim Gavin – author of The Exercise Habit.
Competitive tennis burns more calories than aerobics, inline skating, or cycling, according to studies on caloric expenditures.
One of the greatest aspects of tennis is that playing it can be fun. It can be challenging nevertheless, especially if you're just learning, but it is also a sport in which lessons, practice and persistence pay off quickly. Tennis offers a great diversion from life's stresses as well as a great opportunity to socialise, particularly if you join a local tennis league or club or frequent public courts. Tennis is invigorating and once you get the hang of it, tremendously satisfying.
---
References: