Teaching Children to Speak with Impact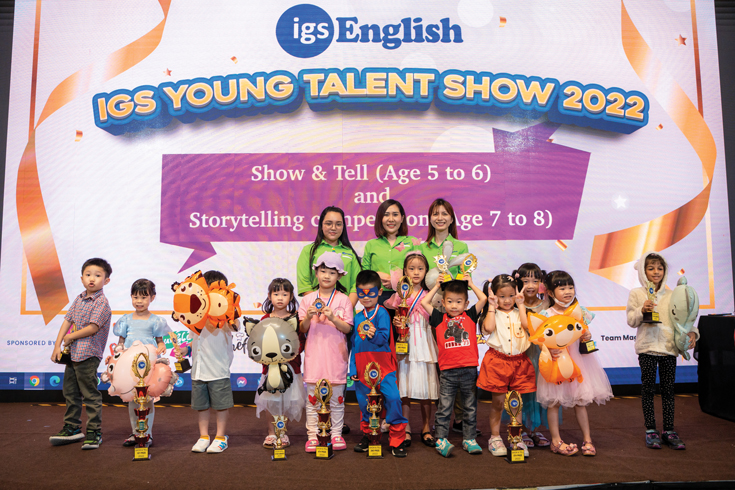 For many young learners of the English language, the act of speaking in English can be an intimidating endeavour. This feeling is compounded when it comes to the daunting task of speaking on a public stage. However, mastering public speaking is a valuable achievement that requires extraordinary self-assurance and confidence.
Recent studies conducted by North Carolina State University and the Statesman Debate Institute have revealed that youths who actively engage in public speaking programs experience an improvement in their academic performance and listening abilities. They are also able to better express their opinions and wield a positive influence over others. And as they challenge themselves to overcome their fear of public speaking in English, they not only develop strength and confidence, but also cultivate a more optimistic worldview.
At IGS English, the country's leading language school, they specialise in honing this skill through their award-winning Kid's Public Speaking programme. The school believes in providing wholistic and effective programmes that go beyond the school curriculum to help children excel in their future studies and careers.
Unlocking Your Child's Potential
Ms. Florence Tee, the school's founder, has always been dedicated to delivering top-quality English courses to students. The Public Speaking programme for kids is no exception, offering numerous benefits such as increased self-confidence, enhanced leadership abilities, and sharper critical thinking skills. Students of programme no longer shy away from expressing their thoughts in any setting; instead, they excel at communication and building connections with others.
The public speaking programme is taught by qualified teachers holding TEFL/TESL certification or its equivalent, as well as educators who speak at national educational conferences. Through engaging activities like role-playing, storytelling, presentations, and public speaking exercises, their students learn the importance of body language, eye contact, and projecting their voices effectively. This exceptional programme is unrivalled in cultivating confident young speakers who possess the skills to engage in conversations and excel in public speaking – qualities that pave the way for their success as future leaders.
Recently, IGS English garnered the BabyTalk Readers' Choice Awards 2023 in the Kid's Public Speaking Programme category.
Parents, this is your opportunity to shape your child into a charismatic, influential leader! IGS English's public speaking programme will help mould your child into a confident speaker who can hold captivating conversations and fearlessly own the stage with their oratory skills.
For more information, visit IGS English at www.igsenglish.com and www.facebook.com/igsenglish (Facebook).