Tantalise Your Tastebuds with Gourmet South Australia for a Limited Time Only!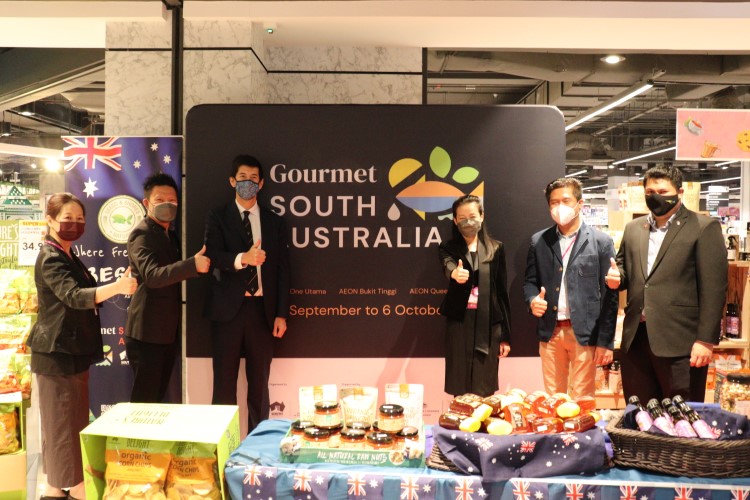 Gourmet South Australia is delivering some of South Australia's top gourmet items to Malaysia as international travel restrictions continue.
Gourmet South Australia is Malaysia's first culinary expo of its type, organised by the South Australian government and funded by the Australian Trade and Investment Commission and the Australian High Commission in Malaysia.
The fair allows Malaysians to experience unique, iconic South Australian products without having to board a plane, as part of the South Australian Government's "New to Market Retail Program," which aims to provide a pathway for new South Australian food and beverage products to enter the Malaysian market.
The Fair will be held in Isetan KLCC and Isetan Lot 10 from September 23 to October 5, as well as at AEON One Utama, AEON Bukit Tinggi, and AEON Queensbay Mall from September 23 to October 6. Gourmet South Australia seeks to meet the requirements of discriminating customers looking for high-quality premium and gourmet items made in a clean, green, and sustainable environment, and it takes pleasure in offering a diverse selection of brands. Many of the South Australian firms represented at the fair are family-owned businesses that take pleasure in providing high-quality goods.
Gourmet South Australia will take your taste buds on a voyage of culinary discovery without the need to travel, providing a unique opportunity to escape from the grind of day-to-day living. Consumers will have the chance to broaden their taste with a fantastic selection of food and drinks, from raw honey and extra virgin almond oil to organic veggies and sustainably caught tuna, with 14 businesses ready to exhibit their dishes at local supermarkets.
Gourmet South Australia will be an exclusive and limited-time glimpse into the spirit of South Australia, since these participating businesses will be visiting Malaysia for the first time. With the flavour of fresh-pressed fruit and vegetable juice, transport yourself to the gorgeous rolling Adelaide Hills, and stop by a tiny ice-cream store to indulge your palate to creamy, pure gelato. Continue your exploration of South Australia with many additional products that are sure to delight your heart and tongue.
Visitors will be able to sample a variety of South Australian products that were previously unavailable in Malaysia. Fresh-pressed fruit and vegetable juice under the brand Besa Juice, preserved 100 percent Australian fruit from Peel & Tonic, handmade pasta sauces from Lucia's Fine Foods, divine raw honeys from Buzz Honey, and Dinko Tuna's sustainably farmed tuna are just a few of the delectable items available at Isetan locations.
Expect to see new brands at AEON such as Gelista's handcrafted dairy-free ice cream, Healthy Garden's excellent variety of oats, P'Petual's premium tomatoes and tiny cucumbers, Rainbow Fresh's leafy greens with powerful flavour, and Novafarms' premium Australian manuka and natural honey as well as Casarosa Almonds' farm-fresh almond products. AEON will also bring back famous Nature's Delight corn chips, Zerella Fresh's healthy potato-based goods, and Healthy Heart's popular nutritional alternatives to daily food items.
The epicurean extravaganza will solidify South Australia's status as Australia's gastronomy capital, ready to thrill you with some of the state's greatest culinary wonders. The gourmet items will be available for a short time only, so hurry!
Gourmet South Australian goods is available to AEON customers online at Isetan at https://myaeon2go.com/m/australianfair, and https://eatwellfeelgood.beepit.com/.
For more information, visit Gourmet South Australia at https://www.facebook.com/southaustraliaASEAN and https://www.instagram.com/southaustraliaasean.