Takeda Introduces a NEW Generation Acid Inhibitor for Helicobacter pylori (H. pylori) Eradication Therapy and the Treatment of Erosive Esophagitis in Malaysia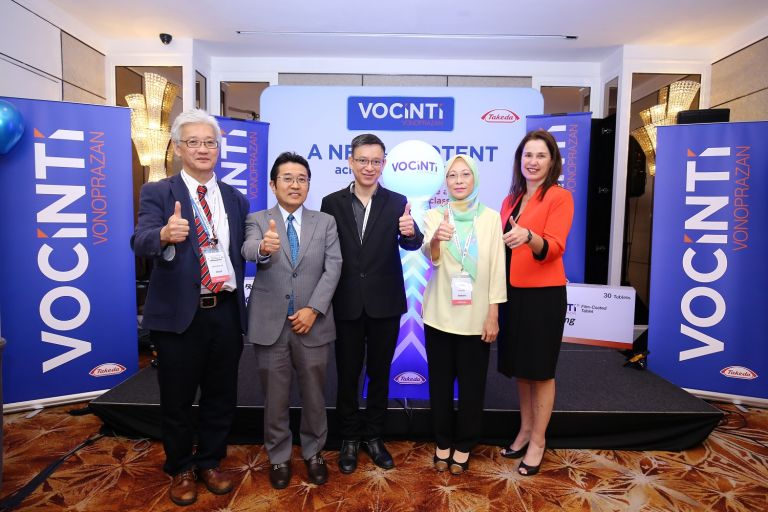 KUALA LUMPUR, 16 August 2019 – Takeda today introduced Vocinti® (vonoprazan), their latest treatment for H. pylori eradication and erosive esophagitis in Malaysia. Vocinti® is a potassium-competitive acid blocker (P-CAB) with a high affinity for acid pumps in the stomach which inhibits the production of gastric acid in the stomach1. Vocinti® is an effective adjunct treatment to antibiotics for the eradication of H. pylori infections1. It is also indicated for the treatment of erosive esophagitis1.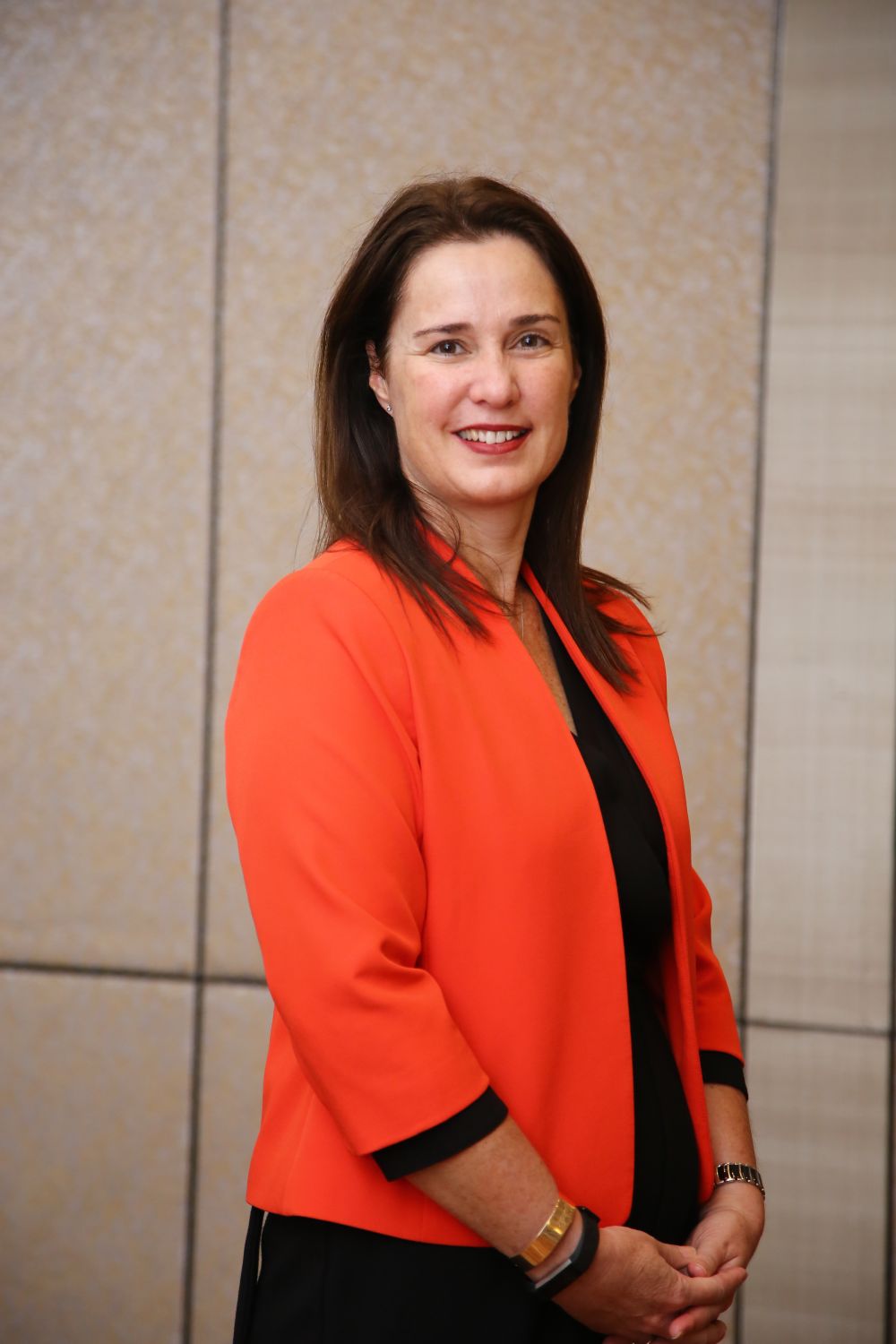 Ms Michelle Erwee, Cluster Head of Takeda Malaysia, Singapore, Vietnam and Philippines said, "We are excited to be bringing Vocinti® to Malaysian shores. We have seen great success in treating H. pylori infections and erosive esophagitis in Japan and are confident that we will be able to replicate that here as well. Vocinti® offers a rapid onset of action[i] along with strong and sustained suppression of gastric acid[ii] in a convenient dosing schedule for patients1."
H. pylori is the most common infectious disease globally, affecting half of the world's population[iii]. Infected individuals can be completely asymptomatic or suffer from common symptoms which include abdominal pain, nausea, loss of appetite, frequent burping, bloating and unintentional weight loss[iv]. While the exact mode of transmission remains unknown, H. pylori may spread from person to person through saliva, vomit or faecal matter5. While common, the morbidity and medical costs associated with H. pylori infections cannot be overlooked. H. pylori has been identified as one of the main causes for peptic ulcer disease and gastric cancers worldwide4. In 2012, H. pylori infections were estimated as the cause of approximately 774,000 new cases of gastric cancer globally4.
Erosive esophagitis refers to the inflammation of the esophagus due to reflux of acidic contents from the stomach back into the esophagus. It is characterised by symptoms such as difficult or painful swallowing, chest pain associated with meals, heartburn, and a feeling of food being stuck in the throat[v]. In a study conducted at Kuala Lumpur General Hospital, as many as 13% of patients undergoing upper gastrointestinal endoscopic examination had endoscopic evidence of erosive esophagitis[vi].
According to Emeritus Professor Dato' Dr Goh Khean Lee from University Malaya, "H. pylori has always been an infection that is overlooked due to its commonality. What most people are unaware of is that the International Agency for the Research of Cancer (IARC) and the World Health Organization has classified H. pylori as a group 1 carcinogen4, which is in the same group as tobacco smoking. Hence, we need to start prioritising eradication of the infection as opposed to just treating the gastric symptoms with over-the-counter medications."
"For over 20 years, the first-line therapy for H. pylori infections have been a combination of a proton-pump inhibitors (PPIs) and antibiotics. But we have seen a dramatic shift in its efficacy with eradication rates falling below 80% in many countries, and reaching less than 70% in some regions4. We need to start looking at other treatment options to combat this," he added.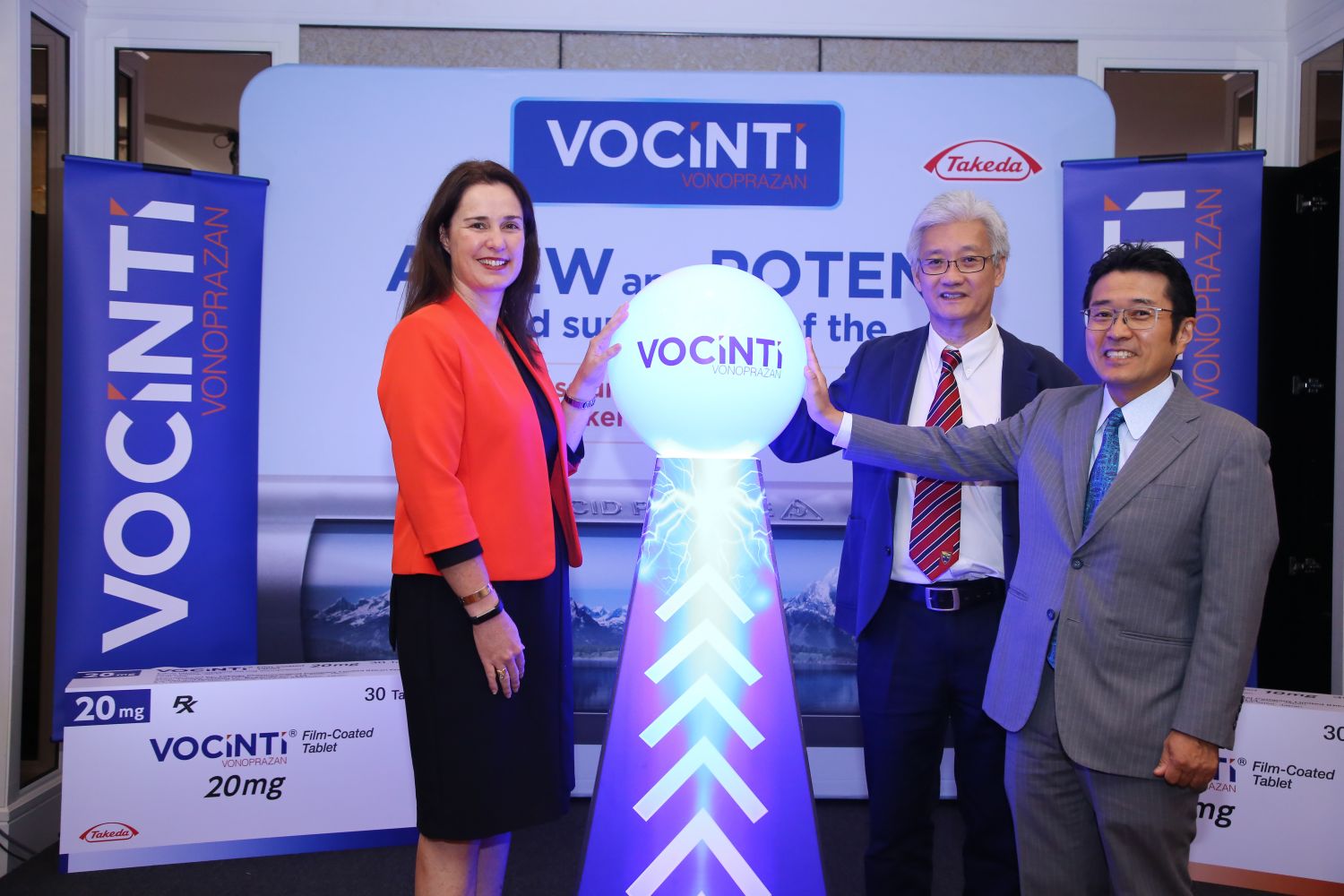 One of the most effective ways to overcome bacterial resistance to antibiotics is to ensure potent and sustained acid suppression. This can be achieved with Vocinti®. Potent acid suppression enhances the action of concomitantly prescribed antibiotics such as amoxicillin and clarithromycin, resulting in excellent eradication rates of H. pylori over a short period of treatment. This has been amply demonstrated by several renowned published studies on this subject4.
"Vocinti® is a new potassium-competitive acid blocker (P-CAB) which not only reduces acid secretion rapidly from the very first dose3, but provides a consistent and durable mode of action. Not only does Vocinti® ensure the high efficacy of H. pylori eradication therapy4, it also results in faster healing of erosive esophagitis and relief of symptoms[vii]. Furthermore, it also addresses the crucial issue of nocturnal acid breakthrough[viii]," explained Professor Akihito Nagahara of the Department of Gastroenterology at the Juntendo University, Japan.
During clinical trials, Vocinti® demonstrated well tolerated safety profiles8,[ix],[x] in the treatment of erosive esophagitis as well as H. pylori eradication11. In a six-week study which tested the efficacy and safety of Vocinti® against conventional treatments, no significant difference in its tolerability profile was noted11 compared to PPIs.
"H. pylori infections and erosive esophagitis affect many people in Malaysia. Addressing such prevalent diseases is always a challenge, but we cannot look away when the lives of so many are affected on a daily basis. Vocinti® is more than just a drug to us, it is a representation of our commitment to continue improving the lives of Malaysians suffering from the effects of chronic gastrointestinal discomfort," Ms Erwee concluded.
* * * * *
Takeda's Commitment to Gastroenterology
Gastrointestinal (GI) diseases can be complex, debilitating and life-changing. Recognizing this unmet need, Takeda and our collaboration partners have focused on improving the lives of patients through the delivery of innovative medicines and dedicated patient disease support programs for over 25 years. Takeda aspires to advance how patients manage their disease. Additionally, Takeda is focuses on areas of gastroenterology associated with high unmet need, such as inflammatory bowel disease, acid-related diseases and motility disorders. Our GI Research & Development team is also exploring solutions in celiac disease and liver diseases, as well as scientific advancements through microbiome therapies.
About Takeda Pharmaceutical Company Limited
Takeda Pharmaceutical Company Limited (TSE:4502/NYSE:TAK) is a global, values-based, R&D-driven biopharmaceutical company headquartered in Japan, committed to bringing Better Health and a Brighter Future to patients by translating science into highly-innovative medicines. Takeda focuses its R&D efforts on four therapeutic areas: Oncology, Gastroenterology (GI), Rare Diseases and Neuroscience. We also make targeted R&D investments in Plasma-Derived Therapies and Vaccines. We are focusing on developing highly innovative medicines that contribute to making a difference in people's lives through new treatment options and leveraging our enhanced collaborative R&D engine and capabilities to create a robust, modality-diverse pipeline. Our employees are committed to improving quality of life for patients and to working with our partners in health care in approximately 80 countries and regions.
For more information, visit http://www.takeda.com/news.
[i] Oshima et al. Aliment Pharmacol Ther. 2019; 49:140–146.
[ii] Sakurai Y, et al. Clin Transl Gastroenterol, 2015; 6:e94.
[iii] Akazawa Y, Fukuda D, Fukuda Y. Vonoprazan-based therapy for Helicobacter pylori eradication: Experience and clinical evidence. Available from https://www.ncbi.nlm.nih.gov/pmc/articles/PMC5076777/. Last accessed July 24, 2019.
[iv] Mayo Clinic. Helicobacter pylori (H. pylori) infection. Available from https://www.mayoclinic.org/diseases-conditions/h-pylori/symptoms-causes/syc-20356171. Last accessed July 23, 2019.
[v] Mayo Clinic. Esophagitis. Available from https://www.mayoclinic.org/diseases-conditions/esophagitis/symptoms-causes/syc-20361224. Last accessed July 23, 2019.
[vi] Rosaida M, Goh K. Gastroesophageal reflux disease, reflux esophagitis and non-erosive reflux disease in a multiracial Asian population: A prospective, endoscopy based study. Available from https://www.ncbi.nlm.nih.gov/pubmed/15097043. Last accessed July 24, 2019.
[vii] Ashida K, et al. Aliment Pharmacol Ther, 2016; 43:240-51.
[viii] Sakurai Y, et al. Aliment Pharmacol Ther. 2015.
[ix] Murakami K, et al. Gut, 2016; 65:1439–46.
[x] Miwa H, et al. Aliment Pharmacol Ther, 2017; 45:240–52.