Take Your Kids For A Stroll Through Avenue K To Check Out These 4 Great Family Friendly Outlets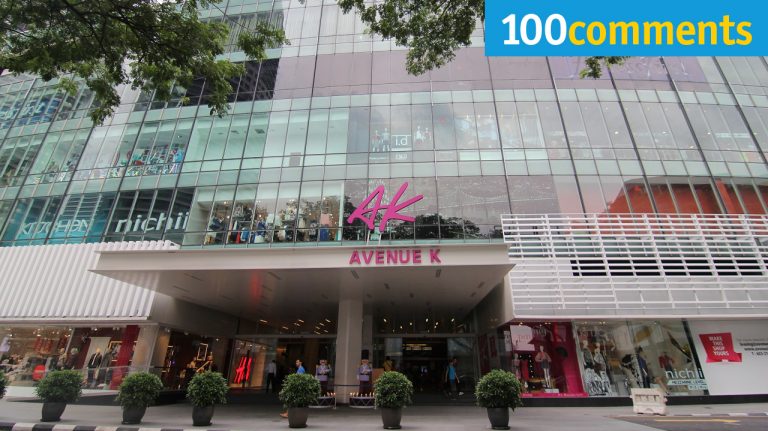 When it comes to shopping malls, Kuala Lumpur has it all. Whether it's upmarket or budget, specialized or general, you can find it here in the big city. Within the Goldren Triangle area alone there are at least seven big malls for retail lovers to explore.
So what makes Avenue K stand out from the crowd?
Well, for one thing, Avenue K is a relatively new shopping complex is an ultra modern version of the classic American mall. While there's no doubt that its convenient location on Jalan Ampang (opposite the Kuala Lumpur City Center) had a hand in its popularity, Avenue K's slick, trendy design defnitely adds to the appeal.
Despite its focus on appealing to the young hipsters and fashionistas of KL, Avenue K has also put in a lot of effort to become an attractive place for parents and kids to shop and have fun. There are plenty of family friendly services to be found here, including a baby stroller rental facility and quiet nursing rooms away from the hustle and bustle of the KL crowds.
Starlight Kids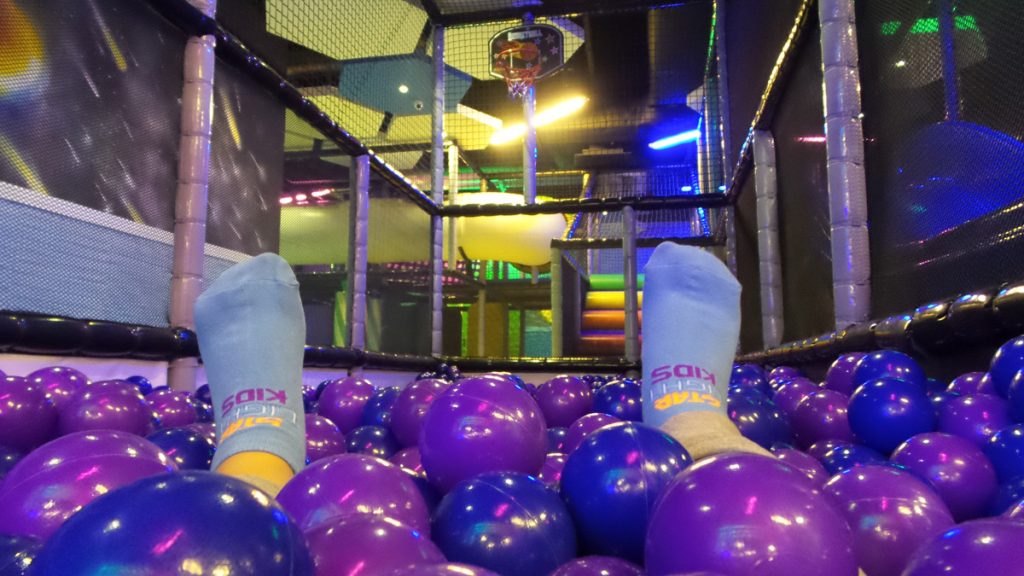 A children's activity center catering to kids between 2 to 12 years old, Starlight Kids is a space themed indoor play area that's sure to appeal to any budding astronauts.
With its funky lighting and distinctive black-and-purple decor, stepping into this 3, 000 foot playground almost feels like falling into space. Starlight Kids has everything a good soft play center needs; there are trampolines, ball pools, slides, and so much more to play with that your kids are sure to be spoiled for choice. The vast indoor playground has more then enough room to ensure that your kids have the freedom to play, socialize, and exercise comfortably and within a safe and enclosed environment.
Make sure to check out the cool 'Ball Blasting' area, where kids can take control of special air blowing canons to fire soft balls at alien targets. There's also a specific area just for babies and toddlers so that your little ones (aged between 2-4) can play in peace without having to worry about the big kids.
Starlight Kids also contains a cafe for parents and guardians, an event space for parties, different activity classes for children everyday, monthly parenting forums for new parents who wish to know more about breastfeeding and looking after their newborn.
Opening Hours: 10am to 7.30pm daily (last Entry at 6.30pm)
Website: http://starlightkids.com.my/
Contact Number: 03 2181 8687
Breakout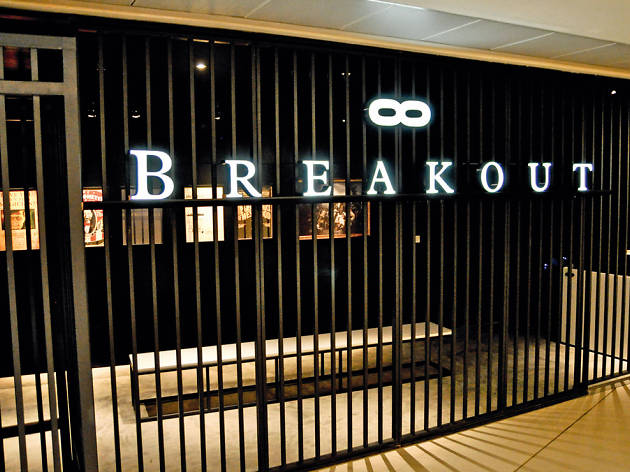 You may have heard of the escape room concept before. It's a great way for families and friends to spend an evening – working together to unravel puzzles and gather enough hints to escape.
Fresh and exciting gaming fun based on popular movies awaits you as Breakout introduces KL city to a unique, real life escape experience via role playing and interactive participation. This new concept store consists of a combination of escape games, each with their own unique themes and real-time role playing strategies. Each room is designed to have its own storyline, mindboggling puzzle, tasks and stratagems that have to be completed within 45 minutes.
Players will be locked inside each game room and they will start with different scenarios such as handcuffed, trapped or even caged based on the storyline. They will need to use their wits, skills and teamwork to solve the puzzles and breakout from the rooms using the clues given. To add a twist to the game, characters with special abilities will be introduced to instill analytical, time management, decision-making and strategizing skills among players.
Opening Hours: 10am-10pm
Website: http://www.breakout.com.my/ak/
Contact Number: (603) 2181-1835
Primrose Hill Active Learning

At the heart of UK based Primrose Hill Active Learning Centre is the process of keeping children mentally and often physically, active in their learning through activities in their in house studios that involve them in gathering information, thinking and problem solving.
This fully equipped active learning international school contains facilities such as art studios, music and drama studios, science and discovery studios, math and literacy studios, Little Gym Box, and a Baby Sensory Studio.
Perfect for children aged between 3 months to 6 years, Primrose Hill provides a safe and supporttive environment for all kids regardless of their ability. They make use of Active Learning – a process whereby children engage in activities, such as reading, writing, discussion, or problem-solving that promote analysis, synthesis, and evaluation of group content.
Primrose Hill cares for each and every child that steps through their doors, doing their best to ensure that they can grow into confident and independent young learners in the future.
Opening Hours: 7am-7pm
Website: https://www.primrosehillactivelearning.co.uk/
Contact Number: 012-258 3316 / 03-23890340
First Snow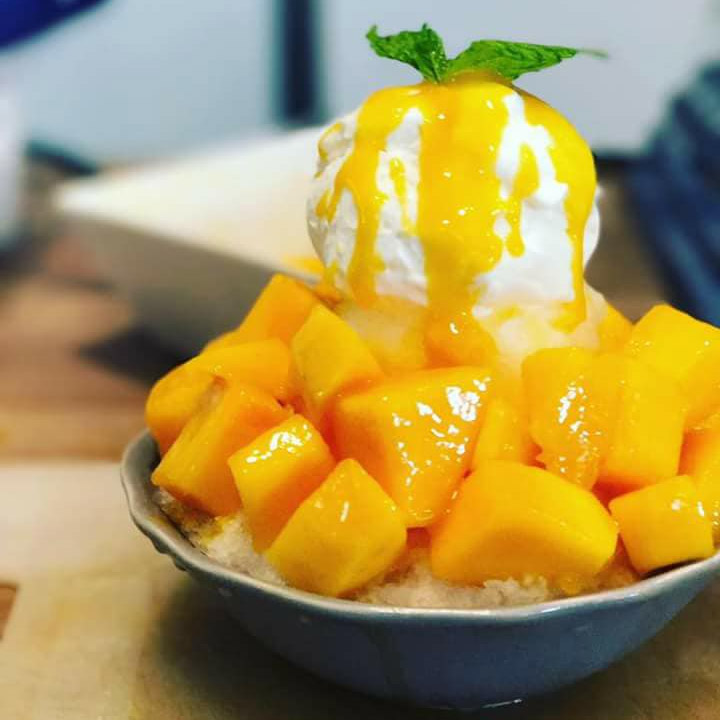 Looking for a sweet treat that your kids are sure to love?
Originating from Seoul, Korea, First Snow serves authentic Korean desserts such as bingsoo, toast, ice-cream, sorbet and drinks. The all-time favorite bingsoo comes with fresh fruits as toppings to make it a healthy yet enjoyable dessert.
First Snow uses only high quality and rich milk with fresh fruits as toppings, ensuring that their signature bingsoo always tastes amazing. While it can look a little similar to the local dish ice kacang (or ABC), First Snow's bingsoos have a unique milky taste that makes the finely shaved ice feel creamy and rich tasting. They have an extensive selection of bingsoo flavors for you to choose from – but do note that not every flavor may be available as they tend to sell out fast.
Opening Hours: 10am-10pm
Website: https://www.avenuek.com.my/tenant/snowball-cafe/
Contact Number: N/A
Need More?
These are just a few of the awesome family friendly outlets available to you at Avenue K. You can find more information about these and many other outlets by paying a visit to Avenue K's official website http://www.avenuek.com.my/.