Supporting Young Minds in their Quest for Knowledge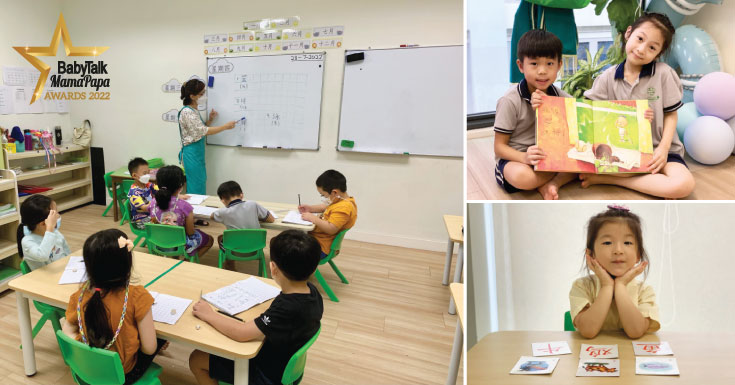 The sight of children having fun with their friends, laughing, playing around with their toys, or spending time in a happy, playful environment is always a pleasure to watch. And for a child, nothing is quite as enjoyable or exciting as being around friends. Other than the general joy of being around friends, making friends is an essential life skill that allows individuals to nurture their social abilities and get along with other people. Schools and after-school programmes are usually the most conducive environments where friendships thrive. And such bonds often last a lifetime.
Friendships help define us from our very childhood, starting from kindergarten. So, if you want your child to grow up in a healthy, fun environment where they can grow meaningful bonds that are going to stay with them for life, why not look into Knowledge Tree Kindergarten – a leading Montessori school in Malaysia?
About Knowledge Tree Kindergarten
Knowledge Tree Kindergarten started its humble journey back in 2006 and has since been devoted to providing young minds with a Montessori educational approach. Though originally established at the heart of Ara Damansara, Knowledge Tree Kindergarten has expanded to three more branches at Bukit Jalil, Setia Alam, and Desa Park City. Knowledge Tree Kindergarten offers a safe, friendly environment where children are always the priority.
The teachers at Knowledge Tree kindergarten are loving and friendly and practice Montessori methods to educate children through the enriching Early Childhood Education Programme. Besides seeing the children through the stages of their personal, intellectual, social, emotional, and physical development, the excellent faculty is also responsible for positively influencing their behavioural patterns. The stimulating environment at Knowledge Tree Kindergarten is further enhanced by the state-of-the-art learning facilities offered by the school. Knowledge Tree Kindergarten is open to all students from Pre-Montessori to levels 1,2, and 3.
Why should you choose Knowledge Tree Kindergarten for your little one?
In addition to providing excellent academic support in fields like Language, Mathematics, Science and Culture, Arts and Crafts, and Music, Knowledge Tree Kindergarten is also known for its impressive after-school programmes. Students at Knowledge Tree Kindergarten immensely benefit from programmes like Speech and Drama, Bahasa Malaysia, Mandarin, and more, which also contribute to their skill development, sharp wit, and academic prowess. Furthermore, students enrolled at Knowledge Tree Kindergarten are educated in accordance with the latest KSSR syllabus. The story-based curriculum has also proved effective in learning and social development!