Sunway Pyramid's Top 3 Best Family Attractions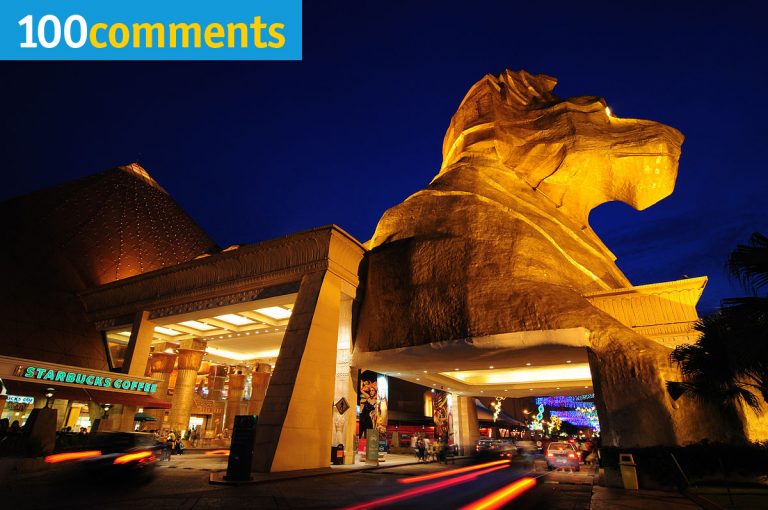 One of the more popular shopping sites in the Klang Valley, Sunway Pyramid is an Egyptian themed shopping mall that opened way back in 1997. If this is your first visit, just look out for the gigantic lion statue and you're sure to find the mall in no time. With over 800 shops available, there's always plenty of stuff to do – and that's not even including the theme park, bowling alley, ice skating rink, and countless other attractions you can run into.
For those who aren't used to the area, we've put together a list of the top 3 best family attractions at Sunway Pyramid.
Sunway Lagoon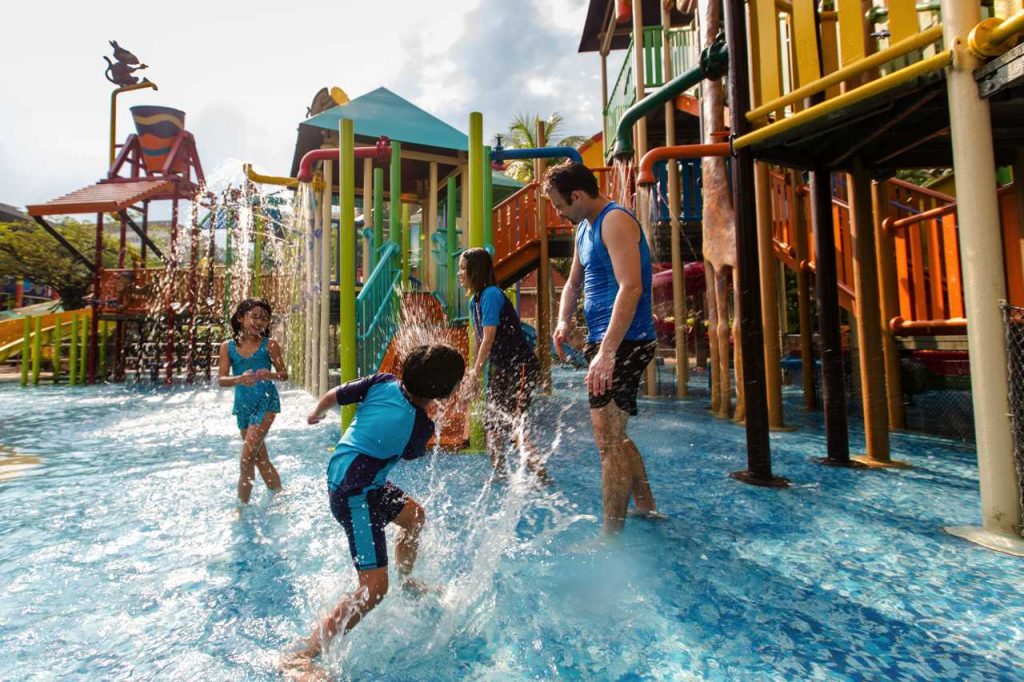 What's the first thing you'll think of when you hear the word "Sunway"? For most people, the answer is obviously going to be Sunway Lagoon!
Built on the site of a former tin mine and quarry, this 80 acre theme park first opened in 1993 with amazing highlights such as extreme water slides and the world's largest manmade surf beach. These days, it has expanded and encompasses a total of six different zones – the Waters of Africa, Scream Park, Amusement Park, Extreme Park, Wildlife Park, and Asia's first-ever Nickelodeon Lost Lagoon.
With over 90 attractions ranging from water slides to roller coasters, Sunway Lagoon attracts more than 1.5 million visitors each year. Probably the most popular attraction of all is the water park's Surf Beach area – a massive artificial beach which attracts tourists and locals alike for a fun filled day of sand and surf. The Surf Beach is capable of churning out perfectly shaped waves up to the maximum height of eight-feet. Hundreds of surfers – both professional and amateur – come to visit Sunway Lagoon every day to practice in waves that can be adjusted according to the needs of the surfers in terms of height, time and wave patterns.
Of course, the Surf Beach is far from the only attraction here. Those who're traveling with younger kids may be more interested in the Nickelodeon Lost Lagoon Area. The first of its kind in Asia, the Nickelodeon Lost Lagoon is a fantasyland filled with colossal water rides and water playgrounds, canopy walks and meandering pathways, beautiful waterfalls and recreational camp sites. Set amidst 10 acres of lush tropical rainforest with more than 12 rides and attractions, this section provides a mix of thrills and family friendly fun for fans and visitors of all ages.
If you're interested in visiting, bear in mind that the water attractions aren't the only thing you'll find here. Make sure to come in early and bring a change of clothes so that you can explore and enjoy everything that Sunway Lagoon has to offer. There is a LOT available for you to do, so if you want to see every part of this park you'll definitely need to plan ahead of time. Of course, there's nothing wrong with taking a more relaxed approach – in fact, having something new to experience will make your next visit all the sweeter.
Opening Hours: 10am-6pm
Website: https://sunwaylagoon.com/
Contact Number: 03-5639 0000
Sunway Pyramid Ice
The first indoor ice skating ring in Malaysia, Sunway Pyramid Ice is sure to give you and your family hours of ice skating fun. Strategically located within the Sunway Pyramid mall, it's possible for ordinary shoppers to enjoy a breathtaking view of the Sunway Pyramid Ice rink thanks to glass panels surrounding each level around it. About 877 meters across, this ice skating rink is filled with amateur and profesional skaters alike every day. In fact, Sunway Pyramid Ice is part of ISIAsia (Ice Skating Institue Asia), which trains Malaysian professional figure-skaters.
For most Malaysians, this ice skating rink provides a unique opportunity – due to our country's hot weather, it's normally impossible for locals to take part in winter sports such as ice skating. In fact, this first class ice skating rink attracts approximately 15, 000 skaters every month.
Those who've never gone ice skating before may be relieved to know that there are 30 minute lessons offered to teach beginners basic skating skills. There are also advanced classes available for more advanced skaters to learn proper skating fundamentals in a fun and relaxing environment and prepare to participate in official competitions.
If this is your first time visiting Sunway Pyramid Ice, bear in mind that all visitors are required to wear gloves and socks while on the skating rink. You can either bring your own or get them from the ticketing counter for around RM6 and RM9 respectively. In addition, due to its close proximity to Petaling Jaya's many high class hotels and university campuses – not to mention the Sunway Lagoon Theme Park – Sunway Pyramid Ice can become very crowded during the weekends. Come in early to avoid the long queues.
Opening Hours: Monday – Friday 10:00 – 20:00, Saturday 09:00 – 21:00, Sunday 09:00 – 18:00
Website: https://www.sunwaypyramidice.com/
Contact Number: +603 7492 6800
The Parenthood

Malaysia's very 1st London Street Park, the Parenthood serves as a one-stop parenting hub. They provide edutainment and leisure activities that the entire can enjoy, with products and services catering to the needs of parents and children alike.
At the Parenthood family park, you can find baby care products, toys, clothing, stationery, educational materials and more. Besides an amazing shopping experience, The Parenthood also provides its customers with an avenue to varied offerings such as an exciting indoor playground for the little ones, an international preschool, F&B dining, a beauty salon, a health & wellness center – all packed together under one roof!
Located on the first floor of the Sunway Pyramid Shopping Center, the Parenthood provides the perfect rest stop for those who're bringing their little ones out shopping for the day. Parents who're feeling a bit tired can drop the kids off for a fun-filled time at the exciting indoor playground and take an opportunity to replenish all the essentials in peace.
When you're all done with the shopping, you can head over to the beauty salon for that much needed haircut while waiting for the kids. And why put the afternoon to waste when you can spend a splendid afternoon with your other half – enjoy a cuppa in hand at the cozy café!
Opening Hours: 10am-10pm
Website: https://theparenthood.com.my/
Contact Number: +603 – 5650 5122
Need More?
These are but a sample of the many delightful attractions available over at the Sunway Pyramid Shopping Center. If you're interested, simply check out their website at https://www.sunwaypyramid.com/ to learn more about these and many other family friendly activities.