SUMMER & PEACH: Elevating Comfort and Style for New Moms During Confinement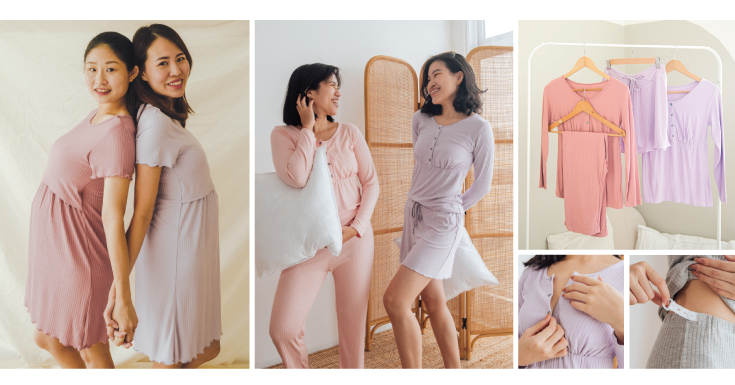 Postpartum confinement is a vital refreshment period of time for a new mom after pregnancy. SUMMER & PEACH, a beloved inner-wear and loungewear brand in Malaysia, is dedicated to ensuring that new moms both look and feel their best during this special period. They offer an exclusive line of confinement sleepwear, including comfortable and stylish confinement pyjama sets designed to make new moms feel their best.
Designed for Comfort and Wellbeing: SUMMER & PEACH goes the extra mile to bring ultimate comfort into the lives of new moms during their confinement. Each pyjama set is available in various sizes and styles to suit different body shapes.
Adapted to Humid Weather: SUMMER & PEACH understands the challenges of our humid weather, and they use materials that keep moms feeling comfortable and cool.
Adjustable with Easy Nursing Features: Their pyjama pants, which are adjustable and highly stretchable, makes great maternity pants during the 9 months of pregnancy. Their pyjama tops come with easy nursing features, catering to the convenience needs of modern busy moms. This makes their range of confinement wear suitable for use not only during confinement but also throughout the trimesters and into the breastfeeding period.