Stylish Practicality with the Newport Collection from Targus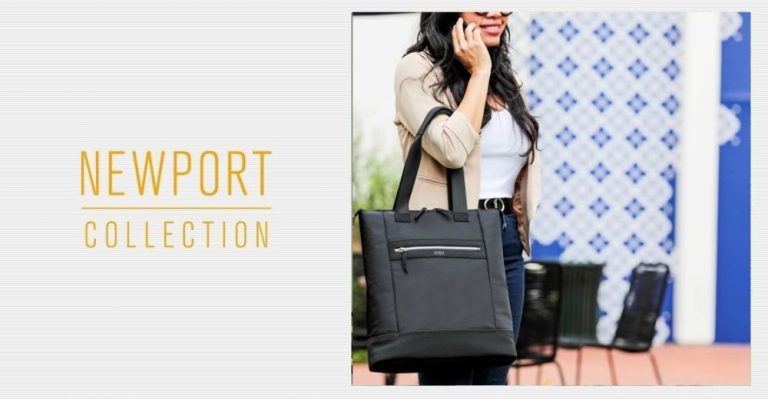 Designed with the stylish and practical go-getter in mind, Newport effortlessly takes you from work to coffee and cocktails.
Targus has recently released the latest edition of the Newport Collection. Newport takes sophisticated individuals through the day and into the night, from coffee to cocktails, and is inspired by the Californian way of life. The Collection, which is a great blend of elegance and usefulness, includes a total of six new product lines, including backpacks, sleeves, and tote bags.
The sleek and classy new Collection is a reflection of lifestyle and an extension of the personality, and is aptly aimed at the stylish and practical professionals.
The exterior is made from the highest quality materials: high-density water-repellent twill nylon and leatherette accents woven together to make a highly robust layer that is resistant to wear and tear. This one-of-a-kind material provides a gorgeous gloss while protecting the precious contents inside.
The Collection also includes Targus' signature premium quality metal trimmings and accents. Every piece in the Collection embodies the modern go-getter lifestyle and embraces a vivid life lived to the fullest.
Targus imagines, designs and delivers bags that cradle laptops and tablets. Newport Collection is high-quality and versatile, and available in timeless colours like as black, navy, and tan. All are manufactured to the same stringent high standards that have propelled Targus to the forefront of its industry. The Collection is notable for being spacious, light weight, and comfy, and ideal for a variety of circumstances.
The Newport Collection is priced from RM189 and is available at the following retailers:
Retailers:
Online: