Striking a Chord with Academy Music Centre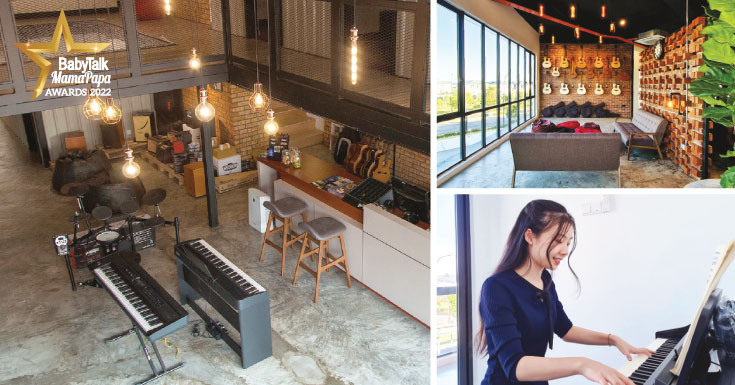 "If music be the food of love, play on" was popularized in the 17th Century by the famous Shakespearean play, Twelfth Night. And the sentiment has been held by musical geniuses and enthusiasts ever since. To this day, music has undoubtedly remained one of the most popular ways to connect with people.
Music is also an important element for brain development in children. Hence as a parent, when it comes to music, you should ensure your kids receive proper guidance to develop their talents and hone their musical skills. And Academy Music Centre is the best place for the same.
Academy Music Centre
If you want your child to have the best initiation into the vast world of music, the Academy Music Centre has brought an amazing opportunity for your child to learn and improve their musical skills. Established in 2013, The Academy Music Centre in Malaysia has tirelessly operated over the last decade to train young minds in music. Currently, the music centre has emerged as one of the biggest music training organizations in Malaysia for initiating children into the world of music. Comprising music and dance teachers who believe that quality education is the right of every student, the Academic Music Centre offers musical education and retail for all your musical instruments and accessories needs at Kota Damansara and Eco Ardence, Setia Alam Community.
Why should you choose Academy Music Centre?
Guided by excellent teachers and faculty members, Academy Music Centre is a one-stop music hub that aims at igniting the passion for music through enhanced musical education and the sale of all supporting music instruments and accessories. Alongside children, adults can also be an active part of the friendly, attentive learning environment, catering to both serious and casual learners who can benefit from the systematic and academic approach to music. The Kindermusik classes at the Academy Music Centre are especially geared to help kids and young minds recognize music in its truest essence and start their musical journeys. Kindermusik lessons use a multi-sensory approach to music, allowing children to hear, see, and feel musical attributes, which encourages them to express their creative skills through music.
Put on your dancing shoes
And if music is not your truest call, there is no need to worry, for Academy Music Centre also offers a range of dance classes. You can choose among a variety of dance forms including street dance like breakdancing, popping and locking, house dance, Latin American dance forms, jazz, and modern takes on ball dancing, ballet, folk, ethnic, and religious dances. Walk-in dance classes for fitness and relaxation are also a part of the Academy Music Centre's most recommended activities.