Stop These Thoughts And Watch Your Life Change!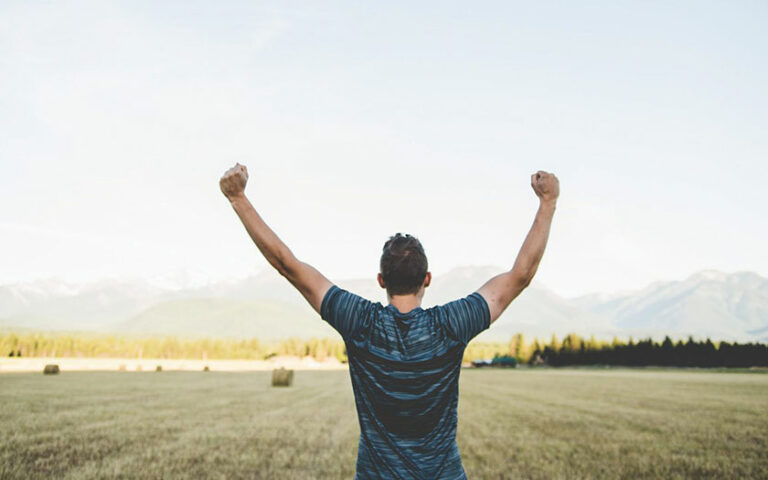 Question: What are some of the thoughts that are going through your head right now? Chances are that many of your thoughts that actively run through your mind everyday, which you think you have no control of, are the very thoughts that are jeopardizing your happiness. Change what goes through your mind and in time, you'll be watching your life turn around too!
DO YOU PRIORITISE THE FUTURE COMPARED TO THE PRESENT?
We all have dreams and ambitions and some of these have not been realised yet. But if you stress a whole lot on what the future holds to the point of not appreciating the present, that's the recipe for feeling discouraged. This habit of thought will deter you from giving due acknowledgment to all the things that you are achieving along the way en route your dreams. If you keep on going this way, you may actually increase your chances of giving up on your dream. On the contrary, if you pay some attention to what you have achieved so far – praises from your boss for a job well done, lost a few pounds, made some new friends, stuck to an exercise regime for a whole month, etc, you will start to realise your true self worth, which is much more than you give yourself credit for when you're busy wondering and pondering about the future. Have your dream target, we say, but don't forget to enjoy the ride there too.
YOU'RE CONVINCED THAT THE SUPPORT OF OTHERS ARE ABSOLUTELY NECESSARY FOR YOUR SUCCESS
This is an incredibly big, yet invisible trap that many have fallen into, and are in denial of. If you're in a less-than-gratifying relationship, you have no love for your job but are too comfy somehow to look for something else, you depend on other people's opinion before making even personal decisions, etc, you may fit into this category. People who live this way have somehow convinced themselves that they cannot under any circumstances, stand on their own two feet, and the approval and support of others are an absolute necessity before taking any big steps in their lives. It could be stemming from an inappropriately strict upbringing (authoritarian parents, perhaps); or lack of motivation to try new things, or some sort of insecurity issue. Make no mistake about it though, it stems from one's own thoughts, and it's up to the individual to change the way they think, for only then will they have the freedom to go anywhere they want in their lives. Stop thinking and convincing yourself that you can't, and start realising that anything is possible with the right frame of mind.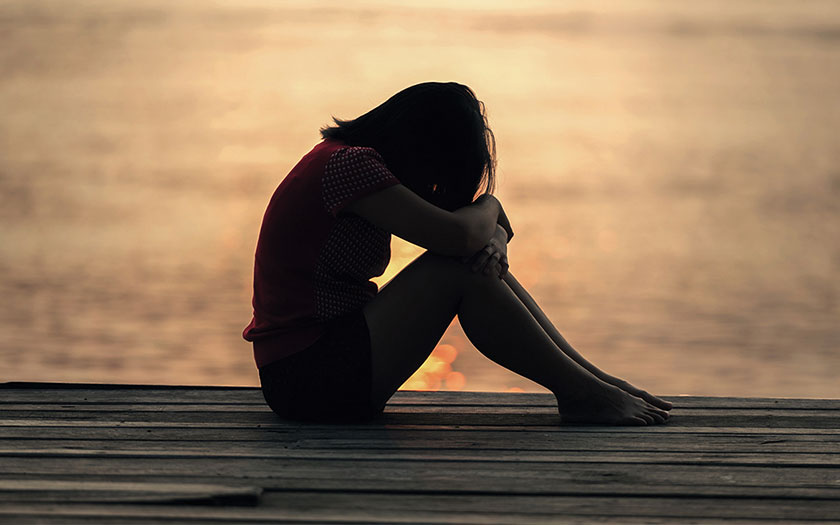 YOU ALWAYS FEEL THE NEED TO PROVE YOURSELF
This is a defensive train of thoughts that does not serve to enrich your life in any way. Many of us are guilty of this, for after all, it's a tough world out there and if possible, we don't want to be blamed for any wrongdoing. This habitual way of thinking though, can easily take over your life if you feel that you absolutely have to prove that you're right every time there is an issue, at home, at work,or elsewhere. And you know what else, it gets really tiring to keep up with all the plans and schemes to have on standby just in case things go wrong and you'll have to prove your worth, so to speak. It's alright to appropriately cover all your bases and ensure that things are transparent, that's for sure, but resist becoming obsessed with proving that you're always right, for if you did things correctly and as you were supposed to, how can others possibly point their fingers at you? So, relax and live!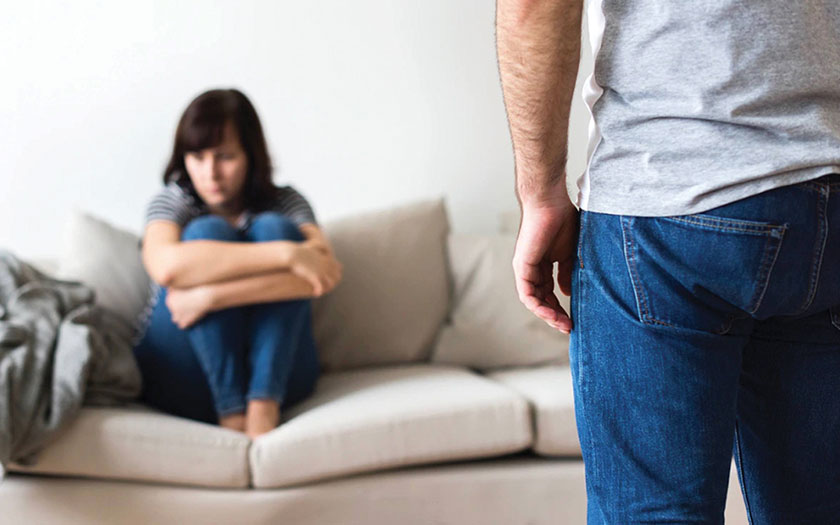 IT'S ALWAYS SOMEONE ELSE'S FAULT, AND YOU'RE ALWAYS THE VICTIM
We'd all like to think that we're always in the right, especially when things go wrong! What if, you gave it some honest thought and own up to some of these faults now and then, that is, if it had anything at all to do with you? Being strong enough to own up, apologise and taking steps to fix things will set you free in many ways, one of them being that you do not have to appear perfect all the time to save face. This need not just apply to work issues, but in relationships as well. If you keep on playing the victim when things go wrong, when will your partner ever have his or her day in the sun as far as your relationship is concerned? Think about it! However, by no means are we implying that you should just take it all sitting down, especially if an abusive relationship is involved, for instance. Give it a bit of time to get detached from a situation and rethink it over. That way, you can make an unbiased conclusion on whether it's your fault or not.
YOU JUDGE YOURSELF BY YOUR CURRENT CONSEQUENCES
Too many of us are busy doing this right at this moment! We tend to judge ourselves as failures due to our current situation. If you have watched the famous movie titled "The Secret', you'll know by now that the present life that we're living in now and everything that's happening in it, are the products of our past thoughts in action. Thoughts become things, remember? If you happen to be broke, for instance, wallowing in that fact isn't going to help you get out of your situation. Instead, Change the words you say to yourself to: This is only temporary, and since I'm job hunting now, things will get better soon enough!
YOU FEEL HOPELESS WITHOUT THE HELP OF OTHERS
There are people who genuinely do not know how to do certain things and really need the help of others, and there are people who habitually feel that they just can't get things done unless they are supervised or assisted in some way. This can be anything from performing certain duties at the office, to household tasks or even outdoor activities. You think you don't know enough about something and need someone else to help you. That might be true, but sometimes it's only an excuse not to get your hands dirty, so to speak.
It may not have anything to do with laziness either, but rather, it has more to do with having convinced yourself through your own thoughts that you are not competent enough to handle a situation. What if you started to tell yourself that you can and will do this, and you get it done – without help or excuses? Wouldn't that be great? This message also goes out to all new dads out there who have convinced themselves that they can't carry their babies, or give their little one a bath, or change a diaper!
YOU'RE TOO COMFORTABLE WITH THE PRESENT TO MAKE A CHANGE, EVEN IF IT WILL ULTIMATELY INCREASE YOUR HAPPINESS
There is a big difference in being grateful for your current situation and being too comfortable to the point of not willing to move forward, even when you're fully capable of doing so. The only thing left then is to keep dreaming of a much better tomorrow while still being trapped, if you will, in the present. It may be somehow engraved in your thoughts that you should not take the risk of leaving a job, for example, for another that you know will suit you better, just because you're already used to things over here. Well, if you keep thinking that way, you'll be safe for sure, but will you ever be truly happy? Think about it!
YOU OVERTHINK WHEN IT COMES TO OFFERING HELP TO OTHERS
It's a dog eat dog world out there, isn't it, and at times you may feel that your climb to the top is constantly being interrupted by others needing your help. Each time you hesitate when it comes to giving others a hand, remember that people who are generous with their time and effort for the benefit of others are found to rise quicker to the top compared to those who hold back, or who only take and seldom 'give' back. In this aspect, it really is more blessed to give than to receive. Besides, keep in mind it may be lonely at the top if you're there by yourself!
I NEED TO GET ALL THESE DONE RIGHT NOW!
It's good to be on the ball when things have to get done, but not when a few dozen things need to be done. You will only be stressing yourself and others out if you're constantly harping on everything that needs to be done, for example before a holiday, or when you get back home, or at the office, etc. Let's face it – nobody's job is ultimately 'done'. There will always be things to do in our lives so just take it one task at a time, with time in between to take a breather, smell the coffee (and sip it too!), strategise, prioritise, etc. Besides, if you do get everything done today, what will you do tomorrow?
YOU KEEP MAKING EXCUSES FOR YOUR BAD BEHAVIOURS
A-ha! How many of us are willing to own up to this one? A Behavioral Economics Professor named Dan Ariely has proven that most of us are liars. Yet, even though we lie, and lying is bad, we don't think of ourselves as bad people. We are good people who, well, tell lies. We may lie to make ourselves look good in front of others, to get out of a bad situation, to escape scrutiny from our superiors (or spouses!), and so on and so forth. This behavior and others like it actually have a term, and they're called cognitive dissonance. The more we do it, the more we'll keep doing bad things, and the more we won't achieve the type of lasting happiness we're after – they kind that can only come to be through our honesty, respect for others, and taking responsibility for one's own mistakes.
YOU'RE CONVINCED THAT NOBODY LIKES YOU
It may seem like a tough audience at the client's office today, but could it be that you may have psyched yourself up for a hard time even before you entered the building? The next time you anticipate a socially uncomfortable situation, try this to yourself over and over again before entering the room: I know like I know like I know that everyone in here is going to love me, It's just that they don't know it yet, and I'll give them a bit of time to realise it.
Any way you look at it, isn't that an empowering thought to have all the time? Besides, can you think of a more effective friend-making recipe?