Soothe your scalp and soul with KA'FEN Herbal Extract Shampoo!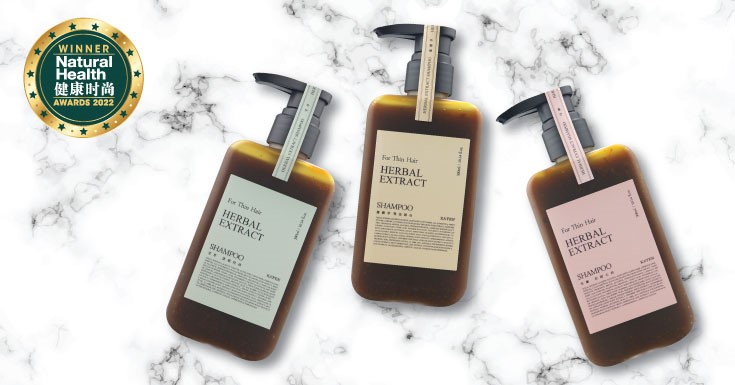 If you're like many people suffering from dandruff or dry scalp, you may have resorted to specialised shampoos that promise to help you get rid of these pesky symptoms. But the truth is, these shampoos can be too harsh for your scalp, and they usually contain harmful chemicals that strip your hair of its natural oils.
So, if you've been suffering from itchy, flaky scalp and dry hair, fret not! We have some good news for you. A special herbal shampoo called KA'FEN Herbal Extract Shampoo can help to gently soothe your scalp while leaving your hair looking and feeling fine and soft.
Nourishing Your Scalp and Hair
KA'FEN Herbal Extract Shampoo is a specially designed formula that combines the essence of ancient Chinese medicine and western structural technology to strengthen the roots of the hair. These Chinese and Western herbs work together to leave your hair feeling nourished and soft, while being exceedingly gentle on the scalp.
The herbal shampoo formula is ginger-based, and contains a combination of coconut oil, ginseng, Chinese herb extracts to improve hair and scalp health. Its key ingredient, Polygonum Multiflorum, is a herb native to China, which promotes blood circulation to the scalp by boosting the health of liver and kidneys, resulting in better hair. It also helps with various scalp conditions, including hair loss, by improving the problem of blocked hair follicles.
The Power of Three
KA'FEN Herbal Extract Shampoo offers three options in its herbal series, each with its specific benefits for the scalp and hair:
Wormwood – Helps with fluffy hair, oil control, scalp odour, deep cleansing, scalp strengthening and protection.
Paeonia Lactiflorato – Soothes the scalp, eliminates itchiness, dandruff, and scalp acne, as well as stabilises the scalp to prevent these conditions.
Gentian – Provides lightweight colour protection, moisture protection, and adds shine and deep conditioning to damaged hair.
It is recommended to use the three options in turn for maximum benefits. The herbal shampoo formula is a mild hypoallergenic formula, designed to reduce irritation to the scalp. The shampoo also helps to achieve the oil-water balance of the scalp which strengthens the hair roots. The shampoo has a refreshing forest herbal aroma, with a light mint scent that purifies the scalp and soothes the senses.
In short, using the KA'FEN Herbal Extract Shampoo series will leave your scalp feeling cool and refreshed without any itchy sensations. This is especially helpful for those suffering from psoriasis or eczema on their scalps as it will soothe any inflammation while leaving your hair looking as good as new!
Say goodbye to persistent scalp problems and try KA'FEN Herbal Extract Shampoo for a soothed and nourished scalp.
For more information, visit their website, Facebook and Instagram pages.
KA'FEN Herbal Extract Shampoo is the Natural Health Readers' Choice Award 2022 winner in the Herbal Scalp Care Shampoo category.