Slumberland celebrates its centennial in sleep optimization with game changing smart bed – Slumberland MyZmartBed™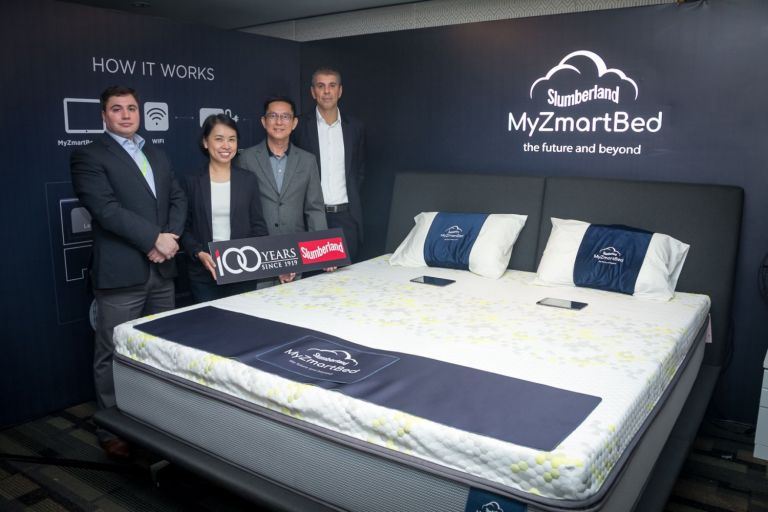 Kuala Lumpur, 18th April 2019 – Sleep is an integral part of the health and wellness trifecta (comprising sleep, diet and exercise) for you to be the best you can be. While we cannot always control the hours we get to sleep, Slumberland continuously strives to improve the quality of sleep you get each time you go to bed. In celebration of its centennial in sleep optimization, Slumberland unveils the ultimate game changer in smart beds – the Slumberland MyZmartBed™, the only true smart bed available in the market.
Imagine sleeping on a mattress customized precisely for you. Now, imagine one that continuously customizes itself to your needs and movements every second of your sleep. Too good to be true? The Slumberland MyZmartBed™ does just that and more.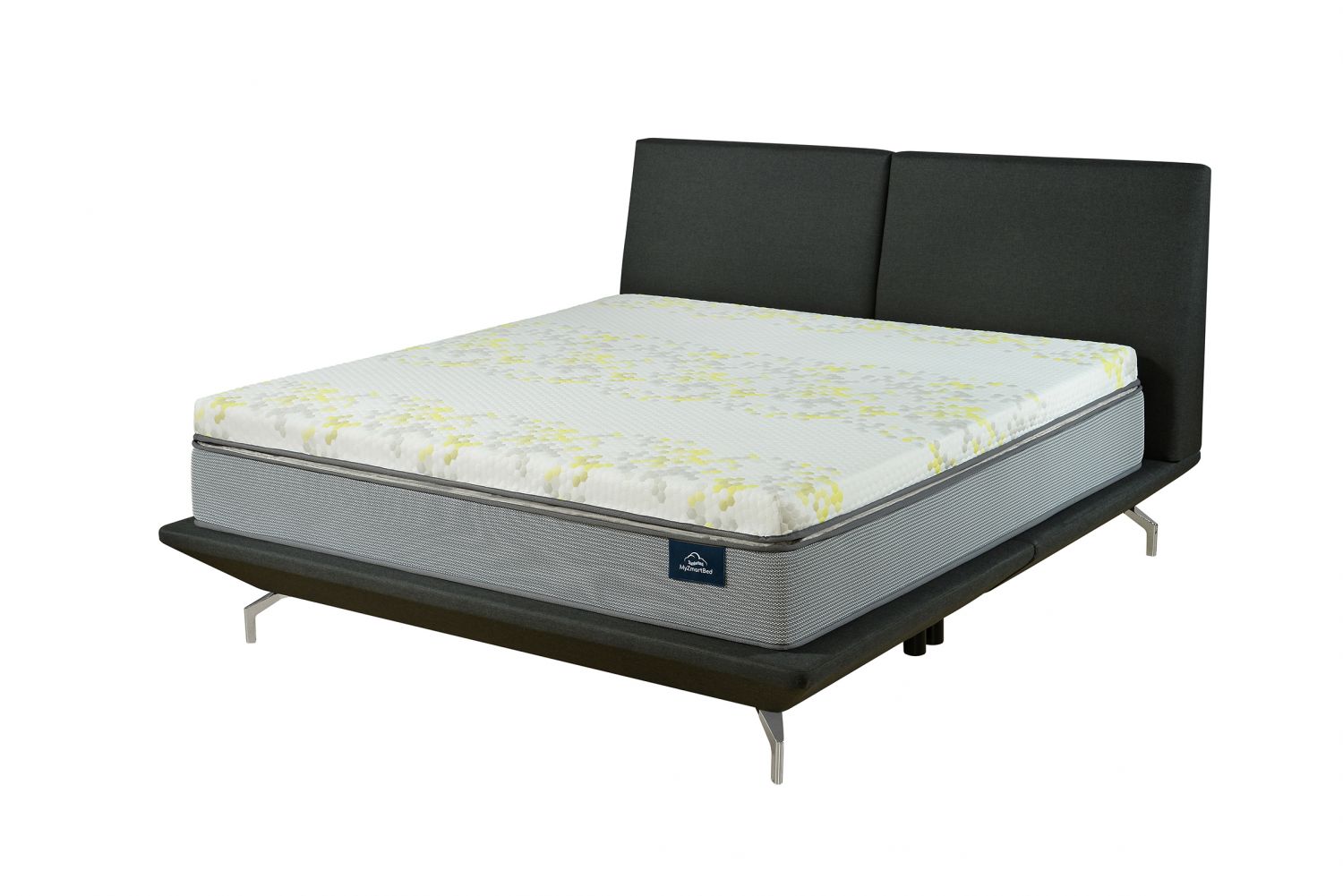 Powered by a MyZmartBed™ App, Wi-Fi connection and a pump, MyZmartBed™'s Sensor Layer with over 2000 SENSOR POINTS spread throughout the bed to cover FIVE CORE ZONES of your body (consisting the Legs, Posterior, Lumbar, Shoulder and Head areas) senses and adapts to your body automatically while you sleep. Notably, this particularly intelligent patented smart-layer technology from Responsive Surface Technology (ReST®) is a recipient of two awards for its innovation; 2015 CES Innovation Award Winner and 2019 NSF SleepTech® Award Winner. This sensor technology that is protected by over 20 international patents has medical and TUV certifications and is being used in US hospitals for many years now.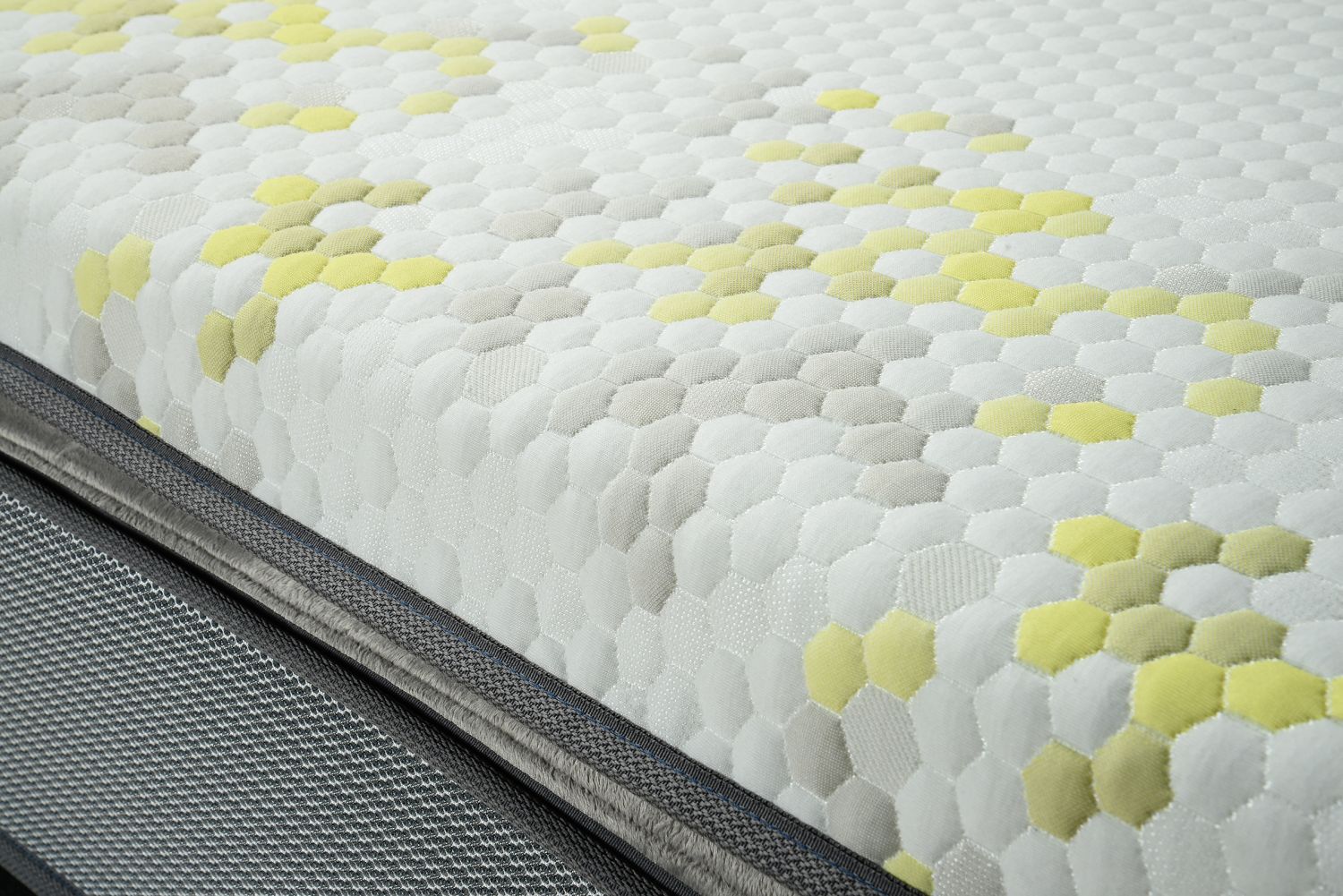 As different your days may be or how your life changes, you can always look forward to falling into Slumberland MyZmartBed™'s cradling comfort at the end of the day, as it consistently and quietly readjusts to cater to your body's daily needs in three different mode settings, which is the Manual mode for targeted and 100% customization, the Auto Position mode with separate and unique memory settings for back and side support which is especially useful for side sleepers, and the Automatic mode that provides constant equilibrium and pressure relief adjustments throughout the night for improved blood flow and circulation. Whether you prefer a softer bed or a firm one to fall asleep on or decide which part of your body needs more support, Slumberland MyZmartBed™ is happy to adapt. Both sides of the Slumberland MyZmartBed™ are controlled independently, so the bed is ideal for couples who have different definitions of comfort. The bed is fitted with a topper of your choice – either natural latex core topper or memory foam topper.
For those interested in tracking and monitoring their sleep patterns, the Slumberland MyZmartBed™ app also records sleep data, empowering you with the information you need to perform your best. The app is being constantly enhanced and may provide insights to body positions and movements which may aid doctors in diagnosing sleep disorders like apnea, insomnia, or restless leg syndrome. This app feature can also be turned off anytime the user wishes.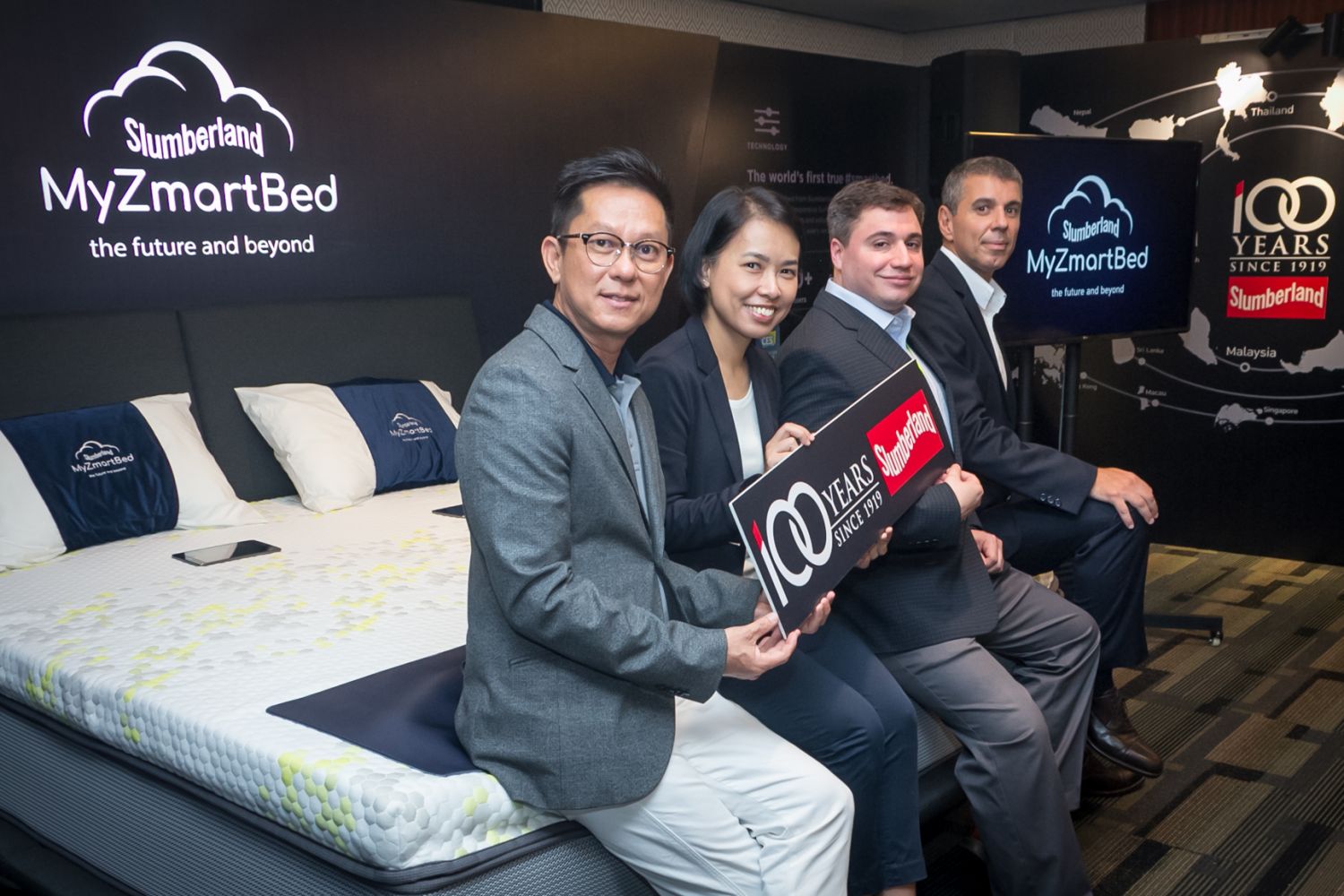 "Founded 100 years ago in 1919, Slumberland has evolved and revolutionized the business of sleep, but what remains firm till this day, is the drive and passion to produce quality products that will give you the ultimate rest you truly deserve. Slumberland MyZmartBed™ is the perfect bed to celebrate Slumberland's centennial. With fine craftsmanship and technology ahead of its time, be prepared to have the best sleep you have ever had in your life with Slumberland's MyZmartBed™." said Michael Teoh, Managing Director of Slumberland Marketing Sdn Bhd.
Slumberland MyZmartBed™ will be available at a promotional price of RM39,880. The package includes the mattress, bed frame, delivery and installation, and a 10-year warranty. Slumberland MyZmartBed™ will be available at Slumberland galleries in Jalan Maarof, Bangsar, Viva Home and other selected outlets nationwide from June 2019 onwards.
Social Media Hashtag:
#slumberlandmy #slumberlandmyzmartbed