Skincare Tips for the Frontliners – How to Combat Skin Deterioration from Prolonged Hours in PPE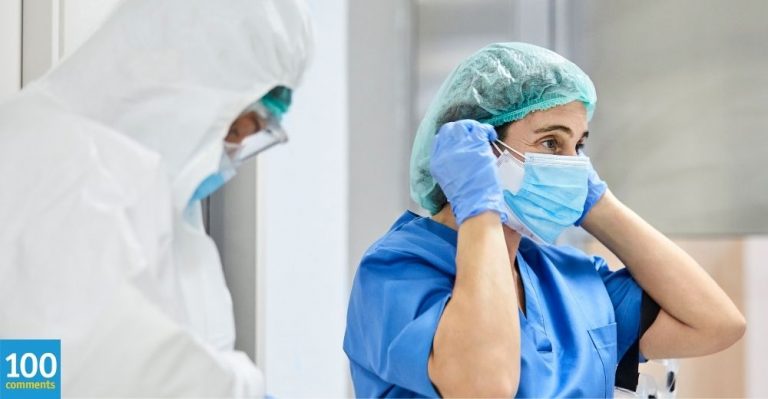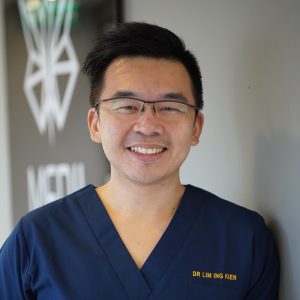 Attributed to Dr Lim Ing Kien of SkynFyx in collaboration with Threebs.co
With the continuingly high number of daily COVID-19 cases in Malaysia the healthcare sector has been flooded with an immense workload and pressure to keep our nation safe.
Frontliners and healthcare workers in hospitals across the country are working around the clock to treat COVID-19 patients and vaccinate the entire population. To protect themselves and other patients from the virus, our national heroes spend long, grueling hours in Personal Protective Equipment (PPE) that can be uncomfortable in our hot and humid weather. We've all heard the stories or seen the videos of healthcare workers being worked to the bone or nearly collapsing from exhaustion. They have already sacrificed many things to keep us safe – facing hours in PPEs that are difficult to breathe in, braving dehydration, lack of sleep and more that amount to deteriorating mental and physical wellbeing.
As a medical professional myself with over 13 years of experience, I am only too well aware of the strains that doctors and other healthcare workers face on a regular day. Now with this pandemic, things are much worse. I've personally seen friends and family struggle with exhaustion, physical pain, sickness, depression and more.
Thankfully, as a dermatological expert, I am equipped to help them in more ways than one and I am grateful to be able to lend a helping hand. Our healthcare workers are human too and just like us, bad skin and breakouts can have a damaging effect on wellbeing both physically and mentally.
Spending long hours under protective gear can have a detrimental effect on skin and cause further discomfort if not managed properly. This is because humidity trapped under masks and protective gear due to constant breathing and sweating increase the chances of clogged pores, causing rapid sebum and bacteria production, as well as the build-up of dead skin cells.
This is one of the more long-term side-effects of working in PPEs for hours on end for months in a row. I know to some, skin care may seem like a trivial issue when compared to the other risks our healthcare workers face on a daily basis, but I've heard first hand the kind of impact deteriorating skin has had on doctors, nurses and pharmacists. So if my advice can bring some solace and peace of mind to our healthcare heroes then I would be immensely proud.
Potential Skincare Concerns Faced 
To start off with, we have noticed an increase in acne caused by prolonged use of face masks since the pandemic started in March 2020. We call this phenomenon mask acne or maskne. This occurs when pores are blocked by sweat, oil and/or makeup and are usually formed in areas of the face that experience friction, pressure, stretching, rubbing or occlusion (usually areas covered by the mask and areas where the mask and face shield touches the skin).
Acne that is formed as a result of maskne manifests as different types of pimples: they can be either or of a combination of pustules, papules, nodules, and cysts. In certain cases, it could also be perioral dermatitis or rosacea disguising themselves as traditional acne. The symptoms of these conditions are redness or small bumps centered around hair follicles, oftentimes as a result of a compromised skin barrier.
Apart from facial concerns, there is an increased probability of body fungal infection due to prolonged PPE use because of the high humidity levels in Malaysia and excessive sweating caused when the frontliners and volunteers don their PPEs for hours on end. Some of the symptoms of body fungal infection include irritation, scaly skin, redness, itching, swelling and blisters. This type of skincare concern is not only discomforting but can also be painful.
Combat Concerns and Importance of Active Ingredients
To combat maskne concerns, it is important to thoroughly cleanse and moisturise the skin. As soon as it is safe to remove your masks and protective gear, wash your face with a mild and gentle cleanser. Proceed to focus on repairing the barrier of your skin by using a fragrance-free ceramide-based moisturiser that does not contain harsh chemicals to ensure that the skin is properly cared for and will not produce an excessive amount of sebum to compensate for the lack of moisture. We highly suggest using retinol skincare (Vitamin A) on a nightly basis to reduce maskne. We also suggest looking out for soap or cleansers containing Betaine Salicylate which reduces acne and fungal infections on both face and body.
Active ingredients are the portion of ingredients which has an immediate effect that repairs and prevents future skin issues. It is definitely important to understand the skin issues faced and what sort of active ingredients that will help improve them. When purchasing skincare products containing these active ingredients, it is also important to be aware of the percentage or amount contained in the former to ensure full effectiveness. Retinol for example, comes in strengths of 1%, 0.5%, .0.3% and 0.25%. If the retinol strength percentage is not specified on the label, it usually means the concentration is weaker than .25%, which may not give you its full benefits.
Living with Malaysian Sunlight
In addition to cleansers and moisturisers, the other extremely important skincare product frontliners should include in their routine with or without maskne is none other than sunscreen. As Malaysia faces intense heat and sunlight of up to 40 degrees, it is important to be protected from harsh UV rays – both outdoors and indoors.
One should always practice wearing sunscreen especially when stepping out of the house and even under masks. Even though that portion of the face isn't exposed to direct sunlight, UV rays can still penetrate thinly manufactured masks and cloth masks, potentially harming the skin during the intervals of traveling to and from work, as well as during fitting and removal of the protective suits. Not only does sunscreen reduce the risk of cancer, it also slows down signs of aging, prevents skin discoloration and reduces inflammation that can further aggravate conditions like rosacea.
As our healthcare workers risk life and limb on a daily basis for us, my fervent hope is that these tips and advice can help alleviate some small burden from their lives. As a gesture of gratitude, Threebs.co is giving all frontliners 10% of their total purchase with discount code FRONT10 upon checkout.