SK Magic Is On A Mission To Bring Quality Water And Quality Life To Malaysians With JIK.SOO Ice Water Purifier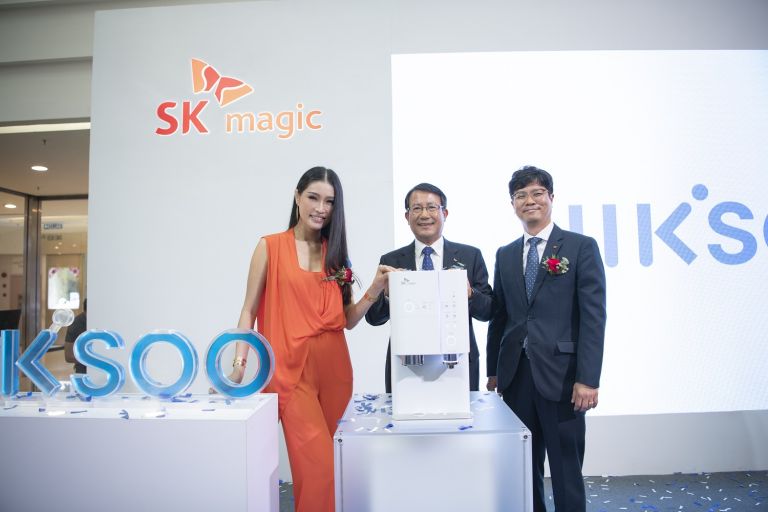 KUALA LUMPUR, 10 July 2019 – SK magic from Korea, launched the all in one JIK.SOO ice water purifier, the    RICH, that provides 7 different water temperature settings and crystal clear JIK.SOO ice cubes. The all new JIK.SOO RICH takes water purifiers to the next level with its innovative Nanotechnology filtration system, fully stainless-steel water passages that ensures that the water produced is pure and free from all contaminations.
Water is essential to all life forms. The human body consists of 70% water. Knowing that water is vital to maintaining good health, Malaysians are more conscious than ever about their daily water consumption. However, there are many people that still lack the awareness of the significant impact and importance of clean drinking water to our bodies.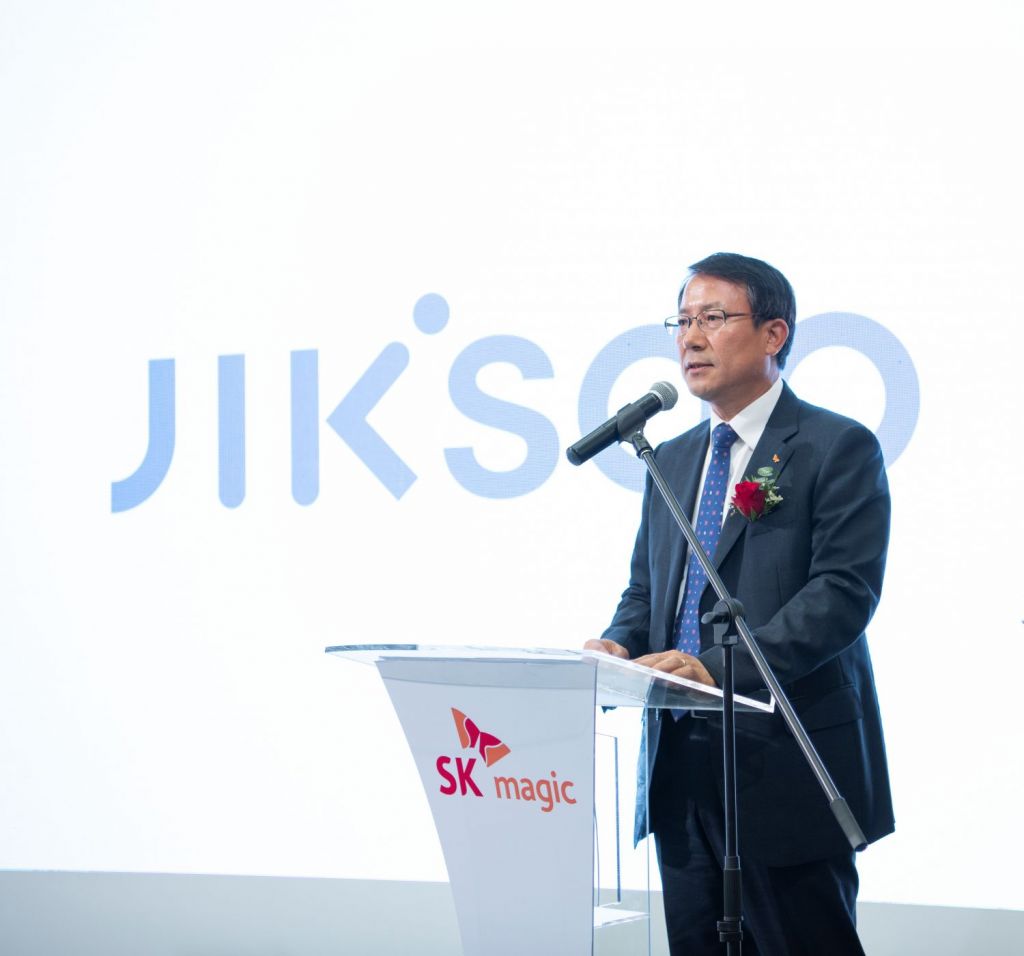 "The JIK.SOO RICH leverages the proven JIK.SOO technology to ensure the flow of water is always clean, pure and full of minerals. The innovative Nanotechnology filtration system completely filters out all viruses, microorganisms and heavy metals while allowing essential minerals to pass through. With its fully stainless-steel water passages, this ice water purifier offers protection against microbial growth," said Mr. Namsu Park, Managing Director of SK magic Malaysia.
"At SK magic, we are committed to inspire healthy lifestyles through our water purifiers that give you both the purity that is expected from a water purifier as well as water that is rich in minerals. JIK.SOO is central in everything that we do. We want to put our customers mind at ease with the assurance of clean drinking water and ice cubes," added Mr. Park.
SK magic's filtration system has undergone the MyTest water testing and dialysis water analysis, meeting 60 test requirements to ensure that the filtered water produced is optimal in the Malaysian environment.
The JIK.SOO RICH ice water purifier comes with double UV care. The water taps undergo automatic UV sterilisation every 2 hours for 10 minutes while the ice storage is sterilised twice a day for 3 hours. A total of nine major spare parts of the water purifier are also replaced every 12 months, which is almost like to having a new product every year.
Other than cold and ambient water temperatures, the JIK.SOO RICH features a Five-Temperature Hot Water System. Users can select water at 90°C, perfect for their cup of coffee, water at 70°C which is ideal for tea infusion and lukewarm water at 45°C, 50°C or 55°C that is optimal for baby formula. Users are given precise control and access to optimum temperature for different needs. Besides that, users can also select their preferred water volume at 120ml, 250ml, 550ml and 1000ml.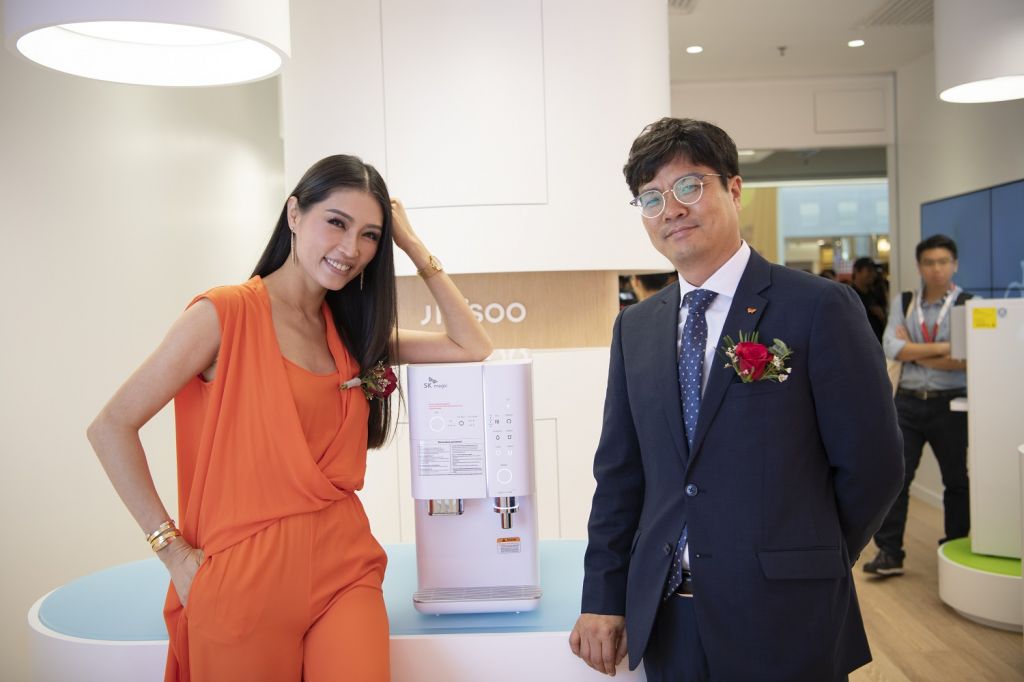 Present at the event is Amber Chia, model, actress, entrepreneur and a mother. "As a mother, my family's health is vital, which I believe can be guaranteed through quality water consumption. As a model, I always make sure to take good care of my health because what is inside my body will be reflected on the outside. I cannot place enough emphasis on the importance of water intake that is clean, pure and rich in minerals."
This water purifier is designed to provide ease of convenience. The magnetic drip tray of the all JIK.SOO water purifier is easily detachable to allow containers of all sizes, big or small to be filled up completely. The smart moving tap also caters to cups of different heights, avoiding spillage and splattering of water onto the product.
The crystal clear ice cubes is one of the main highlights of the JIK.SOO RICH. The ice water purifier produces crystal clear ice cubes that is only possible with water that is always flowing. The ice cubes are available in two sizes, at 8g and 11g, making it easily accessible for users of different needs. Consumers will be ecstatic that its ice storage capacity of 0.75 kg can store up to 100 small sized ice cubes or 70 big sized ice cubes. The ice passage is designed to ensure that the ice cubes do not spatter onto the tap or into the product when dropped into cups, which is a major source of contamination.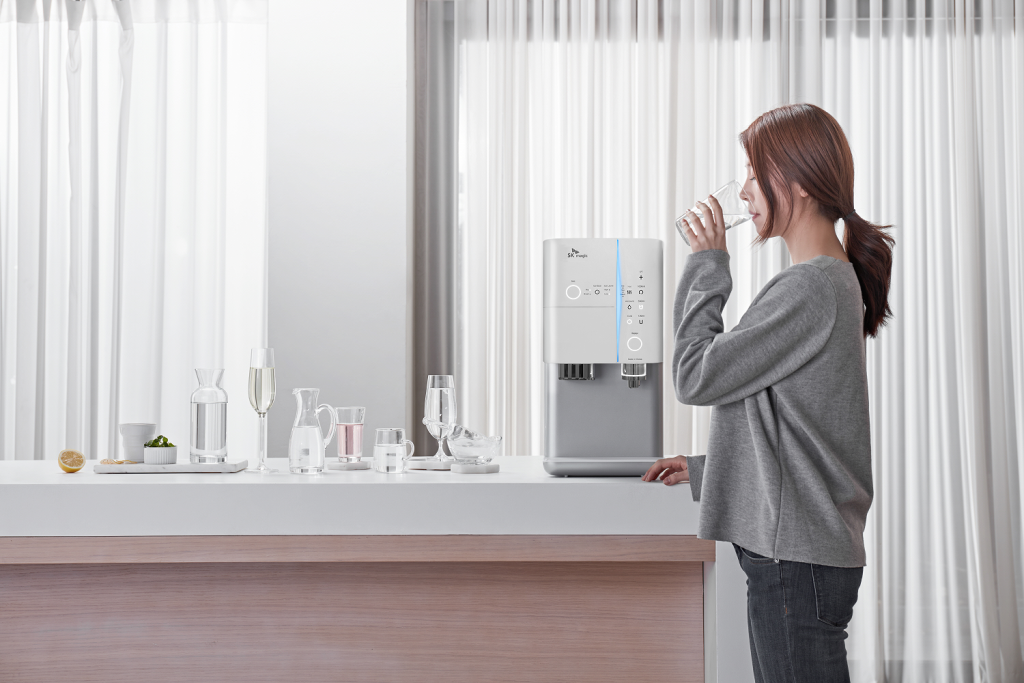 Being the slimmest ice water purifier in Korea, the sleek and minimalistic design of this product goes exceptionally well with all kitchen interiors. The JIK.SOO technology also reduces power consumption significantly at a low 530Wh daily.
The JIK.SOO RICH is now available with an introductory rental price of RM145 (Normal Price:RM180) per month or RM6,000 for outright purchase of the unit. Terms and conditions apply.
For more information about SK magic products, please visit our website at www.skmagic.com.my or call us at 1800-18-7878. If you'd like to experience the touch and feel of the product, just drop by at our JIKSOO RICH Roadshow at One Utama Shopping Centre from 10th July to 14th July, Paradigm Mall, Johor Bahru from 19th July to 21st July and Queensbay Mall, Penang from 8th August to 12th August 2019.
About SK networks  
With over 60 years of global business experience, SK networks has a strong diverse and outstanding capabilities in global sourcing, market intelligence and strategic networking in trading chemicals, steel, automotive, coal and other industrial commodities. SK networks operates in 40 countries with more than 100 subsidiaries throughout the world. The business overview consists ICT marketing, car life service, hotel and resort and rental appliances. SK networks plans to maintain close ties with international customers as continuing efforts to discover a new growth engine through multifaceted partnership with major global customers.
About SK Group
SK Group has grown into global corporation by persistently pursuing innovation. Top three largest in South Korea, the corporation earn sales revenue of $US 138 billion and assets of $US170.7 billion. SK Group ranked as 57th on Fortune Global 500 with 101 subsidiaries and affiliate companies, 270 offices worldwide with about 85,000 employees. SK Group affiliates are SK networks, SKC, SK Energy, SK Global Chemical, SK Lubricants, SK E&C, SK Gas, SK Broadband, SK Materials, SK Holdings, SK Innovation, SK Telecom, SK E&S, SK Hynix and SK Chemicals.
About SK magic
Established in 1985, SK magic was the first Korean company to produce gas ovens and has become a trendsetter in the home appliance industry in Korea. As one of SK Group's subsidiaries, SK magic has grown as a leading business provider in the home appliance sector based on the differentiated advanced technology and optimum quality management. SK magic has selected Malaysia as the first country in South East Asia in December 2018 for their expansion and Malaysia will be the regional HQ of South East Asia upon further expansions in the continent. SK magic exports to 60 countries worldwide and was awarded the 'Trade Achievement Tower' for their export revenue of $70 million at the 48th Trade Day in 2012. SK magic is harnessing more than 30 years of experience to pave new roads into the ever-growing appliance rental industry.