Shambala Kidz Leadership Preschool: Nurturing the New Generation of Great Leaders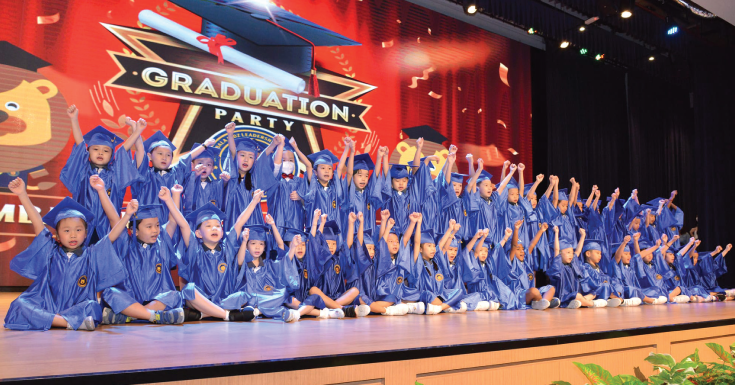 Shambala Kidz Leadership Preschool is the first of its kind in the country, with three centres located in Puchong, Kajang, and Johor Bahru. Built according to five-star standards proposed by the Ministry of Education (MOE) of Malaysia, the school is committed to nurturing Malaysia's future leaders and creating outstanding global leaders for the future.
A Comprehensive Leadership Preschool Programme
The school's international R&D team developed the Shambala Kidz Leadership Development Programme (SKLDP), which consists of 17 leadership elements, including language basics, physical development, intelligence development, moral education, creativity and innovation, communication skills, teamwork, planning ability, decision-making ability, strategic planning, communication skills, speech skills, execution ability, time management skills, financial management skills, risk management skills, science, and logic.
Shambala Kidz Leadership Preschool's focus on leadership development is unique, and it sets the school apart from other preschools in Malaysia. The school believes that leadership skills can be cultivated from an early age, and that children who have the opportunity to develop these skills will be better prepared to take on leadership roles in the future. SKLDP offers a well-rounded education that focuses not only on academic excellence but also on the development of essential leadership skills. Children are encouraged to work collaboratively, communicate effectively, and develop their creativity and innovation.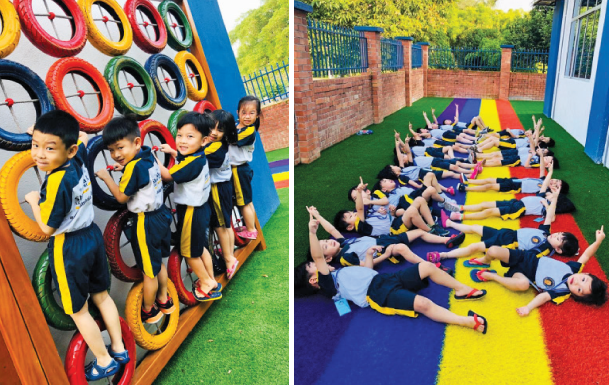 Through its excellent learning environment, students will also emerge proficient in the fundamentals of English, Bahasa Malaysia, and Mandarin, giving them a competitive advantage and qualifications for admission to any international or public primary school (SJK) of their choice.
A Conducive Environment for Learning
The school is designed to provide a warm and welcoming environment for children. The classrooms are decorated with calm and soothing colour tones to create a comfortable learning space. The materials used in the classrooms are custom-designed to ensure the safety of children while they move around the school. The decorations and classwork displayed on the walls are a testament to the quality of learning and lessons that the children receive in the centre. The school also provides constant training for its guards to maintain a safe and secure environment for children.
Nutrition plays an important role in your child's development. Parents can rest assured that their child will enjoy well-balanced, nutritious, and healthy meals and snacks for growing children at Shambala Kidz Leadership Preschool, which are provided several times throughout the day.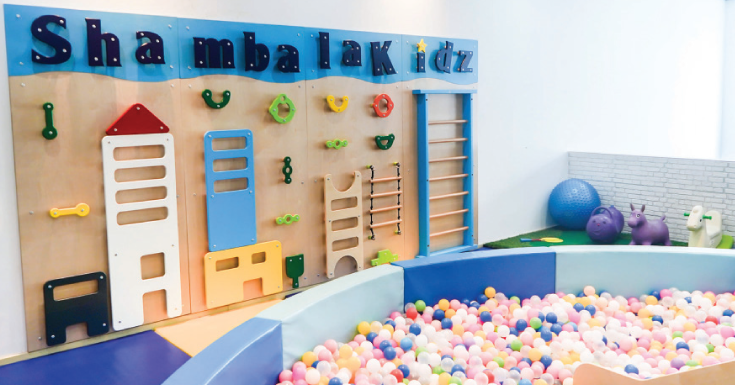 A Winning Team
The school has a team of experienced educators who work tirelessly to ensure that the curriculum is engaging, relevant, and effective. The teachers are compassionate and committed to the development of each child in their care. They provide a nurturing environment that encourages children to explore their creativity and learn from their mistakes.
Classroom size and student-teacher ratio are two important factors to consider when choosing a preschool. This is where Shambala Kidz Leadership Preschool shines, as the centre ensures that your child receives adequate one-on-one attention from their coach, who is available to meet each child's individual needs. Their ratio is one coach for every 12 students aged 4 to 6, and one coach plus one assistant coach for every 12 students aged 2 to 3.
Shambala Kidz Leadership Preschool is the ideal place for your child to receive early childhood education that will develop their leadership skills for a better future. It is no wonder that the preschool has emerged as the gold winner in the BabyTalk MamaPapa Awards 2023 in the Leadership Development Programme for Kids category.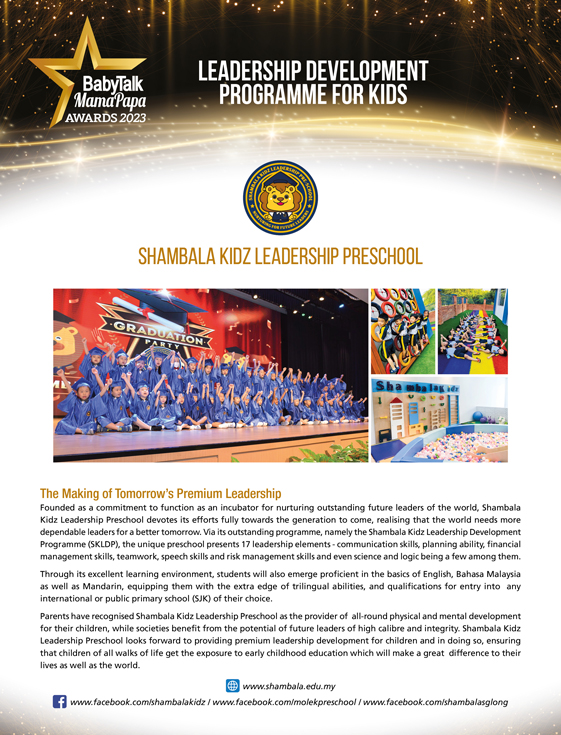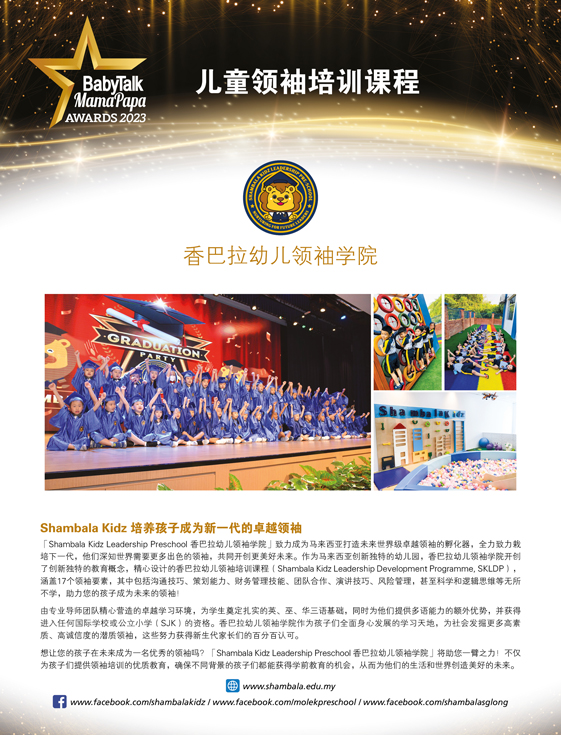 For more information, visit their website and Facebook pages: @shambalakidz, @molekpreschool, and @shambalasglong.