Selfies Made Awesome With Fujifilm X-A5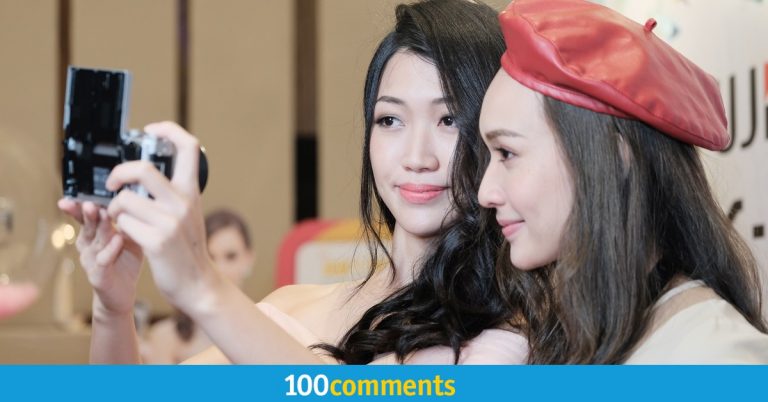 Strike a pose and smile, Fujifilm's latest stylish X-A5 camera, the smallest and lightest mirrorless digital camera within the X Series range is now available. This camera makes it so easy to take and post fun, versatile and high quality images on your social network.
Combining a new 24.2 megapixel sensor with the X Series signature colour reproduction technology, the X-A5 offers a host of new features, including a newly developed zoom lens, 4K movie recording, touch screen and the latest Bluetooth® pairing technology for immediate image transfer.
The X-A5 features a timeless retro design in a contemporary camera that will turn heads as you start taking selfies or photos of your favourite subjects be it your OOTD or that beautiful plate of pasta.
"Fujifilm's latest X-A5 series meets and exceeds the needs and preferences of the fun seeking photography enthusiasts to the tech savvy professional photographers who demand sleek, easy to handle, lightweight, versatile, compact and high-quality images from their cameras." said Fujifilm Malaysia Managing Director, Mr Yoshitaka Nakamura.
"Our latest offering is the ideal and trendy camera for avid travellers who enjoy taking photos of exotic places and scenic views, and the young, fun and fashionable crowd who loves to document their exciting lifestyle on their social media accounts," he said.
Lightweight Camera, High Quality Photos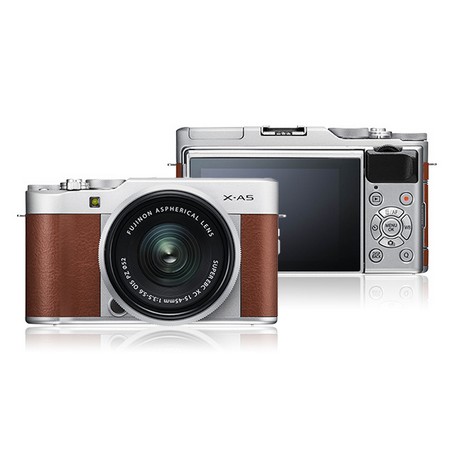 When combined with the new collapsible FUJINON XC15-45mm F3.5-5.6 OIS PZ, the X-A5 weighs just 496g, making it the lightest camera-zoom kit lens combination in the X Series. It is much lighter and more compact compared to digital single-lens reflex (DSLR) cameras yet provides high quality photos.
The camera is a step up from smartphones as it comes with various creative filters and wireless connectivity to enable users to shoot, beautify and upload their photos to social media in seconds. It boasts a powerful 24.2MP APS-C sensor equipped with a phase detection autofocus system, and a newly developed image processing engine that offers a processing speed 1.5 times faster than previous models.
Flawless Selifes
Combined with Fujifilm's renowned outstanding image quality with the company's proprietary colour reproduction technology, the X-A5 is made for advanced portraiture and is perfect for millennials who crave for flawless selfies.
The X-A5 is equipped with a large rear LCD monitor that can rotate 180 degrees. When the panel is rotated 180 degrees, the Rear Command Dial automatically switches to the Zoom and Shutter Release function for fail-safe composition when shooting selfies. The 180-degree rotation of the rear LCD monitor also activates the Eye AF function automatically to create high quality self-portraits with sharp focus on the subject's eyes. The Portrait Enhancer Mode, offers its popular ability to produce beautiful skin tone, and has also evolved with the new user interface. Users can select from three levels of skin tone enhancement with touch-screen operation for easy, natural and flattering self-portraits.
The X-A5 offers 11 variations of Fujifilm's unique Film Simulation Modes, making adding an advanced artistic flair easy with the reproduction of film-like colour tones. The camera also features 17 variations of Advanced Filters including the new "Fog Remove" and "HDR Art".
The rear LCD monitor uses the new touch-panel GUI, facilitating intuitive touch-panel operation using fingertips so that you can check the effect of Advanced Filters and Film Simulations for added usability.
The Exposure Compensation Dial now has the range expanded from ±3EV to ±5EV to boost freedom in photographic expressions.
High-Speed HD Video & Slow Motion Clips
Apart from that, the X-A5 offers a High-Speed HD Video function, allowing users to record HD video up to quad speed for slow motion clips. The Multi Focus Mode automatically stacks 4K quality images, whilst cleverly changing the depth of field setting required. Also provided is the 4K Burst function of shooting 15 frames per second in 4K image quality. These new 4K video capabilities and accompanying functions enable artistic expressions of greater creativity.
The Bluetooth® Low Energy technology has been incorporated into the X-A5 for quick, easy and automatic transfer of still images and videos to paired smartphones and tablet devices, using the free smart-device app "FUJIFILM Camera Remote". The camera is also compatible with FUJIFILM Instax SP-3 printer, so users can enjoy the fun of printing and sharing their images more than ever before.
The X-A5 also uses energy-saving design which offers the class-leading number of frames per charge. Users can shoot as many as 450 frames per single battery charge, making the camera ideal for travelling and photography on the move, all day long.
As Malaysians anticipate the forthcoming Chinese New Year festivities, the X-A5's timely introduction offers the young and trendy crowd the opportunity to show off the camera's advanced features that enable them to capture amazing photos while joining gatherings with their family and friends back in their hometowns.
Young hobbyists and travellers can also look forward to the camera's innovative features that enable them to shoot high quality images when they explore new adventures and participate in new activities or travel to new places this festive season.
The Fujifilm X-A5 available in silver, brown and pink at a retail price of RM3,288 inclusive of a FUJINON XC15-45mm F3.5-5.6 OIS PZ.
For more information about the new X-A5, please visit http://fujifilm.my/product/x-a5/.