See Clearly with the Top 5 Best Optical Shops in the Klang Valley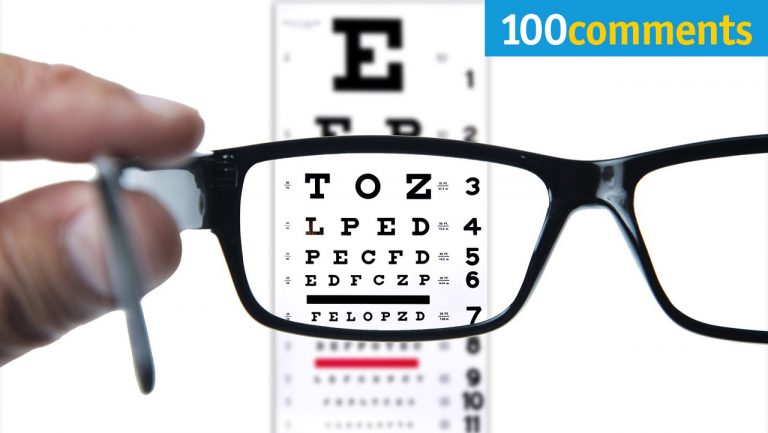 It can be difficult to figure out exactly how many people in Malaysia have eyesight issues. Over the years, the number of people who need to wear glasses or contact lens in order to see clearly has been steadily rising. Just take a quick look around any public area and you're sure to find at least one person wearing a pair of glasses. And even if you don't spot any frames resting on their noses, it's possible that their eyes are covered with contacts.
The level of visual imparity varies from person to person. Some people need to wear glasses all the time in order to get through the day, while others only use them while they're reading or driving. Some even put on fake glasses as a fashion accessory.
Fortunately for those who actually need the visual aid, Malaysia has plenty of optometrists and eye specialists who can help you to find the perfect pair of glasses or contact lens. Whether you're interested in taking your kids for their first eye test or snagging a snazzy new pair of sunglasses so that you can look good while protecting your eyes from UV light, there are plenty of options to help you get all your eye wear needs sorted out.
Below are a list of the top 5 Optical Shops in the Klang Valley, each offering their own personal style and services for you to enjoy.
Malaya Optical
There is no reason to wear low-quality or unappealing eyewear in this day and age. Not when Malaya Optical, your friendly neighbourhood optometrist, is there to help you find the best eyewear for your needs. Established in 1957, Malaya Optical carries an extensive selection of international iconic eyewear brands, including LINDBERG, RYAN ADDA, Mykita, Gotti, Oliver Peoples, Eyevan, Maui Jim, and many others.
A great believer in delivering state-of-the-art eyecare in addition to high quality eyewear, Malaya Optical offers refraction rooms with diagnostic equipment and up to 10 optometrists who provide comprehensive eye exams and individualised consultations. The experienced optometrists will be able to test for lazy eye, squint, cataracts, glaucoma, binocular vision problems, retinal problems, and other eye disorders. They also provide Orthokeratology (Ortho-K) therapy to treat children and adults with myopia.
Malaya Optical has three centres in the Klang Valley, located in Damansara Uptown, Subang Jaya, and Jalan Imbi. So, if you are struggling with eye-health-related issues, make an appointment to visit Malaya Optical, the best optometrist near you, to get your eye problems diagnosed and treated in one place.
For more information, visit their website or book an appointment or just simply contact Retail or Online.
Branches:
Damansara Uptown: 71, SS21/37 Damansara Utama, 47400 Petaling Jaya, Selangor
Subang Jaya: B10, Jalan SS 15/4d, SS 15, 47500 Subang Jaya, Selangor
Jalan Imbi: 122, Jln Imbi, Bukit Bintang, 55100 Kuala Lumpur
Website: https://www.malayaoptical.com/
Contact Number: +601112323715 (WhatsApp)
Eye Max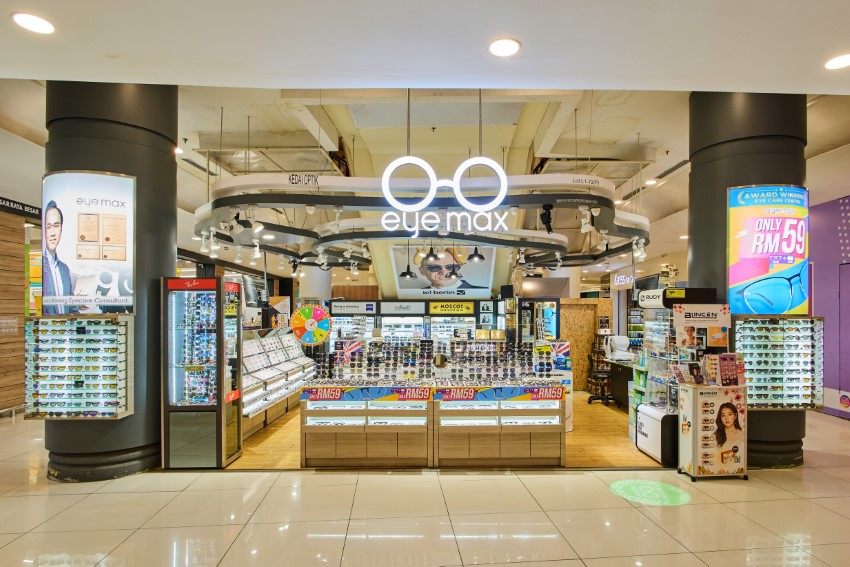 Eye Max, established in October 2017 by multiple award-winning independent practice, boasts an exceptional reputation for providing unparalleled eyecare and eyewear services. With over 20 years of experience in providing quality eye care services, Eye Max is dedicated to delivering outstanding care to clients.
Specialising in multifocal lens fitting, myopia management plans, and complex prescriptions, Eye Max is equipped to handle any eye-related issue. Their extensive selection of eyewear ranges from fashion-forward styles to designer brands like MOSCOT, MASUNAGA, and IC BERLIN.
At Eye Max, customers can expect multi-award-winning service, demonstrating the team's unwavering commitment to providing exceptional care to each client. The experienced team takes into account both the cosmetic and clinical aspects of each client's prescription, ensuring that their individual needs are met with utmost precision.
By combining their exceptional skill set with attentive listening abilities, Eye Max has fostered strong relationships with their clients. It is this client-centered approach that has earned them numerous accolades, including the Consumers' Choice Award 2022 and Excellent Customer Experience-Multifocal Lens Fitting 2023.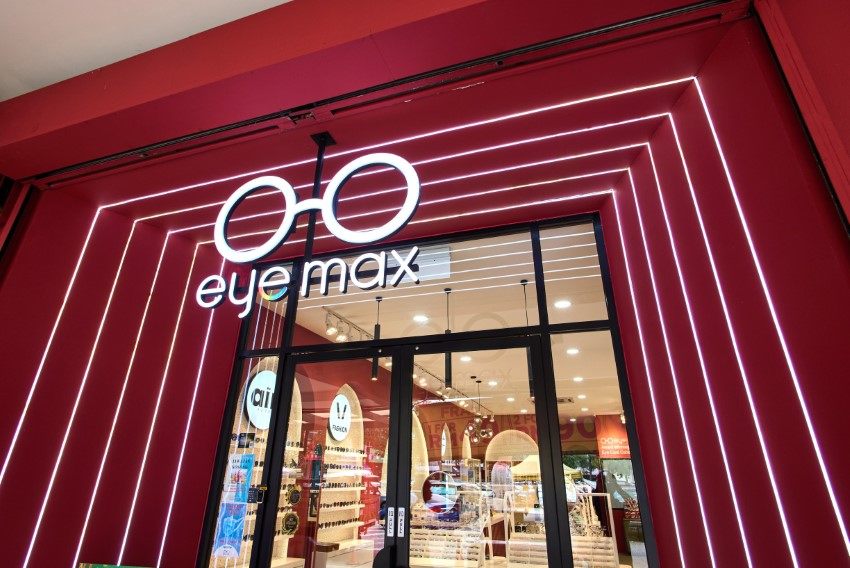 Eye Max has 5 centres in the Klang Valley, located in Seri Kembangan, Bandar Mahkota Cheras, Sungai Besi, Bangi and Semenyih. If you're seeking expert eyecare and eyewear services, look no further than Eye Max – where your vision and satisfaction are their top priorities.
For more information, visit their website and Instagram page or call +6012-329 8818 or email for an appointment.
Branches:
L1-72(P),The Mines, Jalan Dulang, Mines Wellness City, 43300 Seri Kembangan, Selangor
29, Jalan Temenggung 21/9,Seksyen 9, Bandar Mahkota Cheras, 43200 Kajang, Selangor
61G, Jalan Tasik Utama 3, Sungai Besi, 57000 Kuala Lumpur, Wilayah Persekutuan Kuala Lumpur
173, Jalan 8/1, Seksyen 8, 43650 Bandar Baru Bangi, Selangor
33-1, Ground Floor, Jalan Ecohill 1/5B, Setia Ecohill, 43500 Semenyih, Selangor
Website: www.eyemax.com.my
Contact Number: +6012-329 8818
A-LOOK Eyewear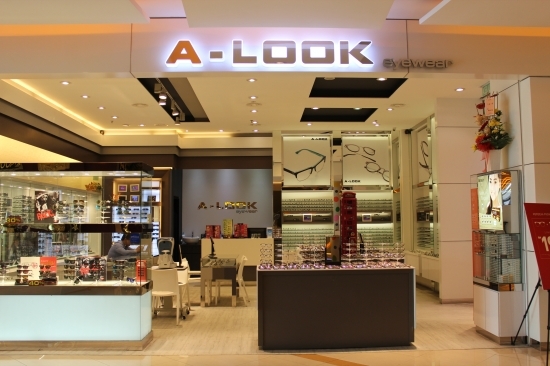 First launched in Malaysia in 2003, A-LOOK Eyewear is an eyewear store that has established itself as one of the largest fully open concept chain stores in Malaysia. With over a hundred outlets scattered across the country, you're never too far away from an A-LOOK store.
This award winning eyewear store chain has grown due to its unique business model. Its open-concept and self-service design has helped to to grow from strength to strength, and it stands out from the crowd due to its special pricing model. Unlike most eyewear stores, A-LOOK fixes its product prices into three separate tiers, ensuring that customers don't have to bargain to get an affordable yet trendy set of glasses. This means that customers can spend less time worrying about the price and more time searching for a pair of frames that suits them the most.
A-LOOK also uses a reward programme for loyal customers. Their A-Card Royalty Card Programme caters to the needs and demands of youths and young adults seeking a trendy and stylish lifestyle by providing them with special prices and service offerings to choose from.
Opening Hours: Varies based on outlet
Website: http://www.a-look.com.my/homepage/index.html | https://www.facebook.com/alookeyewear/
Contact Number: +603-7728 9130
Whoosh!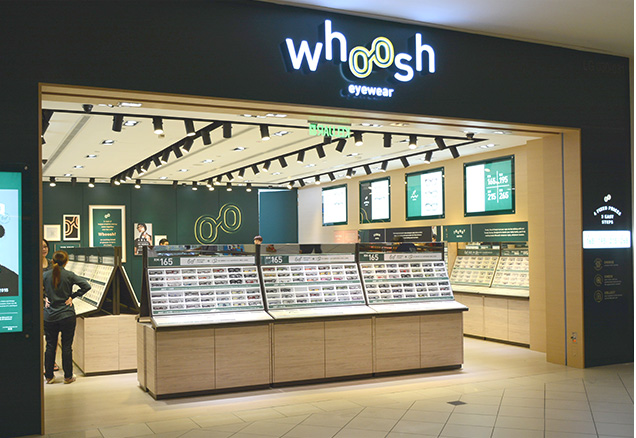 Need to rush? Don't worry! At Whoosh!, you can choose your favorite frames, check your eyes, and collect your finished glasses in half an hour, tops.
First, you need to choose a frame – Whoosh! offers a wide range of fashionable frames all the way from Korea. Their frames are divided into three distinct styles – Trendy, Urban, and Vintage – making it easier for you to find the pair that suits you best. In addition, all of their frames are divided into four fixed price ranges with no hidden fees or fine-print charges, meaning you pay exactly how much you expect.
Next, have your vision checked by one of Whoosh's professional eye care practitioners. No appointment needed!
Finally, collect your eyewear within 30 minutes and prepare to Whoosh! away. It's that easy! For those who can't afford to wait, Whoosh! is definitely the number one choice.
Opening Hours: 10am-10pm
Website: http://www.whoosheyewear.com/ | https://www.facebook.com/WhooshEyewear/
Contact Number: 03-7880 5520
Eyez Optometry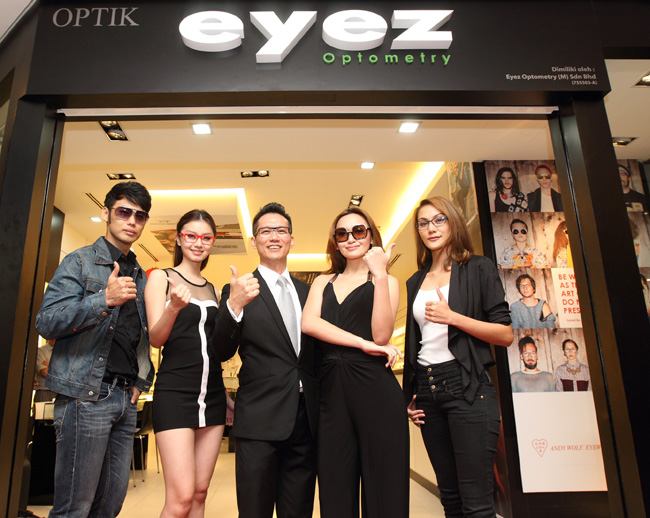 Established in 2007, Eyez Optometry started out with a single store in Bangsar Village. Since then, it's expanded quickly, with outlets in Mont Kiara and other similar retail areas.
Eyez Optometry's success lies in the fact that it provides its customers with fresh and innovative approaches to handle their needs, offering every customer their own individualized experience. Every piece of eyewear Eyez Optometry sells is a work of art – a fusion of art and science.
Eyez Optometry believes that eyewear is more then just a tool to see clearly. In today's fast paced world, eyewear should be more like clothes, bags, or jewellery – a way to show the world your own unique personality and style. In addition, Eyez Optometry provides a number of services including, comprehensive eye checks, topography, IOP, Vision Therapy, and various forms of contact lens fitting. Follow them on Facebook today to keep yourself updated on their numerous events and promotions.
Opening Hours: 10am-10pm
Website: http://www.eyez.com.my/ | https://www.facebook.com/EyezOptometry/
Contact Number: +603 – 2283 6819
Need More?
These are just a few of the amazing optical shops available to us in Malaysia. If you're interested in finding more information about these or any other optical shops, you can search for them here.