Say Hello to Bright Eyes with Skin Refiner Eye Care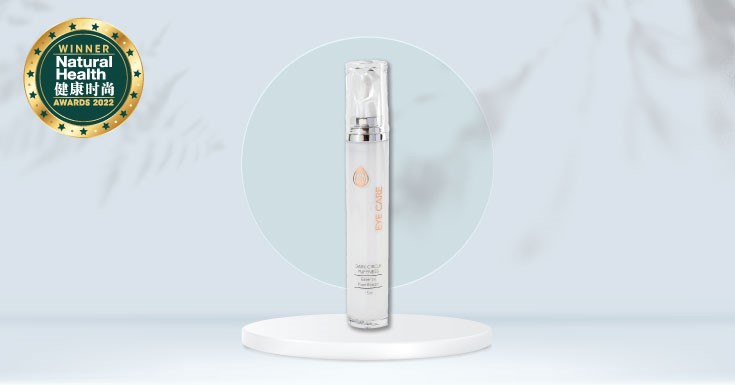 The delicate skin around your eyes is one of the first places to betray your age. Worse, it can make you appear older than you actually are. As such, maintaining it is crucial if you want to avoid giving away your age.
Whether it's dark circles, bags under your eyes, or crow's feet, neglecting this area will result in an overall tired and aged appearance. If you're looking for a product that will help improve all of these problems at once, Skin Refiner Eye Care is the way to go!
Effective Active Ingredients
Skin Refiner Eye Care is an eye cream that is designed to lighten dark circles and bags under the eyes. Light in texture, the hypoallergenic formulation, which contains pure vitamin C, accelerates the decomposition of melanin and effectively reduces the appearance of every key sign of eye ageing, including dark circles, fine lines, and puffiness.
Another active ingredient, silk protein, has the ability to replenish your skin's barrier function, which in turn can reduce the appearance of fine lines, improve skin texture and firmness, and increase elasticity. Silk proteins bond with other proteins and molecules in the skin, resulting in a firmer overall appearance and increased hydration.
The eye cream also contains moisture-loving sodium hyaluronate, nourishing jojoba oil, and natural lightening agent arbutin extract, which help the skin around the eyes achieve luminosity, become visibly firmer, lifted, and more refined.
Jojoba oil is known to reduce the appearance of dark circles under the eyes and to stimulate collagen production. Arbutin extract acts as an inhibitor to prevent the formation of melanin in the skin. The extract of the Chamomilla recutita flower has healing, anti-inflammatory, and regenerative properties, while the extract of the Paeonia albiflora root helps improve skin clarity.
A Convenient Way to Rejuvenate the Eyes
Skin Refiner Eye Care comes with an integrated ball massage head, so you can conveniently apply it with just one hand.
To give your tired eyes a refreshing boost any time you need it, apply a pea-size amount of Skin Refiner Eye Care to the orbital bone (under the eyes) and brow area after cleansing your face. Gently dab for one minute until it is fully absorbed. It can be applied two to three times a day for the best results.
If you're always on the lookout for the next eye cream to help you get rid of those pesky signs of ageing around your eyes, look no further than Skin Refiner Eye Care. Puffy, lined and tired-looking eyes are no match for this powerful, tailor-made eye cream. It hydrates and smooths the skin around your eyes, minimises puffiness and dark circles, and reduces the appearance of fine lines and wrinkles. With regular usage, Skin Refiner Eye Care will help restore the youthful shape of your eyes for a more awake and refreshed look.
For more information, visit their website and Facebook page.
Skin Refiner Eye Care is the Natural Health Readers' Choice Award 2022 winner in the Eye Care Serum Roller category.