Samsung QLED TVs: The Perfect TV That You'll Love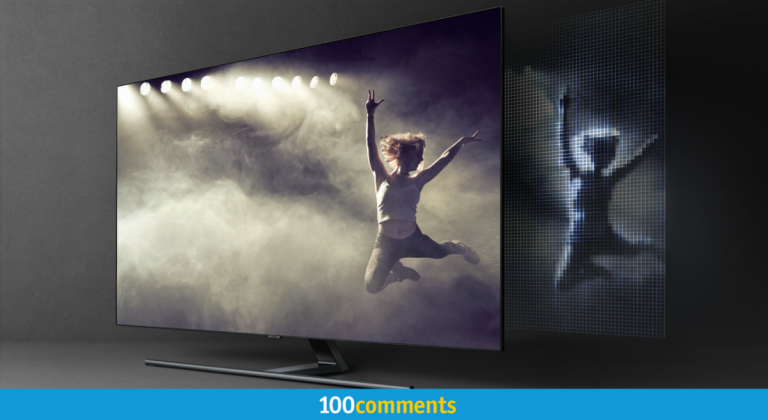 Today's users are after larger screens, purer image quality, and hassle-free installations along with an easy-to-use AI-based technology to connect the smartphone to a TV. This is a trend driven by ever-changing consumers' expectations. Since its debut, the QLED TV is leading the global market with extra-large, ultra-high definition TVs. It is the TV that does it all. In three simple words: Unrivalled viewing experience. No more distractions, just pure entertainment.
Samsung's 2018 line of televisions is undeniably the most versatile and exciting yet. Thanks to the enhancements that have made the TV much more immersive and intelligently adaptive with users' lifestyles, let's take a closer look at the key features
Purest Pictures Without Distractions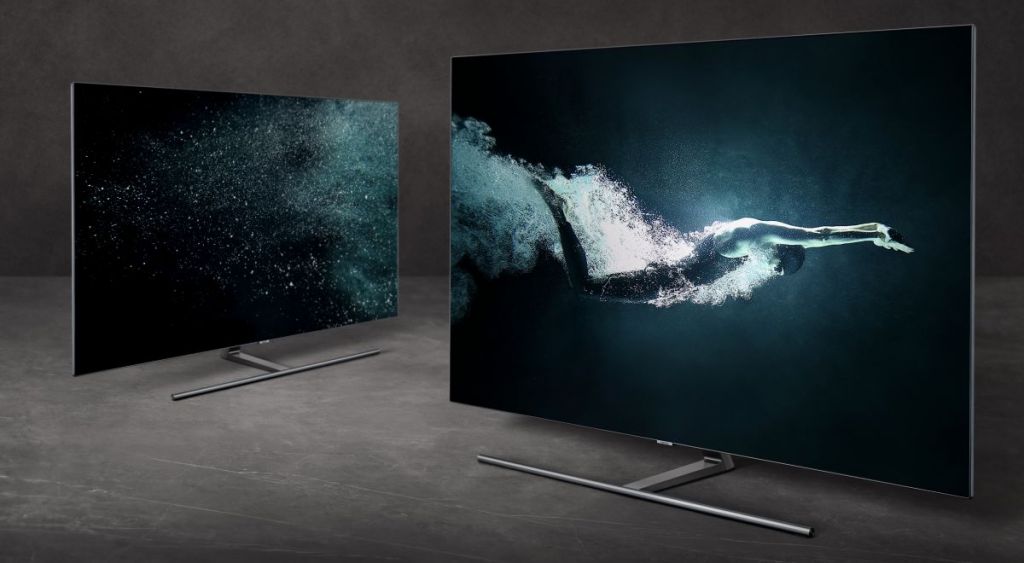 To create even more stunning picture quality with pristine contrast, the TVs feature the new Direct Full Array which uses a panel with zones of smartly controlled backlighting that adjust automatically to deliver deep blacks and pure whites. This reduces blooming and halo effects and enables deeper contrast, with inky blacks and brilliant whites Advanced Anti-reflection technology ensures that the TVs' spectacular picture quality can be enjoyed from almost any angle, and also helps boost contrast. Aligned with the new products, which include models wider than 55 inches, Q Engine technology automatically upscales on-screen content to UHD levels to further enhance viewers' immersion.
Magic Screen
Samsung's 2018 QLED TVs' style changes based on innovative technologies are also noticeable. Magic Screen is an energy-saving function that allows the TV to elegantly display images as well as real-time information such as the weather or news. For wall-mounted TVs, Magic Screen can mimic the pattern on the wall behind the TV to create an astonishing visual effect in which the TV blends seamlessly into the wall.
Samsung has also introduced a simple solution to eliminate cable clutter, called the One Invisible Connection, which integrates power cables and data lines that were previously separated to allow the TVs to harmonise with their surrounding aesthetic. Available up to 15 meters, it frees consumers from having to place their TV near data or power outlets.
Smart Investment
The new QLED TVs are designed to seamlessly connect with Smart Things, compatible devices to offer users even greater control over their home's smart technology. In addition, users can access a variety of apps on the QLED TVs that they can enjoy at any time through one intuitive menu.
Samsung 2018 TV Lineup
The 2018 Samsung TV edition features 9 series across the QLED TV, Premium UHD, UHD display range, available in a variety of sizes. Models in the 2018 lineup feature both flat and curved display options.
Q9F 4K Smart QLED TV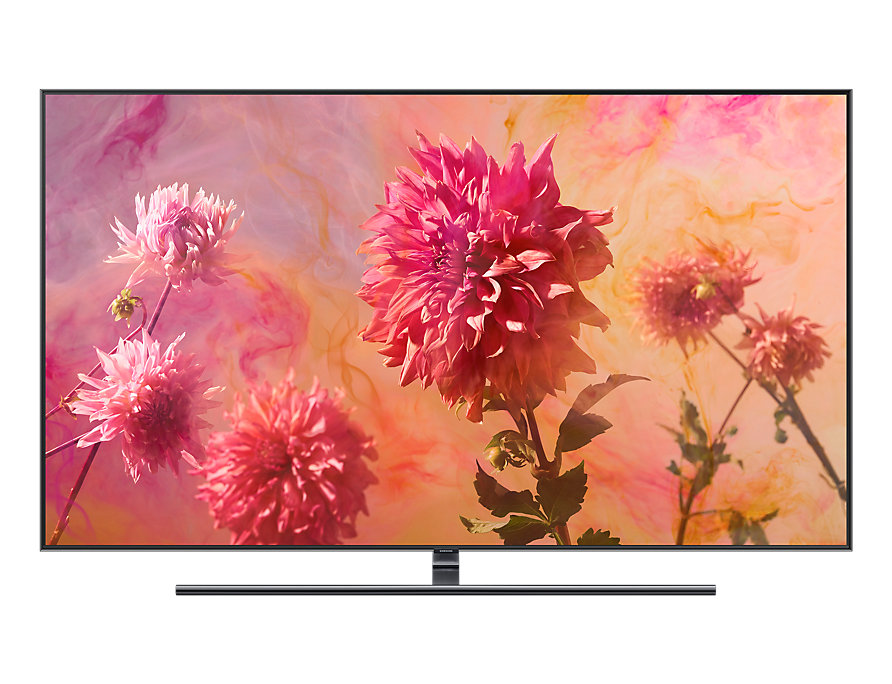 Watch your favourite shows and movies with our most realistic, accurate, and vibrant colours yet. See all the intricate colour details of every scene, just as if you're part of the action. Q9F gives you 100% colour volume, which means it maximizes the range of accurate, rich and detailed colours you can see on TV. Enjoy your entertainment undisturbed. Find all the intricate details hidden in the darkest scenes. With Q Contrast Elite, you'll see all the tiny aspects of every scene, even with all the lighting in your room.
Q8C 4K Curved Smart QLED TV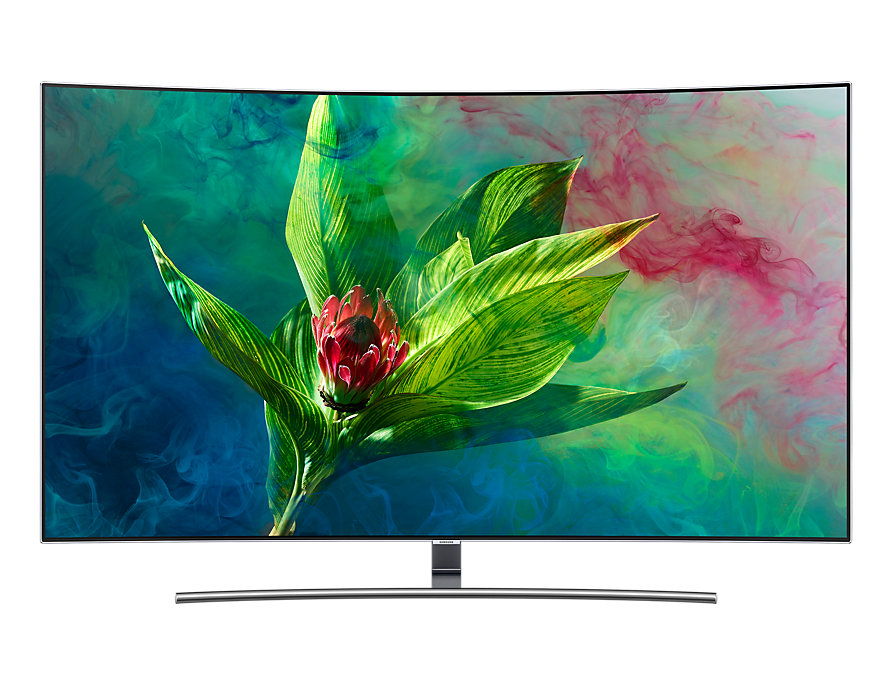 The wider range of brightness and contrasts of Q HDR Elite, powered by HDR10+, lets you see through the director's eyes. See details you couldn't see before in the brightest and darkest scenes. HDR10+ is an advanced HDR technology, HDR 10+ makes sure every scene is precisely optimized for colour, contrast, and details. QLED TV's Quantum dots are inorganic. This means the display doesn't burn out with time, and the amazing colours and details you see today will stay the same time even over time.
Q7F 4K Smart QLED TV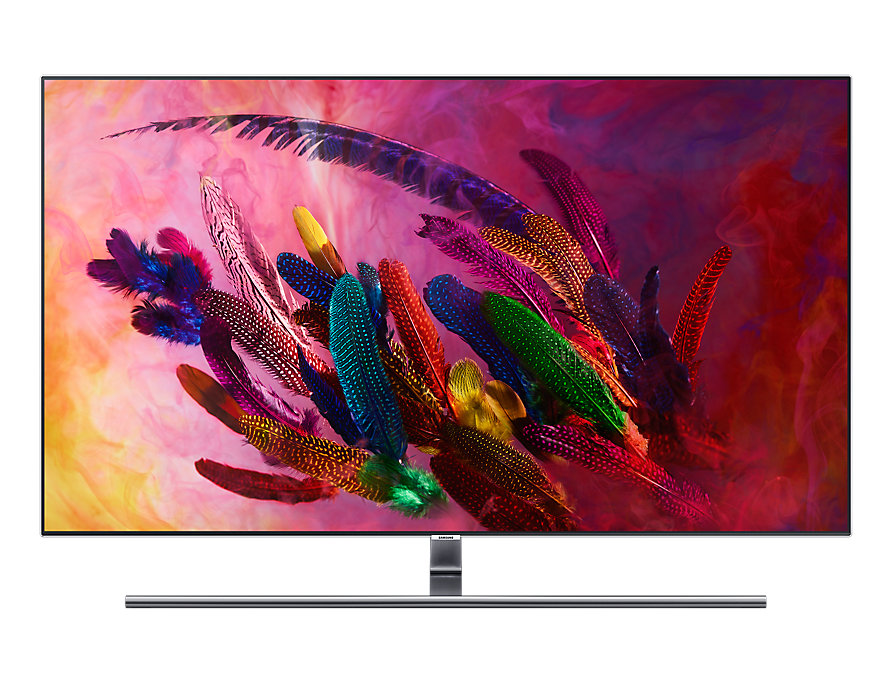 QLED TV's spectacular picture quality is powered by our incomparable Q Engine. It instantly analyzes every scene you see to bring you the excellent colour, contrast, and details. Introducing the power cable that can be managed by a single, near-invisible cable. The new One Invisible Connection lets you keep your devices out of view by connecting them to the One Connect Box. Time to design your space with the 2018 Q7F. Now your devices can be connected in one place. Gather and connect all your devices to the One Connect Box, and hide them off to the side. Time to design your space how you like it.
For more information on Samsung's TV and Audio products, please visit www.samsung.com/my/tvs/qled-tv/highlights/ and www.samsung.com/my/audio-video/.