Revolutionizing Online Furniture in Malaysia: CUURA's Unique Approach to Quality, Affordability, & Customer Satisfaction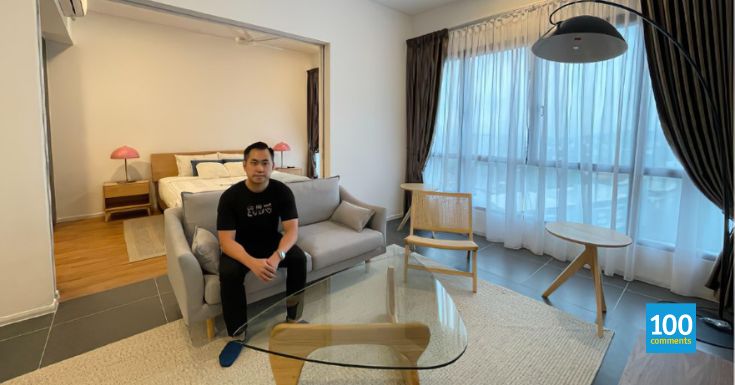 As online shopping continues to dominate the retail industry, more and more consumers are turning to the internet for big-ticket purchases, including furniture. In response to this trend, CUURA, an online furniture store, has emerged as a popular choice for those seeking high-quality, affordable furniture online in Malaysia.
Founded by Benny Lim Kien Yeap and his partners in response to the Covid-19 pandemic, CUURA has quickly become a household name in the online furniture retail industry. With RM3mil of self-generated funding, they launched their website and have since been committed to offering quality, affordable, and customer satisfaction-driven furniture products.
CUURA Space: Wide Range of Furniture Products
The brand's online furniture division – CUURA Space, believes that beautiful, quality furniture is for everyone. And everyone deserves to go home to a beautiful living space. That's why they offer a wide range of products in various styles and price points to suit everyone's needs and budgets.
Whether you're a student furnishing your first apartment or a family looking for high-end furniture pieces, CUURA Space has something for you. Their product range includes everything from essential furniture items like beds and sofas to accent pieces like chest of drawers and rugs, all designed to elevate your living space.
CUURA's Unique Business Approach
But what sets CUURA apart from other online furniture retailers? For starters, their commitment to quality control is second to none. While the majority of their products are sourced from China, the team is actively involved in the manufacturing process and has developed a network of manufacturers who must pass specific criteria. Furthermore, every item undergoes stringent quality control processes twice before it is delivered to customers.
CUURA's dedication to customer satisfaction is also evident in their refund policy. They offer a 30-day, no-questions-asked, full refund for all furniture sold, giving customers peace of mind. Additionally, they provide a 3-year warranty for sofa and bed frames, further highlighting their commitment to quality.
CUURA Rent: Professional Home Makeover Services
But CUURA isn't just a furniture retailer. They also offer professional home makeover services, known as CUURA Rent. This service aims to help property owners furnish their units affordably and quickly, getting them listed for rental as soon as possible.
With CUURA Rent, bare units can be fully furnished with quality furniture and become rent-ready in just 14 days. Each customer will receive a personalised proposal which caters to their needs and budgets within 24 hours. They are transparent with their pricing, with CUURA Rent furniture prices the same as their retail division.
Apart from home furnishing, they also offer wall painting, curtain installation, grill works, and light installation to turn a property around. By outsourcing these tasks to their list of service providers, CUURA Rent ensures that their customers have a marketable property with minimal effort.
CUURA's Journey to Success
In a crowded online furniture retail market, CUURA's unique approach has earned them a loyal following. By offering professional home makeover services alongside quality furniture online in Malaysia, CUURA has disrupted the local industry and proven that a unique approach to e-commerce can be a winning formula.