Rejuvenate in 28 Days – LYC Mother and Child Confinement Centre, Bukit Jalil, Kuala Lumpur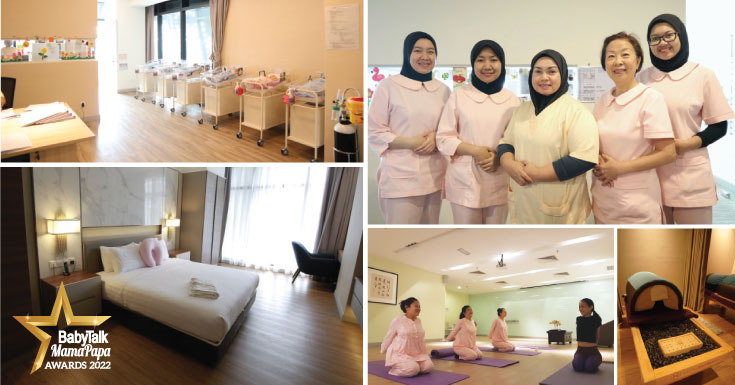 While pregnancy and childbirth are usually magical moments, they are not always a walk in the park. In fact, expecting and new mothers undergo drastic changes in terms of their minds and body. Not to mention just how taxing childbirth can be physically and mentally, resulting in new mothers often suffering from fatigue, lack of sleep, anxiety, as well as postpartum depression. It is also not uncommon for new mothers to develop serious health issues, such as hormonal imbalances and complications in later pregnancies. To eliminate these risks, it is of utmost importance for new mothers to spend some time in recovery with their infant, where they can get all the care and medical support they need, and still spend some precious moments with their little bundle of joy. In this regard, confinement centres have grown massively popular in southeast Asian countries for their infallible postpartum care.
LYC Mother and Child Confinement Centre for New Mothers
Awarded the Best Confinement Centre in Malaysia, LYC Mother and Child Centre is undoubtedly a popular choice for expecting as well as new Malaysian mothers.
Following childbirth, new mothers need to be showered with all the love and care they can get for a speedy recovery and LYC Mother and Child Confinement Centre makes sure to deliver this extra special care to new, and nursing mothers. The confinement package at LYC includes a luxurious, relaxing accommodation with all modern amenities, 24/7 healthcare, and regular health check-ups for mothers and children. The confinement rooms are spacious, tastefully curated, and are guaranteed to offer the perfect tranquil environment necessary for postnatal recuperation.
Following traditional confinement norms, LYC Mother and Child Centre emphasises a good, nutritious diet to promote rapid healing. The residents at LYC Mother and Child Centre are treated to five delicious meals every day, home-cooked with lots of love. Other than replenishing the mind and soul, dietician-certified meals are important for improving blood circulation and detoxifying the liver and kidneys too. Alongside regular health monitoring for mothers and infants, the confinement package also comes with wellness programmes such as yoga, a Japanese hot stone spa and postpartum massages, and more. New mothers can also benefit from hands-on workshops like one-on-one baby care, postnatal nutrition, as well as breast care and nursing guidance from certified lactation experts.
Complete with round-the-clock CCTV surveillance and devoted healthcare staff available all day, the confinement wellness programmes at LYC Mother and Child Centre, Bukit Jalil, Kuala Lumpur are designed for new mothers to regain their physical vitality and mental acumen within just 28 days.