Raising the Next Generation of Mandarin Speakers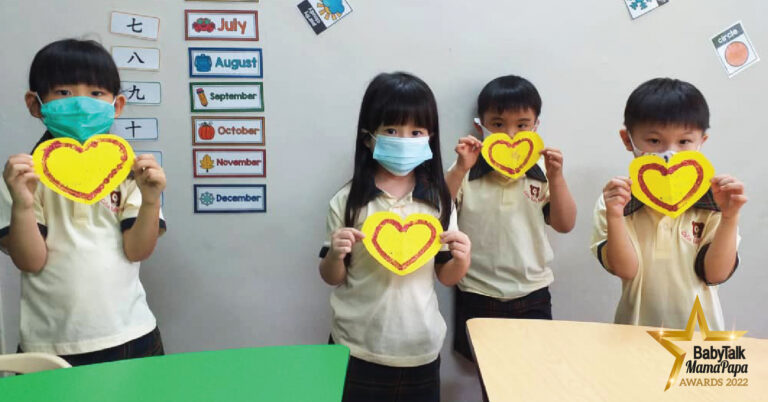 Mandarin is the most spoken language in the world with around 1.3 billion speakers. With Mandarin being such a popular language, it makes sense that more parents would want to ensure their children have an edge with mastering the language during their early years.
When parents talk to their kids about the future, they almost always end up talking about getting a good education and finding a good job. With Mandarin being a pre-requisite in today's job market, being fluent in the language will give your child an edge in their future career. As such, you should consider enrolling them in Cubs Mandarin Early Years (CMEY).
CMEY is a Mandarin academic-based programme designed to inspire curiosity and love of learning in children, as well as strengthening their command of Mandarin. This will give children a solid foundation and prepare them for a formal education setting in Mandarin, which will be especially beneficial for parents who plan to enrol their children in a Chinese primary school.
The programmes at CMEY are designed to not only improve language proficiency, but also to develop personal skills and confidence. The school believes that by providing a well-rounded education, their students will be more equipped to handle the challenges of the real world.
Children will also be taught in English and Bahasa Melayu, empowering them with fluency in both languages. Children are taught acceptance and respect for all cultures in a small, safe, and child-friendly classrooms. The programme's trilingual communication at Cubs Mandarin Early Years will stimulate the development of young minds. This will also give learners a strong foundation to excel in school and beyond in our multicultural nation.
Young students are encouraged to express themselves through a variety of mediums, including languages, activities, and games they engage in with the help of qualified and respected faculty members. These faculty members are experienced in employing novel and creative learning methodologies to enhance the learning experience.
CMEY uses a curriculum based on Bronfenbrenner's Bioecological Systems Theory, which views child development as a complex system influenced and impacted by relationships and connecting environments. Thus, the CMEY Programme encourages and enhances children's personal skills and builds confidence in young boys and girls as they share ideas, explore and express themselves through languages, activities, and play.
Cubs Mandarin Early Years was recently awarded the BabyTalk MamaPapa Awards 2022 as the Best Mandarin Early Years Programme.
With so many advantages offered by learning Mandarin at Cubs Mandarin Early Years, your child will stand to gain a lot from mastering this difficult but rewarding language. For more information, visit their website, Facebook and Instagram pages.