Quality Maternity Support and Healthcare at Columbia Asia Hospital – Iskandar Puteri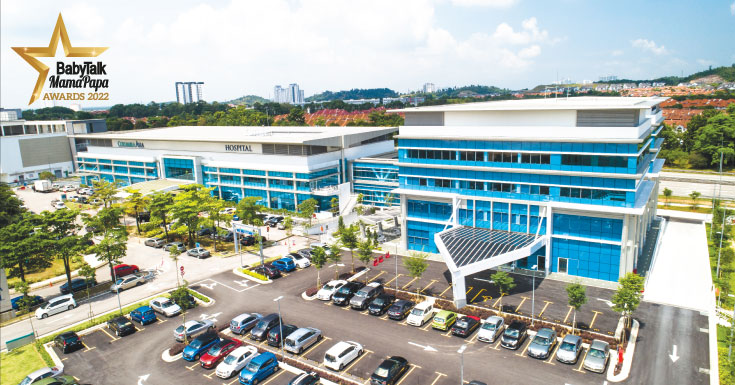 Pregnancy can be a wonderful journey, but it can also be quite challenging for some women. One of the leading concerns about pregnancy, especially in its advanced stages, is the toll it takes on the mother's body. Expecting mothers need all the healthcare support and guidance they can get. As they excitedly await their new-born baby, they deserve a little comfort leading up to their journey's finale.
Choosing the right maternity ward with the right facilities is exceptionally important especially for high-risk pregnancies. In the last trimester, expecting mothers are in need of expert attention and care to make sure that they are well-prepared for childbirth. This is to avoid conditions that may be detrimental to the health of the child or the mother.
In this regard, maternity wards can be a place of comfort where new mothers can feel secure about their impending delivery. At the wards, medical teams are consistently on call, comprising highly skilled and trained doctors and nurses.
Why choose Columbia Asia Hospital – Iskandar Puteri's maternity services?
Columbia Asia Hospital – Iskandar Puteri (CAH-IP) is acknowledged for its maternity services and packages, offering both normal and Caesarean deliveries. While the normal delivery package offers maternity patients 2D 1N stay, the Caesarean delivery package is curated for a 3D 2N stay. Alongside regular health screenings and specialised healthcare support, CAH-IP maternity packages also include screenings for newborns and nursery care, as well as BCG and Hepatitis B vaccinations. Most importantly, it includes consultations with O&G specialists, paediatricians, and anaesthetists. Among the O&G consultants at CAH-IP are Dr Rajesh Mahendran Radha Krishnan, Dr Rohaini Md Jonit, Dr Quek Yek Song and Dr Hezrin Nazlin Mohamed. As for their resident Consultant Pediatricians, they are Dr Razlina Johari, Dr Azhar Napis and Dr Victor Gong Hee Hung.
About Columbia Asia Hospital – Iskandar Puteri
The Iskandar Puteri branch of Columbia Asia Hospital was established in 2010, at Taman Kesihatan Afiat in the heart of Johor. It won the Brand Laureate World Best Brands Award in the private healthcare facility category. This multi-speciality hospital is driven by its devotion to the people of Johor Bahru, as well as new townships such as Nusa Idaman, Horizon Hills, EduCity, Ledang and SiLC. Columbia Asia Hospital – Iskandar Puteri in Johor Bahru has always been a popular choice among expecting couples, when it comes to maternity care and pregnancy support. With its soothing and conducive environment as well as experienced and supportive staff, Columbia Asia Hospital – Iskandar Puteri could be what you are looking for in maternity support and pregnancy healthcare treatment.