Q Baby Market Organic Baby Food: Because your baby deserves the best choices in life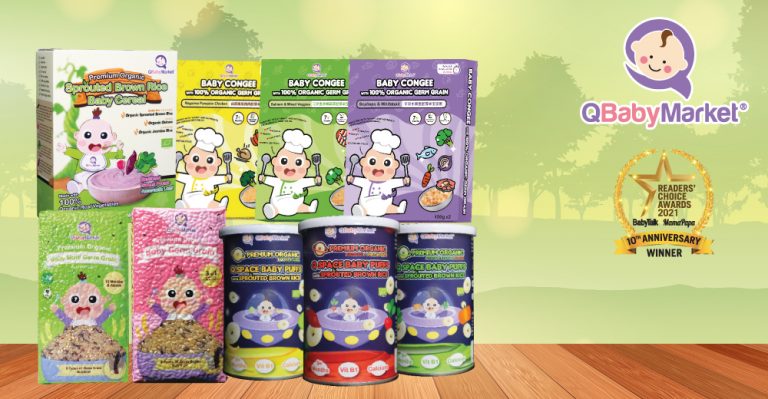 When your little one is old enough to consume more solid food than baby milk, of course, you will search for the best for your little one. There are a variety of baby foods available on the market for anyone to peruse.
One of the best baby food brands, a truly a good choice, is the Q Baby Market Organic Baby Food.  It is organic, so you can rest assured that it is all-natural and won't adversely affect your baby. There are also no additions like preservatives, and it is GMO free to boot, so won't have those concerns when you choose feed your baby from the choices available from the Q Baby Market Organic Baby Food selection.
Q Baby Market Organic Baby Food are available in several choices. One of them is the Baby Germ Rice. This one is packed with 3 different types of grains, which are germ, endosperm and rice bran. Organic germ rice is packed with fiber, which can help with digestion, Vitamin E, Vitamin B1, and antioxidants, which will help with your baby's proper growth and development. It is also high in protein and minerals like calcium and iron.
Then there is the Baby Multi Germ Grain. This one is made mainly out of germ rice. Pearl germ rice is closer to glutinous rice, while long grain germ rice has a bit more body to it. The combination of two different grain types improves the texture of the rice. In addition, Taiwanese black germ rice has more calcium, iron, zinc, and B1 than white rice. Black germ rice also includes anthocyanins that provide an improved look and antioxidant benefits. Anthocyanin is a potent source of antioxidants that helps protect the body against damage and can help improve the eye's vision at the same time. It is also packed with amaranth grain, which can balance the value of amino acids in the body, as well as quinoa, which is well known for being very nutritious, and some adults substitute it for rice.
There is also the Sprouted Brown Rice Baby Cereal. They are designed to cater to the different needs of babies depending on their age. This variant is made out of sprouted brown rice, which is also known as germinated brown rice or GABA. This type of rice is easily digestible and is packed with an assortment of bioactive nutrients. Its soft texture allows the final prepared product to be soft and creamy, perfect for babies. It also contains beetroot, which is an important source of dietary fiber that can aid digestion. There are also amaranth leaves that are a vital source of iron, as well as essential vitamins and minerals. These leaves are also easy to digest and can mitigate the chance of constipation.
Q Baby Market Organic Baby Food is hands down a loving, caring choice any parent can make for their baby!
Q Baby Market bagged the award for the category of Organic Baby Food in the 2021 BabyTalk Readers' Choice Awards.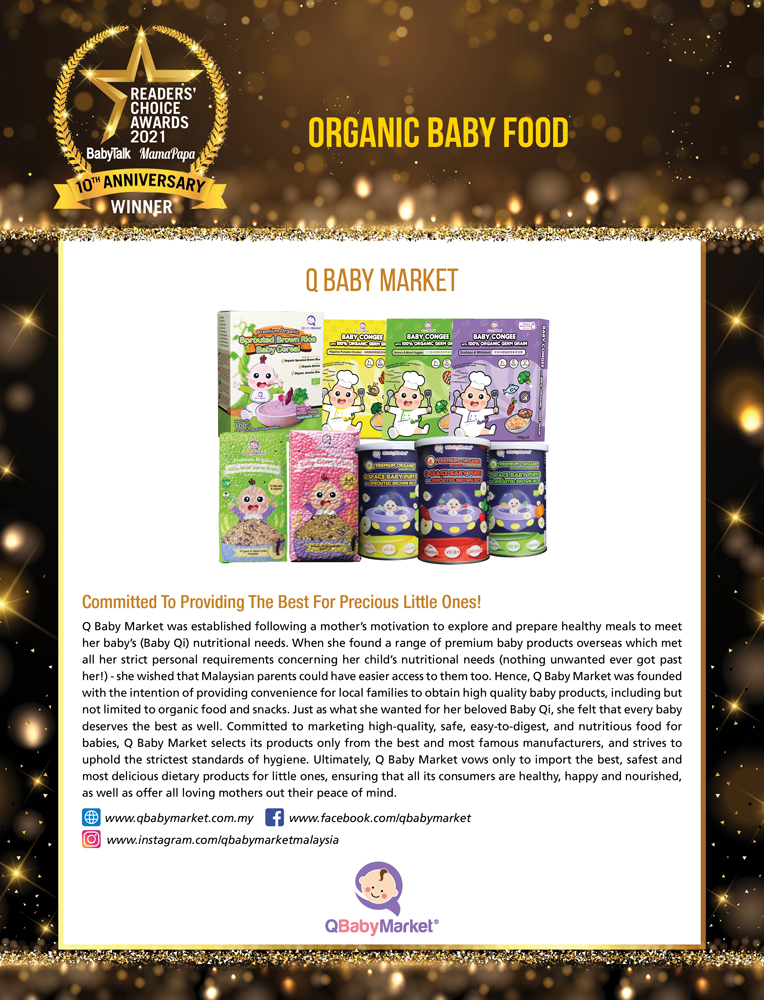 For more information, please visit their website,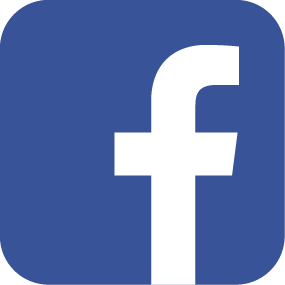 Facebook and 
 Instagram page.