Pursuing High-Efficiency Teaching Quality with A Professional Learning Partner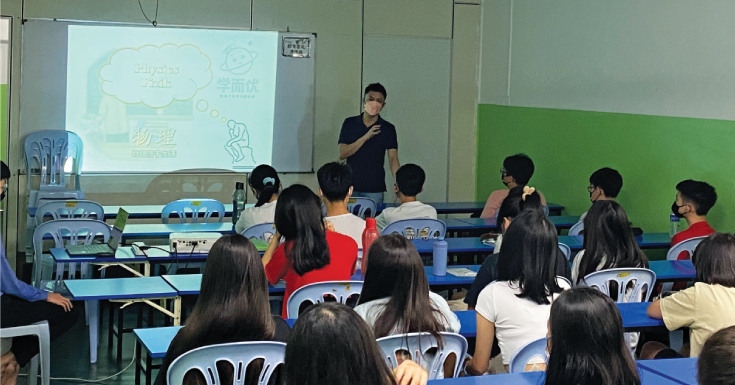 Established in 2007 in Desa Aman Puri, Kepong, Kuala Lumpur, Excellent Education has to its name, 16 years of teaching experience, making it a leader in the tutoring arena in the capital city. Upholding its objective of being "your child's best learning partner", the acclaimed tuition centre has already won over the hearts of all its students and their parents. In fact, upon signing up, you'll find that a team of professional tutors immediately resume the task of providing targeted courses, attention and counseling which help students reap, within a relatively short duration of time, excellent results in their academic performance!
Excellent Education emulates the renowned parent-child education concept from the US, where positive reinforcements and discipline are used to pique the interests of students in learning and reaching their true potential. This "kind yet firm" teaching method also helps to cultivate students' self-confidence and enthusiasm, resulting in rapid development in their academics as well as their morality.
With its 15-years of expertise in researching questions, and its familiarity with the question-making methods involved, the award-winning tuition centre has accumulated more than 10,000 questions covering various topics and subjects. Consequently, the centre's pre-examination intensive classes and post-examination review classes are greatly beneficial for students. Furthermore, the teaching materials used are based upon previous examination questions in Malaysia.
The professional teaching team at Excellent Education has in its compilation, a large number of material in its question bank, which aims at assisting students to fully grasp the curriculum subjects. The extensive knowledge of the process, coupled with the preparation for the exam, allows students to sit for each exam with confidence.
Unlike most other tuition centres, Excellent Education deems it fit to provide students with free after-school homework supervision and guidance, with professional teachers and trained teacher assistants assisting and guiding students to ensure that they can complete their homework on time. Such classes throughout the year, allowing parents the opportunity to work or carry on their day with much relief and peace of mind.
Now, with the award of the Best Tuition Centre in Taman Desa Puri, Kuala Lumpur to its name, Excellent Education promises to continue to shoulder the mission of being "your child's best learning partner", providing high-quality educational services while making constant improvements to the curriculum system. The centre will also continue to recruit excellent tutors to ensure exceptional progress of its students.