PRUProtect Xtra – Securing a Financial Legacy for Your Loved Ones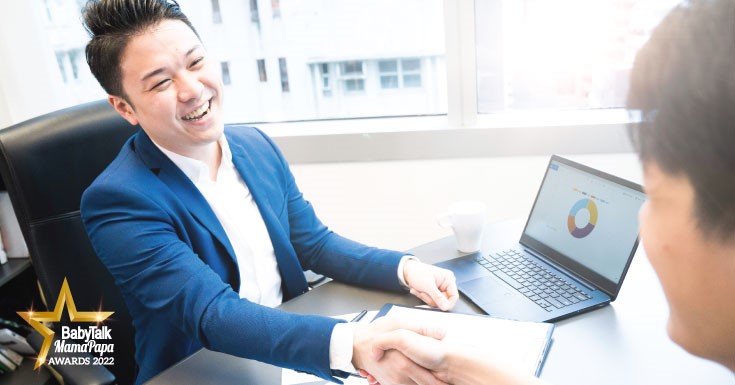 When you are the breadwinner of the family, it is important to ensure that your family is protected should any unfortunate event happens to you. While a health insurance policy is fantastic since it covers medical expenses caused by any illness, injury, or medical condition, it does not cover disablement or death caused by an accident. This is where PRUProtect Xtra comes in. The family financial planning insurance which provides you with a dependable and cheap option to leave your family a lasting and secure financial legacy.
To ensure your family has immediate financial support, the investment-linked insurance plan provides a high lump sum benefit starting from RM500,000 in the event of your death or total permanent disability. Furthermore, if your death is due to accident, the plan pays twice the value of your coverage, increasing to three times the value if the accident occurs while you are commuting in public transportation, an elevator car, or a theatre, hotel, or other public building is on fire. If the accident occurs outside of Malaysia, the value increases by four times. The plan also provides additional fixed-term insurance to pay off any outstanding loans, such as mortgages, hire purchases, and tuition fees, upon your death.
Giving Peace of Mind to You and Your Loved Ones
These benefits provide you and your family with peace of mind because if you are unable to work due to total and permanent disabilities, your family will require financial assistance until they can find another source of income. The financial assistance will help in paying off the breadwinner's outstanding debts and other expenses.
Aside from that, the plan pays a fixed amount of RM10,000 for hospitalisation caused by infectious disease such as malaria, Zika virus, Influenza A, SARS, and Ebola. If you maintain the plan for nine years, you will receive a Loyalty Bonus once every two years, as well as a single, larger bonus when you are 70, 80, or 90 years old, depending on your age when your policy begins. If you are diagnosed with a critical illness, Prudential will pay you a lump sum benefit as well as your plan's premium. The best part is that you can be covered from as early as 30 days after birth and up to the age of 100.
Leaving a Lasting Legacy
The basic sum assured under PRUProtect Xtra is more than enough to cover most debts and expenses in the event of an unfortunate event. Instead of debts and financial difficulties, you will be able to leave an inheritance for your loved ones.
Recently, Prudential's PRUProtect Xtra became the gold winner in the BabyTalk MamaPapa Awards 2022 in the Legacy Insurance Plan category.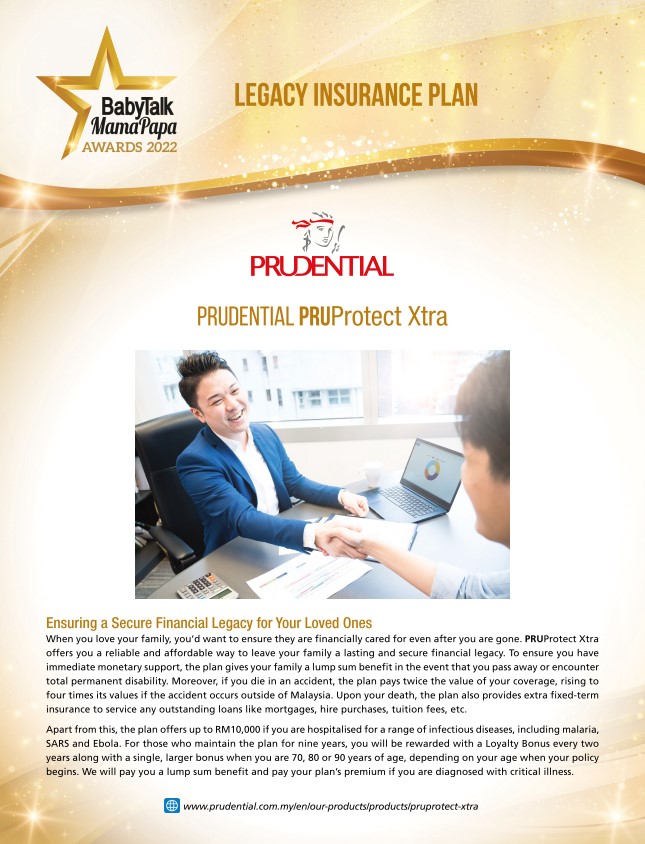 For more information about PRUProtect Xtra, please visit their website.