PRUProtect Xtra – Providing Coverage When Most Needed
PRUProtect Xtra is an insurance solution which uses PRUWealth Plus (a Prudential Assurance Malaysia Bhd flagship product) as the basic plan. PRUProtect Xtra offers you two main types of coverage in its plan. Firstly, this plan takes care of your liabilities in the event of any unfortunate incident occurring, leaving behind an inheritance sum for your loved ones – up to 4 times your coverage amount, which would prove to be crucial in the event of accidental death.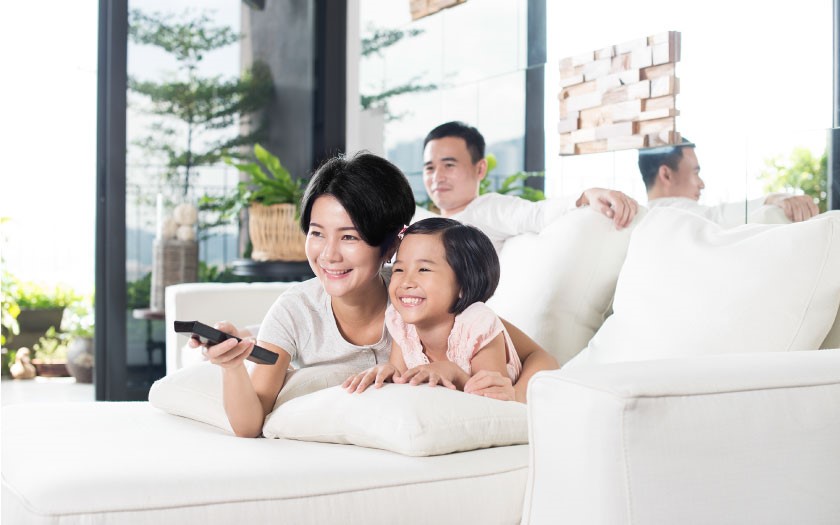 Secondly, PRUProtect Xtra also takes you a step further in your legacy planning with its Level SA Rider, providing you with extra death coverage for a fixed term at a reasonable premium charged, where the benefit payable may be used to settle your liabilities.
In addition to preserving your legacy (in accordance to your affordability level), PRUProtect Xtra can also improve your insurance coverage with critical illness and payor riders, such as Crisis Guard and Payor Basic. Components of this legacy insurance plan can also be purchased separately, according to one's affordability.
Interested individuals are encouraged to consult a Prudential Wealth Planner who will perform a needs analysis and assist you in making an informed decision.
PRUProtect Xtra has recently won the BabyTalk Readers' Choice Award for the category of Legacy Insurance Plan.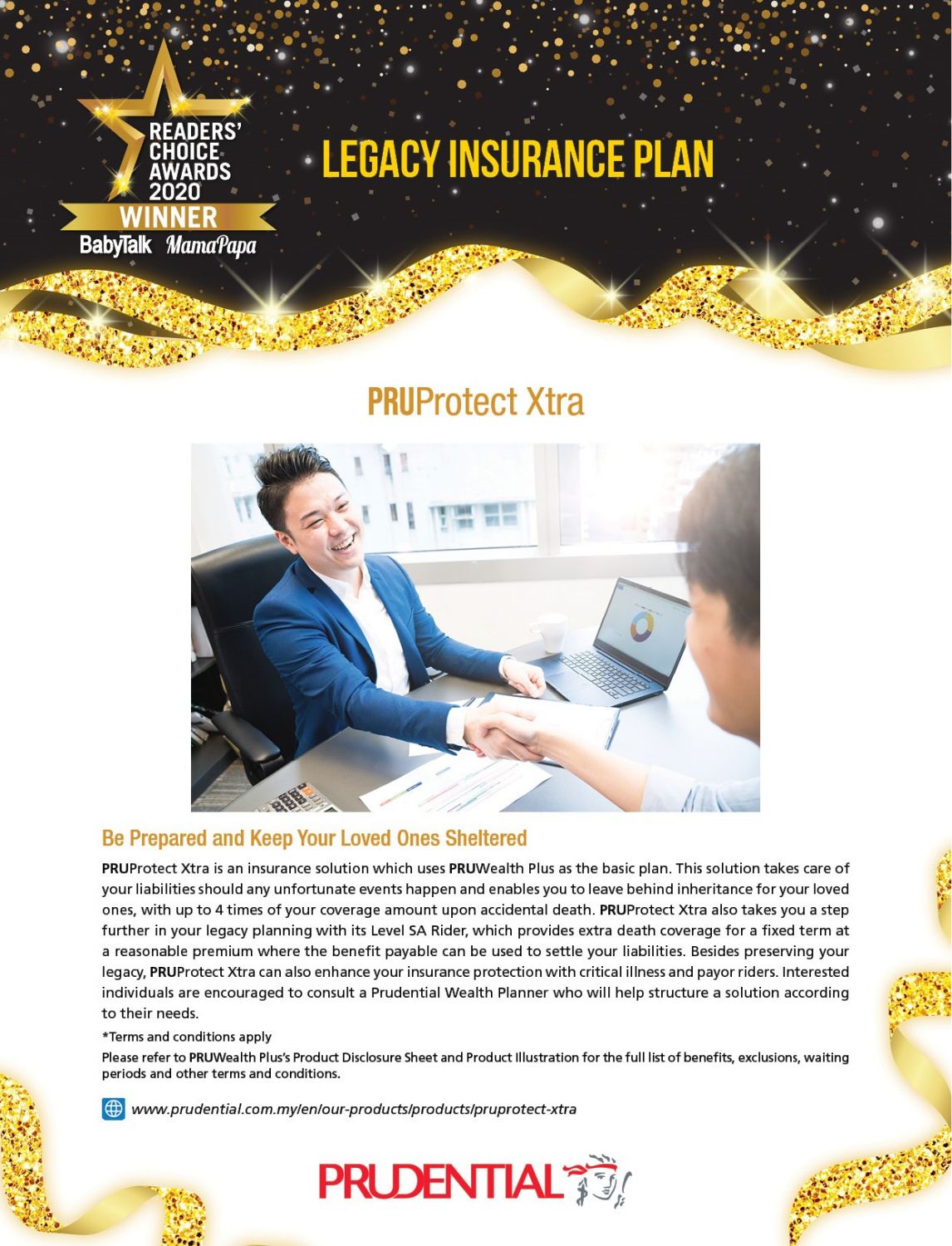 For more details, visit their website.